10 Best CBD Cigarettes | Best Hemp Cigarettes

CBD cigarettes are one of the latest and 
best hemp cigarettes
trend of CBD products. These hemp flower-filled joints are especially significant though, because they are being used by some to kick the habit of smoking typical tobacco cigarettes that are laced with harmful chemicals. CBD-derived hemp provides
best hemp cigarettes
healthy alternative! Without a doubt, CBD cigarettes have become a desirable and viable option. In fact, the use of CBD cigarettes helps many overcome nicotine addiction. They provide innumerable health benefits without the euphoric high of marijuana, and many use organic hemp only increasing their appeal. Pre-rolled CBD hemp cigarettes, or the CBD cigar, are great ways to combat anxiety and get through a stress-filled day. Also, lighting one up before bed relaxes you so you get a good night's sleep. So let's dive deeper into what
CBD cigarettes reviews
are, what they can do for you, and look at what some of the best CBD cigarettes are to buy.
Best CBD Cigarettes in the World Right Now 
Here is a detailed list of the best CBD cigarettes in the world right now. If you do an online search for "CBD cigarettes near me" you might also find some good options!


Quality hemp thoughtfully rolled just for you!
Step up your smoking experience with these Wild Hemp CBD cigarettes, which are being widely marketed online and at smoke shops. The green and white Wild Hemp cigarettes CBD smokes are brimming with 100% pure organic hemp that contains zero percent THC. The pre-roll Wild Hemp CBD cigarettes for sale are only made from the flower of the hemp plant. You receive approximately 10 mg of CBD per cigarette. The products are third-party lab tested for purity. All of the hemp plants are grown in the United States. These Wild
best Hemp cigarettes
are referred to as hempettes. They come in a cute green and white design paper. 
Why we think these are the best CBD cigarettes!

Pure, organic hemp
Zero THC
10 mg of CBD per cigarette
Third party lab tested for purity
NEUROGAN'S CBD Cigarettes 1200MG (20CT.) are an all new way to enjoy full spectrum hemp packed in 20 delicate hemp cigarettes. With 10MG of CBD each, you'll experience greater mental and physical well-being, brought to you by 100% natural hemp that is both nicotine and tobacco free. Even better, the entire 20-pack of neurogettes feature a hemp filter and come in 100% recyclable hemp packaging. They're the perfect antidote when you need a break. Each pack of neurogettes is made with the highest quality CBD that nature has to offer: third party lab tested, GMP certified, and hand-packed.
Full spectrum hemp
Less than 0.3% THC
100% organic
No nicotine
No tobacco
No additives
These hemp CBD cigarettes are rolled on a top of the line machine and are identical to a normal cigarette. Inside each tightly rolled cigarette is the highest quality phytocannabinoid-rich hemp containing a full spectrum of cannabinoids such as CBD, CBG, CBN, CBC, and terpenes. Slow burning and fast-acting is how we would characterize the smoking experience.


Why we think these are some of the best CBD cigarettes!
Derived from Organically Cultivated Industrial Hemp
All-Natural, Non-GMO
THC content less than .3%
CBD content greater than 12%
CBD Content is 120MG CBD per cigarettes
Sold in reusable metal tins

These Hemptrance CBD cigarettes contain 100% hemp and high amounts of CBD.
One of the highest CBD content of any other cbd cigarette brand!


A hemp and tobacco combo, we love the flavours you get from Heimat.
For years Heimat cigarettes have been a leader due to their sweet Swiss tobacco. CBD cigarettes USA have taken the the world by storm and Heimat has decided to get in on the action. On Lake Constance in Western Switzerland, Heimat has taken a chance on combining two favourites, tobacco and hemp. Their mild cigarette is sweet and smooth. The scent is that of subtle cannabis. The cigarettes contain no additives. The hemp also contains less than 1 percent THC and contains 4 grams of CBD.   
Why we love these CBD cigarettes!
Mixes tobacco with CBD
Contains high levels of CBD
Mild flavor
Has no additives
Contains less than 1 percent THC
CBDoobie - $14.99 for one 60 mg preroll
Stuffed to the brim with CBD!
CBDoobie is the king of big fat CBD prerolls. One joint contains an amazing 60 mg. You can light it up and enjoy the full pre-roll or take little tokes whenever you need a boost.  They are CBD dominant and infused with CBD isolate. You can choose from
Jack Herer
,
OG Kush,
Super Lemon Haze, or Strawberry Diesel. Whichever you choose, you'll find it to be brimming with flavour and terpenes. They contain no THC. Each one is considered pharmaceutical grade.   
Why we love these CBD cigarettes!
Flavourful
Huge preroll
Made from your favorite MJ strains 
Pharmaceutical grade 
Unique flavour will have you coming back for more!
Cloud N9ne pre-rolls are made from cherry wine flavoured hemp, which creates superb tasting and pleasant smelling smoke. It contains 14.5 percent CBD and less than .3 percent THC. They are sold in small cylinders that fit easily and discreetly into your pocket. If you adore the taste and smell of cherry then you are going to fall in love with these pre-rolls.   
Why we love these CBD cigarettes!
The cherry wine flavour
High CBD content, coming in at 14.5%
Less than .3 percent THC
Sold in a small clear tube
CBD Fatty

- $14.99 for one preroll 
If you're looking for one of the strongest CBD rolls out there, this has to be on your list!
This lovely CBD herb stick is not only infused with cannabidiol but also Himalayan and Indian herbs to create a flavourful smoke. This is one of the strongest CBD pre-rolls and contains 100 mg of CBD. It has absolutely no THC and is made from only premium herbs. It is available in the following flavors: Purple Haze,
Gorilla
OG, Sour Diesel, and Regular.   
Why we love these best CBD cigarettes!
100 mg of CBD (no room for THC!)
Uses top-shelf herbs 
Variety of tasty flavours 
Not so plain when it comes to quality!
You'll be hard pressed to tell the difference between these Plain Jane hemp prerolls and a regular cigarette. Each one is shrouded in white paper with a filter, which they look remarkably like classic cigs. Each roll contains 72 mg of CBD and zero THC.   
Why we love these best CBD cigarettes!
Looks like regular cigarettes
Includes filter for smoother hit
Contains 72 mg of CBD
Has zero THC
Terpy J's - Pack of 6 $49.99


Packed full of terpenes, Terpy J's have certainly earned their name!
Terpy J's offer high-quality joints made from hemp in the flavours of Original,
Orange Cookies
, and Sour Diesel. They have excellent terpenes. All hemp inside is Colorado state certified for purity. With each order, you get a lovely free glass smoking tip that makes each hit smooth.  To preserve the flavonoids in these
top-shelf CBD cigarettes you will want to invest in a top tubes cigarette holder. 
Why we love these best CBD cigarettes!
Robust terpenes
Comes in three flavours: Original, Orange Cookies, and Sour Diesel 
Made from Colorado-grown hemp
Sunshine-drenched fields of cannabis? Yes, please!
Country Music singer Willie Nelson owns Willie's Reserve. The prerolls are strain specific cones. They are not pure CBD pre rolls but contain varying amounts of THC. You'll only be able to purchase them in states where recreational or medical marijuana are legal.  Each one is picked for its outstanding flavour. You can choose from hybrid, Indica, or
Sativa
strains. They offer outstanding flavour and are created from plants grown in natural sunlight. 
Why we love these CBD cigarettes!
Strain-specific cones
Love the flavour!
Created from plants grown in the sunshine of Colorado 
Find comfort and relaxation with these Solstice Prerolls.


As with Willie's Reserve, these prerolls by Solstice are not hemp-derived and do contain THC. They can only be purchased in states where recreational or medical marijuana is legal. However, if you are lucky enough to live in such a location then you will want to try these outstanding Blueberry Cheesecake prerolls which are a 70/30 blend of Sativa-dominant weed. 
Why we love these CBD cigarettes!
Sativa dominant
Blueberry Cheesecake flavour
A .75 gram preroll 
Look for a product that uses High CBD Hemp. Pictured here in a private label.



If you are looking for CBD herbal cigarettes then check out High CBD Hemp Cigarettes. The pre-rolls are made from organic Colorado hemp that is brimming with phytocannabinoids. The flowering female buds of the hemp plant are harvested by hand and then dried by the sun's natural rays. These CBD cigarettes for sale are rolled on a machine with great precision to ensure a balanced appearance. The hemp used inside these cigarettes is a full spectrum blend. You will enjoy not only CBD, but also CBC, CBG, and CBN, plus the plant's natural terpenes. The cigarettes are slow burning so you can truly enjoy each puff. It is one of the strongest CBD cigarettes available.
Why we love these CBD cigarettes!
Made from Organic hemp that is all-natural and non-GMO
Filled with cannabinoids
Each one contains 4 grams of CBD and the content is more than 20 percent cannabidiol 
THC content hovers at less than one percent
Basics Before Buying:


What Are Prerolls?
You'll find prerolled joints referred to as pre-rolls or
pre-rolled cones
. They are hemp or marijuana buds twisted and encased in
rolling paper
or cones. These beauties are ready to smoke. You don't have to worry about the messy and difficult task of rolling your own joint. They are also very portable. With the help of a protective tube, you can shove one in your pocket and hit the road. Most look exactly like cigarettes. 
Various Types of Prerolls
Prerolls can be filled with straight hemp, marijuana, tobacco/hemp mix, or marijuana/hemp mix. If the preroll contains CBD then it can be obtained through either hemp or cannabis. You'll need to check its origins. Only CBD extracted from hemp can be bought legally in all 50 states. CBD extracted from marijuana can be purchased in states where it is legal for recreational or medicinal use. In states where CBD extracted from cannabis is legal you should check to see if it has been infused with high THC oils or kief extracts before purchase. 
Are CBD Prerolls Legal? 
Yes, CBD derived from hemp prerolls are perfectly safe and legal. However, prerolls made from CBD cannabis are legal only in states where recreational or medicinal marijuana have been approved. 
Will Cigarette Manufacturers Make CBD Prerolls?
There has been a great deal of speculation and rumors surrounding the possibility of Marlboro and Newport getting into the 
hemp companies
CBD marketplace. Many say that Newport marijuana cigarettes and Marlboro 'M' Brand Marijuana Cigarettes are just around the corner. As of right now,
it looks like parent companies like Altria are getting into the cannabis business
, so don't be surprised if you see cannabis products start to emerge from smoking giants.
How CBD can Help You Kick the Nicotine Habit
Nicotine addiction is physical, but the very act of smoking cigarettes is a mental habit. Combined, the addictive tendencies make it very difficult to quit smoking tobacco cigrattes. However, plain jane, CBD cigarettes for sale do more than just act as a physical substitute for a cig. Cannabidiol (CBD's technical name) interacts closely with the human endocannabinoid system. It binds with CB2 receptors to help calm you, reduce anxiety, and obtain restful sleep. Smoking CBD oil cigarettes might just help you kick the nicotine smoking habit for good.  CBD to quit smoking cigarettes is a revolutionary option that is working wonders for many. 


Mental Health Disorder and the Reality of Tobacco Addiction
Anyone who lives with bipolar disorder, depression, and schizophrenia can become frustrated with their pharmaceutical drugs, leading them to seek different ways to cope with their mental health issues. Sometimes folks end up addicted to items such as cigarettes. The hemp flower, good ol' CBD, on the other hand, has been shown to help bring much-needed balance and even eases the symptoms of tobacco withdrawal. If you're looking for a natural alternative to pharmaceuticals, smoking CBD cigarettes might be one option to try.
CBD and Attention Pathways in the Brain
CBD has a strong influence on the body's addiction pathways. Researchers have found that CBD and THC help ease the symptoms of amphetamine and heroin addiction. CBD not only regulates the body's cannabinoid, but also the AMPA receptors that are found throughout the nucleus accumbens. This is the region that controls addiction. CBD helps regulate the body's production of dopamine, which increases the anandamide in the body which helps you feel better and more able to cope. You'll have to find out how much CBD per cigarette is best for you and your needs, but we love the natural option of smoking hemp flower to make your smoking experience a healthier, more enjoyable one.
Is Smoking CBD a Good Idea?
Hemp has very low resin. Many cultivators who grow hemp, especially those in Colorado, have been changing the plant through selective breeding so it produces amazing CBD-rich flower. Inhaling the hemp bud is an accessible way for users to benefit from the cannabinoid. Through inhalation, CBD is rapidly delivered into the body's bloodstream. The effects take place in only 5 to 10 minutes. Smoking hemp cigarettes also lets you truly enjoy all of the hemp plant terpenes and cannabinoids. 
Conclusion
So there you have it! Not only a list of some of the best CBD cigarettes on the market today, but also all the reasons for why we love them and think you should give them a try. Whether you're seeking a way to quit smoking regular tobacco cigarettes, are looking for medical relief, or simply want a CBD-induced way to relax, smoking CBD cigarettes is worth giving a try. Don\'t be surprised if you see these little gems start to blow up the market anywhere CBD products are legal. Given their natural healing benefits, we frankly can't wait until they do! 


Contact us below with questions or comments if you're still wondering about the best CBD Cigarettes!
.

Written by Megan Medeiros (BA)
Megan Medeiros has a bachelor's degree in English and is currently working on a master's in English at James Madison University. She's the owner and operator of Medeiros Writing, and has been working as a cannabis writer for the past three years, mostly following the legal climate of marijuana, especially in areas like California, Colorado, Oregon, Canada, and other legal areas.
This post contains references to products from one or more of our advertisers. We may receive compensation when you click on links to those products. For an explanation of our Advertising Policy, visit this page. All photos were sourced from Pinterest.com | updated 2021
Reviews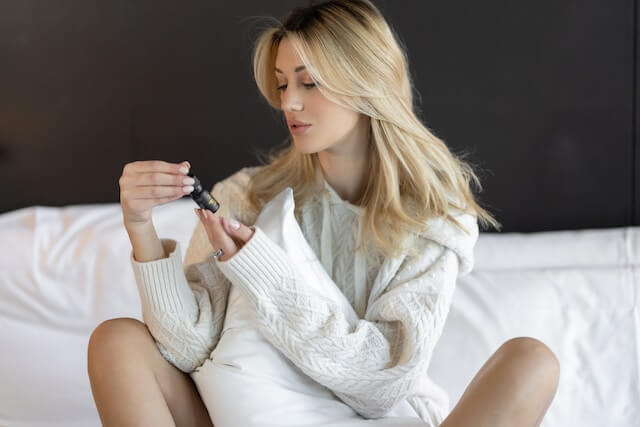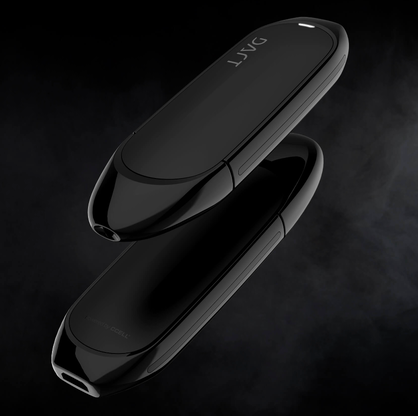 Stay home & get your daily
needs from our shop
Start You'r Daily Shopping with Nest Mart
Best prices & offers
Orders $50 or more
Free delivery
24/7 amazing services
Great daily deal
When you sign up
Wide assortment
Mega Discounts
Easy returns
Within 30 days