11 Best Percolator Bongs - Every Budget Covered!

Whether you are a newbie or an experienced smoker, you have probably used or owned a bong. However, are you familiar with Bong Percolator? Chances are you have heard the term, but you still might be wondering exactly what is a percolator?  Taking a hit from a bong should be a smooth experience. Percolator bongs effectively guarantee smoothness by cooling the smoke down even further. However, there are different types of percolators and each one varies in effect.

A percolator bong has a built in diffuser. The water from the Bong With Percolator cools the smoke. The percolator is an intermediary process that diffuses the smoke right before it hits the water. The design of the percolator, such as how many holes, placement, size, and shape will determine how much smoke comes into contact with the water to cool. Some Bong Percolators work better than others as a bong diffuser. In addition to slowing and diffusing the hit, a well-designed perk moisturizes and filters the smoke even further. 
Percolator bongs come in many different shapes. You'll find honeycomb percolators, inline percolators, tree percolators and even pineapple percolators. Whatever type you go with, you can rest assured that you'll be getting a fantastically smooth toke!

If you are shopping for a Bong With Percolator, then you are going to want to focus on purchasing a high-end Bong Percolator to truly enjoy your smoking experience. Here is a list of the eleven best percolator bongs currently on the market.




You can't go wrong with this Tree Perc Bong! Photo: @Badass Glass
When you are looking for a top-shelf percolator bong then you definitely want to consider Tree Perc Bongs. The Tree Perc Glass Bong has been designed with ten arms to its perc to further filter the smoke prior to inhaling. It comes equipped with a splash guard to prevent water from coming up the tower of the bong and reaching your mouth. The splash guard also doubles as a three pinch ice catcher. Place ice cubes into the ice catcher to further cool each hit so it becomes an icy delight. With this lovely bong, you can say goodbye to harsh hits and relish each drag off the mouthpiece.
In addition, to the well-designed glass percolator, ice holder, and splashguard, the Tree Perc Glass Bong has also been fashioned from durable, clear glass. The large 5-inch beaker base helps prevent accidental tip-overs. Within the beaker base is the removable diffused downstem. With the interchangeable downstem, you can easily light up concentrates or dry herbs.




This triple honeycomb perc bong is an outstanding specimen of design made for one reason and one reason only - to deliver the smoothest tokes imaginable. It stands 15 inches tall and it sends the smoke through three percs, up through the straight neck, past ice notches, and out the softened mouthpiece.
The reinforced, stemless design is brought to reality by using high-quality, borosilicate glass. The clear glass slide bowl sits atop a handle, which makes lifting this sturdy bong much easier!



Who wouldn't want a smooth hit from this Perc bong? Photo: @Toker Supply


If you enjoy a smooth and robust rip then you are going to instantly fall head over heels in love with the Inline Perc to Stereo Matrix Perc Bong. When it comes to inline percolator bongs, this beauty is a real 'must-have.'

Within the bottom chamber, there is an upside-down, inline percolator that provides maximum diffusion of dry herbs. Then the smoke passes into the top chamber that boasts a stereo matrix percolator. The two percs offer nice, cool hits. The Triple Perc Bong stands 12 inches tall with a slightly bent neck to guarantee no water ever reaches up to your mouth. Also, another nice bonus is that this piece comes in three colors.
When it comes to finding the right percolator bong, this one fits nicely in your hand and feels firm with its heavy glass and thick base. It has a 18mm female joint with an 18mm male flower bowl.

Inexpensive but potent, we love this option! Photo: @Glasscity
Glasscity has developed a top quality item that is often categorized as one of their cheap percolator
bongs
. However, don't be fooled by the affordable price, because this bong is very nice. The 6 Multi Chamber Bong has a 6-arm tree percolator with a slitted showerhead diffuser. The splash guard also has ice notches. When compared to other bongs with an ice catcher and percolators, this one has a very nice design.
As you inhale, the smoke passes through the fixed downstem to the slitted showerhead diffuser. This showerhead perc Bong With Percolator has perfect slits to break the smoke into particles to increase the surface area. The smoke starts to cool down. It then moves up to the second percolator and the 6-arm tree percolator for even more filtration. When comparing percolator filters, this one does not disappoint. The smoke then passes into the slitted splashguard. You can add a few pieces of ice into the ice notches in the tube to even further cool and refresh your rip.
As a multi-chamber Percolator Bongs, this one has many nice features and looks outstanding. It comes with black accents and a matching black Glasscity decal on the tube and handle of the bowl.




Effective and affordable, what more could you ask for? Photo: @Smoke Cartel


If you are thinking about purchasing a cyclone bong, then the Turbine Cyclone Perc Water Pipe - Smokenado might be the perfect choice. Not a small Bong Percolator, it measures 10.5 inches, but it is still not too large and will comfortably fit into your hand. In addition, when it comes to bong prices, this beauty is affordable.
The bubbler with perc is fashioned from highly durable boro glass. Considered a spiral bong, it has turbine perc that effectively spins the smoke and water like a tornado for maximum diffusion. This is definitely a Bong With Percolator that you are going to want to try.  It has a bent neck mouthpiece, fixed meniscus downstem, nicely rounded base, and a ground 18mm F joint. Also, the matching glass funnel herb slide with handle is included. When it comes to fancy bongs, this is a terrific choice that won't break the bank.
Thank goodness Crystal is willing to share her amazing bong! Photo: @everythingfor420



Crystal Bongs have fashioned one of the more truly lovely
honeycomb
percs on the market. The small percolator functions wonderfully thanks to its design. A honeycomb perc has dozens of small perforations that filter and diffuse each hit. This bong measures 13 inches tall and has a wide, sturdy base.
With so many chambers there's no way you're taking a sticky hit from this bong! Photo: @everythingfor420



A
4 Multi Chamber Bong / quad percolator bong is all about making bubbles to cool the hit into an icy cold experience. This 17" Quad Octo percolator is also fashioned from borosilicate glass which makes it a crazy glass bong for optimum durability. Another nice feature is the massive base, which ensures that you don't have to worry about tipping this beauty over. It comes with a traditional neck for easy-to-hold capacity. The Bong With Percolator includes a built-in ice catcher to create a refreshing vapor that packs a punch.

We love the pineapple perc here! Photo: @DHgate

If you are seeking a glass pineapple bong with the classic pineapple Bong Percolator then this might be a good option. Affordable and basic, it offers efficient and cool hits. No, this is not some fancy 5 percolator bong fashioned from technicali glass, but it is not a bad perc
water pipe
. Many people like a return to the basics, so a legacy bongs that is somewhat traditional like this one holds appeal. Fashioned from acrylic, you don't have to worry about breaking this percolator bong.
For some of the smoothest hits, check out this bad boy! Photo: @420 Science


When it comes to Triple Perc Bong, the  HiSi 14in Beaker - Triple Bell Perc v2.0 stands out. Hisi focuses on a scientific approach to both smoking and vaping. Compared to other bong percolator types this one is truly upscale. It eliminates unpleasantly hot, dry hits.
This beauty has two bell-shaped percs that have engineered holes to maintain small bubbles. There is also a bell-shaped splashguard under the ice catch. With each drag, the ice helps cool things down.
This outstanding, made in Cali, piece stands 14 inches tall with a nice, stable 4-inch base. It has a 4 inch Swiss diffused downstem and a 14mm male bowl. The lovely etched HiSi logo is also a nice touch on this item. If you are looking for a 3 Multi Chamber Bong then this might be the perfect choice.


Known as a top-shelf bong world-wide, show off with this purchase! Photo: @Aqua Lab Tehcnologies


This waffle perc bong by Stone Glass Works is top-shelf all the way. Most weed connoisseurs would consider it a true work of art. If you collect crazy Percolator Bongs because you admire their beauty, engineering, and style then this is a must-have to add to your collection.
The unique multi chamber bong provides you with twice the volume of water and additional waffler perc due to the added chamber. Also, the stemless design comes with a compatible 18mm funnel slide that has been fashioned from extra thick glass. This glass perc bong also boasts the black and white Stone label emblazoned on the side of the double Multi Chamber Bong.

Double chambers for double fun! Photo: grasscity


If you are seeking double chambered bongs then you will want to take a look at the Black Leaf - Twister Glass Bong with Double Chamber Percolator. Fashioned from premium borosilicate glass, this bong has a double chamber percolator to break the smoke into fine particles. The fine particles further cool down the smoke so each hit is like silk and packed with flavor.
 
This small percolator is undoubtedly a great choice. It measures only 8.5 inches in height. The red and white Black Leaf Twister logo is located on the bong's main chamber. It then narrows down to a smaller black tube that features a flared black mouthpiece. There is a 14.5mm male joint and it also comes with a female 14.5mm borosilicate glass herb bowl that has a transparent handle/rollstopper. Also, the bong comes in a nice decorative foam box for safe transport and storage.


Conclusion
Anyone who enjoys a bong knows the importance of a percolator. A nice, cool rip is ideal and any of the above Triple Perc Bong with percs will provide you with the refreshing blast that you are seeking. From our top choice: The Tree Perc Glass Bong, down to the honeycomb percolator or the inline percolator, you are going to find the perfect item to fit your budget and needs. These percolator bongs - every budget covered - definitely stand out from the crowd.
Have your own favorite percolator bong, or questions about one that's on our list? Let us know in the comments below!
.

Written by Megan Medeiros (BA)
Megan Medeiros has a bachelor's degree in English and is currently working on a master's in English at James Madison University. She's the owner and operator of Medeiros Writing, and has been working as a cannabis writer for the past three years, mostly following the legal climate of marijuana, especially in areas like California, Colorado, Oregon, Canada, and other legal areas.
This post contains references to products from one or more of our advertisers. We may receive compensation when you click on links to those products. For an explanation of our Advertising Policy, visit this page. All photos were sourced from Pinterest.com | updated 2021
Reviews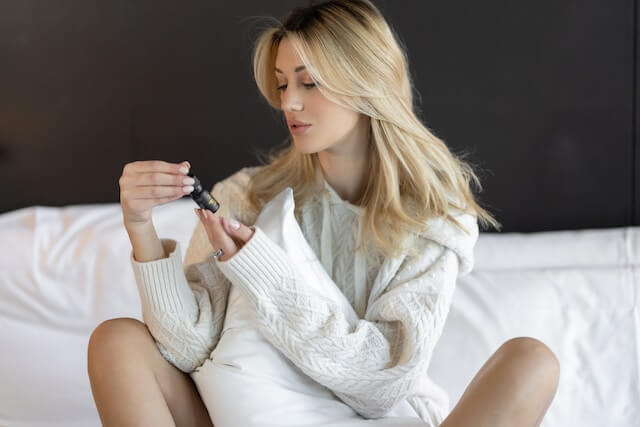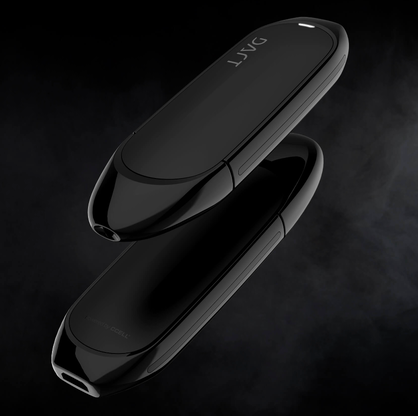 Stay home & get your daily
needs from our shop
Start You'r Daily Shopping with Nest Mart
Best prices & offers
Orders $50 or more
Free delivery
24/7 amazing services
Great daily deal
When you sign up
Wide assortment
Mega Discounts
Easy returns
Within 30 days