29 Best Vape Pens in the World Right Now!

Are you looking to join in on the vape craze? Maybe you already vape, but you're looking for your new favorite pen. This article is our comprehensive list of the best weed pens out there, and it will cover a massive amount of information about weed vaporisers.
Vaporisers come in two categories: pre-filled cartridges and flower vaporisers. We here at Weed Republic recommend flower vaporisers, because they're an über healthy, über easy way to get your smoke on. Pre-filled cartridges, while they too have their advantages, are really only available in places like California and other North American states where weed is legal. This is because they contain THC and are therefore illegal in most of the world.
You're in control as you choose the perfect device for yourself! With so many vaping offers out there for great pens, this list is the perfect launching pad. So welcome! Let's dive in!
This article features the following topics:


What is a dried flower vaporizer and why is it so good?


We think Fez's vaporiser might win the Best Style award! Photo: @fezvapor


The first single question is: how do vaporizers work? It's simple! Vapes are designed to heat your herbs at a specific temperature that is high enough to allow THCA to be turned into THC (important, as THC is what gives you the experience of being high), but low enough to avoid combustion. It's important to not combust your weed, which is what happens at higher temperatures. If you combust, or burn, plant matter then inhale the bi-products, you're bound to also inhale unwanted chemicals. Some of these chemicals are carcinogenic, and while not all will be so extremely bad for you, none are chemicals you want inside your body. For example, when you take the time to roll up a blunt and smoke it, some people say that it's healthier than smoking a cigarette. While it's true it's probably slightly healthier, it's not much healthier, because you're still inhaling a lot of unwanted chemicals which can be as damaging to your lungs as a cigarette. You still get tar, and you're still burning the paper you encased your blunt in. On the other hand, a vaporizer has no combustion of plant matter, and is, therefore, a lot healthier. There are many advantages to using a flower vaporizer over smoking a blunt or a joint, including:

Healthier because there's no combustion

More cost-efficient, as you need less weed to get stoned

Portable, discreet, and the smell doesn't linger

You can use already vaped bud (AVB) to create potent edibles

The taste is significantly better, because there's no combustion

If you're looking for a healthy alternative to smoking blunts, joints, bongs, concentrates and much more, then you should definitely consider getting yourself a flower vaporizer. These are also sometimes called weed vapes. It's easy to find one that suits your own style on the market. Just make sure it's truly for flower and not something like hash or concentrates!

What is the best weed vaporizer?


One of the best vape pens on the market, the Storm Vaporiser. Photo: @goldenharvestshop


The best vape kit, in my opinion, is the Storm Vaporiser. I've had many best weed vape pens in the past, some expensive, some cheap. The first thing to note is that a best cheap vape pen is a bad investment. They are cheap for a reason. It's like the difference between buying clothes from a quality shop or a bad shop. You want your clothes to last a long time; vape pens are no different. The first vape pen I ever had was a very cheap one that cost about $40. It didn't last very long, and at one point the heat from the vaporiser chamber actually burnt the top of my vape pen (which was made of plastic), meaning I essentially inhaled burning plastic at one point. However, the Storm Vaporiser costs something like $100 and it is a much better make. It has one of the best vape pen batteries I've ever used, and it is also a 3 in 1 vaporiser, meaning it can be used for concentrates, hash, and dried flower. Although I've never tried it with concentrates, it has separate metal inserts which means you can place hash or concentrates inside, without them leaking into the vape chamber. Its quality construction, long-lasting battery life, and, most importantly, the flavor this beauty emitted made it a great investment, and I haven't looked back since I bought it. Storm Vaporisers are only available as a black vape pen; they have either a flat vape pen mouthpiece, or a circular, glass mouthpiece. Both work very well, especially if you clean them regularly.


What is a hash oil pen?

While it may look similar, don't mistake this hash oil pen for a flower vaporiser. Photo: @tetrajackejoint

A hash oil pen is completely different from a flower vaporizer. You will find them with either pre-filled cartridges or disposable vape pens filled with cannabis oil. The main difference between a flower vape or a 3 in 1 vape or a dab pen is that you can't choose what you smoke with something that isn\'t a flower vape. Instead, you are limited to the cannabis oil which the company you are buying from sells. The big problem with these best weed vape pens is that some companies use pesticides to grow their buds to make concentrates. You are then stuck with a pesticide-filled cannabis substance, which nobody wants to vape. Furthermore, these vape pens are only really available in places like California, Canada, and Colorado. You'll be hard-pressed to find them elsewhere. Even in Amsterdam, they're not allowed to be sold in coffeeshops. There's a law against selling cannabis concentrates, or at least they're not included in the loophole which allows coffeeshops to sell flower. Even if the company you choose doesn't use pesticides, they will almost certainly store their products in one of the following substances:


Polythene Glycol

Propylene Glycol

Vegetable Glycerin

Coconut oil
Now, while the FDA has approved all of these chemicals for human consumption, that is not the same as approving them safe for human vaporisation. These chemicals are the same chemicals e-cigarette companies store their products in, and they're simply not safe to vape. However, these hash oil pens do have some advantages:

High potency

Very easy to use

Great taste (most of them)

Portable, discreet

Great way to get high on the go
Think this type of pen is right for you? Here's one of the best investments you can make: the Dr. Dabber Boost Black Edition!
How long does a disposable vape pen last?


W Vapes put out this golden vaporiser when the Las Vegas Knights hockey team was doing so well. Photo: @wvapes


There are two different types of hash oil pens: the disposable vape pen and the pre-filled cartridge. Both come in 250mg, 500mg, 750mg, or 1g sizes, and you can usually choose your own flavor. Some companies (such as Heavy Hitters) also offer 2.2g cartridges. These pens last longer or shorter, depending on how much you use them. The battery of a disposable vape pen should last as long as the cannabis oil itself. A 1g disposable pen or a 1g pre-filled cartridge should also last the same amount of time. You can expect to get high for about 30 days if you're using a 1g pen moderately. This is pretty good, considering the price of these pens is only around $50 for a 1g cart. A pre-filled 1g cartridge should last the same amount of time. This also depends on the viscosity of the cannabis oil. However, as mentioned before, these best cheap vape pens definitely have their drawbacks. You should take a look at the companies and decide which is best for you. A lot of these pens will also sell you a 1g cartridge that doesn't actually weigh anywhere near 1 gram. It's like those bags of crisps you buy that are filled with air to make them seem bigger than they really are.
We appreciate how simple these pens are though. You don't need to worry about keeping a battery charged, switching flavors is simple, and the price turns out to be very reasonable. If you're not ready to commit to a pen yet but are ready to get your vaping experience on, there may be a great option for you in this category of vape!
How to choose a vape pen
Kandypens sells a wax pen that could be worth checking out. Photo: @vape.gift
The best way to choose a vape pen is to ask yourself the following questions:

Do you care about quality or cheapness?

Do you need to vape dried flower, concentrates, hash, or all 3?

Do you need be able to take your vaporiser with you everywhere you go?

What about style? Do you care about the colour of your vape pen?

A vape pen is definitely something we recommend investing some money into. Cheap pens aren't recommended, as they could break easily, you could inhale burnt plastic, and you could be vaporising herb that was grown with pesticides, which you definitely don't want to consume. If you want to vape a variety of cannabis products, then you will need a 3 in 1 or a 4 in 1 vaporiser. A 4 in 1 vaporiser also allows you to vape E juices, which contain nicotine. Another option is to buy a concentrate vaporizer, especially if you're only interested in smoking concentrates. These are also called dab pens, and they allow you to vaporize concentrates only. Pay attention to the type of battery your pen comes with so you know how to recharge! These are great a great alternative to the normal intake process for dabs, which is pretty unhealthy thanks to the ludicrously high temperatures you submit your concentrates to. All of these pens should be rechargeable vape pens, and should also all come with a charger.

Consider whether you want your pen to be able to travel with you or not. If you don't need a portable vape pen, then a volcano vaporizer may be a good option for you. Although they're one of the single most expensive devices out there, they offer probably the highest quality vaporizing experience on the market, and you don't have to worry about a low-charge battery. If you want to be able to take it with you, then you should definitely buy a vape pen instead.

Lastly, and this is a simple one, certain vape companies don't allow you to choose the color of your pen. Although this isn't important for a lot of people, for some people it's a deal breaker. You can try shopping with a company like Kandy Pens vapes if you want to be able to get a vaporizer with a color that matches your personality.


CBD vape pen

This little beauty from Foria Wellness uses organically grown hemp. Photo: @foriawellness
CBD vape pens are similar to hash oil pens, but, instead of the high going straight to your head, they will make you feel more relaxed. And with CBD on-the-go Bundles like these, they're easier than ever to take with you wherever you need them!
These CBD vaporizers are normally made from hemp oil, unless you're fortunate enough to be in a country which has legal weed. Hemp oil is normally much lower quality than CBD oil, which is made from cannabis. This is because hemp oil has a much lower cannabinoid count than its brother from another mother, cannabis oil. This means that you require a much larger dose of the hemp oil for the same effects you would get from cannabis oil. If you really have no other alternative, hemp oil vape pens can help with certain conditions. CBD vape pens, however, are massively popular, especially in places like Los Angeles. They are a great alternative to smoking cigarettes, and can help with nicotine craving, as well as many other conditions. Also, the problem with hemp oil pens, is that they only contain CBD. This is because there's hardly any THC inside the hemp plant. However, weed as a medicine is thought to benefit from the entourage effect, which basically means that it works better when all cannabinoids are present in the medicine. This is another annoying disadvantage of using CBD oil vaporisers from countries where weed isn't legal. If they contain even more than 0.5% THC, then they are automatically illegal. This can be incredibly frustrating for medical marijuana patients who don't want to get high, but simply want to benefit from the health effects of CBD and THC together. But, that is the world we currently live in. You can buy these hemp oil vape pens that contain some CBD from many vaporiser shops in the UK. Many of the shops that sell E liquids, not all of them, also stock CBD oil vape pens made from hemp.
What are some of the best prefilled vape cartridges right now?
This question is difficult to answer for a number of reasons. Firstly, it depends on what you mean by "best." If you mean most powerful or potent, then you will want distillate or hash oil cartridges. If you mean the cleanest, then you're going to want to have a look at CO2 cartridges. If you mean the best tasting, then your new best friend will be strain-specific cartridges. There are many different types of pre-filled vape cartridges. Another problem is that almost daily either a company shuts down operations (like Varavo) or a new company opens up. However, we've compiled a list of the best cartridges available on the market as of the end of 2018:


Ooze Pen

Vaoe

Pure Vape Cartridges

Color Vape

True Vape Oil

Pur Vape

Ez Vape Pen

Tasty Vapes

Pure Organics Vape

Sublime Vape Pen

710 Kingpen

Brass Knuckles

311 Grassroots Uplifter

Bloom Vape Pax Era

Ganja Gold Live Resin

Honey Vape

Jetty

Nativ Rosin Pax Era Pod

Ocean Live Resin

W Vapes

Bhang Stick

California Dab Company

Dosist

Highlighter Vape Pen

Oasis Clear Vapes

Tetra Gold Pens

Mean Steet Vapor

Element Vape
On this list we've included some of the best tasting, some of the most potent, and some of the cleanest types of vape cartridges around. However, some also have pesticides in them, and most of them store their THC or CBD inside unwanted chemicals. It's really up to you whether you trust a company or not, and you should do research into each and every company before you decide to buy them. Also, there's the added problem that all of these companies are only really available in California, so if you're living outside of California right now, you won't be able to buy any of these vapes.

Vape pen for beginners
Not your car key! This battery was intentionally designed to look discreet. Photo: @amamivape

There isn't really any difference between a vape pen for beginners or a vape pen for seasoned stoners. As long as your vape pen is for loose leaf (dried flower) then you're good to go. Most of the vape pens have the same battery thread sizes, and most of them have the same dry herb coil. If you're talking about which battery you should buy for vaping pre-filled cartridges, then normally the company you're buying from will have an option for you. If not, then it's best to buy a 510 thread battery, as this is the most common vape pen thread sizes. You can buy batteries that look like key fobs, which make for a great and subtle way to vape your favourite pre-filled cartridges. In general, you're going to want either a vape pen set, which is a 3 in 1 and normally includes a battery, or just a normal vape pen, depending on which product(s) you want to vape.
Frequently asked questions about vape pens
How do I smoke shatter in a vape pen?
If you want to smoke or vape shatter in a vape pen, then you need a vape pen that allows for this. Don't simply buy a loose leaf vaporiser and expect it to be able to vape shatter. It either needs to specifically be a dab pen, or it needs to be a 3 in 1 or a 4 in 1 vaporiser kit. Without this function, adding shatter to your vaporiser will almost certainly break it. It needs to have a metal insert that allows you to put your shatter inside it. Please don't put shatter inside a normal dried flower vaporiser, as it will only lead to heartbreak when your pen ends up destroyed.
What do I do if my vape pen cartridge has no airflow?
If your pre-filled cartridge has no airflow, resulting in you not getting any vapor when you take a hit, then there's either an issue with the battery or with the pre-filled cartridge itself. You should firstly attempt to recharge your battery to see if that sorts the problem out. All of these vape pens are rechargeable, and if there's no airflow this is normally the problem. If not, then you're going to want to check if there's anything blocking the flow of your vaporiser. After prolonged use of the same battery, a lot of junk can start to build up in the mouthpiece of vaporizer. This is true for dried flower vapes and pre-filled vape cartridges alike. You should clean this out. If there's still no airflow coming out of your cartridge, then there's probably a problem with the connection between your battery and the cartridge. If you try a new battery (they're reasonably inexpensive) and you still have no airflow, then you know that it's a problem with the cartridge itself. You should contact your budtender to complain about the cartridge, and if they offer a good customer service, they should offer to replace it.

Can you get colour vaporizers?


Get something über personalized! Photo: @amberrose


Yes, you can get basically any colour you want. You'll find that colour options vary from company to company, with some being more customizable than others. Kandy Pens are a good alternative if you're looking for a company that sells coloured vaporisers. They're also pretty inexpensive as far as rechargeable vape pens go. If you're willing to spend as much as you want, you can get whatever colour you like.
Can you turn wax into e juice?

Wax liquidizer to aid in the process of turning wax into ejuice. Photo: @waxliquidizercanada

Yes, you can. You will need a specific tool called a wax liquidizer in order to do this. This doesn't contain nicotine or vegetable glycerin, and it basically allows you to turn $100 worth of concentrates into $800 worth of vape cartridges. Basically, you can turn shatter into something you can stick onto the end of an e cigarette. This allows you to be more cost-efficient and also more discreet. As we all know, taking a massive dab in the middle of the street is pretty obvious. However, by turning your shatter or wax into an ejuice, you save money and you also make it possible to dab on the go. This is a handy product for those who already own an e cigarette. If you don't have an e cigarette battery already, you will have to buy one in order to use this product. In general though, this is a fairly cost-efficient method of smoking shatter, without using a dab rig. It's also fairly known that taking dabs is pretty unhealthy because of the massively high temperatures you submit your shatter to. Submitting them to blowtorch temperatures and then inhaling everything, including the bi-products, is pretty unhealthy. With that being said, more research needs to be done on the health effects of wax liquidizer and smoking it, too.

Simple Summary:
Vape pens are a world of their own, but we hope this list provided an insightful look at the best weed pens you can choose from. Whether you're just starting to venture into it or you are simply looking for a new favorite pen, we hope this guide has been informative for your journey. Vaping is a great way to smoke on the go. It's discreet and, especially if you're simply lighting up CBD, can be a great way to manage your health. However, it can also be dangerous, as some products are grown with pesticides, or cheap pens can burn plastic, none of which are things you want to inhale. We highly recommend taking time to research the products you're investing in. You're off to a great start here!
Have you vaped before, or do you have more questions? Drop us a comment below!
.

Written by Megan Medeiros (BA)
Megan Medeiros has a bachelor's degree in English and is currently working on a master's in English at James Madison University. She's the owner and operator of Medeiros Writing, and has been working as a cannabis writer for the past three years, mostly following the legal climate of marijuana, especially in areas like California, Colorado, Oregon, Canada, and other legal areas.
This post contains references to products from one or more of our advertisers. We may receive compensation when you click on links to those products. For an explanation of our Advertising Policy, visit this page. All photos were sourced from Pinterest.com | updated 2021
Reviews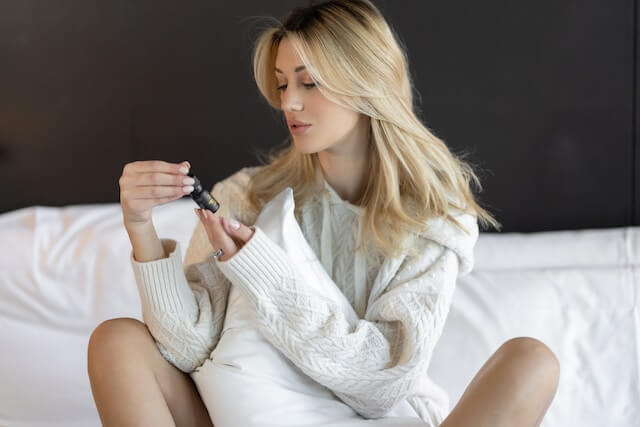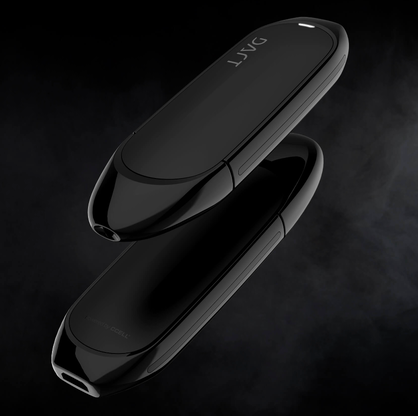 Stay home & get your daily
needs from our shop
Start You'r Daily Shopping with Nest Mart
Best prices & offers
Orders $50 or more
Free delivery
24/7 amazing services
Great daily deal
When you sign up
Wide assortment
Mega Discounts
Easy returns
Within 30 days