10 best hemp sweaters in the world right now!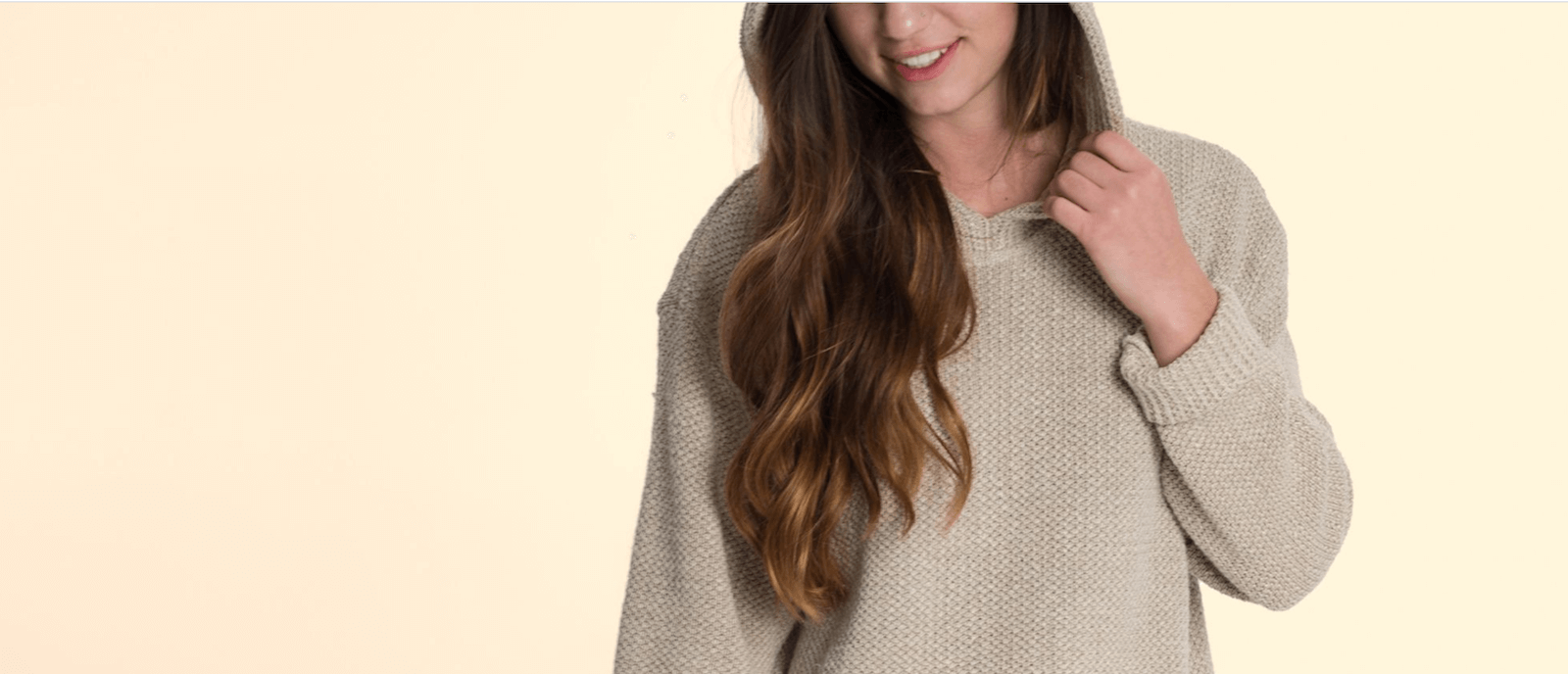 Even though it's nice and warm in the summer right now, the Fall and Winter seasons are coming in the United States; you're going to need some sweatshirts and hoodies soon! What better way to restock your wardrobe than with hemp clothing? Hemp clothing is the USA made organic clothing that's sustainable and eco-friendly. 
There's so many hemp clothes out there, how do you possibly choose from the sea of brands? We've helped you by sifting through more than 100 hemp clothes to narrow our list down to the top 10 best clothing from hemp from the best hemp clothing brands in the United States. Let's get started! 
 

Cozy
Modern, cute design
Warm 
Sustainable 
Quality hemp fabric

This beautiful sweatshirt is soft, comfortable, and entirely made from hemp. It's comfortable beyond belief and features a unique, modern design. When they restock this great hemp clothing, it will come in 3 different colors: cream, gray, and black. This sweater is thick and the perfect sustainable hemp clothing item for winter no matter where you live. We chose it for our staff pick because it is the pinnacle of fashion meeting comfort and warmth! 
 

Comfortable
Affordable
Quality
Basic, simple look that goes with anything

This great black hemp sweatshirt is one of the best men's hemp clothing items we could find. While this shirt is made for men, women can wear it too, just get a smaller size than you typically would or expect it to be more baggie. It's a very comfortable and lighter weight, so it's perfect for layering or for a less cold day.
 

Unbelievably soft
Quality hemp
Comfortable and warm

This classic sweater is comfortable, cozy, and features a cute vintage cut. The inside of this sweater is so soft and comfortable, it is easily the most comfortable hemp clothing on this list. It's made in and shipped from the United States. You won't be disappointed with giving this great sweatshirt a shot. It may be a little more pricey, but quality clothes made from hemp are never cheap.
 

Affordable
Modern, sleek design
Comfortable and warm
A brand you can trust

This adorable ribbed sweater comes in 4 amazing colors and features a comfortable relaxed fit. The ribbed design looks great and fashionable while the relaxed fit makes it comfortable beyond belief. The relaxed fit design even extends to the sleeves, making it a super comfortable sweater for women. It's also from one of the greatest brands in hemp clothing we could find.
Recreator Seed Hemp Sweatshirt - $165
 

Comfortable
Unique design
Made from the quality hemp

This sweatshirt features a great design: the background of the sweatshirt is a nice off-white color and has black speckles and the words "Sow the Seeds" in red. It's a little more pricey than the other hemp clothing on this list, but it's well worth it. They come from one of the greatest brands and their shop has several other options for similar sweatshirts. While this sweatshirt is designed for men, women can wear it too. 
 

Affordable
Comfortable
Versatile (can be worn in different seasons)
Vibrant, beautiful colours

This amazing hemp t-shirt sweatshirt is comfortable, lightweight, and great for summers in the northern parts of the United States. This hemp sweater is super comfortable and comes in a wide variety of colors. It's designed for women, so it comes in women's sizes, not men's. This great Amazon shop even offers free returns if you happen to get the wrong size or don't like the top.
 

Affordable
Comfortable
Versatile
A brand you can trust

This adorable sweater wrap is designed to wear over something and is super comfortable. The rounded corners are a classy addition that allows this sweater to be worn in a professional or casual setting as the perfect accessory that will also keep you warm. It's designed for women, but men could wear it if they wanted, just take care to order your size according to women's sizes, not men's.
 

Comfortable
Quality hemp
A brand you can trust

This hemp henley is a little lighter than the other sweatshirts we've mentioned, but it's cute and comfortable. Designed for men, this simple henley comes from one of the best brands and it is made of the best hemp for clothes. It's affordable, comfortable, and lighter, making it great for layers or warmer days. Even though this henley is designed for men, women can wear it too, it just maybe a little bigger.
 

Comfortable
Warm
Cozy
High-quality hemp
A brand you can trust

The Tahoe Sweatshirt is comfortable, soft, and comes from a shop you can trust. This comfortable sweatshirt is affordable, soft, warm, and cozy. It's sure to become your favorite go-to sweater in no time. This sweater is designed for women, but men could wear it if they wanted, it just might be harder to find a size that fits right.
 

Affordable
Comfortable and cozy
Sustainable and environmentally friendly

This beautiful hemp sweater is cozy, comfortable, and very warm. This sweatshirt is made from hemp, so it's environmentally friendly and much more sustainable. It even comes from an amazing shop on Amazon that you know you can trust. This sweatshirt is designed for women and does not come in men's sizes.
Conclusion
If you're in the market for a great hemp sweater from reliable brands or a trustworthy shop, look no further than our amazing top 10 lists! These terrific sweatshirts are made of hemp and environmentally risk-free. You'll love these terrific brands and their high quality, cozy sweatshirts! Now that you've found great hemp sweatshirts, check out these great items:
Hemp hoodies 
Cat hemp hoodie
Hemp sweatpants
Did we miss your favorite hemp sweater brands? Comment below and let us know what we missed!
Author bio:
MEGAN MEDEIROS IS A FREELANCE WRITER AND EDITOR IN HARRISONBURG, VA. SHE'S THE OWNER AND OPERATOR OF MEDEIROS WRITING, PROVIDING FREELANCE WRITING, EDITING, AND SOCIAL MEDIA MANAGEMENT SERVICES. SHE'S BEEN WORKING AS A CANNABIS WRITER FOR THE PAST TWO YEARS, MOSTLY FOLLOWING THE LEGAL CLIMATE OF MARIJUANA, ESPECIALLY IN AREAS LIKE CALIFORNIA, COLORADO, OREGON, CANADA, AND OTHER LEGAL AREAS. SHE HAS A BACHELOR'S DEGREE IN ENGLISH AND IS CURRENTLY WORKING ON A MASTER'S IN ENGLISH AT JMU.
Reviews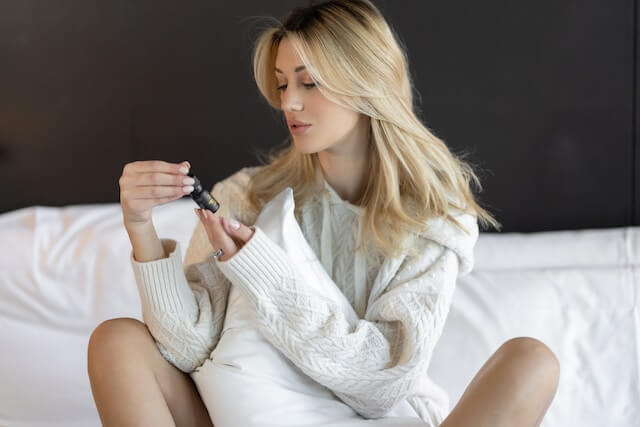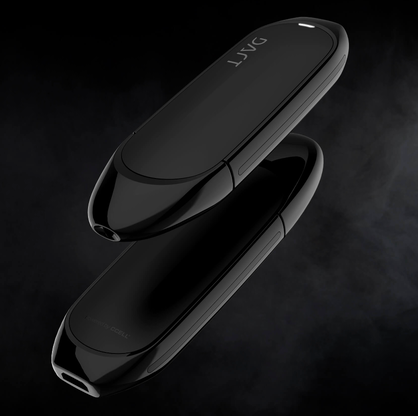 Stay home & get your daily
needs from our shop
Start You'r Daily Shopping with Nest Mart
Best prices & offers
Orders $50 or more
Free delivery
24/7 amazing services
Great daily deal
When you sign up
Wide assortment
Mega Discounts
Easy returns
Within 30 days