5 Ways CBD Gummies Can Improve Overall Health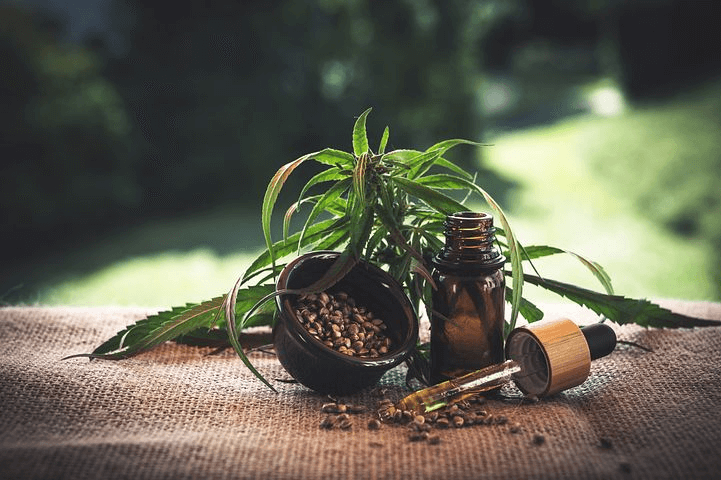 There is a great deal of interest in cannabidiol (CBD), since it has been shown to have numerous health benefits. Natural remedies attract many people around the world who are seeking ways to stay healthy. The benefits of it can even extend to your pets. 
There are many CBD products available on the market today that can promote health in a variety of ways. Tinctures, capsules, CBD oil, cream, gummies, and vapes are some of the most popular products. The easiest way to incorporate CBD into your diet is to use gummies as a supplement. 
Various sizes, colors, and shapes of CBD gummies are available from Secret Nature CBD. In most cases, CBD products aren't approved by the Food and Drug Administration, so you're not guaranteed a good product. It will be necessary to conduct some research to choose the right CBD product for your needs. During your search, you will likely uncover some of these benefits of CBD for your overall health.
Improves Skin Issues
In addition to helping with conditions such as acne and wrinkles, CBD gummies can also help with problems related to the skin. There are many skin care products available on the market today that contain CBD as a prominent ingredient. Its effectiveness is because it regulates and manages sebum secretion. As a result of CBD's soothing effects, skin sensitivity is reduced. Their antibacterial and anti-inflammatory properties reduce acne, infection, and redness.
Stress Relief
Mental health problems such as depression and anxiety can negatively affect the overall health of many people. As a result of CBD entering the body, the number of adenosine and serotonin receptors in the brain increases. CBD gummies can reduce depression and anxiety throughout the day, so you can stay calm. 
Pain Relief
Among all the CBD health benefits, CBD gummies have a pain-relieving effect, one of the most popular effects of CBD. It's ideal for people who suffer from all kinds of pain, including chronic pain. Pain can be reduced; in some cases, inflammation can be treated with CBD. In addition to prescribed medicines, CBD products like gummies can relieve inflammation and pain. 
Combats Insomnia
There are several reasons why sleeplessness or insomnia can occur. CBD gummies can help you sleep well regardless of whether you are suffering from pain or a mental disorder. People can fall asleep easier and stay asleep longer by taking CBD gummies.
Boost Heart Health
If you want to keep your heart healthy, you should consider taking cbd edibles daily as part of your daily routine. Whether you're at home or on the go, CBD gummies are easy to consume. In addition to reducing health-related problems such as strokes and heart attacks, CBD gummies also contain antioxidants and anti-inflammatory properties. Taking CBD gummies also makes your heart healthier since they improve blood flow. 
CBD products, including gummies, continue to gain popularity. Much of the acclaim is thanks to the proven health benefits offered by CBD. If you are looking for a safe and natural way to improve your overall health, including insomnia relief, and improved heart health, you can start with CBD gummies. 
Stay home & get your daily
needs from our shop
Start You'r Daily Shopping with Nest Mart
Best prices & offers
Orders $50 or more
Free delivery
24/7 amazing services
Great daily deal
When you sign up
Wide assortment
Mega Discounts
Easy returns
Within 30 days