Dessert Ideas: Cannabis-Infused Ice Cream Recipe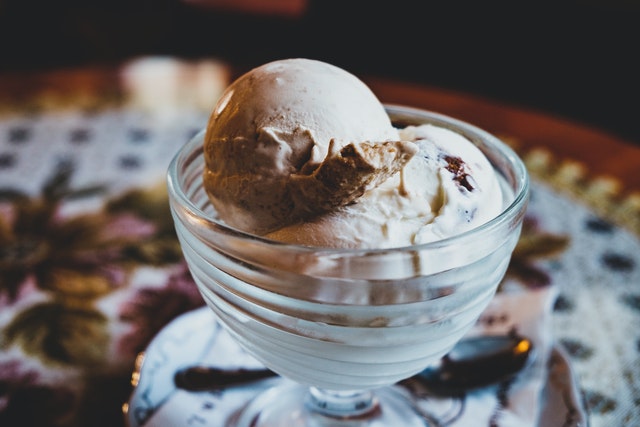 With the increased legalization of cannabis across the world, enthusiasts are continually looking for new ways of using this product. Today, one of the popular ways of consuming marijuana is through edibles. Cannabis edibles simply refer to cannabis-infused foods. You will easily find cannabis in different forms, including gummy bears, cannabis chocolates, weed lemonade, cannabis cakes, and weed cookies. There is some comfort in enjoying your best snack while you reap the benefits of this super plant. 
Making cannabis-infused ice cream may sound intimidating, but it shouldn't. You don't need specialized or expensive equipment to fix yourself a batch of weed ice cream. Read on to find out how you can make cannabis-infused ice cream in a few simple steps. Keep in mind though, that it may take a good number of hours before you can finally enjoy your ice cream.
Ingredients:
14 oz (1 can) of sweetened condensed milk

1/2 cup of cocoa powder

1 teaspoon of vanilla extract (you may choose a different flavor)

1/4 teaspoon of salt

2 cups whipped canna-cream

Preferred cannabis flowers in amounts you can tolerate
Method
Part one: Preparing your canna-cream
Decarboxylate your cannabis flower by baking it in an oven at 220 degrees Fahrenheit for about 30 to 45 minutes.

Combine the decarboxylated flowers with the whipped canna-cream and put them in a saucepan. Apply heat and bring the combination to a boil.

Lower your heat and allow to boil gently for about 30 to 45 minutes. If you are preparing more than 2 cups of heavy cream, you may need to apply gentle heat for about 2 hours.

Keep stirring it to prevent the mixture from burning at the bottom of the sauce.

Strain the mixture and allow it to cool down for a minimum of 8 hours in the refrigerator. 
As you can see, this will take a significant amount of time. We recommend conducting the process a day before you make your cannabis-infused ice cream. 
You are now done with the most challenging part of making cannabis-infused ice cream. 
Part two: Making the cannabis-infused ice cream
Put your sweetened condensed milk, vanilla, cocoa powder, and salt in a bowl. Salt is added to lower the freezing point of ice. 

Get your mixture of canna-cream and cannabis, and whip it further using a mixer. Use a medium-high whipping speed and whip until a firm layer is formed. Ensure you whip it while chilled. 

Next, fold a cup of the whipped canna-cream mixture into the sweetened condensed milk mixture, then use a rubber or silicone spatula to combine them. Keep folding until they are well-blended and combined. Your cannabis-infused ice cream is ready!

Pour your mixture into an airtight container or jar and freeze it for about 3 hours until the ice cream becomes solid. 
Final Word
Cannabis edibles are a versatile way to enjoy the benefits of weed. What is more, cannabis-infused ice cream is an alternative for individuals struggling to quit smoking. If you want a quick fix, you can order ready-made cannabis-infused ice cream from our shop. We have the best cannabis products, such as cannabis oil and edibles, in town! 
Stay home & get your daily
needs from our shop
Start You'r Daily Shopping with Nest Mart
Best prices & offers
Orders $50 or more
Free delivery
24/7 amazing services
Great daily deal
When you sign up
Wide assortment
Mega Discounts
Easy returns
Within 30 days