Easy Steps On How To Choose The Right Vape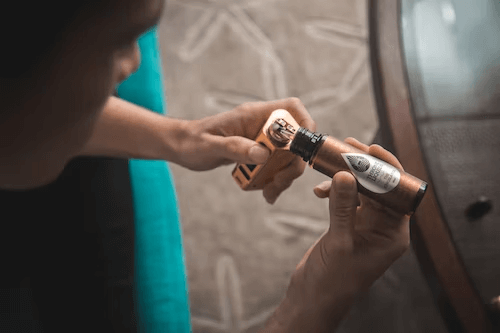 Vaping has been a rapidly growing trend in recent years, and for good reason. Vaping offers numerous health benefits over smoking traditional cigarettes and is also much more affordable in the long term. But with such a wide range of options available regarding vapes, it can take time to figure out which is right for you. This article will outline some easy steps to help you choose the right vape for your needs.
1. Consider the Type of Vape
When choosing the right vape for your needs, one of the first things you should consider is the type. There are many different types available on the market, each with its features and benefits. For instance, some vapes use a tank system where you fill them with e-liquid and replaceable coils. Others are disposable models that require no upkeep or maintenance. 
Depending on your preferences, there's sure to be a vape out there that fits your needs perfectly. For those looking for an easy solution without any fuss or mess, check out the Cali Plus disposable vape that is available online - perfect for those on the go. A tank system is also a great choice, as they are easy to use and refill.
2. Consider Price and Quality
Along with considering the type of vape, it's also important to consider price and quality when choosing the right vape for your needs. Think about how much you're willing to spend upfront, how often you plan on using your vape and how long you want it to last.
For high-quality vaping at an affordable price, check out the JUUL vaporizer. This sleek and compact device uses pre-filled pods with nicotine salts for an intense yet satisfying vape experience, and it's easy to use right out of the box. With its long-lasting battery and consistent vapor production, this is a great choice for vapers of all levels.
3. Consider Ease of Use
Another important factor to consider when choosing the right vape for your needs is its easy use. Some vapes are fairly simple and straightforward, while others can be more complex and require some technical knowledge or upkeep. If you're new to vaping, a simpler model might be the best choice Cock R commando.
If you're looking for an easy-to-use vape that delivers a truly satisfying vaping experience, check out the Volcano vaporizer. This powerful device uses precision temperature control and convection heating to deliver thick, flavorful vapor with uncanny smoothness each time. With its simple controls and sleek design, this is the perfect choice for vapers of all levels.
4. Ease of Use and Maintenance
Besides considering ease of use, it's also important to consider how much work and upkeep your vape requires. Some models are fairly low-maintenance, while others require more upkeep or frequent cleaning. If you'd rather avoid dealing with the hassle of cleaning and maintaining your vape every day, check out a model that requires less maintenance.
If you're looking for a vape that requires little to no maintenance and provides an effortless experience, check out the Firefly 2 vaporizer. This sleek and powerful device heats up instantly when inhaling thick, flavorful clouds with no dragging or harshness. And with its auto-shutoff feature, it's much more efficient and cost-effective than traditional vapes. Overall, this is a great choice for an easy-to-use, high-quality vaporizer.
5. Consider Accessories
Finally, when choosing the right vape, you must consider any necessary accessories. Some vapes require special chargers or batteries that must be purchased separately, while others come with everything you need to start vaping right away.
Look for a complete vaping kit that includes everything you need to enjoy your vape immediately. For example, the KandyPens Donuts vaporizer kit comes with the device itself, a powerful battery, a USB charger, and two different mouthpieces for added convenience. Several compatible attachments are also available to customize your vape experience, making this a great choice for vapers of all levels. Whether you're new to vaping or have been enjoying it for years, the KandyPens Donuts kit will exceed your expectations.
By following these simple steps, you can be sure to choose the right vape for your needs. With so many options available today, it pays to research before making a purchase. So what are you waiting for? Start shopping today and discover the perfect vape for you.
Stay home & get your daily
needs from our shop
Start You'r Daily Shopping with Nest Mart
Best prices & offers
Orders $50 or more
Free delivery
24/7 amazing services
Great daily deal
When you sign up
Wide assortment
Mega Discounts
Easy returns
Within 30 days