How to Get a Medical Marijuana Card (in Most States)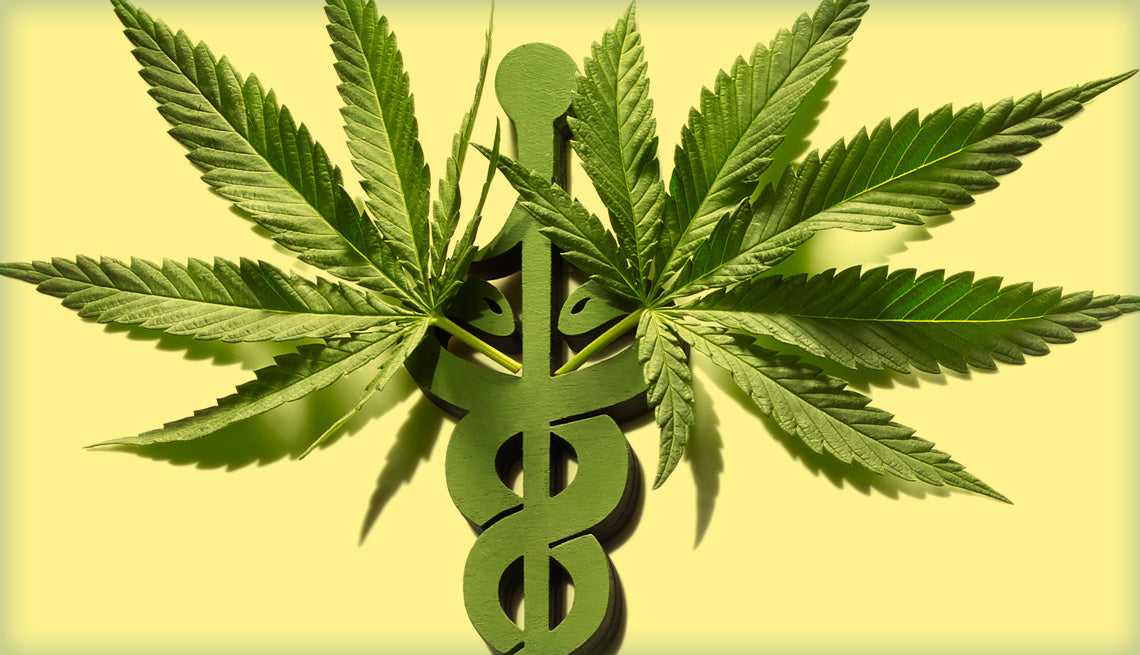 As you likely know all too well, marijuana remains illegal at the federal level — in fact, the U.S. Government sees cannabis as a Schedule 1 drug, with no medical benefits and notable dangers to a user's health and wellness. Fortunately, you should also know that designation is utterly unfair and that marijuana is both incredibly safe and incredibly beneficial for a variety of medical users.
Because the federal government doesn't permit marijuana sales or use, states have assumed the responsibility of regulating medical marijuana markets. Though the details of medical marijuana regulations will vary from state to state, most states have written similar rules for how medical patients can acquire medical marijuana products on a regular basis. Medical marijuana is legal in most states. You can, for example, obtain a Texas marijuana card that will give you access to your cannabis medication in order to start treating your condition naturally. Without further ado, here is the standard procedure for acquiring a medical marijuana card and gain access to medical-grade weed.
Suffer From Something Quite Serious
Western medicine is a true wonder of modern science, saving countless lives and improving the lifestyles of countless billions. Yet, Western medicine has its failings, especially in helping some of the worst medical conditions out there. There are a number of serious health issues, like chronic pain, epilepsy, wasting syndrome, glaucoma and others, that simply lack viable long-term treatment options from traditional sources like surgery or pharmaceuticals — so doctors and patients have turned to weed.
Every state that has medical marijuana available has a list of conditions that qualify for medical marijuana. In some states, like North Dakota and Missouri, these lists are remarkably strict, limited to exceedingly painful or disruptive health problems. In other states, like Oklahoma, medical marijuana is available to a much wider group of sufferers.
it is imperative that you respect the conditions list in your state and seek a medical card only if you suffer from a condition on the list. Pretending to have an issue that you do not have not only is disrespectful to those who do suffer from such severe medical conditions but also weakens the argument for medical marijuana access. If you do not have a serious health problem treatable only with medical marijuana, you should work to gain adult-use cannabis legislation in your state.
Visit a Doctor or Qualified Healthcare Professional
Once you have a diagnosis of a condition that appears on your state's list, you can begin the process of seeking a medical marijuana card. Regardless of where you live, you will need to visit a healthcare professional of some scope to gain a recommendation for medical marijuana. In some states, this healthcare professional can be nurse practitioner, a physician's assistant, a chiropractor or even a naturopathic doctor — but in other, stricter states, you will need to visit a real MD or DO. Likewise, you might be able to gain a recommendation via telehealth solutions, like Doxy Me, Teladoc or Mend, or you might have to visit your healthcare provider in person and undergo a few tests before you can be approved for a marijuana card.
Submit an Application
Next, you will need to use that recommendation to submit an application to your state, requesting permission to buy medical-grade marijuana. Some states require doctors to submit these applications for you, replete with a description of your disease and why marijuana is a viable treatment option. Usually, healthcare professionals will charge you a fee for this service, which can range from under $100 to over $500. In some states, you can submit your application on your own, but you do run the risk of making a mistake in the paperwork and jeopardizing your marijuana access.
Once you submit your application, you should expect to wait a few weeks for your state to process it. Eventually, you will receive your medical marijuana card in the mail, and you may need to pay another small fee to register the card. If your application is rejected, you will not need to pay this fee — but you will need to submit another application, which could require another doctor's visit and other expenses.
Visit a Dispensary
Finally, with your card in hand, you can pay your first legal visit to a medical dispensary. It' s important to note that medical marijuana dispensaries operate slightly differently than recreational dispensaries. Often, patients are served one at a time, so budtenders can double-check documentation and provide the exact marijuana products that suit each person's medical needs. You will likely spend some time in a waiting area, so it might be wise to bring a book or something to keep you entertained — in addition to your medical card, any other necessary paperwork and plenty of cash for your marijuana purchases.
As mentioned before, few states have identical marijuana legislation. It is important for you to research your own state's unique laws and talk to experts, like your doctor, before you begin pursuing a medical marijuana card. If you live in Florida, you'll need to follow the state guidelines of seeing a board-certified marijuana doctor before applying for a medical card. If you live in Texas, you'll need to visit one of many licensed Texas dispensaries after receiving your doctor's consultation and medical card. If you live in Colorado, you must have a qualifying condition and register with the Medical Marijuana Registry. Every state will be unique, so be sure to understand your state's laws before applying. Still, having a card will give you greater access to more potent marijuana products, and it could keep you safe and healthy for years to come.
.

Written by Megan Medeiros (BA)
Megan Medeiros has a bachelor's degree in English and is currently working on a master's in English at James Madison University. She's the owner and operator of Medeiros Writing, and has been working as a cannabis writer for the past three years, mostly following the legal climate of marijuana, especially in areas like California, Colorado, Oregon, Canada, and other legal areas.
This post contains references to products from one or more of our advertisers. We may receive compensation when you click on links to those products. For an explanation of our Advertising Policy, visit this page. All photos were sourced from Pinterest.com | updated 2021
How To
Stay home & get your daily
needs from our shop
Start You'r Daily Shopping with Nest Mart
Best prices & offers
Orders $50 or more
Free delivery
24/7 amazing services
Great daily deal
When you sign up
Wide assortment
Mega Discounts
Easy returns
Within 30 days