How to Make Cannabis-Infused Gingerbread Mini Cakes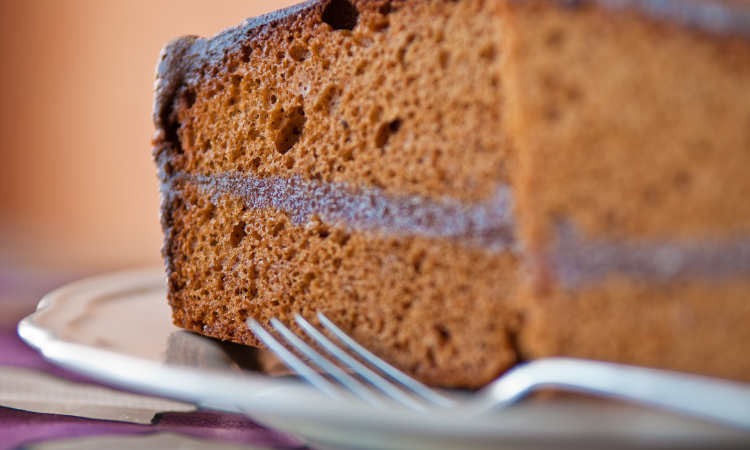 The most dreamy and exciting long summer holidays are just around the corner. COVID-19 restrictions just took away the charm and glam of exciting summer camps. However, plan and do interesting experiments and activities in your home.
Give your boring gingerbread mini cakes a new mouth-watering signature taste by adding delicious cannabis (edibles and CBD gummies) to them. The key ingredients of this mini cupcake recipe are for sure ginger, and molasses. This nutrient-rich sugar substitution is an amazingly rich source of calcium, magnesium, and iron. 
Add some more spice to your sweet treat day by adding another ingredient, Cannabis, to your mini cake mixture and enhance the flavor and temptation of these yummiest gingerbread mini cakes.
This exciting, unique, and very easy recipe for baking mini cakes will blow your mind, and you will love to try this again and again. 
You can easily buy edible CBD online through our website. We are offering a wide range of edible CBD, CBD gummies, and a lot more. 
Disclaimer:
Working in the kitchen is interesting yet risky. Make sure to turn off the electric stove and microwave before leaving the kitchen.

Make sure to use hand gloves and properly washed baking utensils to ensure 100% cleanliness and hygiene.

Use measuring cups and measuring spoons to get the best result of the following recipe.
Quick recipe for mouth watering Cannabis-Infused Gingerbread mini cakes 
This trial recipe is best for baking around 9-12 mini cakes of standard size.
Ingredients:
1/ 4 cup of fresh and raw coconut flour

1/ 4 cup of fine brown rice flour

1 /2 cup of fine gluten-free baking flour

1/ 2 tsp sea salt

Around 2 tsp baking powder

1 cup of hemp milk

1 tbsp fine ginger powder

1/ 4 cup water

1 tbsp dry cannabis flowers (buy CBD online from us)

1 flax egg

2 tbsp melted cannabis-infused coconut oil

2 tbsp black strap molasses

Cannabis-infused cooking oil for greasing the baking tray
How to Prepare a Flax Egg:
3 tbsp water

1 tbsp ground flax seeds
Mix them well and keep them in the refrigerator and take it out when you want to mix them in the mixture. 
Once your recipe checklist is complete, you can start preparing your treat. 
Method:
Make sure to mix all the dry ingredients and let them set aside.

Take a medium-size mixing bowl, and add flax egg, water, molasses, melted cannabis-infused coconut oil, and hemp milk. Mix them gently and smoothly.

Gently add all the mixed dry ingredients into the wet mixture and slowly stir unit they mix properly. Make sure that no bubble will come up. The ideal batter should be sticky and slightly runny.

Proper grease the baking pan or tray with cannabis-infused cooking oil, and put it on low to medium flame.

Once the pan is evenly pre-heated, slow the flame so that molasses won't burn while cooking.

With the help of a scooper, fill the batter evenly into each section of the mini cake baking tray.

Let it cook for around 5 minutes. Make sure to flip each side right after 2 to 3 minutes when the bubble rises. Flip each side gently until both sides are golden brown.

Ready to eat, serve it hot with some toppings as per your choice.
Note:
The quantity of each ingredient is an ideal measurement for preparing cannabis-infused gingerbread mini cakes that are best for 10 to 12 servings.

You can increase the amount of oil or anything you love to enhance, as it depends on your taste bud and flavour preference.

Always make things in fewer amounts, taste them and give some time for your body to react to them. If it works amazingly cool for you, then go for it. 

On our website, you will get high-quality pure weed edibles, CBD gummies, and CBD edibles, so

buy CBD edibles from us

and enhance the baking experience.  
Stay home & get your daily
needs from our shop
Start You'r Daily Shopping with Nest Mart
Best prices & offers
Orders $50 or more
Free delivery
24/7 amazing services
Great daily deal
When you sign up
Wide assortment
Mega Discounts
Easy returns
Within 30 days