How To Tell If A Marijuana Delivery Service is Legal or Not
David and Leah Kaye Weathers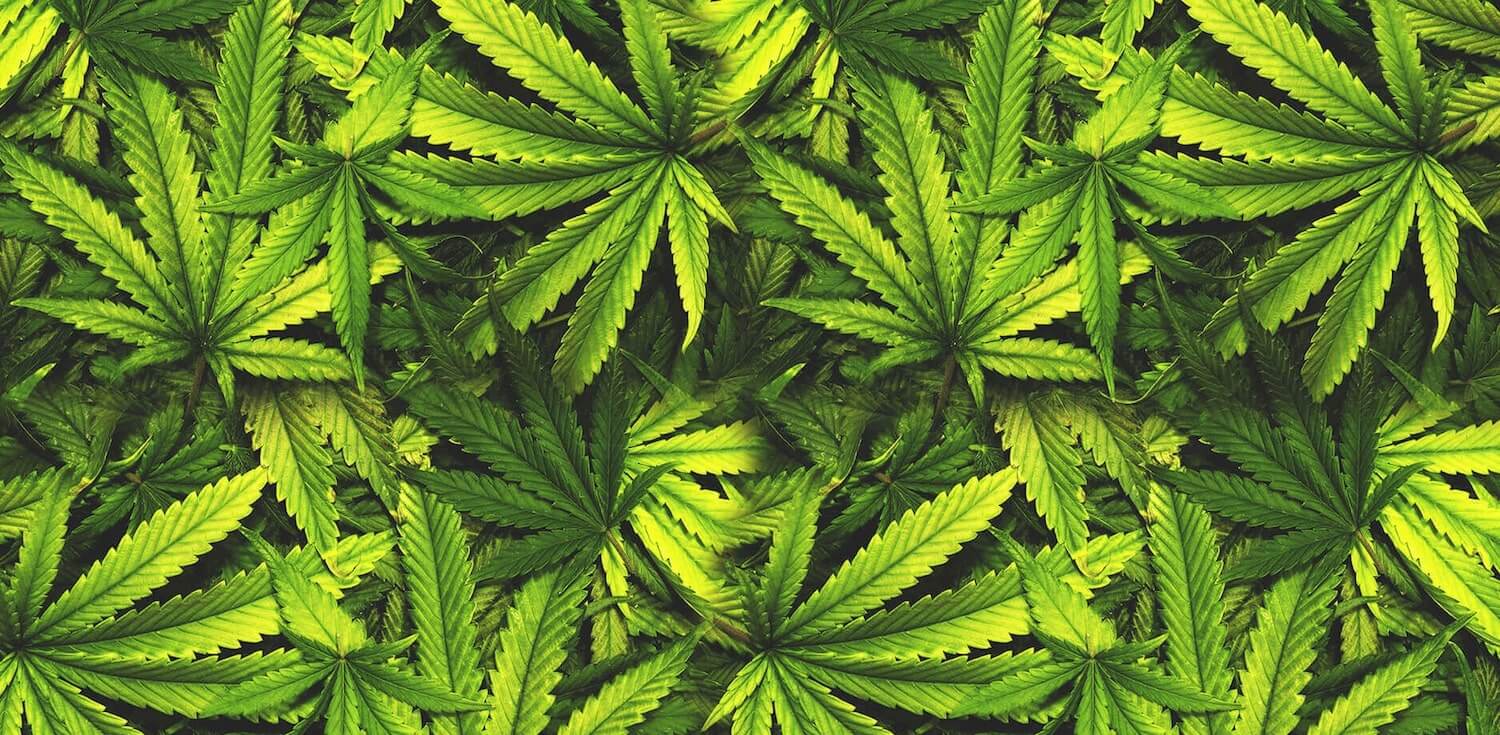 Marijuana delivery is one of the latest innovations in the world of legal cannabis, and if you live in California - or a handful of other legal states - you can now have your dispensary order delivered directly to your door. Marijuana delivery is a dream for most stoners - after all, who wouldn't want to have their stash replenished without ever leaving home? But not all delivery services are created equal, and some are downright illegal. Wondering whether the cannabis delivery service you've been browsing is legal or not? If you're also interested check out budee  weed delivery dc
Here, we've created a simple guide you can use to determine the legitimacy of a marijuana delivery service and are sharing our list of some of the best 100% legal cannabis services available to customers in California. 
Is Cannabis Delivery Legal?
Thanks to proposition 64, adults 21 and over can enjoy cannabis delivery throughout the state of California. Despite being widely considered a haven for pot smokers, not all parts of California have welcomed the legal cannabis industry with equal excitement. 
Certain areas of the state remain opposed to the widespread availability of legal cannabis, and some smaller local governments have even attempted to create 'ban areas' in which no dispensaries are granted licenses. Proposition 64 enables consumers throughout California, even in those 'ban towns' to obtain cannabis via a delivery service, so even those consumers in areas lacking access to dispensaries can enjoy all the benefits of living in a legal state. 
In addition to making life a little easier for stoners, cannabis delivery services are also making cannabis more accessible to people with limited mobility, the elderly, and those without access to reliable transportation. Long story short: Yes! Cannabis delivery is legal in California.
How To Find Cannabis Delivery Near You
It can be confusing to find a legitimate cannabis delivery service near you when you are simply searching on Google. A quick Google search will bring up plenty of results based on your location, but better than simply searching for one that is 'near you' is to choose one that is well-known in the region and relied upon by plenty of your neighbors. 
Finding this information requires some research and narrowing your search. Start by making sure your zip code and location settings are accurate to your area. Then, get specific. If you enter "Cannabis dispensary near me" followed by your state and city, you'll find a page full of results. Some website also act as repositories of information about valid medical cannabis dispensaries.
Coming up, we're going to share what it takes to spot a fake delivery service and share our picks for the best cannabis delivery services in California. Keep reading for our recommendations and tips to keep you safe when ordering cannabis. 
How To Spot An Illegal Delivery Service
When you are looking for a cannabis delivery service, you may come across one that seems a little dubious. Like all industries, there are fakes and copycats in cannabis, which can make it confusing for first-time customers and new consumers looking for reliable companies to give their business to. Fake or illegal cannabis delivery services often operate without a license, utilize un-qualified drivers, sell unregulated non-standard products, or could even be selling stolen or illegally obtained cannabis. 
If something seems off about delivery service, it's best to trust your gut and go elsewhere, even if you have received a recommendation from someone you know. There are some basic tell-tale signs of an illegally operating cannabis delivery service, and once you know how to spot them, you'll be able to confidently choose a trustworthy service. 
Can You Find A License Number? 
All cannabis delivery services operating within California must obtain a motor carrier license from the Bureau of Cannabis Control. To qualify for the license, applicants must provide the Bureau with information regarding the operation of the business, including proof of employee compensation, proof of insurance, and information regarding fulfillment and distribution. 
All cannabis delivery services operating within California must obtain either a storefront retailer (type 10) or non-storefront retailer (type 9) license. For delivery services, they must also have a license to store cannabis goods for delivery. To qualify for the license, applicants must provide the Bureau with information regarding the operation of the business, including proof of employee compensation, proof of insurance, and information regarding fulfillment and distribution.
If the service fulfills all the requirements, they are granted a license number which should be displayed visibly on their website. For consumers, the presence of a license number is a sign that the cannabis delivery service has fulfilled all basic requirements under the law and provides a certain guarantee of both product quality and customer service. 
When choosing a cannabis delivery service, be sure that you can find their license number. A legitimate, legal service will clearly display their license, so double-checking is super easy.
What Brands Do They Carry?
Still not sure whether the service you are browsing is legal or not? Take a look at their products and take note of the brands they carry. Legal, legitimate delivery services will carry brands you've seen in dispensaries, heard of from influencers, or seen being used by your friends. If they also carry brands you don't recognize, a quick Google search will help you to determine whether they are real, or a cheap hoax. 
Beware: legitimate, legal, regulated cannabis products are typically sold in sealed packaging with their ingredients, THC and CBD contents, and any other important manufacturing information. If you spot unsealed cardboard boxes, products with zero information regarding origin or ingredients, or anything else that seems fishy - look elsewhere. Additionally, illegal delivery services typically carry fewer products, so if the options are limited, they may also be fake.  
How To Order Cannabis Delivery
Ordering  budee weed delivery is almost as easy as ordering pizza, and with most services, requires little more effort than creating an account, inputting your address and personal information, and browsing online.
Because customers must be 21 to purchase recreational, 'adult-use' cannabis in California, you will need to include information regarding your age, which may be verified by the delivery driver upon dropoff. If you are 18 and a medical marijuana cardholder, you are able to purchase and input this information and present your ID along with your medical card upon delivery. Remember, cannabis delivery is more like ordering dinner than ordering a package from Amazon. Packages can be left on your porch or doorstep, but you wouldn't want to leave food out to get cold or be snatched up by someone else. Cannabis delivery services require you to be present, show your ID, and sign for your order to receive your delivery, so make sure you have nowhere to be once you place an order. 
Do Delivery Services Accept Cash, Credit, or Both? 
Many dispensaries are cash-only, so don't be surprised if you come across a cannabis delivery service that only accepts cash payments. Some cannabis delivery services require customers to provide payment upon the time of the delivery, so customers will need to be prepared to hand over cash, or a credit card directly to their driver. Other services have begun to incorporate online payments, making it easier for customers to pay ahead and allowing them to reduce contact between drivers and customers. 
In general, the majority of delivery services do not accept credit cards as the credit card processing industry still falls under federal regulation. But be sure to check the specific terms of use of the service you decide to buy from. Many services can accept debit payments through the use of third-party providers, or via ACH direct transfers similar to paying an online bill with your bank account.
Remember, paying in cash is almost always accepted… and may be able to save you money since some services still charge additional convenience fees to help them cover the cost of running credit and debit cards. 
Do Delivery Services Charge Taxes? 
Yes! Like dispensaries, cannabis delivery services charge taxes on all cannabis products. 
The Best Cannabis Delivery Services
Take the mystery out of searching for the perfect marijuana delivery service and try one of our favorite options! Here are four of the absolute best cannabis delivery services in California: 
Budee carries hundreds of products from dozens of respected cannabis brands, meaning they have something for everyone. Customers can enjoy super-fast 90-minute express delivery of more than 300 products—or you can schedule for the next day if you prefer to plan ahead. Budee also has the widest delivery range in California, so if you don't have a dispensary nearby you can get your bud delivered right to your door. When your Budee driver arrives, they'll check your ID, verify the payment, and leave you with your stash of goodies. 
Looking for great deals on weed? Ganjarunner has tons of products at low-low prices and features frequent flash-sales on products you'll love. Ganjarunner is a buy-more-pay-less type of service—so if you want bang for your buck without sacrificing quality, you'll love what this service has to offer. Order cannabis Ganjarunner delivery for same-day or next-day drop-off, and be prepared to show your ID and verify your payment once your diver arrives. 
Greenrush picks up products from local dispensaries and delivers them to customers with a focus on the Bay Area and Northern California regions. When you order from Greenrush, your payment options will be determined by which payment methods are accepted by the dispensary you choose, so be sure you have the right method of payment before placing your order. Although Greenrush accepts all forms of payment, credit and debit cards are charged a fee, so using cash can save you money. 
Blaze Delivery is one of the hottest delivery services focused on the Southern California and Los Angeles regions. Blaze features everything you'd expect from a good cannabis delivery service plus extra accessories, gifts, and add-ons to keep your weed-routine from getting dry. Depending on your location, they accept cash, credit cards, and online payments, but you'll still have to verify your ID and payment in person upon arrival. 
Stay home & get your daily
needs from our shop
Start You'r Daily Shopping with Nest Mart
Best prices & offers
Orders $50 or more
Free delivery
24/7 amazing services
Great daily deal
When you sign up
Wide assortment
Mega Discounts
Easy returns
Within 30 days