Medical Marijuana: How to Get It in Pennsylvania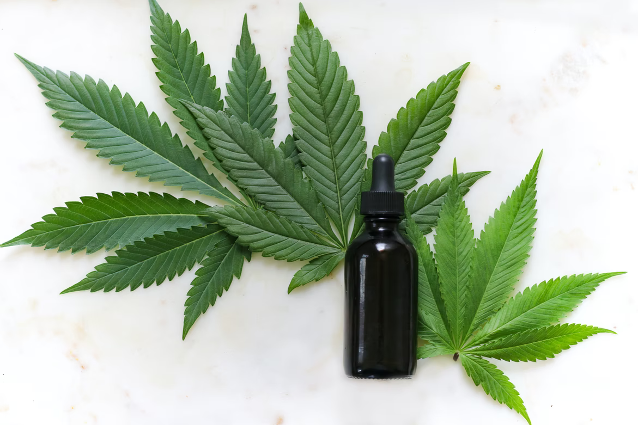 In 2016, the Pennsylvania General Assembly legalized the use, sale, and possession of medical marijuana. On February 15, 2018, dispensaries throughout the Commonwealth began selling medical marijuana to patients with serious medical conditions. Since then, more doctors can certify patients. The number of growers, processors, and dispensaries is increasing. But it's not as simple as asking your doctor if it's right for you and picking up a prescription on the way home. Here is an article that talks about how to get medical marijuana in Pennsylvania, as well as some other information on medical marijuana and its effect. 
Medicinal Marijuana - What It Is
The term medical marijuana, or medical cannabis, refers to derivatives of the marijuana plant that are used to treat symptoms caused by certain medical conditions. Delta-9-tetrahydrocannabinol (THC) and cannabidiol (CBD) are the most commonly used chemicals in medicine.
How It Differs from Other Marijuana Products 
People often use the words "cannabis" and "marijuana" interchangeably, but they don't mean the same thing. The marijuana plant contains nearly 100 different chemicals called cannabinoids (CDB). These chemicals have different effects on the body. CBD is the main component of medical marijuana. Recreational marijuana tends to have higher tetrahydrocannabinol (THC) concentration. The main psychoactive component in marijuana is THC.
Most of the time reasons for medical use can be precisely the same as regular marijuana. When it comes to medical marijuana in Pennsylvania, you may wish to speak to a doctor or nurse practitioner so they can prescribe the right dosage and strain for you and prescribe your Pennsylvania medical marijuana card. Currently, medical marijuana is classified as a Schedule I drug, the same as most illegal drugs, but its classification may be changed depending on research and laws in the future.
Forms for Consumption
Currently, Pennsylvania law permits the consumption of six types of medical marijuana. Various forms of treatment provide patients with specific benefits suitable for treating specific conditions.
Pills: These contain oil and are swallowed and digested. They are also called capsules.
Extracts: Concentrated forms of marijuana that are vaporized or inhaled.
Liquids/tinctures: Typically taken by placing under the tongue.
Patches: Applied to the areas of the body where cannabinoids can easily enter the bloodstream.
Topicals: Comes in the forms of gel, cream, or ointment that is applied to the skin.
Flower: Consumed by vaporization.
The quickest effects occur with inhalation of the vapor. The slowest occurs with the pill form. It's important to know the sort of medication you're taking to get the best results and minimize negative effects.
Benefits of Medical Marijuana
Cannabinoids (the active chemicals in medical marijuana) mimic body chemicals involved in appetite, memory, movement, and pain. Limited research suggests cannabinoids may:
Reduce anxiety
Reduce inflammation and relieve pain
Control nausea and vomiting caused by chemotherapy for cancer
Slow the growth of tumors and kill cancer cells
Relax muscles in people with MS
Improve weight gain in cancer and AIDS patients by stimulating appetite
Certain rare forms of epilepsy, nausea, and vomiting associated with cancer chemotherapy, as well as loss of appetite and weight loss associated with HIV/AIDS, may be treated with medications containing cannabinoids. In addition, some evidence supports the benefits of cannabis or cannabinoids for chronic pain and symptoms of multiple sclerosis. However, cannabis isn't helpful for glaucoma. The use of cannabis or cannabinoids for other conditions is still in its infancy.

                                     https://pixabay.com/vectors/addict-addiction-approved-cannabis-1055948/
Who Can Get It in Pennsylvania?
According to Pennsylvania's Marijuana Law, residents and caregivers of patients with specific conditions can obtain medical cannabis from dispensaries in the state. Medical marijuana participants must have one of the following conditions to qualify for the program:
Amyotrophic lateral sclerosis
Anxiety disorders
Autism
Crohn's disease
Cancer, including remission therapy
Inflammatory bowel disease
Damage to the central nervous system (brain-spinal cord) accompanied by objective neurological signs of intractable spasticity, and other associated neuropathies
Dyskinetic and spastic movement disorders
Glaucoma
Epilepsy
Huntington's disease
HIV/AIDS
Multiple sclerosis
Intractable seizures
Neuropathies
Neurodegenerative diseases
Opioid use disorder for which conventional therapeutic interventions are contraindicated or ineffective, or for which adjunctive therapies are indicated in conjunction with primary therapeutic interventions
Parkinson's disease
severe chronic and intractable pain that originates from neuropathic causes
Terminal illness
Post-traumatic stress disorder
Sickle cell anemia
Tourette syndrome
Children and Caregivers
A minor with a serious medical condition can get medical marijuana in Pennsylvania if they are accompanied by an adult who will act as their caregiver or designated provider and is also listed in the state's medical-marijuana database. A patient can choose one of these options as a caregiver:
Parents
Legal guardians
Providers other than the family
A patient may designate up to two caregivers to assist them in obtaining medical marijuana. A caregiver can, however, provide care for up to five patients at once. To do so, they must be registered with PADOH. He or she must:
Be 21 or older
Be a resident of Pennsylvania
Have a valid Pennsylvania driver's license or state-issued ID card (with current address)
Pass a criminal background check
Not have a conviction related to the sale or possession of drugs, narcotics, or controlled substances in the last five years
Get an ID card to pick up medical marijuana at a dispensary in Pennsylvania
Getting Medical Marijuana in PA 
Pennsylvania's medical marijuana program offers patients with specific medical conditions access to medical marijuana. The process involves four basic steps:
You can register for the program through the Medical Marijuana Registry.
A registered physician in the Medical Marijuana Program will examine you in person to confirm that you suffer from one of the 21 qualifying medical conditions. Your physician will issue you a certification once your request is approved by a registered physician.
Pay a fee for the medical marijuana ID card.
Obtain medical marijuana at an approved dispensary that has been issued a permit from the PADOH. 
Due to COVID-19, Pennsylvania's medical marijuana program underwent some changes through the PA House Bill 1024. The bill simplified the process of obtaining a Pennsylvania medical marijuana (MMJ) card. It is now allowing registered physicians to certify new patients and recertify existing ones by doing a remote consultation over video conferencing or with a phone call. The law also made other changes including what conditions qualify and how dispensaries can operate. It also allows patients with medical marijuana cards to get up to three months' worth of cannabis, rather than a one-month supply. That said, there are still plenty of cannabis card benefits for PA residents. These include telemedicine consultations, access to a large resource library, discounts for veterans, and more.
Approval of the Food and Drug Administration (FDA)
The FDA is yet to approve the use of cannabis for medical purposes. It is also important to keep in mind that medical marijuana is not monitored like FDA-approved medicines. You don't know its potential to cause cancer, its purity, its potency, or its side effects when you use it. Nevertheless, the FDA has approved several drugs that contain individual cannabinoids.
Among the people who shouldn't use medical marijuana are:
Patients with heart disease
Women who are pregnant
People who have a history of psychosis
Side Effects of Medical Marijuana
More study is needed to answer questions related to the safety of medical marijuana. Some possible side effects of medical marijuana include:
Drowsiness
Increased heart rate
Dizziness
Impaired concentration
Short-term memory loss
Slower reaction times
Increased risk of heart attack and stroke
Increased appetite
Potential for addiction
Hallucinations or mental illness
Withdrawal symptoms
The side effects of cannabis depend on the strain, dosage, consumption method, and individual. Frequently heavy use at a young age is associated with long-term side effects. In addition, marijuana may interact negatively with other medications, such as blood-thinning medicine, so it is important to discuss your medication regimen with your doctor before consuming marijuana. Marijuana can also increase the depressant effect of alcohol.
Things to Remember
Certain situations may arise due to the side effects of medical marijuana. These situations may have an impact on your life. As an example, driving should be avoided after using medical marijuana. While marijuana-related impairment has been demonstrated in some studies, the findings are inconclusive. A minor's life may be impacted by federal laws over state laws (e.g. Drug-Free School Act). A positive dope test as a result of taking medical marijuana may result in discrimination at getting a job.
Final Words…
Patients with chronic illnesses are frequently frustrated by the medical field because there are few treatment options that can meet their needs over time. Many of them use medical marijuana, or they may wonder whether it will alleviate their pain ailments. The right dose of medical marijuana has provided relief to many people, but these products are not always readily available. Due to legal restrictions, medical marijuana products are difficult to obtain in many states. This article has shown that if you live in Pennsylvania, the process is relatively straightforward. 
Stay home & get your daily
needs from our shop
Start You'r Daily Shopping with Nest Mart
Best prices & offers
Orders $50 or more
Free delivery
24/7 amazing services
Great daily deal
When you sign up
Wide assortment
Mega Discounts
Easy returns
Within 30 days