With So Many Options Out There, How To Choose The Right Vape?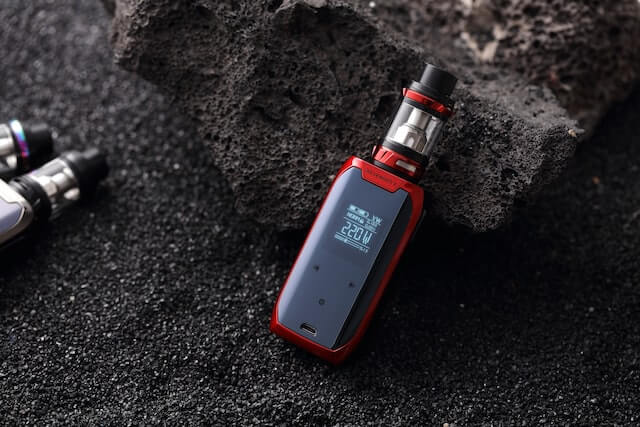 A vape is an e-cigarette or electronic device that uses power to heat liquid and vaporize it for inhalation. Many people use vapes as an alternative to smoking cigarettes. However, there are so many options out there, so there are different things you should know in order to get the best device. In this article, we have compiled the tips you can consider when choosing the right vape for yourself.
Price
When looking for a vape, you must have a realistic budget, so you can get something that suits your needs. There are both affordable and expensive vapes available on the market which means you must look for something with features that can improve your experience. For instance, disposable vapes have lower prices, but they only last a few days. Therefore, consider the pros and cons of buying different types of vapes when making the decision.   
Type of Vaping Device
Choosing the best device can feel overwhelming when you have never used a vape. The good news is that getting started vaping is easy, especially when you know the types of vapes available. Most vapes fit into specific categories including disposables, starter kits, pod systems, and vape mods/kits. There are certain types of devices that are perfect for beginners. 
Individuals' flavor preferences can be quite diverse, so you must do your homework first to get the best product that suits your needs. The flavor depends on the liquid you want to use. Some vapes are pre-filled, so you have many choices to consider. You can also use customer reviews to make an informed decision. This will help you gain insight into what other people have to say about a particular product.   
Performance and Maintenance
All vape devices work with coils, and they are designed in different ways. A coil is responsible for heating the liquid and vapourising it to produce the vapor you will inhale. Each tank is built to use a different coil. You should know that there are no universal coils, so get a vape that is easy to maintain. 
Some vapes come with low resistance coils while others have high resistance coils. If you want to get the best experience, you must consider a vape with a high resistance coil like 1.2 ohms for a liquid containing powerful nicotine. A low resistance coil like 0.2 ohms is ideal for freebase liquid. However, high resistance coils use more power which can affect battery life. 
Big Clouds
If you love big clouds, you should consider a mod vape with a sub-ohm coil designed to give you the best experience. Coil resistance and airflow are the major factors that can affect your vaping experience. For instance, mod vapes consist of powerful coils and batteries that can help produce larger clouds. However, mode vapes are more expensive than other types because of these additional features. 
Consider Flavor
Choose a flavor that aligns with your preferences. This can be challenging since there are numerous flavors available on the market. You can ask for recommendations from experienced vape users. However, you should feel free to experiment with different flavors. Some of the flavors you can try to include candy, fruit, tobacco, and menthol. 
Ease of Use
If you are new to vaping, you should choose a vape that is easy to use. Disposable and compact vapes are two of the easiest devices on the market that you can use if you're a beginner. Vapes with portable batteries are also easy to use, and they have fewer functions. Smaller devices are easy to carry, and you can move around with them. All you need to do is carry extra necessities like external batteries, a bottle of e-liquid, and a charging cable, 
Battery Life
When you choose a portable vape, you need to consider its battery life and how accessible replacement batteries are. You should also check if the vape comes with rechargeable batteries. If your batter runs out of power, you may not enjoy your vaping experience, especially if you're not home. It is essential to check the time it will take to recharge your device. 
A vape is an electronic device you can use to replace cigarettes. If you want to quit smoking, you can consider this option. However, there are several devices available, so you must look for something that will suit your needs. By following these tips, you can make an informed decision.
Stay home & get your daily
needs from our shop
Start You'r Daily Shopping with Nest Mart
Best prices & offers
Orders $50 or more
Free delivery
24/7 amazing services
Great daily deal
When you sign up
Wide assortment
Mega Discounts
Easy returns
Within 30 days