Are there different types of CBD edibles?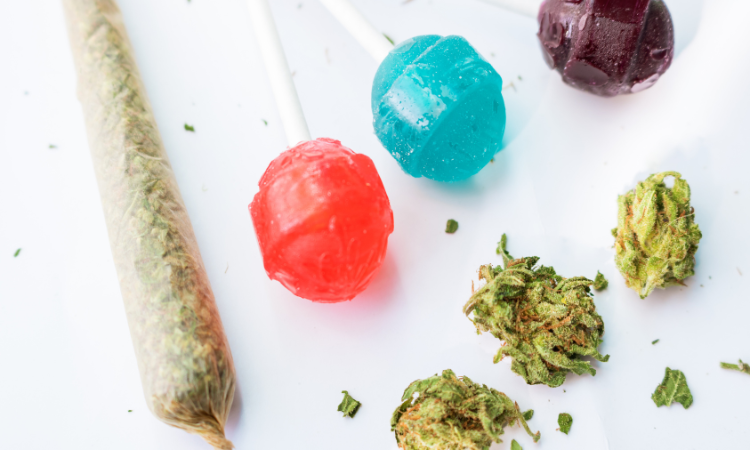 The crazy world of CBD edibles is vast- and expanding with time. There are many yummy brownies, gummies, mints, hard candies, capsules, drinks, soluble tablets, and more. 
These choices can be adventurous, and fun. However, edibles may just be the best choice since their delicious flavor lasts much longer than when you smoke cannabis.
You won't be able to stop eating these delectable CBD sweets after you've tried them.
Edibles have some amazing health benefits as well. They help resolve sleeping disorders, relieve pain, and much more. Research shows that cannabis helps slow down chronic pain and reduce sleeping disorders. 
Here you can unfold some facts about CBD edibles and their various types.
What are CBD Edibles?
In simple words, edibles are chewable eating products infused with fresh cannabinoids.
These ingestible edibles contain CBC, THC, or both. According to food research, CBD does not have any psychoactive effects, but when you infuse it with THC, it will make a versatile flavor with maximum health benefits. Infusing them all together will enhance their flavor and advantages.
CBD edibles, on the other hand, come in a variety of forms:
Baked goods.

Chews and gummies.

Hard candy & mints.

Chocolates.

Drinks and beverages.
Baked Goods
You might have heard about marijuana brownies. These yummy baking sweets are prepared with fresh edible cannabis and can be found in sweet treats like muffins, cupcakes, cookies, and other baking products.
Chews & CBD Gummies
Like the other candies, chewy juicy cannabis-infused gummies are available in various tastes, colours, and shapes. The taste ranges from sweet to sour and a blend of sweet-sour. Chews and gummies can be created in any fruit or floral flavor, such as strawberry or white wine. Each edible gummy has a varied dose; select the one that suits you best.
Hard Candy & Mints
Hard candies and mint edibles are just prepared like any other usual candy. However, these are not adequately infused with THC distillate. These are prepared with juicy materials that give extreme taste in every chew and lick. However, you can prepare mints and hard candies in any flavor, colour, and shape you would like to enjoy.
Chocolates
There are several chocolate options for every chocolate lover out there. It can be dark chocolate, white, or mint. The market is full of the yummiest flavors depending on your taste and flavor. Chocolate edibles provide chocolate lovers a terrific opportunity to enhance the flavor with cannabis and other delectable ingredients.
Drinks and beverages
CBD mixed drinks and beverages are smoothly increasing like a fire. The popularity of cannabis consumers among people. There is a huge range of juices, drinks and a lot more. During this experimental period, you can combine a few ingredients to create your own taste and flavor. You can mix different items to produce a unique soda beverage or other mouth-watering drink. 
Final Thoughts 
Cannabis-infused treats win the prize for the best CBD edibles. Whatever edible you pick, you must be informed of the cannabis content, its advantages, effects, and facts about it.
These should only be ingested for a limited period. When you buy from us, you will get a new flavor and type every next day. Explore the world and enjoy the unique taste of
CBD edibles
from us! We never compromise on quality.
News
Stay home & get your daily
needs from our shop
Start You'r Daily Shopping with Nest Mart
Best prices & offers
Orders $50 or more
Free delivery
24/7 amazing services
Great daily deal
When you sign up
Wide assortment
Mega Discounts
Easy returns
Within 30 days