Cancer Institute Admits Marijuana's Power to Kill Cancer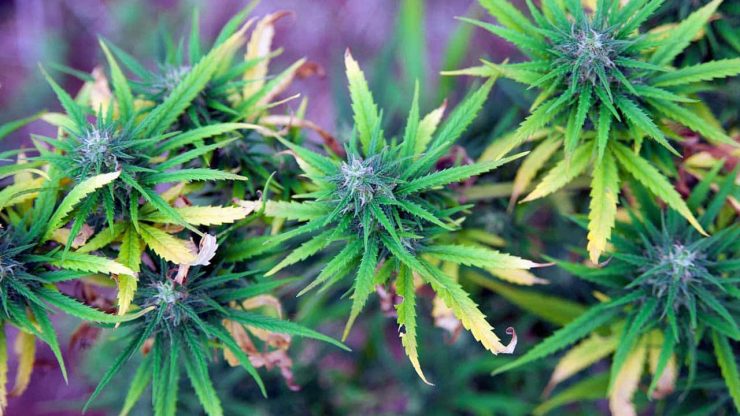 For years and years, marijuana has been disregarded due to the enormous stigma attached to it. This valuable plant's potential for cancer treatment went unknown until further research was conducted, proving just how valuable a medication this can be for the horrible disease of cancer. But, all that's changed now that the National Cancer Institute has admitted to the fact that marijuana kills cancer cells without killing other cells.
The facts
In August 2015, the National Cancer Institute (NCI) released a report indicating the power marijuana has to kill cancer cells without damaging the non-cancerous cells around it. Marijuana has been used for medicinal purposes for over 3000 years, the potential benefits have been largely unknown to the modern world because of the lack of studies conducted due to the stigma surrounding the miracle drug.
THIS BEAUTIFUL SHOT COURTESY OF @STONERDEXPLORER
The following benefits of medicinal marijuana can be of use to those dealing with cancer beyond just its anti-cancer and anti-tumor properties:
Anti-nausea
Pain relief
Appetite stimulation
Improved sleep
How marijuana kills cancer
Marijuana is made up of several chemical components found in marijuana known as cannabinoids. These cannabinoids react with specific receptors found throughout the body in order to produce pharmacologic effects within the immune system and central nervous system. 
THIS BEAUTIFUL NUG COULD STOP THE PROGRESSION OF CANCER. PHOTO BY @SEAN_SPIRITS
THC is the primary psychoactive ingredient found in marijuana, but there are other cannabinoids that help to offer other medicinal benefits, especially when working alongside THC. Those cannabinoids include but are not limited to the following:
Cannabinol (CBN)
Cannabidiol (CBD)
Cannabichromene (CBC)
Cannabigerol (CBG)
Tetrahydrocannabivarin (THCv)
Delta-8-THC
The research
During a two-year study, mice and rats were given various doses of THC by a feeding tube and other tests were conducted on a variety of cancerous cells. They found that cannabinoids may reduce tumor growth by causing cell death, blocking the development of blood vessels necessary for tumor growth, and blocking cell growth. They also found that cannabinoids could protect against inflammation within the colon and potentially could reduce colon cancer risk, as well as treat it. A lab study involving THC in liver cancer cells found that THC damaged or killed the cancer cells present. That same study also proved that marijuana had anti-tumor properties. CBD was also found to improve the efficacy of chemotherapy.
THIS LITTLE LIFE-SAVING NUG WAS PHOTOGRAPHED BY @MARTINSWORLDX
A study on men's health proved that cannabis can potentially kill cancer cells when an analysis of 84,170 participants examined the association between the occurrence of bladder cancer and marijuana use. Over 16 years, they found 89 cannabis users had developed bladder cancer compared with 190 of the men who did not report cannabis use that had developed bladder cancer. After dividing the study by age, ethnicity, and body mass index, cannabis use was found to be associated with a 45% reduction in bladder cancer.

PHOTO BY @DANK.AFRICA
Many studies have shown the potential of cannabis being able to kill cancer cells without causing harm to normal cells. Unfortunately, very little of those studies were conducted on humans, making it too soon to say if the anti-cancer properties are as effective in humans as they are in rats and mice. The best news is that the research is being done and the topic is gaining interest among researchers, scientists, and medical professionals.
WRITTEN BY: MEGAN MEDEIROS | COVER PHOTO BY: THE MIND UNLEASHED
MEGAN MEDEIROS IS A FREELANCE WRITER AND EDITOR IN HARRISONBURG, VA. SHE'S THE OWNER AND OPERATOR OF MEDEIROS WRITING, PROVIDING FREELANCE WRITING, EDITING, AND SOCIAL MEDIA MANAGEMENT SERVICES. SHE'S BEEN WORKING AS A CANNABIS WRITER FOR THE PAST TWO YEARS, MOSTLY FOLLOWING THE LEGAL CLIMATE OF MARIJUANA, ESPECIALLY IN AREAS LIKE CALIFORNIA, COLORADO, OREGON, CANADA, AND OTHER LEGAL AREAS. SHE HAS A BACHELOR'S DEGREE IN ENGLISH AND IS CURRENTLY WORKING ON A MASTER'S IN ENGLISH AT JMU.
Stay home & get your daily
needs from our shop
Start You'r Daily Shopping with Nest Mart
Best prices & offers
Orders $50 or more
Free delivery
24/7 amazing services
Great daily deal
When you sign up
Wide assortment
Mega Discounts
Easy returns
Within 30 days