Cannabis & MS: Why Is It Effective?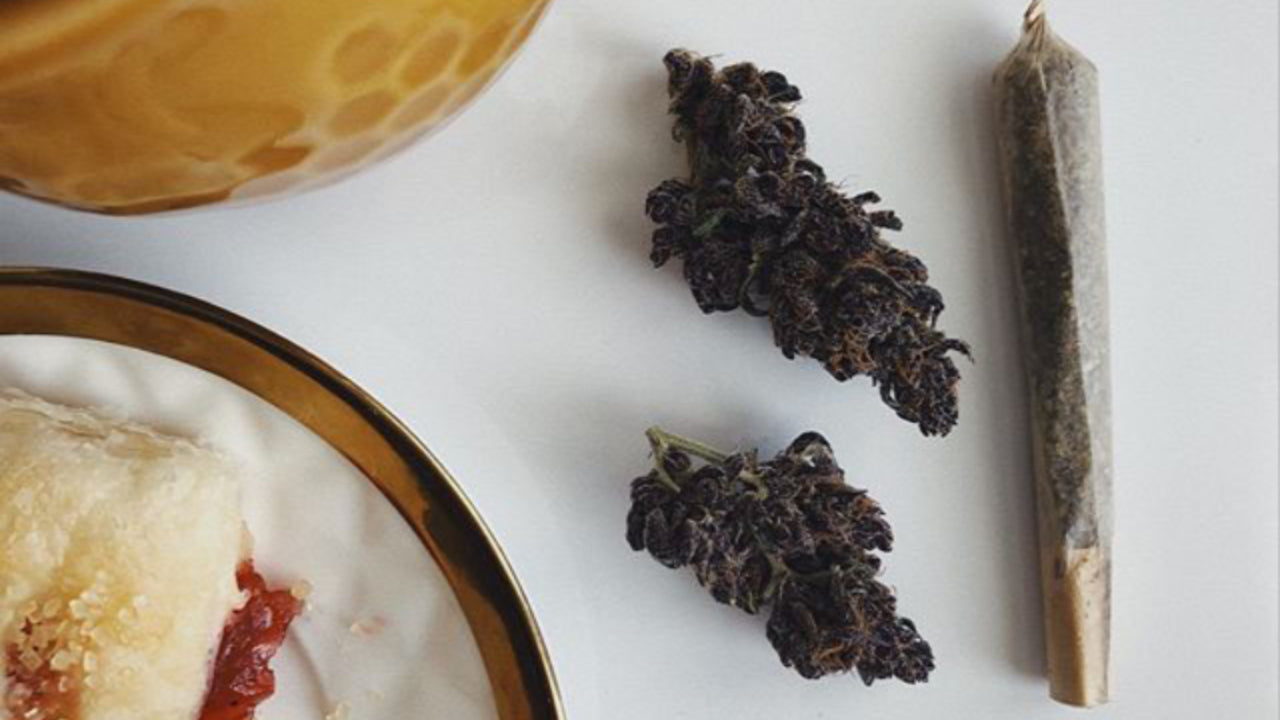 More and more research is being done daily on the many medical benefits cannabis has that we've yet to discover. One of the recent discoveries is the highly-effective treatment for MS that cannabis provides. Patients suffering from MS all over the world have found relief from the following symptoms of the disease: pain, muscle spasms, pain, paralysis, and gastrointestinal distress thanks to the natural miracle drug, cannabis.
What is Multiple Sclerosis? (MS)
Multiple sclerosis is a neurodegenerative autoimmune disease that affects the spinal cord, optic nerve, and the brain. When someone has MS, their immune system thinks neurons are harmful, triggering an immune system attack on the neurons. This damage leads to a build-up of scar tissue. This damage keeps the neurons from working correctly and sending the basic signals they need to other areas in the body. 
People with MS struggle with horrible pain, muscle stiffness, and a whole slew of other conditions. This powerful image is from @mssociety
Those living with MS deal with extreme pain daily. As the disease progresses, patients lose the ability to move their muscles and limbs. Other bodily functions can also be affected like vision. MS can cause painful muscle spasms to occur uncontrollably. Millions of people are affected by this condition for which there is no cure. There are many treatments available for MS, designed to slow the progression of the disease, speed up recovery from attacks, and manage symptoms. Cannabis offers a promising, effective natural alternative to harsh medications.
How Does Cannabis Help Treat MS?
MS is one of the primary conditions treated with medicinal marijuana worldwide. Here are some of the ways in which cannabis can effectively treat MS:
1) It Offers Brain Protection
Inflammation is the biggest villain of MS. When the immune cells activate, they release pro-inflammatory proteins which causes rampant brain inflammation. This results in further destruction of neurons and symptoms that progressively worsen. 
Many of the cannabinoids found in cannabis are potent anti-inflammatories. These cannabinoids deactivate the immune system, stopping the attack on your central nervous system.
Cannabinoids also promote neurogenesis in adults, which is the creation of new brain cells. They also contain neuroprotective properties, meaning the herb helps fight oxidative stress which protects your tissues, cells, and DNA from damage. All of this makes marijuana quite the brain booster.
2) It Soothes Pain
Cannabis is one of the most effective all-natural, herbal treatments for chronic pain. The cannabinoids found in cannabis, like THC and CBD, are potent analgesics that engage pain receptors in the body. Cannabis is also a great anti-inflammatory which also helps.
3) Decreased Muscle Stiffness and Spasms
The neuroprotective qualities of cannabis are helpful in treating MS by decreasing muscle stiffness and stopping muscle spasms. Spasticity is a problem for about 20% of MS patients. The loss of muscular control (spasticity) is caused by the nerve cells responsible for movement being damaged, which is caused by inflammation.
Decreased spasticity means you can get back to living your best life; the life you want! Photo by @javierdelatorre
THC and CBD, the two leading cannabinoids found in marijuana, are known to reduce inflammation in these areas. This leads researchers to believe that marijuana not only reduces the symptoms of MS, like pain and spasticity but also help to minimize damage caused by the disease.
4) Improved Digestion
MS patients frequently have to contend with gastrointestinal problems among their other many symptoms. The cannabinoids in marijuana engage with the immune cells in your gut, reducing inflammation in the bowels.
Everyone knows marijuana stimulates the appetite. This kicks the metabolism into high gear and gets everything in the gut functioning properly. Thanks to their ability to bind to specific receptors, cannabinoids can do the following:
Relax muscles
Reduce inflammation
Quell nausea and vomiting
Relieve diarrhea
 5) It Offers Eye Protection
It's not uncommon for MS to affect the vision of those who battle it. It can cause blurry vision, uncontrolled eye movements, and even temporary blindness. This is because the disease can cause the optic nerve to become inflamed, limiting your ability to see until the swelling reduces, sometimes to the point of blindness.
This gorgeous bud covered in trikes is from @crystallini_vitae
Just like in every other part of the body, marijuana can help reduce inflammation in the optic nerve, relieving the symptoms. This is also how marijuana effectively treats glaucoma.
Final Thoughts
The cannabinoids in cannabis affect us because our bodies have cannabinoid receptors. The system of cannabinoid receptors in the body is known as the endocannabinoid system. Research suggests that this system is out of whack in those with MS.
Studies found that endocannabinoids are responsible for the spasticity MS inflicts. When the cannabinoids in marijuana connect with the endocannabinoid system, they're able to slow the autoimmune reaction, stopping the inflammation, improving muscular control, and eliminating the bodily side effects of the disease.
WRITTEN BY: MEGAN MEDEIROS | COVER PHOTO BY: @lifteddladies
MEGAN MEDEIROS IS A FREELANCE WRITER AND EDITOR IN HARRISONBURG, VA. SHE'S THE OWNER AND OPERATOR OF MEDEIROS WRITING, PROVIDING FREELANCE WRITING, EDITING, AND SOCIAL MEDIA MANAGEMENT SERVICES. SHE'S BEEN WORKING AS A CANNABIS WRITER FOR THE PAST TWO YEARS, MOSTLY FOLLOWING THE LEGAL CLIMATE OF MARIJUANA, ESPECIALLY IN AREAS LIKE CALIFORNIA, COLORADO, OREGON, CANADA, AND OTHER LEGAL AREAS. SHE HAS A BACHELOR'S DEGREE IN ENGLISH AND IS CURRENTLY WORKING ON A MASTER'S IN ENGLISH AT JMU.
News
Stay home & get your daily
needs from our shop
Start You'r Daily Shopping with Nest Mart
Best prices & offers
Orders $50 or more
Free delivery
24/7 amazing services
Great daily deal
When you sign up
Wide assortment
Mega Discounts
Easy returns
Within 30 days