CBD Skin-care, solution for a Wonderful Look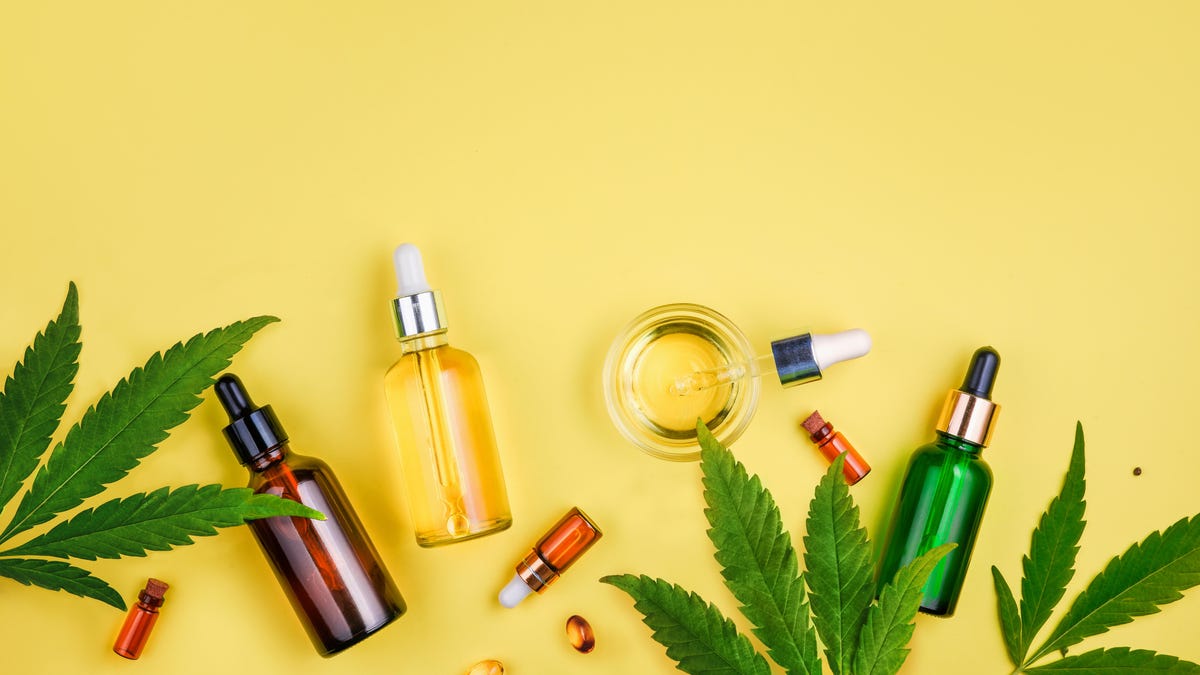 Occasionally, everyone's daily skincare regimen needs some little boost. You may try scrubbing your face till it is raw. You can experiment with lotion, tincture, oil, and ointment, which will make your skin even more oily than when you started. But you must use CBD for skincare if you truly want to take your skincare to the next level. That's right: CBD oil isn't only for sprinkling in your morning coffee or favourite smoothies. Furthermore, using CBD in your skincare routine just makes sense because natural skincare is almost usually the best option.
CBD's Potential Benefits for Skincare
The inflammation, pain, and redness caused by inflammatory acne may be lessened with CBD. As was already mentioned, CBD supports the regulation of oil-producing enzymes, which reduces excessive sebum. CBD's capacity to regulate oil production may help lessen breakout annoyance and breakout frequency in general. Because CBD can reduce edoema, it could be able to relieve rosacea flare-ups. By minimising the impacts of free radicals, it might defend the skin against degeneration.
Shamban claims that CBD is effective in treating eczema-related irritation and inflammation as well as chronic skin conditions including psoriasis and rashes. CBD may function as an antioxidant to lessen the effects of hormones and other molecules the body emits under stressful conditions (such as kinase and nitric oxide).
CBD Oil to Improve Skin Health
According to research, CBD Skincare oil may be helpful for a variety of skin disorders. These may consist of:
Acne
The most prevalent skin problem in people is acne. Numerous substances in CBD have anti-inflammatory, antibacterial, and oil-reducing characteristics that may assist with acne. According to the study, CBD can stop sebocytes from producing excessive amounts of sebum.
The cannabis plant may have antibacterial and antifungal qualities, according to a reliable source. This may aid in preventing acne brought on by skin infections. According to a 2019 study, CBD could also be helpful for reducing the look of acne scars.
Itching and Dryness
According to 2019 research, CBD may be beneficial in relieving certain typical signs and symptoms of skin diseases, such as dryness and itching. The capability to reduce inflammation. CBD may be especially helpful for lowering eczema, dermatitis, and psoriasis triggers. CBD oil may be helpful for persons with delicate skin since it helps calm the skin and lessen the appearance of irritation.
CBD Topical Salve for Skin
After a challenging day, CBD Topical Salve saves you with its rejuvenating flowery vigour. Our relaxing CBD topical salve is made to penetrate quickly into the skin and provide the most amount of CBD health benefits. There are several methods to take advantage of CBD's advantages. One of them is a CBD salve.
If you're looking for a solution to get rid of dry, flaky skin, try a CBD topical ointment. The CBD salve hydrates your skin. Eczema and psoriasis are two of the most common skin conditions. We are appreciative of CBD salve! It can get rid of the eczema-related stiffness, itching, and redness.
CBD Pain Relief Cream for Skin
In accordance with the American Academy of Dermatology Association (AAD), the anti-inflammatory properties of CBD may aid in the treatment of eczema, soriasis, and acne. A study from 2020 found that CBD oil can significantly lessen the symptoms of peripheral neuropathy, a disorder caused by nerve loss and characterised by pain, tingling, and weakness in the hands and feet.
People looking for a CBD skin lotion should, along with other things, consider the following factors. Additionally, vitamin E, coconut oil, shea butter, beeswax, sunflower seed oil, and shea butter are frequently included in CBD balm products.
CBD Lotion for Skin
With its ability to replenish your skin's moisture barrier and soothe roughness, CBD-infused super moisturising body lotion is perfect for all skin types, especially those with fragile and dry skin. Additionally, organic ingredients like coconut oil, squalane, and algae (astaxanthin) help moisturise dry skin patches all over the body, including the elbows and hands.
While this will benefit your skin all year long, the winter, when skin is most susceptible to harm from low humidity, is when it is most beneficial. The body and face have relaxed your dry skin issues may all be resolved with lotion, which is packed with vitamins and plant-based components. You may apply the lotion anywhere that your skin might benefit from an extra moisture boost.
It deeply moisturises to replenish skin's moisture all day. Because of the health benefits of ingredients like CBD, algae, and horsetail extract, this product is an excellent companion for anybody who struggles with dry or severely sensitive skin. The CBD Hand Lotion aids in rehydrating your hands and protects them from external irritants including abrasive soaps, climatic fluctuations, and injury from using your hands for work. Together, aloe vera, shea butter, and cannabidiol (CBD) prevent too dry skin.
Different Ways to use CBD-based Skin-care Products
It is crucial to adhere to the usage guidelines on the label and package of any CBD product to find out how frequently, how much, and how to apply it. Direct use of CBD oil and cosmetics containing CBD oil is possible. People who wish to consume CBD oil orally can slip a few drops beneath their tongue and keep the oil there for up to a minute before swallowing.
The recommended dosage will change based on a person's weight and the strength of the CBD oil. CBD newcomers should start with the smallest dosage possible. They can progressively raise the amount once they are aware of how their body responds to CBD.
Conclusion
The inflammation, pain, and redness that are caused by numerous things on the skin may all be significantly reduced with the use of CBD skin care products. Among the greatest products are CBD skin care topical salve, CBD skin care pain relief cream, and CBD skin care lotion.
News
Stay home & get your daily
needs from our shop
Start You'r Daily Shopping with Nest Mart
Best prices & offers
Orders $50 or more
Free delivery
24/7 amazing services
Great daily deal
When you sign up
Wide assortment
Mega Discounts
Easy returns
Within 30 days