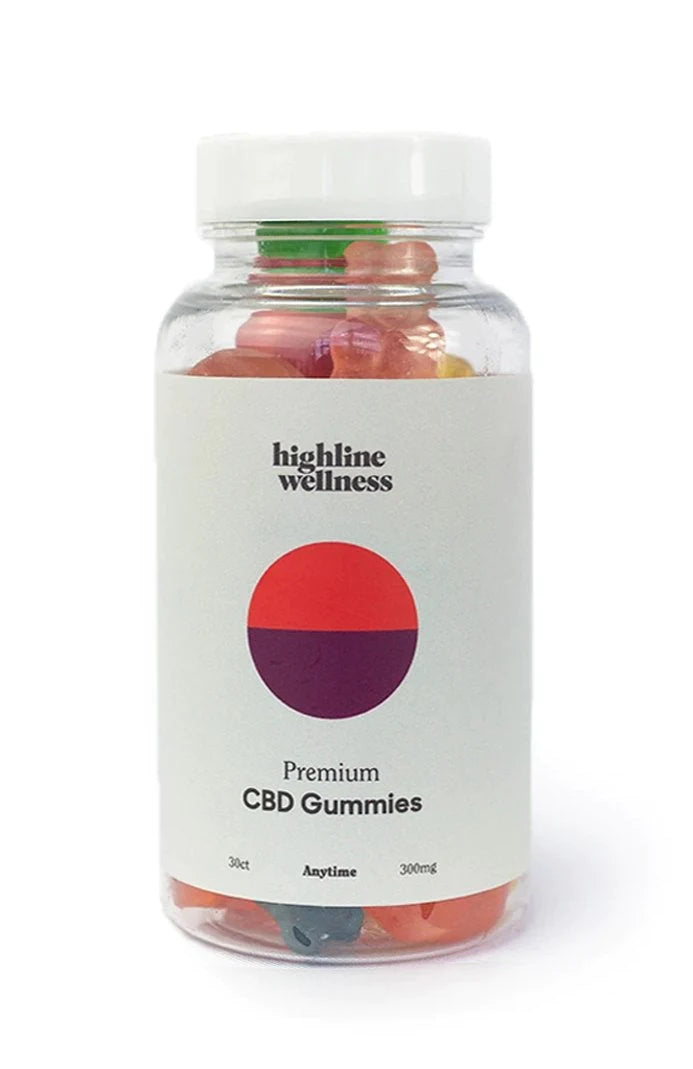 CBD, or cannabidiol, is a compound found in cannabis that effectively treats various conditions. CBD oil is gaining popularity in improving wellness and reducing inflammation. Highline Wellness CBD offers a variety of products that are made with only the highest-quality CBD extractions. Their CBD products are available in tinctures, capsules, and sprays. All of their products are lab-tested for quality and safety. Their products are available in many different formats, so you can find one that works best for you.
Highline Wellness CBD Roller:
Like many people, you know that stress can be a real pain in the neck. And if you're experiencing headaches. As a result, things are only going to get worse. But worry no more. Thanks to high-quality CBD rollers like the one from Highline Wellness, there's now a reliable and effective way to relieve both conditions without any nasty side effects.
Rolling on CBD oil or essential oils has long been known as an effective way to reduce stress and tension, thanks to their potent anti-anxiety and anti-inflammatory properties. So if you're looking for a natural remedy that won't leave you feeling shaky or out of breath, giving CBD Rolling therapy a try is an option worth considering.
Stress is a significant contributor to headaches, and tension headaches in particular. CBD oil is a helpful remedy for both of these issues. Not only does it help relieve tension and stress, but it also has anti-inflammatory properties that can help reduce the likelihood of migraines or other headache-related problems.
The high concentration of CBD in this roller allows for quick relief from pain, with each use working to improve your overall mood and general well-being. Whether you're experiencing stress or need a break from the headache symptoms, using this CBD relief roller is an effective way to get relief fast.
Highline Wellness CBD Cream:
We are looking for a CBD cream that can do more than moisturize. Look no further than our Highline Wellness CBD body cream. This lotion is specifically formulated to soothe, release, and restore tired muscles and joints, making it an ideal choice for anyone looking for versatile skincare health. Its rich, creamy texture will make your skin feel soft and smoother. So why wait? Give our CBD cream a try today.
Are you looking for a versatile skincare product to help soothe tired muscles and joints? This lotion is formulated with CBD oil to help relieve pain and inflammation while restoring tired skin cells. Plus, it has a natural scent that is perfect for everyday use. Whether you're looking for a relaxing massage or want to feel your skin soft and smooth, our CBD Body Cream is the perfect solution.
CBD is a popular supplement due to its wide array of potential health benefits. CBD Fitness Cream is a topical cream incorporating CBD into its formula to provide relief and recovery from injuries, aches and pain. The light cooling menthol in the cream relieves inflammation, while the CBD aids recovery. It also provides additional relief and helps to cool the skin during hot weather or exercise.
How does Highline Wellness CBD Make You Feel?
If you're looking for a way to improve your overall health, look no further than Highline' Wellness CBD. This unique product provides all the benefits of CBD but with a distinctly different feel. Instead of feeling like you're taking a medication, you'll enjoy the relaxed and calm mentality that comes with using Highline' Wellness CBD.
This product has been specifically designed to help improve your mood and overall well-being. It's perfect for people seeking relief from anxiety, depression, and chronic pain. Not only will you experience improved symptoms, but you'll also be able to reduce your reliance on prescription medications.
Highline Wellness CBD is available in several delicious flavors and can be taken as needed. Plus, it's easy to find online or at select stores nationwide. When you take Highline' Wellness CBD, it will help to relax your body and mind. This will make you more able to focus on what you are doing. It can also make you feel more energized and focused.
Who Owns Highline Wellness?
Chris Roth is the founder and CEO of Highline' Wellness, a premium CBD products provider. Before going into the CBD business, Roth worked in finance and entrepreneurship. He saw a need for quality CBD products and set out to fill that gap.
Roth is a passionate entrepreneur who profoundly understands the CBD market. He has spent years researching and developing anytime cbd gummies his company's products. He aims to provide customers with the highest-quality products possible at an affordable price.
Highline' Wellness is headquartered in Denver, Colorado, and it has distribution outlets across the United States. At Cowen and Company, Roth was responsible for advising institutional investors on their investments in the financial sector.
He helped lead the firm's efforts to grow its market share in key world regions. Roth was instrumental in developing new products and partnerships that offered added value to Cowen's clients.
Where to Buy Highline Wellness?
If you're looking for high-quality medical marijuana in Anchorage, there's no better place than the Weed Republic. This online retailer has a wide selection of strains and products that meet your needs. Plus, their prices are always competitive. Plus, they offer various delivery options to get your weed fixed wherever you are in the city. So whether you're looking to buy marijuana online or in person, Weed Republic is the perfect place to go.
What are Highline Wellness Gummies?
Highline Wellness Gummies may be just what you need if you're looking for a discreet way to consume cannabis. These gummy bears have four flavors: mango, watermelon, strawberry, and peach. Each flavor has its THC and CBD levels to find the perfect dosage for you. Plus, they're gluten-free and vegan-friendly so that everyone can enjoy them.
Highline' Wellness Gummies are made with natural ingredients and come in various flavors perfect for anyone who wants to enjoy cannabis discreetly. CBD Energy gummies are beloved for their ability to promote calmness, but did you know they also work well when paired with caffeine to promote energy too? These two ingredients have been known to work together in various ways, and some people even use them to boost their overall energy levels.
News
Stay home & get your daily
needs from our shop
Start You'r Daily Shopping with Nest Mart
Best prices & offers
Orders $50 or more
Free delivery
24/7 amazing services
Great daily deal
When you sign up
Wide assortment
Mega Discounts
Easy returns
Within 30 days