How Bad CBD Sellers Put Your Health at Risk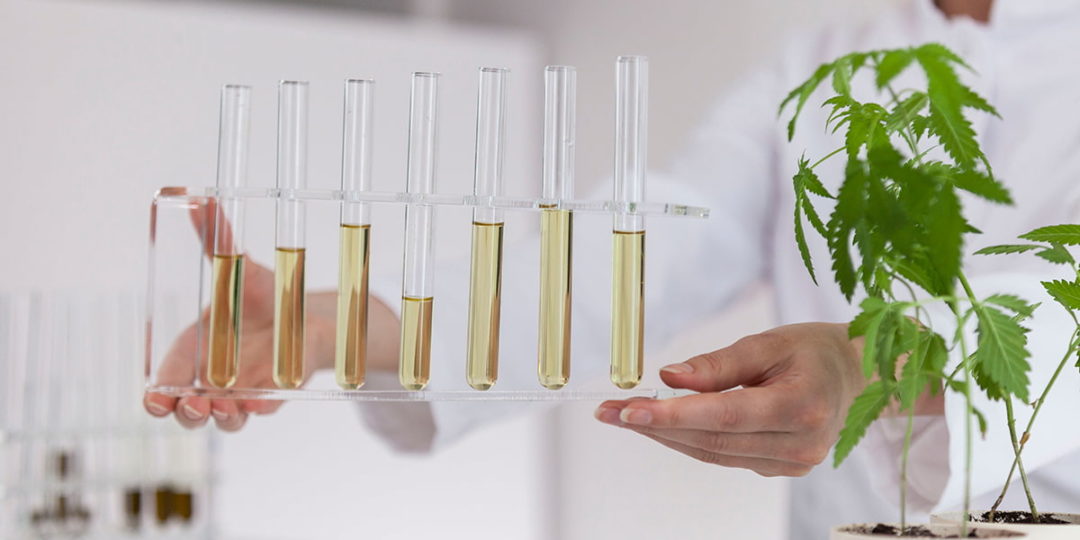 The Cannabidiol (CBD) industry is booming, and it's expected to grow by the millions in the coming years because many people are turning to treat a multitude of medical conditions. However, there are a few things you should know before you buy and use CBD.
Since CBD is a natural substance derived from the Cannabis Sativa, it's assumed to be a healthier and safer treatment for depression, anxiety, chronic pain, and several other health conditions. Still, ensuring your CBD is a safe and quality product is a bit tricky. Moreover, some CBD sellers' products may harm you.
Experts enlighten us on the ways it might be unsafe to consume some CBD products and how you can select the ideal product for you.
FDA Regulations on CBD
Although CBD is legal in most states, it is not FDA approved and therefore, largely unregulated. This means that CBD sellers can put almost anything into a product and not tell you about it. They also do not have to be honest about what their product does, it's quality, how it's developed, or its effectiveness. As a result, there are numerous CBD products that are inferior to competitors and unsafe to use.
Harmful Ingredients
Harmful ingredients have been found in CBD vape, food, and cosmetic products, such as cough suppressants like Dextromethorphan, synthetic CBD, and pesticides. Some of these chemicals have been known to cause an irregular pulse, hallucinations, addiction, intoxication, anxiety, mood swings, and other issues.
What's even more worrisome is that the CBD market is relatively new, so we do not know the long-term effects of consuming or using these chemicals or CBD. Not to mention that many CBD sellers do not provide a Certificate of Analysis (COA) – a third party specification report that lists all the ingredients and potency within the product.
Unproven Medical Claims
CBD is proving to be an excellent and effective treatment for numerous medical conditions, such as migraines, chronic pain, arthritis, anxiety, and depression. However, medical science is still in the process of confirming these claims.
Any company that says their products have been proven to treat the side effects of a medical condition, reduce the symptoms of an illness or disorder by a certain percentage, or is FDA approved are making false claims.
First, the FDA has approved a very limited number of CBD medications and only to treat patients with epilepsy. They have not approved any CBD products for consumption, including dietary supplements nor any CBD topicals like oils and lotions.
Secondly, even though there are several medical case studies that show CBD as a promising therapy, there are not enough case studies as of yet to confirm CBD as an effective treatment for anything other than seizures.
We aren't here to say CBD does not treat anxiety, depression, arthritis, and chronic pain among other health issues. As a matter of fact, thousands of people have found relief with CBD when traditional therapies had little to no effect.
The issue with claiming a product has been proven to treat a medical condition is that it could give you false hope. While CBD has worked for many people, it may not work for you and unproven claims may cause you more psychological problems than health benefits.
Potency and Purity of CBD
When it comes to using CBD, potency and purity are important because you'll need a higher concentration of CBD for chronic illnesses like arthritis or pain. Since CBD is mostly unregulated, manufacturers and sellers do not have to guarantee their products have the concentration and quality they claim. However, there are steps you can take to ensure you purchase quality and pure CBD products.
Choosing a Quality CBD Product
A Certificate of Analysis, also called a COA for short or a spec sheet is a report from a third-party analyst that tests the CBD products and creates a document listing the substances and potency found in the selected CBD. Buying from a CBD seller that offers a COA for their products allows you to confirm the purity and potency of the CBD, and you'll be able to see if there are other substances too.
Should CBD be Avoided?
Whether or not you use CBD is a personal choice. As previously stated, many people have benefited greatly from using CBD, but much is still unknown about its long-term effects. It's best to talk with your doctor before using CBD to ensure it's safe for you to take it.
The Recap
There is great promise in CBD as a therapy for many health problems, but it's important to do your research and speak with a physician before you start using CBD. It's also a good idea to purchase CBD from a seller that had a COA and does not claim their product can absolutely treat certain medical conditions, so you know the CBD you're purchasing doesn't have any harmful chemicals.
Stay home & get your daily
needs from our shop
Start You'r Daily Shopping with Nest Mart
Best prices & offers
Orders $50 or more
Free delivery
24/7 amazing services
Great daily deal
When you sign up
Wide assortment
Mega Discounts
Easy returns
Within 30 days