How Cannabis Affects Your Memory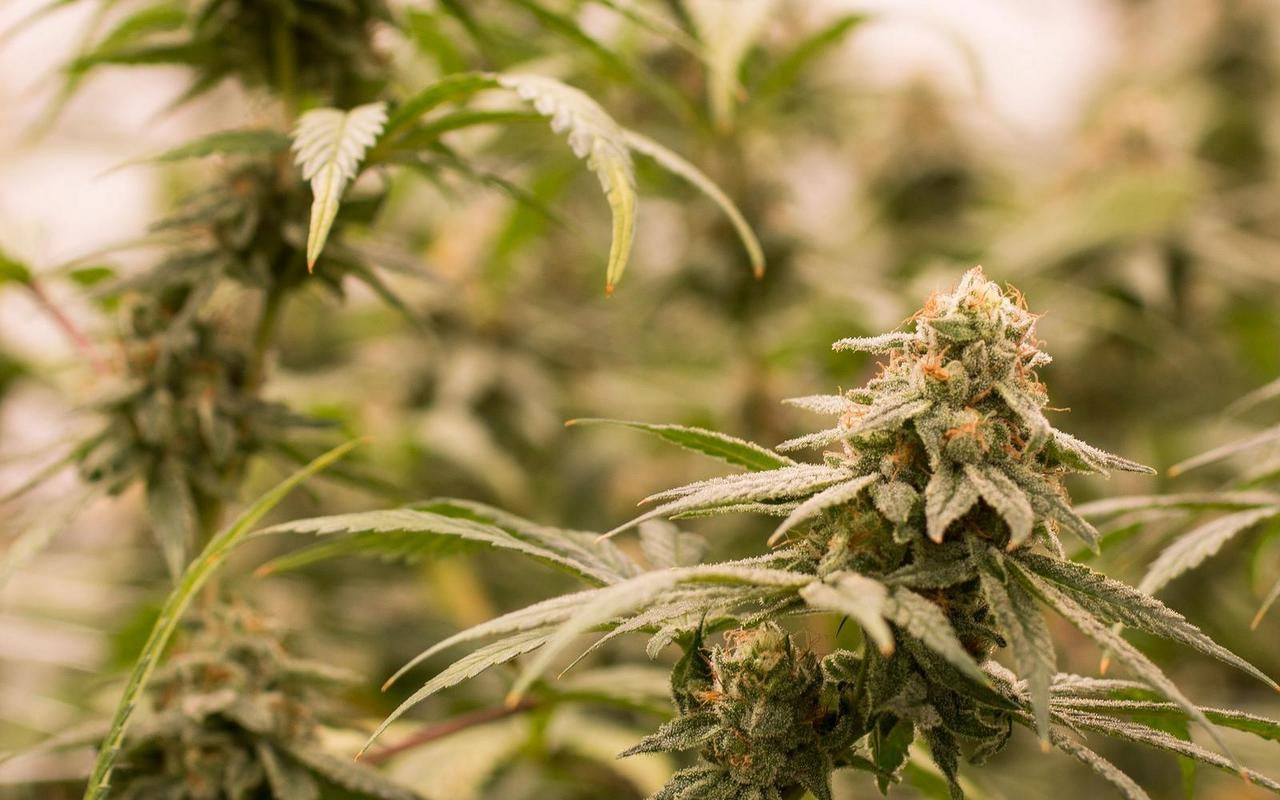 The relationship between cannabis and memory is a tricky and complicated one. On the plus side, there's tons of recent research highlighting the interesting findings regarding the effects marijuana can have on your ability to remember or forget. In this article, we're going to search through the research and attempt to explain this complicated relationship once and for all.
How marijuana affects memory
There are different types of memory; on the shorter side, we remember basic facts and make mental notes of things we need for immediate use. On the long-term side of things, some of these mental notes get transformed into larger memories about events that are more experiential in nature. 
CONSUMING MARIJUANA COULD HAVE LONG-TERM NEGATIVE AFFECTS ON YOUR MEMORY. PHOTO BY @MJ_STOX
Experts have yet to determine just how marijuana use affects the many various forms of our memory. Luckily, there is a fair bit of research highlighting just how cannabis can impact our ability to remember or forget things over the course of time.
Short-term memory
The most well-known side effect of marijuana consumption is likely its impact on our short-term memory. Almost immediately after hitting your favorite piece loaded full of your ground-up herb, your mind starts to slow down and things like attention and memory become a little difficult. Marijuana's effect on short-term memory is different from other substances, like alcohol. It won't cause you to blackout or have amnesia.
Working memory
Working memory is part of short-term memory and is responsible for learning new things. For example, if you're learning something in an academic setting, the working memory helps you to keep track of the new facts while also applying them to new studies at the same time. It helps us to make connections between new information we're learning, helping us to put those facts to use. Working memory controls your ability to keep to a line of thought and process it.
WHILE THERE HAVE BEEN MANY STUDIES ALREADY CONDUCTED ON MARIJUANA'S EFFECT ON MEMORY, THERE IS STILL MUCH MORE RESEARCH TO BE DONE. PHOTO BY @WEEDLOVETOGROW
A 2004 study found that the post-marijuana responses were slower and less accurate than when participants were given a placebo when they tested the working memory of ten adults. Other studies, however, found that cannabis doesn't affect the overall function of the working memory, but rather just causes it to work a little slower during the time spent inebriated. 
Spatial Memory 
Marijuana has the most impact on spatial memory. Your spatial memory controls your ability to remember details about the environment that surrounds you. Have you noticed that when you're high, you're likely to forget where you left things or the path you took on your walk? How about struggling to remember things you passed when you're high in a new area?
PHOTO BY @JOSHWAXLA
Researchers from the University of Bonn in Germany treated zebrafish with THC to see how well they remembered the details in the environment they were in back in 2014. The study found that fish had drastic decreases in their spatial memories with the introduction of THC. These findings are similar to a study conducted in the 1990s, where scientists tested the working and spatial memory of mice that were treated with THC and other synthetic cannabinoids. When the mice treated with THC were placed in a maze, they couldn't find their way around as well as without the influence of the cannabinoids.
Long-term memory 
The long-term impact of marijuana on the brain is largely used as a go-to argument for those against the legalization of the drug. However, we still don't really know with certainty what the long-term implications could be, especially in terms of your overall health. One thing we do know for certain is that marijuana won't completely clear out your memory in the long run. This is even truer if you favor the strains high in CBD. 
SMOKING MARIJUANA COULD PRESERVE MEMORY IN SOME CASES. PHOTO BY @WEEDLOVEMX
In some cases, marijuana may actually preserve your memory. A study conducted at Ohio State University in 2008 found that low doses of a synthetic molecule created to be similar to THC were able to reduce inflammation in the brain, helping prevent diseases related to memory, like Alzheimer's. 
Verbal Memory
A study published recently found that long-term marijuana smokers had poorer verbal memory than their non-smoking counterparts. They found that on average, one out of every two cannabis users could recall one less word than those that don't take part in the drug. 
THIS BEAUTIFUL BUD COMES FROM @BLUEMONKEYGARDEN
After 25 years of following a group of 3,300 individuals, the study found that participants lost about one word for every five years they smoked. However, if people also used other substances like alcohol, tobacco, or other types of recreational drugs, things like processing speed and overall executive function were lower.
Negative Memories
There are some memories that can be harmful to your overall health, and your body has a way of knowing that. Compounds like anandamide, an endocannabinoid (cannabinoid created within the body) that is our natural THC, can actually help you forget those memories that are not beneficial for you to know, like the commonly known thought of memory repression.
Patients who suffer from Post Traumatic Stress Disorder (PTSD) have lower levels of anandamide and other endocannabinoids like them in their brains. This is part of the reason they use medical marijuana as a treatment for many PTSD sufferers.
THE LONG-TERM IMPACT OF MARIJUANA ON MEMORY HAS YET TO BE FULLY UNDERSTOOD. PHOTO BY @MYPOISONVEINS
Ultimately, marijuana's effect on memory is quite complicated. Experts are still working to figure out just how the drug can impact our cognitive functioning. On the bright side, cannabis's ability to repress negative memories and soften them gives hope to a lot of those plagued by traumatic events. Only time and more research will tell what cannabis's true impact on memory is over long-term periods.
WRITTEN BY: MEGAN MEDEIROS | COVER PHOTO BY: GUESTLIST
MEGAN MEDEIROS IS A FREELANCE WRITER AND EDITOR IN HARRISONBURG, VA. SHE'S THE OWNER AND OPERATOR OF MEDEIROS WRITING, PROVIDING FREELANCE WRITING, EDITING, AND SOCIAL MEDIA MANAGEMENT SERVICES. SHE'S BEEN WORKING AS A CANNABIS WRITER FOR THE PAST TWO YEARS, MOSTLY FOLLOWING THE LEGAL CLIMATE OF MARIJUANA, ESPECIALLY IN AREAS LIKE CALIFORNIA, COLORADO, OREGON, CANADA, AND OTHER LEGAL AREAS. SHE HAS A BACHELOR'S DEGREE IN ENGLISH AND IS CURRENTLY WORKING ON A MASTER'S IN ENGLISH AT JMU.
News
Stay home & get your daily
needs from our shop
Start You'r Daily Shopping with Nest Mart
Best prices & offers
Orders $50 or more
Free delivery
24/7 amazing services
Great daily deal
When you sign up
Wide assortment
Mega Discounts
Easy returns
Within 30 days