How Rebellion CBD Tincture Mint Can Help You Manage Anxiety?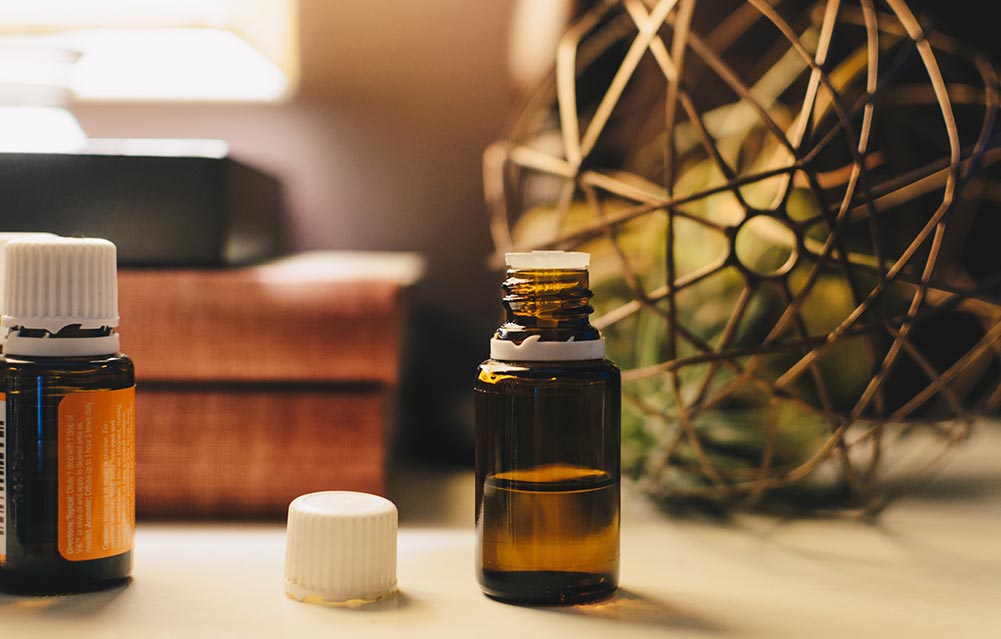 Are you looking to manage your anxiety naturally? If so, Rebellion CBD Tincture Mint may be the perfect solution for you.
Rebellion is a brand dedicated to helping people cope with anxiety and depression naturally. Their CBD products contain no synthetic chemicals or any other undesired ingredients. Rebellion's CBD tincture is made with organic hemp extract, MCT oil, and peppermint oil.
This blend of ingredients can help manage stress and anxiety in a few different ways. First, the MCT oil helps your body absorb CBD more quickly, allowing it to act faster. The peppermint oil helps to soothe and relax your mind while also providing an uplifting scent that can boost your mood. 
By taking just a few drops of Rebellion CBD Tincture Mint each day, you can begin to feel more relaxed and improve your overall mental health. In this article, we'll discuss how Rebellion's tinctures can help reduce your stress levels and improve your mental well-being.
How Rebellion CBD Tincture Mint Can Help You Improve Your Focus?
Rebellion CBD Tincture Mint can help you improve your focus and better manage anxiety. CBD works to calm the mind by interacting with endocannabinoid receptors found in the brain, which can help reduce the effects of stress and anxiety. Studies have shown that CBD is also effective in helping to promote focus and concentration, allowing you to stay on task for longer periods.
This tincture combines CBD with natural mint flavor for a refreshing experience. Taken sublingually, it can be absorbed quickly into the bloodstream, providing fast-acting relief while promoting overall wellness in the body. Plus, it's non-psychoactive, so there's no need to worry about any unwanted side effects.
The natural blend of Rebellion CBD Tincture Mint is designed specifically to help you manage your anxieties and improve your focus. With its refreshing taste and fast-acting effects, this tincture may be an ideal addition to your daily health routine.
Is Rebellion CBD Tincture Mint Safe to Use?
The safety of Rebellion CBD Tincture Mint is guaranteed by its meticulous production process. Every tincture batch is independently tested and verified to ensure there are no contaminants, chemicals, or unwanted toxins in the product. To guarantee this, Rebellion CBD makes use of up-to-date technology and a state-of-the-art laboratory.
Furthermore, the CBD hemp extract used in the tinctures is sourced from industrial hemp that has been organically grown. This ensures that no pesticides or herbicides have been used in the crop, further guaranteeing product safety.
Rebellion takes extra care in its labeling procedures as well. All products come with a QR code that can be scanned for access to a digital Certificate of Analysis. By scanning this code you can view comprehensive lab results to confirm that all the ingredients listed on the label are present in the bottle and that there are no unsafe particles present either.
Potential Benefits of Using Rebellion CBD Tincture Mint:
If you are looking for natural ways to manage your anxiety, Rebellion CBD Tincture Mint is worth considering. Rebellion's CBD oil is made from natural hemp-based products and is easy to take. It is a full-spectrum product, which means it contains all the other cannabinoids present in hemp, such as cannabinol and cannabigerol. These cannabinoids work together to provide a holistic effect that can help reduce anxiety and its symptoms. Using Rebellion CBD Tincture Mint could offer several potential benefits, including:
Reduced stress levels: CBD has been shown to have anti-anxiety effects and can help reduce stress levels by calming the nervous system.
Improved sleep: Good sleep is essential for managing anxiety effectively and taking Rebellion CBD Tincture Mint may help you get more restful sleep every night.
Increased mental clarity: CBD may help improve your focus and mental clarity, enabling you to better cope with anxiety.
What Makes Rebellion CBD Tincture Mint Stand Out from Other CBD Products?
Rebellion CBD Tincture Mint stands out from other CBD products due to its unique combination of natural ingredients and innovative delivery method.
This tincture contains full-spectrum hemp extract, infused with premium essential oils. This combination of natural ingredients is designed to help your body absorb CBD quickly and efficiently, so it can make an impact on the way you manage your anxiety.
Rebellion also employs an innovative sublingual delivery system that maximizes absorption rates by placing drops of the tincture under the tongue for maximum absorption into the bloodstream. This delivery system has been proven to be more effective than other methods such as pills and capsules, as it allows for faster absorption of the active ingredients into your bloodstream.
Additionally, you can trust Rebellion products for their strict quality control measures. All Rebellion products are tested by third-party laboratories to provide consumers with the confidence that they are getting a high-quality product, free from contaminants and fillers.
Proper Dosage & Usage Guidelines for Rebellion CBD Tincture Mint:
When taking any kind of CBD, it is important to make sure you are taking the correct dosage for your body and condition. Luckily, Rebellion CBD's tincture comes with proper dosage and usage guidelines to ensure that you get the best possible results from their products. By following these helpful usage guidelines, you can ensure that you get the most out of Rebellion CBD's tincture mint oil and have a successful experience when employing its therapeutic effects.
To start, it is suggested that new users should begin with a smaller dose of 10-15 drops up to 2 times daily until they reach their desired effect. Once this desired effect is achieved, the user can then increase their dosage as needed.
For maximum effectiveness, it is recommended to hold the tincture beneath your tongue for 60-90 seconds before swallowing. This will help ensure that the tincture is readily absorbed into your bloodstream and can help provide relief from anxiety and other conditions faster.
Additionally, Rebellion CBD also suggests avoiding food or drink for at least 15 minutes before and after ingestion for optimal absorption. They also suggest not combining multiple products with different dosages as this can lead to inconsistent effects, so be sure to stick with one CBD product at a time to get the best results.
Stay home & get your daily
needs from our shop
Start You'r Daily Shopping with Nest Mart
Best prices & offers
Orders $50 or more
Free delivery
24/7 amazing services
Great daily deal
When you sign up
Wide assortment
Mega Discounts
Easy returns
Within 30 days