How To Get A Medical Marijuana Card in Mississippi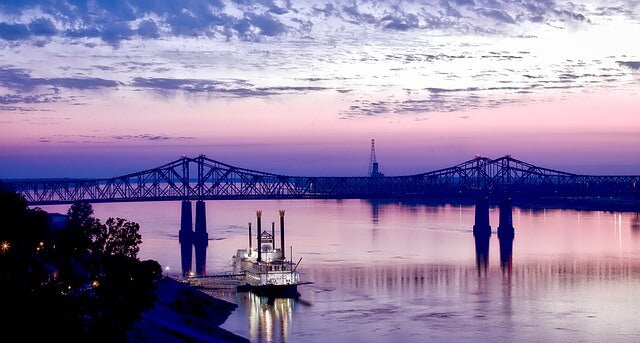 Mississippi has joined the list of states where medical marijuana is allowed after SB 2095, the Medical Marijuana Act, was signed into law. This bill will lay out the guidelines for the medical cannabis program run by the Mississippi Department of Health. 
Sen. Kevin Blackwell's Mississippi Medicinal Cannabis Act (SB 2095), which is establishing a medical cannabis program and restoring the voters' intent, received final approval from the Mississippi Legislature on January 26, 2022. On February 2, 2022, Gov. Tate Reeves (R) approved the legislation.
Mississippi's medical marijuana program has precise rules for patients, practitioners, and businesses. By the end of this year, companies across the state should start to open, producing high-quality, safe products for everyday use for patients who are in need of medical cannabis products.
Medical Cannabis Licensing
The licensing application process for growers, processors, testing facilities, and transporters in Mississippi launched on June 2nd, but it might not be until the end of the year before sales begin.
Except for dispensaries, all license categories will be subject to rules and regulations that are developed by the Department of Health by June 2. These rules will cover things like package specifications, security specifications, and applicant specifications. 
By July 2nd, the Department of Revenue will announce similar guidelines for dispensaries. After 30 days from the date an application is received, each department must issue its corresponding license. Municipalities and counties also had till May 3rd to declare and cast their votes if they wish to withdraw. 
According to AP and other media reports, over 1,800 residents have already signed up for accounts on a website created for the state to handle MMJ patient and business license applications. Of the 1,800, the majority are patient applications.
According to Mississippi legislation, patients are only permitted to acquire around 3 ounces of marijuana each month, with the maximum THC content for flowers being 30 percent and for concentrates, oils, and tinctures being 60 percent. State MMJ officials have announced that they will begin accepting applications for dispensaries on July 1.
Application Process for obtaining a Medical Marijuana Card
On June 1, Mississippi's Medical Cannabis Program achieved a significant milestone. The Medical Marijuana Card application process is now open, and physicians are beginning the registration and certification processes. Before the MSDH can issue a medical marijuana card, patients must go through a number of processes, the first of which necessitates that they have at least one qualifying ailment.
Once cannabis has been fully grown and tested in Mississippi, anyone with one of the 28 listed debilitating medical conditions may buy it with a medical marijuana card. One can only consume a specific quantity of products. A patient may purchase a maximum of twenty-four units of 3.5 grams per month and no more than six units of 3.5 grams per week with a card. By this calculation, a month's supply of marijuana would be about 3 ounces.
However, patients will need to wait a bit longer due to the fact that before any product can reach patients, cultivation facilities, dispensaries, and physicians must all obtain certification. But, patients can start the application process online with the State Department of Health. You can check the requirements for obtaining a Medical Marijuana Card right here.
List of Medical Conditions for obtaining a Medical Marijuana Card
According to information provided thus far by the MSDH, the following medical illnesses or their treatments are covered under the program:
Alzheimer's, Cancer, Parkinson's, Huntington's, muscular dystrophy, glaucoma, spastic quadriplegia, HIV, AIDS, hepatitis, sickle cell disease, PTSD, autism, pain resistant to opioid management, diabetic/peripheral neuropathy, spinal cord disease, or severe injury. 
A chronic, terminal, or debilitating illness, condition, or its treatment that results in any one or more of the following is also eligible: cachexia or wasting syndrome, chronic pain, severe or uncontrollable nausea, seizures, severe and persistent muscle spasms, including but not restricted to those linked to multiple sclerosis, severe and persistent muscle cramps.
Note that before submitting an application for a medical marijuana card, a patient must obtain a written certification from a doctor stating that they have one of the conditions listed above.
Application Process
The next step for a patient is to start the online application process after receiving a finished certification from a practitioner.
The MSDH will only accept applications submitted online, and they will have 30 days to accept or reject a patient's request for a medical marijuana card. After that, the MSDH has five days to either send a card to the patient who was granted or explain the reason to the person who was denied.
Patients must pay $25 to receive an identification card, which will only be provided by the MSDH, and another $25 to renew it after a year. The cards will expire 12 months after they are originally issued, though the practitioner may choose a shorter period of time.
Doctors and Certified Providers
Practitioners must hold a valid Mississippi State Board prescription drug license before a written certification can be given. As a result, doctors and physician assistants must hold valid licenses from the Mississippi State Board of Medical Licensure, the Mississippi State Board of Nursing, and the Mississippi State Board of Optometry. Certified nurse practitioners must also hold valid licenses from the Mississippi State Board of Nursing.
Moreover, note that before awarding a written certification, practitioners must also complete eight hours of continuing education and be registered by MSDH. Before a written certification can be provided, both the patient and the practitioner must have a genuine relationship and have met in person. There's also a requirement for obtaining a medical card in some states, including Missouri. To find a doctor that can help you get a medical card, do a search for "medical card doctors near me" anywhere in Missouri to find a curated list of everything you need to get started.
On the MSDH-approved certification form, which requests the patient's general information including name, date of birth, and address as well as the practitioner's name, address, and Federal Drug Enforcement Agency number, practitioners are required to provide general information about the patient.
Along with the practitioner's signature, the form must also include an effective date and an issue date. The patient is obliged to return to the doctor for a follow-up appointment no later than six months after the certification is given.
Lastly, in order for patients to eventually receive a medical marijuana card, for doctors, optometrists, and nurse practitioners to become certified providers, for facilities to receive licenses to grow, process, and test marijuana, and for companies and their employees to obtain certification to transport cannabis and dispose of its waste, all necessary steps must be taken through the new portal. 
Keep in mind that every application that has come through the site is still being reviewed and that the number is increasing every day. The program's regulations provide that applications from doctors would be processed in a timely manner of 30 days. The health department website will soon include a list of authorized clinicians and dispensaries to help patients.
Stay home & get your daily
needs from our shop
Start You'r Daily Shopping with Nest Mart
Best prices & offers
Orders $50 or more
Free delivery
24/7 amazing services
Great daily deal
When you sign up
Wide assortment
Mega Discounts
Easy returns
Within 30 days