Inspired by Nature, Unique Glass Pipes are perfect for Smokers Everywhere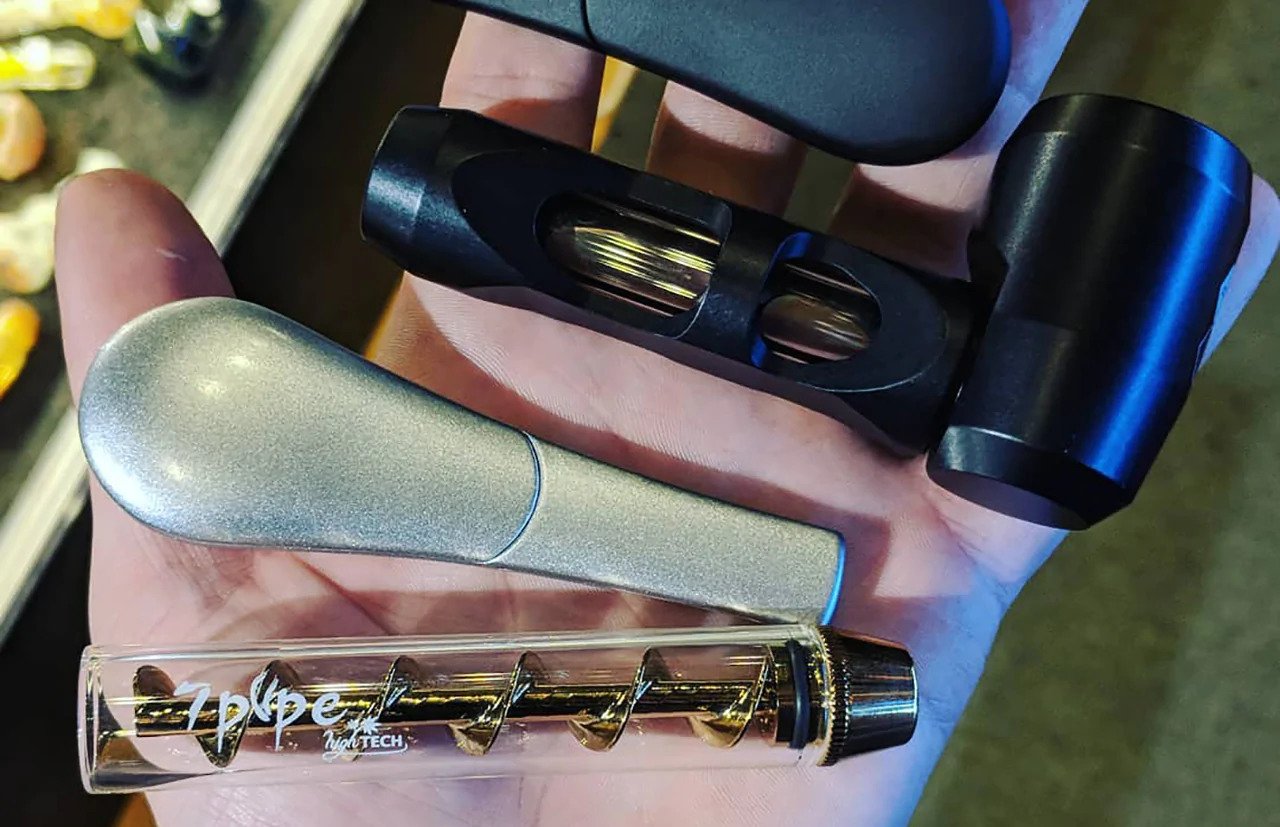 The popularity of smoking is declining, but that doesn't mean smokers have to give up their favorite pastime. Tobacco has been around for centuries, and as with any product, there are many different types and styles of smoking pipes. However, not many people know about unique glass pipes. Their products are perfect for smokers. These pipes come in different shapes and sizes and can be used for tobacco and cannabis smoking. These pipes have a unique design that makes them stand out from the rest, and they are perfect for smokers who want something unique and special.
How to Use a Glass Pipe?
Looking for a unique way to enjoy your smoking experience? Check out the Unique glass pipes collection. These unique smoking devices are inspired by nature and offer an unmatched vaping experience. Plus, they look great on any coffee table or countertop! Here are 8 tips for using a glass pipe:
Start with a clean pipe. Make sure to clean the inside and outside of the pipe before each use. This will help reduce the chances of nicotine build-up and other harmful toxins.
Choose your tobacco. Different types of tobacco smoke differently in a glass pipe, so it's important to experiment to find what works best for you. Some popular choices include shredded tobacco, baccy pellets, or loose-leaf tobacco.
Fill the pipe up with your chosen substance. Gently tamp down the material until it's fully seated in the pipe's chamber.
To use a glass pipe, first, gather some of your favorite tobacco blends, and fill your pipe halfway with the mixture.
Next, light the tobacco and enjoy the smooth, flavorful smoke that will fill your room with aroma. These pipes are made from high-quality materials, so you can expect rich flavors and smooth smoking experiences. Plus, they look great on any coffee table or countertop.
How to Clean a Glass Pipe without Alcohol?
Inspired by nature, unique glass pipes are perfect for smokers everywhere. With the proper cleaning techniques, you can keep your pipe clean and free from ash and burnt tobacco residue. Follow these tips to clean your glass pipe without using any harmful chemicals:
Start by cleaning the exterior of your pipe with a soft cloth or paper towel. This will remove any loose debris and dirt accumulated on the surface.
Next, use a mild cleaner like dish soap or rubbing alcohol to clean the interior of your pipe. Be sure to use a light hand when spraying the cleaner onto the pipe stem and bowl. Do not over-clean your pipe or it may become damaged in the future.
Allow your pipe to dry completely before storing it away for future use.
How to Smoke a Glass Pipe?
Looking for an enjoyable way to smoke your favorite herb or tobacco? Check out the unique glass pipes available online. These extraordinary smoking apparatuses are inspired by nature and perfect for smokers of all experience levels. From simple, hand-blown glass pipes to intricately crafted pieces with intricate designs, there is a pipe for everyone.
Plus, since these smoking devices are made from glass, they're environmentally friendly. So why not give one a try? They're sure to bring new enjoyment to your smoking experience. Pipes have been around for centuries and are popular among smokers everywhere. Whether a casual smoker or an experienced smoker, there is a pipe for you.
Pipes come in all shapes and sizes and can be made from many different materials. Unique Glass Pipes the most popular pipe is the glass pipe. Because they are designed specifically for smoking cannabis. They look like cigarettes but are much smaller, making them more discreet. They also make great gifts because they are something that everyone can enjoy.
How to Smoke Weed Out of a Glass Pipe?
Anyone who has smoked weed knows the importance of a good smoking experience. Whether you are using a traditional pipe or joint, there is something about holding a piece of tobacco and burning it with hot air that creates an enjoyable experience. However, not everyone enjoys smoking from conventional materials.
An exciting way to enjoy your weed, try smoking it out of unique glass pipes. This unique smoking method provides a unique experience that will please any smoker. Glass pipes are perfect for smokers because they look and feel like natural tools. They're made from high-quality materials, so you can be sure they will last longer and perform better than any other type of pipe.
When choosing unique glass pipes, make sure to get one that is designed specifically for smoking weed. If you're new to smoking weed out of a glass pipe, there are a few things that you need to know to get started. It's essential to find one that is unique and fits your personality. There are many different types of glass pipes online, so it's essential to choose the right one for you. Some popular options include bongs, water pipes, and poker decks.
Where can I Buy a Glass Smoking Pipe?
Where can I buy a glass smoking pipe? You can purchase Unique Glass Pipes at weed republic, an online cannabis retailer. The retailer offers a variety of glass smoking pipes that are perfect for use with cannabis. The Unique Glass Pipes are perfect for Smokers come in many different shapes and sizes, so you're sure to find the perfect one for your needs. The prices are very reasonable, so you won't have to break the bank to get your hands on a quality glass smoking pipe.
Our selection of pipes ranges from small, discreet pipes ideal for use when smoking cannabis to huge, elaborate pieces perfect for using tobacco. Shop with the Weed Republic today and enjoy the best quality smoking supplies available. So whether you're looking for Unique Glass Pipes at an affordable option or something with a bit more style, the weed republic has what you need.
Stay home & get your daily
needs from our shop
Start You'r Daily Shopping with Nest Mart
Best prices & offers
Orders $50 or more
Free delivery
24/7 amazing services
Great daily deal
When you sign up
Wide assortment
Mega Discounts
Easy returns
Within 30 days