Leah Maurer: Working Hard for the Right Reasons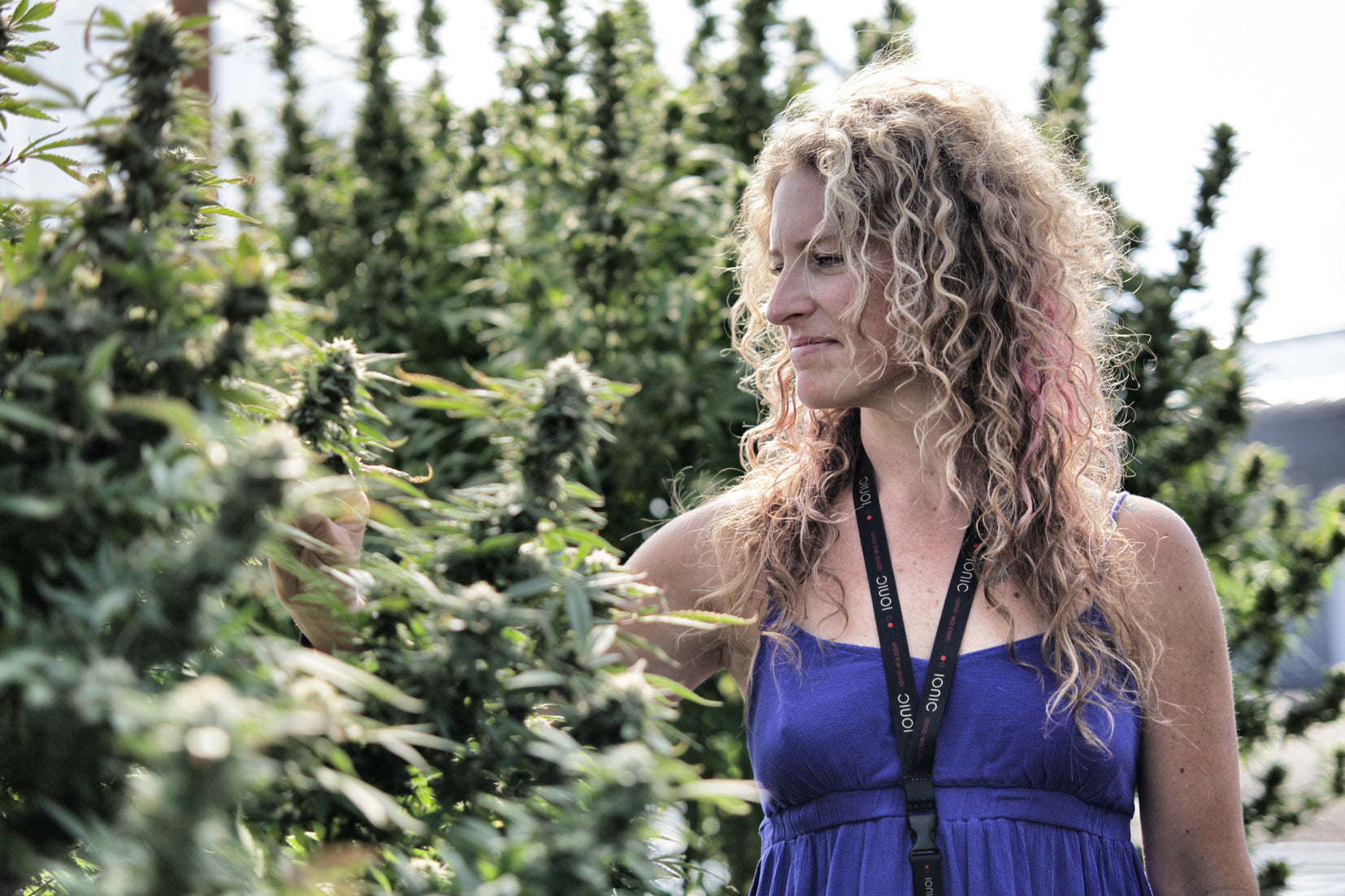 Leah Maurer is the multi-talented, lead editor of The Weed Blog and editorial board member at Sweet Jane Magazine. Lucky for you, we recently invited Leah for a Q&A session to talk about cannabis' growing presence in the media and the pressing issues of the day. Enjoy!
So, when did you decide to pursue journalism as a career, and what led you to it?
It wasn't a choice as much as it was a reaction to the series of events in my life. I was thrust into the cannabis movement in March of 2009 when my partner and I went through a para-military style home invasion in Columbia, Missouri. The trauma of this experience was like nothing I had ever experienced in my (privileged, white girl) life before, and it opened my eyes to the significant amount of social and criminal injustices that are intertwined in the drug war and set me on a path of cannabis law reform activism. Fast forward to 2014 when we pushed Measure 91 through, successfully legalizing adult-use cannabis in Oregon, and into early 2015 when I began to enter the cannabis industry...I did some freelance writing and public speaking at events and found cannabis journalism to be an effective means for cannabis advocacy. I eventually became one of the owners of The Weed Blog in 2016, where I now serve as the Editorial Lead.

Having covered the issue of cannabis extensively yourself as an independent journalist, what do you have to say about how the mainstream media tends to cover it?
I think mainstream media is finally coming around to covering cannabis objectively and without negative opinion always being associated with it. It is such a hot button topic now that many mainstream media outlets are beginning to cover the topic of cannabis more so now that ever before perhaps. I think that the cannabis movement and the emerging (legalized) cannabis industry are clearly going in one direction (forward) and that even the most conservative of media outlets are accepting that (whether willingly or not) and including stories about medical cannabis changing people's lives and cannabis policy reform in their coverage more regularly.

What do you think is the most important issue facing the cannabis sector as a whole?
Legalizing it right still seems to be an issue. As more states legalize, we are moving the ball forward and creating change and normalization, yes, BUT many states are ignoring very important issues such as affect on medical patients, social equity, expungement of crimes, and reparations for individuals and families who have been so adversely affected by cannabis prohibition and the drug war as a whole. We don't want to see this industry become controlled by corporations that lack in social responsibility with laws that don't account for those who have been disproportionately negatively affected for decades because of their skin color and/or socioeconomic status. This industry is still emerging which means it has the potential to be the first billion-dollar industry in our country to NOT be controlled by white men... but, we need to get sound policy passed and create and maintain responsible industry standards to do so.
What role do grassroots & independent media outlets play in society?
I think that both grassroots and independent media outlets play a HUGE role in making sure society gets news bites that aren't just from the large, corporatized (and potentially tainted or controlled) news outlets. The Weed Blog is one of the online publications in the Maven Media Coalition, who's mission is to empower the growing coalition of independent media partners and advocate for free speech and independent publishers rights. Without independent media outlets able to (freely) offer news and information to the public, there is too much room for lack of journalist integrity in mainstream media outlets.

What is the weirdest cannabis-related story you have ever covered?
 I'm not sure about weirdest, but one of the more interesting stories was about a gentleman in his 60s who went by the name of Red Hat Ralph. Ralph's wife was in the military and so he abstained from cannabis altogether (for obvious reasons) for most of his life. Once cannabis became legal here in Oregon (and his wife retired), Ralph began to try cannabis products and really enjoyed them. He enjoyed himself so much that he decided to try and hit up all of Portland's 181 dispensaries and either walked or took public transportation to all of them. Not only did he complete his mission and get some great products in his wanderings, but he lost over 20 pounds and became known around the cannabis community here. Pretty cool! https://theweedblog.com/.amp/ending-marijuana-prohibtion/181oregon-dispensaries-90-days-meet-ralph
If you could share a joint with anyone you have written about, who would it be, and why?
Probably the fellas in Cypress Hill...they have played a big role in cannabis normalization and advocacy for consumption for almost my whole life. The intersection and correlation between the rise of Hip Hop music and advocacy for cannabis law reform often gets overlooked, but it's certainly there. Plus, I bet they have some great stoned stories to share :)
.

Written by Megan Medeiros (BA)
Megan Medeiros has a bachelor's degree in English and is currently working on a master's in English at James Madison University. She's the owner and operator of Medeiros Writing, and has been working as a cannabis writer for the past three years, mostly following the legal climate of marijuana, especially in areas like California, Colorado, Oregon, Canada, and other legal areas.
This post contains references to products from one or more of our advertisers. We may receive compensation when you click on links to those products. For an explanation of our Advertising Policy, visit this page. All photos were sourced from Pinterest.com | updated 2021
News
Stay home & get your daily
needs from our shop
Start You'r Daily Shopping with Nest Mart
Best prices & offers
Orders $50 or more
Free delivery
24/7 amazing services
Great daily deal
When you sign up
Wide assortment
Mega Discounts
Easy returns
Within 30 days