Your THC-P Guide & Most Potent Products Highlighted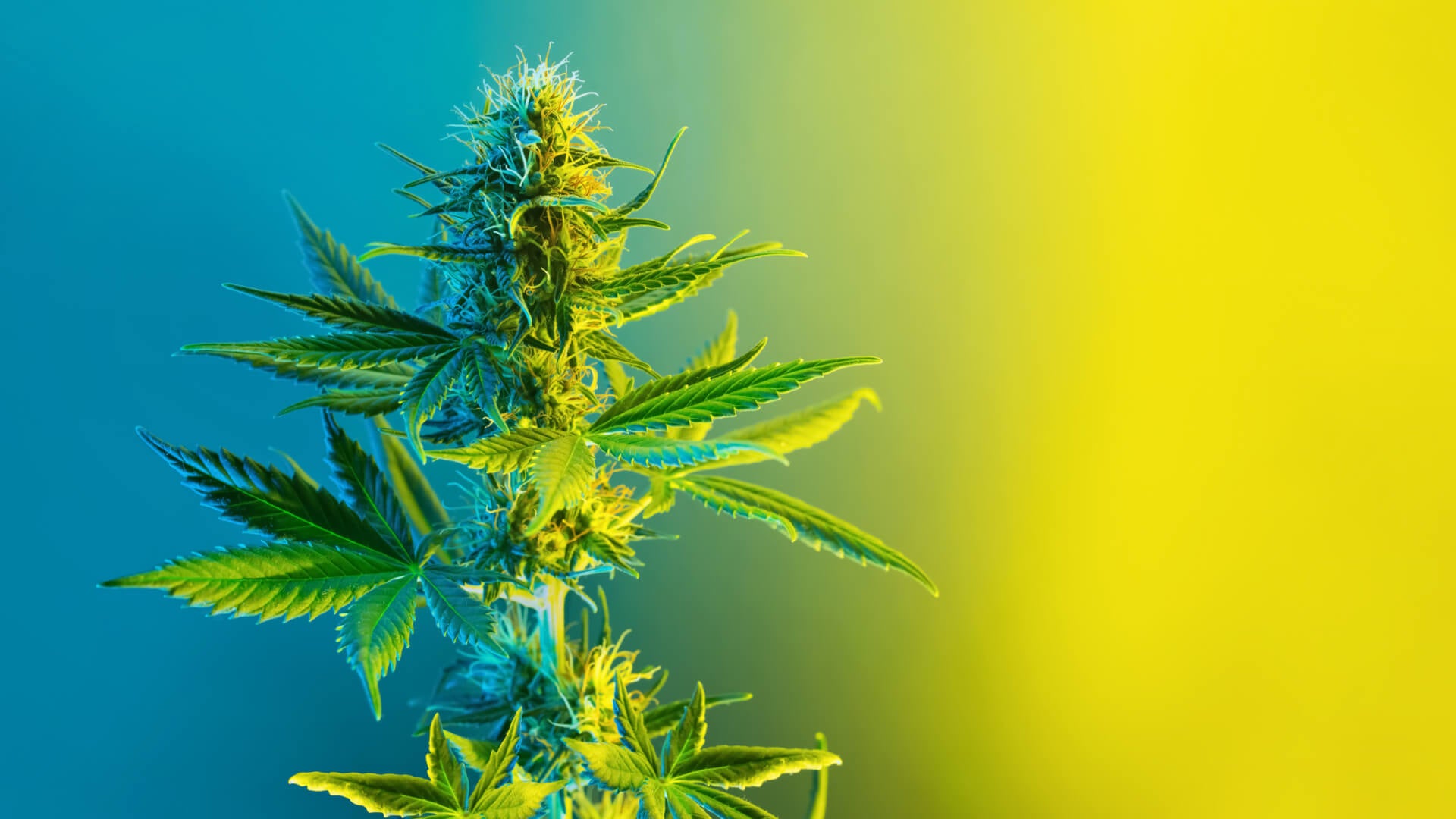 Tetrahydrocannabinol, or THC for short, is a well-known cannabinoid. It gets you high, mellows you out, helps you sleep, and alleviates pain and discomfort. It's a beautiful cannabinoid found abundantly in marijuana and in small quantities in hemp. Yet, it's not accessible to everyone. You can only buy THC products if you live in a state with legal weed, and you have to go through a dispensary or delivery service. 
Yet, there are several other federally legal hemp-derived THC variants that you can buy online. We're here to tell you about THC-P and why people are raving about its effects. Plus, we'll tell you where to find the best THC-P products that you buy right now.  
What Is THC-P?
THC-P is the abbreviation for Delta-9-tetrahydrocannabiphorol. It is a naturally occurring phytocannabinoid discovered by Italian researchers in 2019. However, much like other minor cannabinoids, there isn't enough THC-P in one plant to extract for product infusion. Instead, manufacturers extract and isolate CBD from hemp before converting it into THC-P by way of a chemical reaction. So while THC-P is a true cannabinoid, it takes some strategic scientific effort to get it into THC-P products.
How Strong Is THC-P?
To understand the potency of THC-P, we have to dig into the chemistry of the alkyl side chains, or the string of carbon atoms attached to each molecule. These alkyl side chains determine how a cannabinoid will react with our endocannabinoid receptors. These receptors are located throughout the body and help determine the effectiveness of cannabinoids. 
Now, let's compare THC-P to THC-O. If you're fairly caught up with THC variants, you may have heard of THC-O. This cannabinoid is also made in a lab, and it's said to be three times more potent than Delta-9 THC from marijuana. Some people claim to have had psychedelic experiences with THC-O because of its incredible strength
THC-O has five carbon atoms on its tail, and THC-P has seven. What exactly does this mean? Well, it means that THC-P can bond more strongly with the endocannabinoid receptors. The more carbon atoms, the stronger the effects. 
THC-P is believed to be twice as potent as THC-O and nearly ten times stronger than Delta-9 THC. However, it seems that this strength doesn't come with psychedelic effects, just extra effectiveness and an elevated high. 
THC-P Effects and Uses
Consumers can expect similar effects from THC-P as you would expect from Delta-9. It's just that you'll feel them with more intensity and a smaller dosage. For example, if you are used to taking a hit from a Delta-9 or Delta-8 pre-roll, then a huge draw from a THC-P vape pen might be too strong at first. Remember to go slow and see how you feel before taking too many hits and ending up on the couch. 
Experienced cannabis consumers praise THC-P as an excellent option for those with a high tolerance, especially if you regularly consume cannabis for medicinal or therapeutic purposes. The added strength means you can get the same effects with a smaller dosage. Expect to feel relief from muscular tension, increased sleepiness, and a general feeling of relaxation. 
Is THC-P Legal?
Yes, THC-P is federally legal under the 2018 Farm Bill. However, there are stipulations depending on which state you live in. For example, the final product may not contain more than 0.3% Delta-9 THC. Due to its manufacturing process, this is not really an issue. Despite the legality, using THC-P can cause you to fail a THC drug test, so be sure to plan ahead if you have any suspicion that you may have to take one soon. 
Buy the Best THC-P Products
When shopping for any hemp-derived cannabinoid, it's important to shop from a trusted source. Dimo Hemp is a brand you can rely on to provide full transparency about its products, including certificates of analysis for everything they make. They have an impressive selection of THC-P products and several other alternative cannabinoids.
THC-P Cartridges
Dimo's cartridges are an excellent way to try THC-P. Each cartridge features THC-P alongside various other cannabinoids like HHC, HHC-O, Delta-8, THC-O, and THC-B. This is the perfect way to experience a unique mix of cannabinoids coming together for a power-packed high. 
Try them out in eight different strains:
Forbidden Fruit

Skywalker

Girl Scout Cookies

Grape Ape

Ice Cream Cake

Cereal Milk

Blue Gusherz

Rainbowz
Product Details:
THC-P Disposable Vape
Dimo's disposables contain 2 full grams of oil with blended cannabinoids. They offer the same great blends and strains as their vape cartridges. Customer reviews point to Skywalker and Girl Scout Cookies as favorites. 
Try them out in eight different strains:
Forbidden Fruit

Skywalker

Girl Scout Cookies

Grape Ape

Ice Cream Cake

Cereal Milk

Blue Gusherz

Rainbowz
Product Details:
THC-P Gummies
Dimo's Hi Octane gummies are infused with Delta-8 and THCP for a seriously potent sweet treat. Each bag contains ten, 100mg gummies for a total of 1000mg per pouch. Go easy on these bad boys, or you will truly blast off! 
Try them out in three flavors:
Watermelon Rings

Pineapple Rings

Neon Rings
Product Details:
Dosage: 1,000mg per total package

Oil: Delta-8 Enriched with THC-P

Price: $29.99

Where to Buy:

Purchase online here
Trying New Cannabinoids
Remember to always buy from trustworthy suppliers (like Dimo Hemp) and start with a low dosage and work your way up. There is no shortage of hemp-derived cannabinoids on the market. From all the Deltas, to HHC, and all of the cannabinoids we've yet to discover—it's a wonderful time to be a cannabis enthusiast. And it's never too late to start. 
News
Stay home & get your daily
needs from our shop
Start You'r Daily Shopping with Nest Mart
Best prices & offers
Orders $50 or more
Free delivery
24/7 amazing services
Great daily deal
When you sign up
Wide assortment
Mega Discounts
Easy returns
Within 30 days