The Top Five Dispensaries in Los Angeles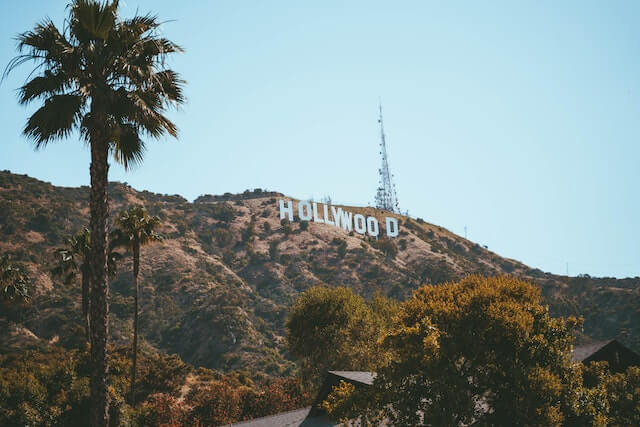 It seems that the legalization of marijuana is one of the hottest topics in the world right now. This is mainly because the weed has been legalized in many states of America. The decision has also changed things in a number of other countries, as well. 
However, today, we are going to discuss the scene and marijuana landscape in the US. More specifically, we are going to talk about the best dispensaries in Los Angeles and the ones you absolutely need to see.
The Benefits Of Weed Legalization
When it comes to the legalization, weed actually brings a number of benefits to modern society.
For starters, it can generate significant tax revenue for states, which can be used to fund various public services and initiatives. This revenue can help alleviate budgetary strains and contribute to economic growth.
Legalization can also lead to the creation of new jobs and business opportunities in the cannabis industry. This can stimulate economic development and provide employment opportunities for individuals across various sectors, including cultivation, manufacturing, distribution, and retail.
What's more, legalization can help reduce the burden on the criminal justice system. By removing marijuana-related offenses from the legal system, law enforcement resources can be redirected towards more serious crimes, improving overall public safety. Legalization also allows for regulation and quality control of marijuana products. This ensures that consumers have access to safe and tested products, reducing the risks associated with the use of unregulated substances.
Additionally, legalization can have positive impacts on public health. It allows for better education and awareness about marijuana use, enabling individuals to make informed decisions. It also opens up opportunities for research into the potential medical benefits of marijuana, leading to advancements in treatment options for various conditions.
Lastly, allowing the use of marijuana can help undermine the illegal market and reduce the nasty and society-threatening drug violence. By providing a legal and regulated alternative, consumers are less likely to turn to illicit sources, thereby weakening criminal organizations involved in the illegal drug trade. It is important to note that while there are potential benefits to marijuana legalization, it is crucial to implement appropriate regulations and safeguards to ensure responsible use and minimize any potential negative consequences.
This definitely changes the game when it comes to distribution.
Now, here are the best dispensaries that distribute the best weed in LA.
The Emjay Dispensary And Weed Delivery
Emjay Dispensary is a cannabis dispensary and weed delivery service. They offer a wide range of cannabis products, including flowers, edibles, concentrates, and more. With their convenient delivery service, customers can have their favorite cannabis products delivered right to their doorstep. Emjay Dispensary is committed to providing high-quality products and ensuring a safe and reliable delivery experience. Whether you're a medical marijuana patient or a recreational user, Emjay Dispensary is there to meet your cannabis needs.
Located on 345 N. Fairfax Ave, this dispensary will definitely provide you with the produce you need any day of the week.
Deli By Caliva
Deli by Caliva is a popular weed dispensary located in Los Angeles. They offer a wide range of cannabis products, including flowers, edibles, concentrates, and more. Their knowledgeable staff can assist you in finding the right products based on your preferences and needs. Whether you're a seasoned cannabis user or new to the world of weed, Deli by Caliva aims to provide a comfortable and informative experience for all customers.
They prioritize quality and safety, ensuring that their products are tested and meet the highest standards. If you're in Los Angeles and looking for a reputable weed dispensary, Deli by Caliva is definitely worth checking out
This joint (pun intended) may not be as popular as the one we previously mentioned, but they definitely do not lack quality. It is located on 9535 Artesia Blvd which means it is easily accessible.
Sweet Flower
The Sweet Flower Weed Dispensary in Los Angeles is a popular destination for cannabis enthusiasts. Located in the heart of the city, this dispensary offers a wide variety of high-quality cannabis products, including flowers, edibles, concentrates, and more.
One of the best things when it comes to this neat dispensary is that they have shops in various locations in the great city of Los Angeles. They have wonderfully designed shops in Studio City, Melrose, Arts District, and Westwood.
The staff there is pretty passionate when it comes to this product and they always want to help the clients. Even if you are a complete noob when it comes to weed, they will make you feel rather welcome and you will not feel self-conscious at all. They will guide you through the basics and show you where to start with the weed consumption.
Therefore, you get a chance to be amazed at their splendid selection, but you also get a quick course on how to enjoy the weed. Pretty dope, right?
The Higher Path
This fittingly named dispensary is everything you may want in a weed shop. This should not come as a surprise because this one is one of the original shops in the beloved San Fernando Valley. If you are an OG weed user, you definitely get your product here. But, even if you are new to this whole thing, this is a good place to start. Located at Sherman Oaks, CA 91423, this place is easy to find.
You can easily get high-quality flower, concentrates, vape cartridges, edibles, topicals, tinctures, and more. What else do you need?
Herbarium
Is there a better name for a weed dispensary than this? We highly (another delightful pun) doubt it.
This shop is different mostly because of its design. The interior is illuminated by the gorgeous neon lights that will make you feel like you are in the Cyberpunk game. We definitely wouldn't mind smoking there.
When it comes to the products they can get you, they are pretty much the same as the ones you can find in places we previously mentioned. Most people come here for the unique ambiance. We cannot blame them.
News
Stay home & get your daily
needs from our shop
Start You'r Daily Shopping with Nest Mart
Best prices & offers
Orders $50 or more
Free delivery
24/7 amazing services
Great daily deal
When you sign up
Wide assortment
Mega Discounts
Easy returns
Within 30 days