Where To Buy Hemp Products Online? 6 Tips For Choosing A Trusted Provider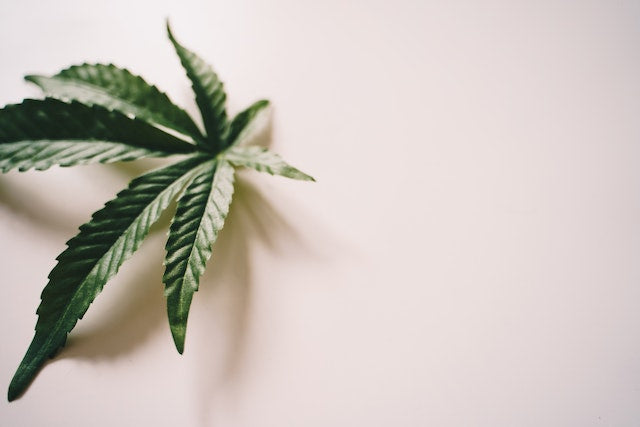 Are you interested in buying hemp online? Hemp has a range of applications, from clothing to skincare items, but with so many available online stores it can be daunting knowing where and how to choose the right provider. Luckily, with these six tips for choosing an online store specializing in hemp-based products, you can be sure that you'll find the best quality product at a price that suits your budget. Read on to discover what to look out for before making an online purchase! Also, see page to find out more about the types of THC and HHC items available out there. 
What's Special About THC?
THC products refer to any cannabis-based products that contain the psychoactive compound known as tetrahydrocannabinol (THC). The latter has been used medicinally and recreationally for centuries. It works by binding to receptors involved with various physiological processes — appetite, mood, memory, and pain sensation. When it binds to those receptors, it produces a range of effects including relaxation and euphoria.
THC comes in different forms, including Delta 8 and Delta 9. Delta 8 is much milder than its counterparts, and its concentration in hemp plants is minor. To meet the demand for high-quality Delta 8, makers extract CBD to create them. Therefore, it is inaccurate to call these products completely natural. Unlike Delta 8 which is more subtle, Delta 9 has greater potency. Hemp-derived items contain only tiny amounts of Delta 9, making it a safe and effective option.
Both hemp-based D8 and D9 are permissible at the federal level and in all 50 states, so no matter where you are, you can make use of this incredible resource! But, you should still assess local legislation before buying them. 
Today, THC products come in numerous forms — edibles, beverages, concentrates, and even topical creams. With the ever-growing popularity of these products, safe use of them is of utmost importance.
Where To Buy Hemp-Derived THC?
THC is considered legal at the federal level, meaning you can purchase it in any of the 50 states. While THC concentrations may vary depending on the product, all hemp-derived products must have a delta-9 THC concentration of 0.3% or lower to be federally compliant. Even if your state has stricter THC laws than the federal level, you can still purchase hemp-derived items. Just look out for labels to verify the permissible THC concentration.
With that said, the most straightforward way to purchase hemp-derived THC is online. Today, countless suppliers are offering a vast selection of high-quality cannabis products in many forms and concentrations.
Why buy THC online?
Purchasing THC online is a convenient, discreet way to get your hands on high-quality cannabis and hemp-derived items. Here are a few reasons to shop online:
You can browse through an array of products to find the one that best suits your needs;

With online retailers, you don't have to worry about long lines or dealing with cashiers;

You can often find more affordable prices than what you'd find in a physical store;

You can get quality hemp-derived items shipped right to your door.
How To Choose A Trusted Provider
To ensure getting quality products, it is important to purchase them from a trusted and reputable provider. With numerous suppliers found across the Internet, how do you pick the one that will provide high-quality and safe hemp edibles that are right for you? No worries — we'll share the proven tips for you to follow.
1. Research the vendor
For starters, be sure to do your due diligence and research the vendor before placing an order. Check out their website, read reviews, ask questions, and find out what other customers have to say about their experience. Get familiar with their offer and overall customer service in advance.
2. Verify their certificate of analysis
When shopping, always look for the Certificate of Analysis (COA). This certificate will tell you all the important information about the product such as its cannabinoid profile, THC content, and other necessary details. A reputable vendor will have their COA readily available on their website.
3. Look out for labeling
Next, look out for labels. All hemp-derived products must have labels indicating the product's THC content, as well as other important information. It's essential to check for any contaminants, toxins, or allergens before consuming. Make sure to read through each label thoroughly and take note of any warnings or side effects.
4. Avoid vendors selling unverified products
Always avoid vendors selling unverified products. There are plenty of unscrupulous sellers who may be offering untested items that contain dangerous and illegal substances. To ensure your safety and satisfaction, be sure to only purchase verified items from trusted vendors.
5. Check for free shipping & returns
Look for vendors offering free shipping and returns. A favorable return policy will give you additional peace of mind. Whenever a product does not meet your expectations or is damaged during transit, you will feel confident that you can return it for a full refund or exchange it for an alternative.
6. Request a sample
A proven way to get familiar with hemp products offered by a particular supplier is to order a sample from them. So, you will get a firsthand look at the item before committing to buying more. Reputable vendors willingly provide samples at an affordable rate so that customers can evaluate their offerings before buying.
Summary
Overall, buying hemp products can be a smart option if done safely and responsibly. By following the tips shared in this article, you'll be able to purchase quality and safe items from trusted suppliers online. With the right precautions taken, these purchases can bring you many benefits and potentially improve your quality of life. Have fun shopping!
News
Stay home & get your daily
needs from our shop
Start You'r Daily Shopping with Nest Mart
Best prices & offers
Orders $50 or more
Free delivery
24/7 amazing services
Great daily deal
When you sign up
Wide assortment
Mega Discounts
Easy returns
Within 30 days