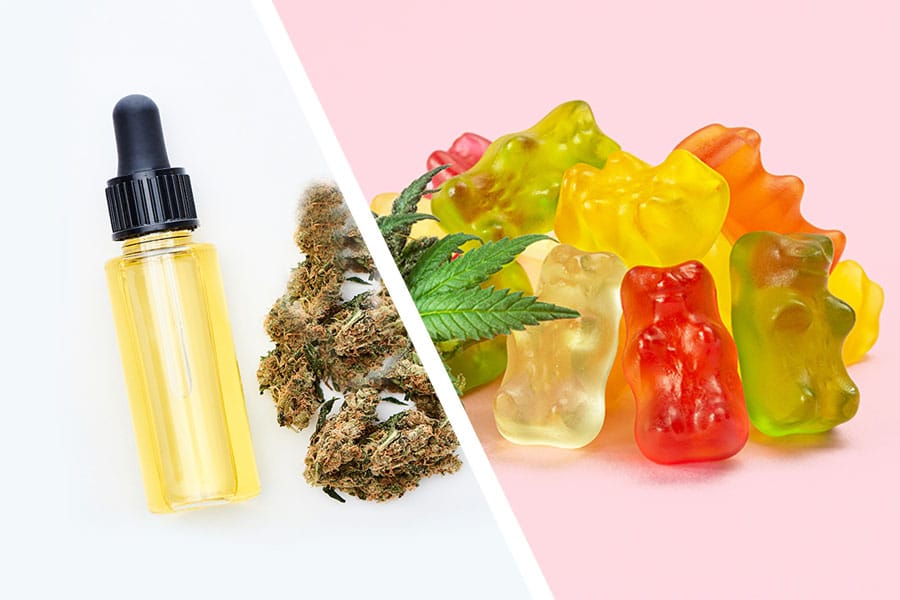 Koi CBD gummies are an edible CBD product. Koi CBD is well-known for its quality CBD products. CBD is the abbreviation of cannabidiol which is a non-intoxicating compound derived from the cannabis plant. It is known for its various therapeutic benefits.
These gummies are available in various potencies and flavors. High-quality CBD extract is infused in these gummies. They are an enjoyable and convenient way to utilize the benefits of CBD. using these gummies, you can enjoy a specific amount of CBD.
CBD is well-known for its medicinal benefits like relieving inflammation, and pain, providing 
you with better sleep, promoting relaxation, and reducing anxiety. To understand the effects of CBD on our bodies, more research is needed.
When choosing any CBD product you need to choose a well-known reliable brand like Koi CBD as it has earned a reputation as a top CBD manufacturer. You also need to consult your doctor before administering CBD to relieve any medicinal conditions.
Why Koi CBD Gummies are Perfect Edible for Stress Relief and Relaxation?
Koi CBD gummies are very popular among CBD users for relieving stress, and anxiety and promoting relaxation. It has medicinal benefits as it contains CBD which is a well-known intoxicating compound derived from the hemp plant. CBD gummies are known to handle your stress and anxiety. Let me provide you with some reasons why Koi CBD gummies are perfect for you to relieve stress:
Easy and Convenient to Use:
Koi CBD gummies are particularly easy to administer, hence they are a perfect option for the person who wants to use CBD on daily basis.
Precise Dosage:
Each CBD gummy has a precise CBD dosage. It helps you to control, consume and tailor the amount of CBD you need according to your requirements.
No psychoactive effects:
CBD gummies produce no psychoactive effects, unlike THC. It allows you to enjoy the therapeutic benefits of CBD without getting high.
Quality Ingredients:
Koi CBD is a reputed CBD brand. The Koi CBD gummies contain quality ingredients that ensure the safety to use these gummies. Moreover, these CBD gummies are third-party tests for their potency and purity.
Different Flavors:
Koi CBD gummies are available in the market in several different flavors making them a yummy way to get benefitted from CBD in your daily life.
Keeping in mind the above-mentioned explanation, we can say that Koi CBD gummies are the best options for people looking for a tasty, effective, and convenient way to promote relaxation and manage their stress. You should keep in mind that CBD affects people in various ways, so it's always safe to consult a doctor before using any CBD products for medicinal use.
How do Koi CBD Gummies help to manage Chronic Pain and Inflammation?
Koi CBD gummies are CBD supplements that are used by people around the world to 
manage their inflammation and chronic pain. CBD shows various analgesic and anti-inflammatory properties and is one of the compounds derived from the cannabis plant.
Let me explain to you some ways in which Koi CBD gummies may help you in managing inflammation and chronic pain:
Reduction in Inflammation:
Inflammation is a natural response of the body to protect it against any infection or injury. However, prolonged or chronic inflammation can cause pain and several other health problems. CBD can reduce inflammation as it interacts with the endocannabinoid system of the body which helps in the regulation of inflammatory response and the immune system.
Relieving the Pain:
CBD gummies relieve your pain by interacting with the receptors and ECS in the body. It blocks the pain signals and decreases its pain sensitivity, making it the best option for managing chronic pain.
Reducing the Anxiety:
Inflammation and chronic pain can further cause stress and anxiety which can further aggravate the symptoms. CBD can help in promoting relaxation and reducing anxiety making it the best option for dealing with pain-related anxiety.
No Psychoactive Effects:
Administration of CBD does not get you high as it is a non-psychoactive compound, unlike tetrahydrocannabinol. Although both these compounds are found in the hemp plant, one gets you high while the other does not. As CBD does not get you high, it is a safe way to manage inflammation and pain with fearing of impairment or addiction.
Although studies suggest that CBD is pretty effective in managing inflammation and pain, still a lot of research is needed to understand its effects and the dosages needed for various conditions. Before using Koi CBD gummies for managing pain and inflammation, you need to consult your doctor to ensure their safety for your health.
Koi CBD Gummies vs. Oil: Which One Is Better for You?
Koi CBD oil and CBD gummies have their pros and cons and deciding which one is appropriate for you entirely depends upon your personal needs and preferences. CBD oil is a liquid extract derived from the hemp plant which is administered sublingually. You can add it to your beverages, or food or directly apply it to your skin. The oil is quickly and efficiently absorbed in your bloodstream making it the best option for people who want to get the benefits of CBD rapidly.
While the Koi CBD gummies are edible CBD options that are available in various dosages and flavors. CBD gummies are a convenient, easy-to-dose, and discreet option for those who want to get the benefits of CBD using edible sources and dislike the CBD oil taste.
The main advantage of using CBD gummies over CBD oil is that the gummies are pre-dosed. This means you know the exact amount of CBD you are administring using each gummy. This option is very convenient for people who want a specific and the same dose of CBD every time.
When talking about effectiveness both Koi CBD oil and CBD gummies are very effective if they are made from quality CBD extract. You should know that the CBD effects can vary depending upon the body's chemistry, dosage, and usage reason.
Concluding this discussion, we can say that both Koi CBD oil and gummies have their benefits and disadvantages. You need to choose the best option for you depending on your personal needs and preferences. If you are looking for a quick way to get the benefits of CBD go for CBD oil but if you want a discreet and convenient way of taking CBD, gummies are the better option for you.
Stay home & get your daily
needs from our shop
Start You'r Daily Shopping with Nest Mart
Best prices & offers
Orders $50 or more
Free delivery
24/7 amazing services
Great daily deal
When you sign up
Wide assortment
Mega Discounts
Easy returns
Within 30 days