10 Best Honeycomb Bongs | Honeycomb Percolator Bong

With the recent legalization of cannabis across Canada and various states in the US, those entering the world of cannabis may find themselves overwhelmed by the terminology and various consumption methods of cannabis. A seasoned toker will be familiar with the various methods and forms cannabis can come in – for the less seasoned they may struggle to know what the "best" method of consumption or use is.

The method of use can vary its effect on the user. Of course one can always choose to roll up a joint, but the use of a bong, specifically a honeycomb disc bong, can enhance the experience. These crazy bongs offer a unique experience for the smoker – from an extra layer of filtration to the types of herbs and additions that can make the hit better.

Honeycomb bongs are considered a type of percolator bong, and it gets its name "honeycomb" for its disc shape. The honeycomb shape is one that allows for a smoker to experience a cleaner and slightly more enjoyable hit. This experience of an enjoyable hit can be achieved on the number of discs – a honeycomb bong can have everything from a single disc or two. Some bongs come with three discs or have a honeycomb rig to add extra oils and substances.

Why use or go with a Honeycomb bong? For one, anyone looking to try cannabis for the first time can expect to have a cleaner and smoother hit compared to other cannabis consumption options. The honeycomb discs provide greater diffusion and filtration of the smoke, making every inhale clean and smooth.

As every hit and experience is unique, so are honeycomb bongs – from unique styles, colours and designs – there is truly a honeycomb bong to suit a smoker. Whether you are a seasoned smoker or not, a honeycomb bong provides a unique and clean experience.

To complement your choice of a honeycomb bong, why not visit Weed Republic's post: Every major type of weed explained: Dank, Mid-Grade, Reggie, Ditch Weed & More! What better way to get a grasp of the types of weed available as you search for the best honeycomb bongs to use!

Without further ado, here is our list of favorite Honeycomb Bongs on the market right now!






Ronin's Gunbai is a beautiful, trusty piece of glass. Photo: @glasshabit.com



In Japanese culture, a "gunbai" is a war fan that protected its soldiers from attacks. The gunbai was something every leader and soldier had with them; therefore, it seems fitting that this Gunbai Honeycomb to Showerhead Ash Catcher would be titled so. This sweet bong is made of glass and, because of the honeycomb bong design, maintains an extreme level of cleanliness. The two percolators and ash catcher filter the smoke, giving a nice smooth hit every time. This customizable-to-your-style honeycomb bong lets you pick different colours for your showerhead percolator, which one can also vary in size and be customized to the toker's preference.


What we love:
Works with either male or female joints

Honeycomb percolator bong

Customizable ash catcher

Different colours for the showerhead percolator

45 or 90 degrees joint

This mid-priced double honeycomb bong is made by Dankgeek and can be purchased by us at $49.99. Worried about stock? Don't be – we are fully stocked and ready to deliver.





Beauty comes from within. Photo: DankGeek

Designed with a barrel honeycomb percolator bong, this fairly mini honeycomb bong may be compact but offers a nice smooth hit. Standing at 4.5 inches, this honeycomb bong comes in three different colours: blue, green and red. The Barrel Honeycomb Perc Ash Catcher offers a nice flow of smoke for the toker. How so? Well, this sweet bong has a percolator which provides an extra stage of diffusion for the user.

This unique glass perc bong truly allows a user to have a nice and smooth hit every time. It has an ash catcher that prevents debris from seeping into the pipe – not to mention enhances a hit to be smoother in comparison to other bongs which don't have this feature.


What we love:
Male or female joint compatible

Honeycomb barrel percolator

Smaller compared to other honeycomb or percolator bongs

Comes in different colours: red, blue and green


A Dankgeek product, this bong ash catcher retails at $34.99. It can be used on its one or in addition to another honeycomb or standard single straight bong.



Get into double the trouble with this double chambered honeycomb bong. Photo: Toker Supply


In the market for a crazy bong to add to your collection? Why not check out this Double Bowl Honeycomb Water Pipe. While most bongs come as a single pipe, this is a double chambered bong, which means it comes with two separate bowls. Both can be used to enhance the hit, or it can be filled with additional dry herbs and concentrates.

Standing at 12 inches tall and made of thick glass, this honeycomb perc bong comes with two female joints which allow the toker to add two male jointed accessories. As a honeycomb percolator bong, this double bowl water pipe can diffuse a slightly thicker hit than single bowl bongs.

To make the experience of a hit much more enjoyable, the mouthpiece is flared for a truly more comfortable smoking experience.


What we love:
12 inches tall

Thick glass

Honeycomb percolator

Sturdy base

18 mm female joint size

Two separate bowls

A glass perc bong, the Double Bowl Honeycomb Water Pipe can be purchased by Tokers Supply or Weed Republic. This model of a double bowl bong also offers a broader base that is even thicker, providing extra security from potentially tipping over. With a retail value of $99.99, Weed Republic retails it at $84.99 though the stock is limited.




Want a smooth hit every time? Look no further. Photo: Toker Supply

By Toker Supply, 14mm Double Honeycomb Ash is a double chambered bong which is a step up the honeycomb bong totem. The second level of this honeycomb perc bubbler means the user gets both filtration and diffusion. A glass perc bong, this honeycomb bong suits both a male and female 14mm joint piece.
 
Compared to double honeycomb bongs in the market, this model of double honeycomb ash by Toker Supply is competitively priced at $39.99. One thing that this honeycomb bong requires is a 14mm male attachment. However, even so, this honeycomb perc bong gives off a smooth and clean hit with every inhale. For those who value an easy to clean bong, this double honeycomb bong has an ash catcher which means the tobacco is caught, making it easy to clean after usage.


What we love:
 
Double honeycomb percolator

90 degree joint

Comes in different colours: blue, green and clear

Cheap honeycomb bong


Designed with clear, unmarked glass, it is a simple and straightforward bong with perc. With additional attachments, this double honeycomb ash catcher filters tobacco keeping pipes clean, and the ash catcher is perfectly angled to suit the honeycomb bong. Very similar to a hookah, if you are looking for an extra clean and smooth hit – why not go with Toker Supply's double honeycomb ash.




Solid and straightforward, you can't go wrong here. Photo: Grasscity


Designed for quality toking session every time, this beaker base, 6-arm slitted tree perc bong reaches nearly 15" tall with its long, perc-filled neck. The sleek and clean design should be a sign of the smooth and cool hit that you're about to enjoy when you light this bad-boy up. As a tree percolator, any toker can enjoy a nice hit while watching the smoke and vapour percolating.
 
Whether you're looking for a gift for your stoner friend, or you're looking to treat yourself, we love the design and functionality of this bong. No wonder, too, as Black Leaf is known for their quality glass pieces!


What we love:
Borosilicate glass design

6-arm tree percolator for maximum cooling

Ice notches

5mm thick glass


 


everyonedoesit got it right, but not everyone is so lucky as to get to smoke out of a bong like this! Photo: everyonedoesit

Designed by everyonedoesit  this triple honeycomb bong comes in three different sizes. Made with scientific glass, also known as borosilicate glass, this three-chamber honeycomb bong offers a fine hit thanks to each honeycomb disc the smoke filters through. While most people often associate honeycomb bongs with a single or possibly a double chamber, this bong features a triple perc, which at each phase adds another level of filtration.
 
This particular triple perc bong is truly a crazy bong thanks to its three blue honeycomb discs. As the smoke passes through, it filters the smoke to the point that the toker will get a more vibrantly flavorful and smooth hit. For newbie tokers, they may not see the benefits of a bong with perc; however, a seasoned toker knows that with the use of honeycomb percolator bong, it uses heated water to diffuse the smoke up the bong. Some would say that this method of using cannabis means that smoke requires the aid of inhaling to get it to flow – but water, along with the honeycomb dab rig, acts as a great natural filter since much of the harmful components of cannabis are water soluble.

Weed Republic offers three sizes of this triple honeycomb perc bong. Tokers can pick between:
 
   Small (250 mm height, 4 mm wall thickness and14.5 mm joint size)

   Medium (320 mm, 5 mm wall thickness and 18.88 mm joint size)

   Large (370 mm, 5 mm wall thickness and 18.88 mm joint size)
Though there isn't much a difference between medium and large, the small glass three-chamber honeycomb perc bong is the perfect mini honeycomb bong – take it to go, or for travel, it's the perfect compact size.
What we love:
 
Triple honeycomb perc bong

Female joint size

Made with borosilicate glass

Sturdy and strong design

Three different sizes to pick from

Like something out of Willy Wonka, the Swisscycler will take you on a wild tour. Photo: Toker Supply


The "The Swisscycler" Honeycomb Swiss Perc Recycler is a honeycomb percolator that is truly ideal for any seasoned toker. This intricately and unique honeycomb bong that includes a recycler dab ring. Designed by Dankstop, this honeycomb bong is one that combines the functionalities of a token bong with art.
 
This unique Swisscycler has a small chamber above the honeycomb perc, which acts as a gateway for the smoke to enter a second chamber. Once the smoke has gone through the second chamber into the honeycomb perc, it then makes its way to the upper chamber. The top chamber has a unique circular swiss that then takes the smoke and recycles it back through – hence its name. As the smoke goes through the oil rig, the smoke exits through the bent neck mouthpiece which, due to its curve, acts as a natural splash guard.
 
Using a standard 14mm male joint, this is indeed a unique honeycomb bong. Made of clear glass, it allows the smoker to watch the smoke make its way through the maze while enjoying a smooth and tasteful hit. With the multiple chambers and the process the smokes goes through, this particular honeycomb bong is ideal for the use of dry herbs and concentrates.


What we love:
Bent neck with a flared mouthpiece

Honeycomb percolator

Made from borosilicate glass or "scientific glass."

90-degree joint angle

Male and female angle – though is made with a male joint

Swiss percolator



Avoid the backsplash with this curved honeycomb bong. Photo: Smokea



Unique to Weed Republic is this Hidden Glass 17" Curved Honeycomb Bong. For anyone looking for a unique honeycomb bong, this is definitely the one to go with. It truly is a crazy bong in that it has hidden glass and is curved, making it unlike most traditional glass perc bongs. Standing at 17", this sick bong has a curved side, or, as it is sometimes known, a z bong. Even so, this bong has a curve while still being considered a non-traditional waffle percolator bong.  
 
Designed by Hidden Glass, it's 7mm thick, making it sturdy and durable. For tokers who may not be familiar with a curved bong, a.k.a. a z bong or zig zag bong, one of the perks of this style, other than its aesthetic appeal, is that it prevents any backsplash from the water chamber into the hit.
 
While the price tag of this particular honeycomb perc bong is on the higher end, its aesthetic appeal and practical elements make it well worth the investment.  Standing at 17mm with a base diameter of 5", it can fit a female joint of 18mm and has a hidden glass frosted decal on it. 
What we love:
Curved, z bong

High-quality glass for durability

Base diameter of 5"

Height of 17mm

Honeycomb percolator

Retailing at nearly $231.00 at most bong shops, because who says you have to break the bank to get a sweet bong!

Ready to light this one up? Photo: Smokea


The Sabertooth Honeycomb Bong comes from the Sabertooth brand, which is notorious among tokers as being bongs that are built to last. Weed Republic's Sabertooth Glass 616 10" Honeycomb Bong is an excellent honeycomb percolator, especially for those first-time bong users and starter kit. Built with both a honeycomb percolator and an ice catcher, this straight bong stands at 10mm.
 
With an ice catcher, a toker can add ice into the bong which then, as the smoke is filtrating through the honeycomb, lowers the temperature of the smoke resulting in a cooler hit. For newbie tokers who choose to try the Sabertooth Glass Honeycomb Bong, they should keep in mind that the ice will melt and could impact the water levels, which could result in backsplash and an undesirable experience for the smoker.
 
Made with high-quality glass, a toker can choose between blue and green for a base colour. Looking for a durable, high-end honeycomb bong without paying a high-end price tag? This is definitely a honeycomb that will suit all your toking needs.
What we love:
 
Honeycomb percolator

Built-in ice catcher

Choose from blue and green

Joint size of 14mm

Made with strong glass
 
Summary
Whether you are a seasoned cannabis user or trying it for the first time, there are so many ways to take in cannabis. From edibles to the token rolled joints, there is a sudden movement to use percolator bongs. News is spreading about the differences between using a pipe, rolling a joint or simply using a percolator bong – more specifically these bongs that use honeycomb discs, thanks to the smooth toke they offer.
 
Choosing which bongs with perc to add to your virtual shopping cart, in of itself, can be overwhelming due to there being so many to choose form. From a double chambered bong, to a triple honeycomb disc perc bong, to a standard single honeycomb bong – these bongs can vary in style and design; however, they achieve the same goal: a smooth, finer and healthier way to smoke.
 
Starting the search for a honeycomb percolator? Some things to consider when searching the market are cooling, moisturizing and filtration. These are the three basic considerations to keep in mind because each aspect can impact the honeycomb perc experience. Sometimes enjoying the use of cannabis isn't about just having a sick bong – it's about considering the number of chambers. For some users, they may prefer a standard zion bong – while others may think the number of chambers is important.
 
While we share the benefits of a honeycomb perc bong, there are other types of bongs on the market. It truly is up to the toker and their preference – but also budget. Some bongs can cost upwards of $100 for a simple bong, while others can go for between $30 to $50. If you are looking for the best honeycomb bongs, it is better to look at the material that the bong is made of and the maintenance required, because sometimes investing a little more means getting a longer life-cycle out of your bong.
 
It's easy for the market to overwhelm tokers with choice, but if you keep in mind (1) what to look for in a bong - cooling, moisturizing and filtration, and (2) what your needs are - style, price and experience, then you will find a bong that gives you the perfect hit every time. The experience should be pleasant and enjoyable, don't be overwhelmed or swayed by fancies – especially, if it's your first time!
Have questions or your own favorite honeycomb bong you want to share with us? Tell us about it in a comment below!
.

Written by Megan Medeiros (BA)
Megan Medeiros has a bachelor's degree in English and is currently working on a master's in English at James Madison University. She's the owner and operator of Medeiros Writing, and has been working as a cannabis writer for the past three years, mostly following the legal climate of marijuana, especially in areas like California, Colorado, Oregon, Canada, and other legal areas.
This post contains references to products from one or more of our advertisers. We may receive compensation when you click on links to those products. For an explanation of our Advertising Policy, visit this page. All photos were sourced from Pinterest.com | updated 2021
Reviews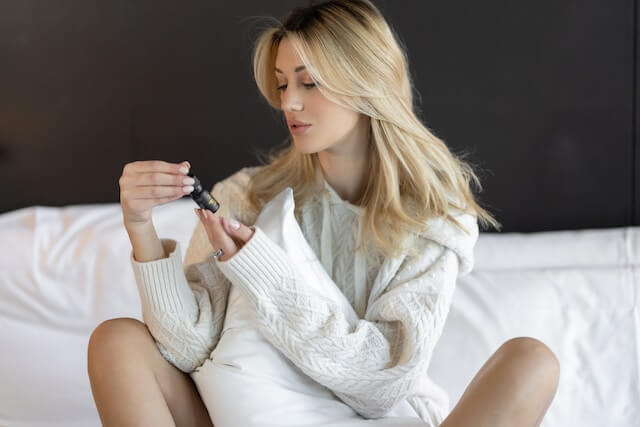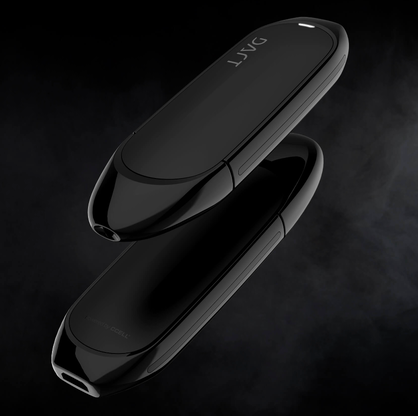 Stay home & get your daily
needs from our shop
Start You'r Daily Shopping with Nest Mart
Best prices & offers
Orders $50 or more
Free delivery
24/7 amazing services
Great daily deal
When you sign up
Wide assortment
Mega Discounts
Easy returns
Within 30 days