11 Best Gravity Bongs | Waterfall Bongs

New to the cannabis world? Looking for a new way to take a toke?

Why not invest in a gravity bong?

If you are new to the world of bongs, maybe you are wondering what a gravity bong is? A gravity bong is a method of cannabis consumption that can involve a homemade gravity bong, such as a bucket bong, or one that is purchased online at one of the many bong distributors.

Gravity bongs funnel smoke through water, which then results in the smoke being pushed into the tokers' lungs.

How does a gravity bong work?
Gravity bongs work by submerging a small bottle into a gravity bong bowl which sits on top of a larger bottle or platform. Then the user lights up the cannabis. As the cannabis burns, smoke slowly forms and heats the water up. As the smoke fills the gravity bong, one pushes the bottle down to let gravity push the smoke into the lungs.

Gravity Bong Benefits
Whether it's an Infinity Waterfall bong, steampunk bong, or portable gravity bong – given how gravity bongs works, tokers will experience a quicker hit because the smoke inhaled is heavily concentrated. These amazing bongs aren't exactly for the faint of heart as it can be cumbersome and/or overwhelming for a newbie toker. With every hit, these cool gravity bongs deliver both a powerful hit and a powerful high.

Making your own Gravity Bong
If you want a throwback experience to gravity bongs – here is a quickie 101 on a homemade gravity bong, the original gravity pipe.

Materials needed to make a homemade gravity bong:

Plastic bottle (between 16-20 oz is ideal)

2-litre plastic bottle

Aluminum foil

Box cutter or sharp knife

Poking device
Steps to follow:
Use the box cutter to cut the bottom of the smaller bottle. Depending on how much of a hit you want will vary on how much of the bottle remains.

Cut the bottom of the 2-litre plastic bottle.

Unscrew the cap of the smaller bottle and use the box-cutter to make a hole in the bottle cap. This is where you will draw air but make sure it's not so large of a hole that the cannabis on the aluminum foil will fall through.

Wrap the cap with aluminum foil to create a small gravity bong bowl.

Poke holes in the aluminum foil – approximately 3-5 for ventilation.

Place your cannabis on the foil-wrapped bottle cap.

Submerge smaller bottle in the water-filled bottom half of the larger bottle, just until the cap remains above the water – then screw the foil-wrapped bottle cap.

Light the cannabis.

Once the bottle fills with smoke, unscrew cap and place into your mouth…

Push bottle back into the water which will result in smoke being propelled into your lungs.
A gravity bong is a type of bong that uses gravity to help fill the chamber with smoke. Waterfall gravity bongs are one type of gravity bong. They use a bucket of water to create a waterfall effect that helps fill the chamber with smoke. gravity bong kit is available for purchase online and in some head shops.
Best gravity bongs contain everything needed to make a waterfall gravity bong. The Gravity Vortex is a cleverly designed bong that makes it easy to set up your waterfalls in no time.
All you need to do is remove the top from the tube and hook it onto something sturdy like a chair or couch. You then run the bottom end of the tube into any drinkable liquid like tap water or beer. Next, put your finger over one end of each hose and flip over your hand so that when you open them both up at once, they will form a powerful flowing waterfall from your tap or beer bottle straight into your gravity bong.
Now all you have to do is cover the mouthpiece opening with your finger, turn it upside down, lift it off the ground quickly and watch as your favorite smoking apparatus fills itself up before your very eyes. Don't forget to check glass gravity bong kit as well.
Waterfall Gravity Bongs
A gravity bong is a type of water bong that uses gravity to fill the chamber with smoke. The user lights the bowl and puts it at the bottom of the bong. Then, they fill the waterfall gravity bongs with water from a faucet or hose.
The user then puts their mouth over the top of the bong and sucks. This causes the water to start draining out of the bottom of the bong. As the water drains, it pulls air through the bowl and into the bong. This causes smoke to fill up the bong.
The user then inhales the smoke and gets high. They can also be dangerous for inexperienced users because the height of the bong means that it can be easy to spill water all over oneself. It should also be noted that waterfall gravity bongs are not typically very efficient when it comes to smoking weed. Gravity bongs require a lot of suction power to work properly, which means you have to inhale much more than usual to get any smoke.
Cheap Gravity Bongs
A gravity bong is a type of smoking device that uses gravity to pull smoke through a bowl of water and into the user's lungs. They can be made with a variety of materials, but the most common are plastic bottles and buckets. Gravity bongs are usually cheaper than other types of bongs, and they're easy to make at home with a few household items.
Mini Gravity Bong
A mini gravity bong is a type of bong that uses gravity to pull the smoke down into the chamber. The gravity bong was invented by Sir Isaac Newton in 1687. The first gravity bong was made out of a wine bottle and a bowl. The bowl was filled with water and the wine bottle was placed upside down in the water. Smoke was then generated by burning something in the bowl and the smoke would be pulled into the bottle by the water.
Small gravity bong can be made out of any type of container, but they are usually made out of plastic bottles. Mini gravity bongs are great for smoking small amounts of weed or for taking quick hits.
Your Smoking Experience: Gravity Bongs Explained - Jinni Pipe, Stündenglass, and More
When it comes to gravity bongs, there are some exciting options available on Amazon and beyond. One notable contender is the Jinni Pipe, a portable and handheld gravity bong that offers a unique smoking experience. If you're looking for a budget-friendly alternative, you might come across knock-off versions of the popular Cookies Gravity Bong. For those seeking the pinnacle of design and engineering, the Stündenglass Gravity Infuser and its sophisticated counterpart, the Stündenglass Bong, are worth considering. Crafted with aircraft-grade anodized aluminum, these gravity bongs not only deliver smooth hits but also serve as stunning showpieces. Additionally, the innovative Infinity Waterfall Bong stands out with its mesmerizing water flow. Whichever gravity bong you choose, don't forget to maintain and deep clean your water pipes regularly for optimal performance and longevity.
VOILA!
Easy steps to a homemade gravity bong – the perfect, cool gravity bong that is budget friendly but also perfect for that artsy toker.

Looking for something that isn't a homemade gravity bong but more straightforward and to the point? Check out Weed Republic's post on
11 Best Glass Bongs in the World Right Now – Every Budget Covered.
Weed Republic shares the Top Gravity Bongs that are sure to up the ante on your next toke experience!



 
Portable, discreet and it rips. The Gleeb Gravity Bong moves away from the traditional gravity bong stereotypes where bulky, homemade plastic devices let harmful smoke into your lungs - instead it's unique design is everything and more!  
The Gleeb features a smell proof cup which is non-see through making it perfect for when you need to be lowkey or on the go in your smoking adventures. A faithful companion for nature hikes, car center consoles, or a classic late night sesh. It's quick to set up and quick to store, making it very versatile in use. The Gleeb comes with a grinder (no more sticky hand grinding) and hemp wick to provide a cleaner, smoother smoking experience making it a crucial piece for travelling tokers or anyone who loves milky grav bong hits.
What we love
Portable
Discreet
Comes with smoking accessories
Smell proof cup
Smell proof bowl container



Grav – Gravitron Gravity Bong 13.5"

- $55
Time to class things up a bit with the GRAV Gravitron. Photo: @Grav

Considered one of the most affordable anti gravity bongs in the market, Grav's Gravitron Gravity Bong 13'5 is a budget and efficient bong. A glass on glass gravity bong, this is great for both new and seasoned tokers. Made with strong glass, this is a durable bong that has a fat chamber, offering up power with each toke.

The Gravitron is unique in appearance – subtle and sophisticated, unlike the steampunk bong or gravity hookah – this bong is a great addition to any smoker's bong collection. Available at Weed Republic for $59.99, some online shops sell the exact bong for more. Want a Gravitron that's unique to you? They come in different decals – from red, blue, green and black. Why not buy a gravity bong that's as unique as you?


What we love:


13.5 inches tall

Gravity bong

Made with strong glass (borosilicate)

Has a gravity bong bowl

Affordable
Rise to new levels with the High Rise. Photo: @Dankgeek
The High Rise Gravity Bong is an easy to use, easy to smoke with gravity bong. Unlike some bongs on the market that have a filtration system or are designed to offer only partial hits, this gravity bong guarantees that not a single hit of smoke is lost thanks to its water and tubing. Made from thick and sturdy glass, don't worry about passing this bong and sharing a toke with friends.

A potent hit every time, the High Rise Gravity Bong uses the water to draw smoke into the bottle area – and while some bongs cool or affect the temperature of the smoke, this does not. Depending on your experience with gravity bongs as a whole, the potency will vary based on the amount of dry herbs placed on the bowl.

What we love:


Patented lung action to ensure you get every bit of vapor
Made with strong, 5mm thick borosilicate glass
Medical grade silicone for all non-glass parts
Enjoy your toke more with a gravity bong that includes an ash catcher. Photo: @smoke
The Upline Ash Catcher – 90 Degree by Grav Lab stands at 6 inches tall. It has a ladder percolator, which restricts bubbles from forming in the chambers. Its 90 degree arm means it can be used with both a male and female joint. While you can use this grav bong with a flower bowl, it does come with a 14mm Octobowl. The ideal water amount to use is 2". For some tokers, both seasoned and not, gravity bongs are considered hard to clean – thankfully this Upline Ash Catcher is much easier to clean and maintain. 
At a mid-range market price of $69.99, Weed Republic offers a fully stocked inventory. Looking for something that isn't 90 degrees? Don't worry, there is more from this line that you can pick from. 
What we love:
Easy to clean

Strong glass

Male and female joint compatible 

Comes with 14 mm Octobowl


The award winning Bukket would be a fun addition to any toker's collection! Photo: @The Bong Shop
Taking gravity bongs to the next level is The Bukket by everyonedoesit. This unique water-less and portable bong makes taking a hit simple. This unique gravity bong does everything without water. The Bukket uses gravity to push the smoke into the toker's lungs through an accordion-like motion. Simple and compact, this portable bud truly is one of the cooler gravity bongs in the market.

It's simple to use – the smoker simply pulls the Bukket upwards, creating a vacuum-like sucking. From there the smoke forms and the smoker simply places their lips onto the grav bong cap, and voila – a smooth and powerful hit!

Depending on your online retailer, these compact portable gravity bongs can go from $21.95, which is the going rate at Weed Republic, to upwards of $30.00.

What we love:


Compact

Easy to use, clean and maintain

No water necessary

Powerful hit

Different colors
Want to be the star of your next kegger? Check out this portable gravity bong that takes the game to the next level. This unique, invertible gravity bong is as easy as grip, flip and rip! A 2-in-1 grav that combines both the functionality of a beer bong and a bong. At Weed Republic we offer the perfect party pleaser, Beer Bong & Gravity Bong Hybrid which sells at $34.00.

Unlike token glass gravity bongs, or really glass on glass gravity bongs, this is a portable bong that's great to take with you. Turn any bottle – beer or water, into a gravity bong.

What we love


Ideal for dry herbs

2-in-1 beer and weed bong

Portable

  

The tall and elegant Waterfall Gravity pipe is sure to get you high! Photo: @The Bong Shop

Don't be deceived by the height – this is the Waterfall Gravity Glass Pipe. This unique gravity bong stands at half a meter high and is sure to give you the hit of all hits. The cone glass concentrates the smoke, and, once you puff, it'll be a one-two-three KO.

Not only will a toker get the hit of all hits, this glass gravity bong is one that uses a jet lighter to ignite.

What we love:


4mm Pyrex glass material

Stands at 53 cm height

Gravity bong

A powerful puff
KandyPens – Gravity Vaporizer - $129.95

The on-the-go gravity bong! Photo: @Vaporizer Review
Want something that's compact and on the go? Check out KandyPens Gravity Vaporizer by KandyPens. This unique vaporizer is a gravity bong on the go. With a lifetime warranty, you can't go wrong with this gravity vaporizer/bong investment. It's sleek pen-like design allows for tokers on the go to enjoy a puff here and there.

It's sleek, too. With a noir-style black finish, this gravity vaporizer comes fully equipped. From the crystal chamber to the titanium coils and ceramic chamber, it could very well be worth the investment to buy this KandyPens Gravity Vaporizer.


What we love:
      Titanium coils

      Lifetime warranty (on battery)

      Glossy mouthpiece

      Chamber capacity of 0.5 grams

      Temperature controlled battery



Let gravity do the work with this Gravity B piece. Photo: @BC Smokeshop
Looking for a gravity bong that is unlike anything in the market? The Gravity B is one of the only gravity bongs made of 100% high-quality borosilicate glass making it durable and long lasting. This space-like bong offers a vacuum system that leaves not a single ounce of smoke wasted or lost.

With a mid-range price tag, this gravity water pipe bong takes the experience of smoking form a tubular bong or even a gravity bong to the next level. With more concentration from the hit, you are sure to be enjoying yourself. Standing at 12 inches, this is a great centerpiece to your next party.


What we love:
      Vacuum system creates larger pull

      Sleek design

      100% made with borosilicate glass

      Various colours and shades

Genius in a bong, you've got to try the Stundenglass! Photo: @LazyDazeCo

What do you get when you combine a hookah with a gravity bong? You get the Stundenglass Gravity Bong from LazyDaze Counterculture. Built with aircraft grade aluminum and stainless steel that is similar to hospital grade, then sealed with a durable Teflon seal – this unique piece is sure to draw attention.

Designed by Stundenglass, this hookah bong has a unique water displacement design which offers a 180-degree rotation, allowing for ultimate control. Unlike a traditional hookah that requires the constant burning of coals, the Stundenglass simply requires you to tilt it ever so slightly. This creates a suction that keeps the coals burning, resulting in the beautiful, high-inducing smoke you crave.

What we love:


Comes with all necessary parts: Stundenglass unit, hookah bowl, hose adapter and storage

Durable materials

Hookah and bong in one

Easy to clean and maintain

Welcome to the beautiful world of the Infinity Waterfall Gravity Bong. Photo: @The Infinity Waterfall
Looking to wow your friends at your next party? Check out the world's first invertible waterfall water pipe – the Infinity Waterfall. This beautiful piece sells at just under $300 and we think it's worth every penny. It's both an eye-catching piece and a gravity-defying wonder. It's also extremely user-friendly – simply flip it and you've got your next hit ready.

Designed to ease the mess that comes with standard pipe designs, the unique hourglass figure means that a toker can focus on having a good time rather than the maintenance of the water or the sometimes unpleasant aftertaste that comes with other pieces. Once you are done using it, simply drain the water, rinse it with a bit of rubbing alcohol, then store until its next use.

The Infinity Waterfall falls on the higher end of the price scale, but trust us when we say it offers a completely unique experience for enjoying your cannabis. It was designed by users who wanted to make the process of smoking everyone's favorite herb simple and fun. If the original version is a bit of a stretch for your budget, don't worry! They have the same product, but in a miniature size! This mini will cost you just $99. It offers the same great features, but it's extra perfect for taking around to parties or as a travel companion!

What we love:


Comes with a storage case

Strong glass

World's first invertible waterfall pipe

Easy to clean

Comes in a mini version


Are you ready for a hit from the Vortex? Photo: @Sober Deer
Made by everyone does it, the Vortex Gravity Bong is a portable gravity bong. A grav water pipe, the Vortex filters smoke through water and uses gravity to move the water and smoke from one chamber to another. This separation creates a thick and powerful hit that will truly fill a tokers lungs.

The Vortex Gravity Bong has a filtration system that runs on gravity. This is a bong unlike any in the market, as it is portable and allows for dry-herb smoking. The method of using a grav water pipe means that the smoke is always smooth and potent. Standing at 331mm with a male and female joint, the Vortex is made with acrylic. The grav cap is located at the top of this straight gravity bong.

Want to have a zero-gravity bong to suit your style? Vortex Gravity Bong comes in different colors include smoke, blue and green. We love this bong because it's sure to meet your budget and preference.

What we love:


Male and females joints
Gravity bong
Portable
Dry herb smoking system
Conclusion

Whether you are a seasoned toker or looking to try new ways of enjoying cannabis – a gravity bong may be something worth looking into. Compared to most bongs on the market, gravity bongs can be relatively less expensive; however, don't be fooled. Depending on the style and make, these gravity bongs can get pricey. For example, look at the Stundenglass or a Gravity Hookah. These gravity bongs, due to their elaborate make and style, can get quite pricey. In comparison you can find bongs like the Bukket that are a fraction of the cost.
 
If you are a newbie in the world of cannabis, a gravity bong may come across as intimidating, maybe even confusing, but it doesn't have to be. We shared 10 steps to making a homemade gravity bong, as well as sharing some of the top 6 gravity bongs that would make a smart purchase. Start your journey with Weed Republic. With informative posts and products, you won't be so intimidated when it comes to using a gravity bong for the first time.

For more on gravity bongs or to find one to suit your style, budget and experience, visit Weed Republic at www.weedrepublic.com
.

Written by Megan Medeiros (BA)
Megan Medeiros has a bachelor's degree in English and is currently working on a master's in English at James Madison University. She's the owner and operator of Medeiros Writing, and has been working as a cannabis writer for the past three years, mostly following the legal climate of marijuana, especially in areas like California, Colorado, Oregon, Canada, and other legal areas.
This post contains references to products from one or more of our advertisers. We may receive compensation when you click on links to those products. For an explanation of our Advertising Policy, visit this page. All photos were sourced from Pinterest.com | updated 2021
Reviews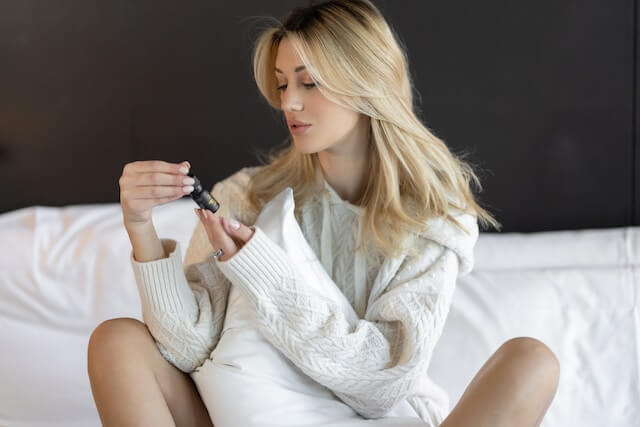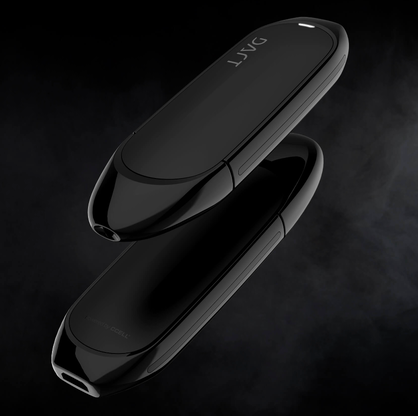 Stay home & get your daily
needs from our shop
Start You'r Daily Shopping with Nest Mart
Best prices & offers
Orders $50 or more
Free delivery
24/7 amazing services
Great daily deal
When you sign up
Wide assortment
Mega Discounts
Easy returns
Within 30 days