12 Best Glass Blunts in the World Right Now!

Mary Jane, dope, hash, whatever you call it – with the legalisation of cannabis many are looking to dive into cannabis culture for the first time. For anyone completely new to the world of cannabis, they may wonder:  what is a blunt? If they have that basic foundation already, they may wonder: how to use a blunt, or more specifically, how to use a glass blunt? For some who used cannabis well before its legalisation, they probably already know how to roll a good blunt, or they already know the different ways to roll a blunt using traditional paper and herbs.
Looking for answers to either of these questions:
how a does a glass blunt work
, or
how to pack a glass blunt
? Weed Republic is resting those fears with this list of the top 12 glass blunts in the market. From a twisty glass blunt, to a mini swisher glass blunt and spiral glass pipe, whatever choice of blunt you pick, we are sharing the best of the best.
Change up the experience of smoking with paper and herbs and try a new approach: the paperless blunt. How long does a glass blunt work or last, you ask? Or, what's better, glass or paper? Why not check out this Top 12 review on glass blunts currently on the market. From a Grav Labs glass blunt review to a beautiful twisty glass blunt, to other brands in the market, we share our recommendations for glass blunts, while examining the pros and cons and unique features that make these the top 12 in the market.
If smoking blunts isn't your thing – maybe you want to try cannabis the OG way - why not check out Weed Republic's list on the
13 best glass pipes in the world right now – every budget covered
.

Quality glass for a quality toke. Photo: @Dankgeek
Looking for a new way to enjoy cannabis that doesn't involve using paper? Why not check out the Grav Labs 4" glass blunt. Designed with an inner tube featuring a rubber seal, you can enjoy a huff and puff by simply pushing the inner tube. This pushes the ash out as you smoke.
Forget about rolling blunts with paper – tired of ripping it while you roll? This Grav glass blunt is reusable and compact – so whether you keep it in your pocket or your sleeve, travel with the Grav Labs - 4" glass blunt.
What we love about Grav Labs' Glass Blunt:
   Glass blunt design
   Rubber seal
   Compact at 4" long
   Slender mouthpiece



Cool your hits with the gold spiral glass blunt.


Imagine it: the perfectly cool and smooth hit. Can you taste it? We can, and it's all because we know about the Twisty Glass Blunt Kit by dankstop! This awesome twisty blunt offers a cooler hit than most glass blunts currently on the market. Designed with a spiral, it sends the smoke on a path that naturally helps cool the smoke down. This means you'll enjoy a cooler inhale, especially compared to traditional blunts. 
You can't go wrong with this twisty glass blunt kit, which we wouldn't say if we thought you could go wrong with this spiral glass blunt. With its own case, your spiral glass blunt will be perfectly protected. Made of a borosilicate glass, you can rest assured that this glass blunt is versatile and durable.
Forget about rolling with paper – now you can have an all-in-one twisty glass blunt kit. Featuring an ash catcher and a screw mechanism, this is the perfect glass blunt for anyone, regardless of if you're a newbie or a seasoned toker.
Featuring a titanium and gold-plated screw, you can use this blunt with a bong featuring an 18mm female joint. Whether you are using it on its own or with a bong, for under $30, you get a versatile, all-in-one glass blunt.
Why we love this twisty glass blunt:
   Clear, thick glass
   Deep bowl
   Cool pull technology


Ooze into bliss with this awesome glass blunt.
Looking for a budget friendly glass blunt? Look no further than the Smokea Ooze glass blunt. This glass slider makes enjoying marijuana easy as 1-2-3…
    slide out inner tube
    load chamber
    light and smoke!
Smoking has never been so easy or enjoyable as it is with the Ooze Slider Glass Blunt. Forget about the struggle that comes with using paper to roll a joint – now you can invest $12 in a glass blunt that can be used over and over again, not to mention it's made with borosilicate (scientific grade) glass.
This compact and sleek glass blunt offers the ability to extend up to 7.5" long – so whether you are feeling fancy and prefer to show your length, or maybe you prefer to keep it short, enjoy a nice puff with this slider glass blunt.  
Think about all the paper you will be saving! Wouldn't you rather be smoking from the Smokea Ooze glass blunt than a paper one?
What we love:
   High quality borosilicate glass
   Extendable mouthpiece
   Silicone sleeve
   Built-in ash catcher
   From 4.75 and extendable to 7.5"




Twist your way to marijuana bliss!


Who says you have to sacrifice quality because of an insane a price tag? With the Gold Twisty Glass Blunt by V12, you'll get a competitively priced, but equally awesome spiral glass blunt. Featuring a screw action, this V12 glass blunt offers a screw action that keeps your herbs lit and you smoking. Wondering where the ash goes? Simply twist and the ash pushes through, making room for fresh and new herbs.
Forget about rolling blunts with paper – stay classy with V12's gold twisty glass blunt. Lighting-up should be enjoyable and easy! Now it is with this spiral glass blunt. Whether it's herbs or tobacco, enjoy a drag with this V12 glass blunt. Want to maximize its use? You can use it with any bong featuring a 14mm insert.
Why we love this twisty glass blunt:
   Compact
   Comes with cleaning brush
   Twisty screw action





Slide into the future of quality toking with the Hemper Glass Blunt.
Looking for a unique glass blunt? Look no further than the Hemper Glass Blunt, essentially a glass blunt slider by Hemper. Featuring a wide mouthpiece, this easy to use glass blunt is ready for enjoying. Fill in the chamber with your dry herbs and push the mouthpiece forward – almost like a saxophone. The only difference? One is way more enjoyable!
Forget about having to roll a blunt with paper – now you can invest in a glass blunt that will offer you a consistent and quality smoking experience. Pack it in and inhale – there's a reason to go green with the Hemper Glass Blunt.
What we love:
      4" long
      Rubber grommet joint
      Wide mouthpiece

Forget having the perfect LBD. We're giving you the perfect LBB.


Are you a social butterfly? Want to share your herbs or stash with friends? Then maybe you should consider purchasing the Sesh Supply Glass Blunt by 420Science. This glass blunt slider is perfect for those who are constantly on the go, but enjoy sharing a puff or two. Similar to the OG Chillum, you can use everything from dry herbs to tobacco in this glass blunt.
Fill the tube by pulling back the inner glass and then push forward to release the ash.
Easy to use and easy to smoke, and, for under $10, you can't go wrong with an investment in a glass blunt! Not to mention, you can pick from different colours to suit your style. If you are feeling fancy, why not buy the rainbow and spread the love with this 4" glass blunt?
What we love:
   Glass blunts
   4" long
   Compact and versatile
   Gold decals





Add a bit of colour to your glass blunt collection!
Thanks to its smooth sliding action, and its thoughtful and functional design elements, The Best Glass Blunt rounds out our list of favourite glass blunts on the market today! Some glass blunts can be tricky to slide, which defeats the whole purpose. With The Best Glass Blunt's perfectly created grommet, you should expect a smooth slide. The swirly glass design feature on the side is more than just for looks: it also stops the tubes from rolling.
What we love:
Easy to slide
Golden hue distinguishes it from other glass blunts
Pinch located inside inner tube keeps herb where it belongs





Step up your blunt game with this twist blunt.
This glass blunt twisty is designed by everything420 and offers the real twist of enjoying a hit. Forget about having to measure out how much to roll in a paper joint, let alone trying to roll the perfect joint. Simplify your smoking life with this everything420 glass blunt. With a retail price of under $20, you can't go wrong. Not to mention you can use this glass blunt to enjoy twisted tobacco if you prefer something more casual.
Simply place your herbs into the glass tube, apply the cap and voila! Good to go! Save trees and paper with this twisted glass blunt – simply twist and enjoy with this spiral blunt.
What we love about these twisty glass blunts:
   Smokes like a paper blunt
   Quality glass and metal
   Comes with cleaning brush
   2 glass tubes
   Mouthpiece cap





Nothing but class with this glass!


Forget about rolling a blunt the old school way with the Twisty Glass Blunt by 7GreenGold. Able to hold up to 1.5 grams of herbs in the glass tube, you simply fill it up, apply the cap, and, in a counter-clockwise motion, screw the blunt. Enjoy your herbs and relax. This twisty glass blunt is perfect for a solo smoke session or for sharing!
This blunt twisty glass screw is easy to use and maintain. To ash the herbs, simply screw the cap clockwise and the ash will be pushed out, creating more room for fresh smoking herbs. Designed with premium 2mm thick German-engineered SCHOTT's glass, it's ready to give you a clean hit every time.
Looking to expand your bong and accessories collection? This glass blunt can be attached to any bong featuring a 14mm insert.
What we love about these twisty glass blunts:
   Made with thick German engineered SCHOTT glass
   2 rubber caps
   Can be used with a 14 mm bong



Decide how much herb you want to load up.


Waste not with Smokea's MJ420 Adjustable Glass Blunt. If you've ever wanted to light up for just a puff or two, but didn't want to roll an entire blunt to do so, this bad boy was made for you to enjoy even the shortest, but still top knotch smoking experience! Its ability to adjust in size means you'll waste no flower. You also avoid the question of what to do with the ash, because it simply ejects when you twist as you're smoking. Talk about easy to clean!

What we love:
adjustable so you waste no herb
disassembles, making it easy to clean
available in a variety of colours!




Slide this bad boy right into your pocket and toke wherever you go!


Looking for a pipe with a little more personality? We love these slider blunts from 420science. The magnum version keeps things simple, and, therefore, priced under $20. If you're looking for something with a little more personality though they've got some great artistic glass blunts!

What we love:
Flared mouthpiece that's easy to load and smoke from
Thick, high quality glass walls
Can hold a lot of flower
Quirky glass beads that act as slider stops


Why not get yourself a kit that has it all!?
Especially worth mentioning for any UK residents, the LeBlunt Twisty Glass Blunt Kit is one you're going to want to get your hands on! This kit has everything a toker could want, including a beautifully crafted twisty glass blunt. You'll also get two glass tubes, two cleaning brushes, two O-rings, a silicone cap and an awesome ying and yang card grinder.

What we love about these twisty glass blunts:
Comes with everything you need (except the herb, of course!)
Great gift idea
Happy reviewers speak about the surprising quality for such a low price
Conclusion
For the newbie toker, it may seem daunting to switch from paper to glass blunts. Thanks to Weed Republic, the process of transitioning from paper to glass just got easier and your smoking experience just turned a beautiful corner. With this list of the top 12 high quality glass blunts available on the market, tokers can find a twisty glass blunt or something like Grav Labs' or Ooze's glass blunts that have a slider to suit their budget and their needs.
Questions or comments? Drop them in the comments section for us below!
.

Written by Megan Medeiros (BA)
Megan Medeiros has a bachelor's degree in English and is currently working on a master's in English at James Madison University. She's the owner and operator of Medeiros Writing, and has been working as a cannabis writer for the past three years, mostly following the legal climate of marijuana, especially in areas like California, Colorado, Oregon, Canada, and other legal areas.
This post contains references to products from one or more of our advertisers. We may receive compensation when you click on links to those products. For an explanation of our Advertising Policy, visit this page. All photos were sourced from Pinterest.com | updated 2021
Reviews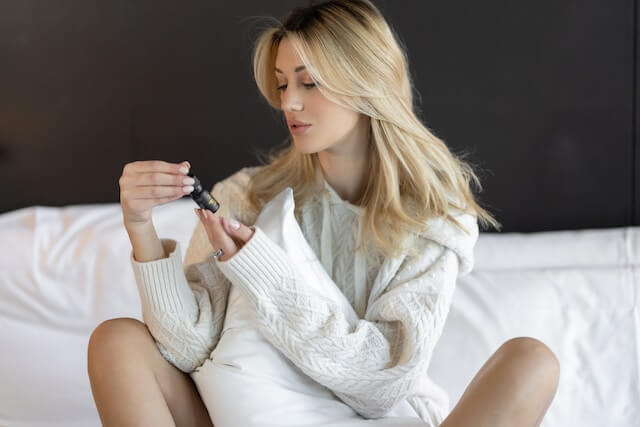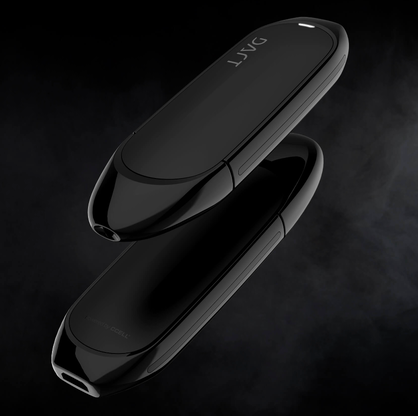 Stay home & get your daily
needs from our shop
Start You'r Daily Shopping with Nest Mart
Best prices & offers
Orders $50 or more
Free delivery
24/7 amazing services
Great daily deal
When you sign up
Wide assortment
Mega Discounts
Easy returns
Within 30 days