12 Best THC Cartridges In The World Right Now!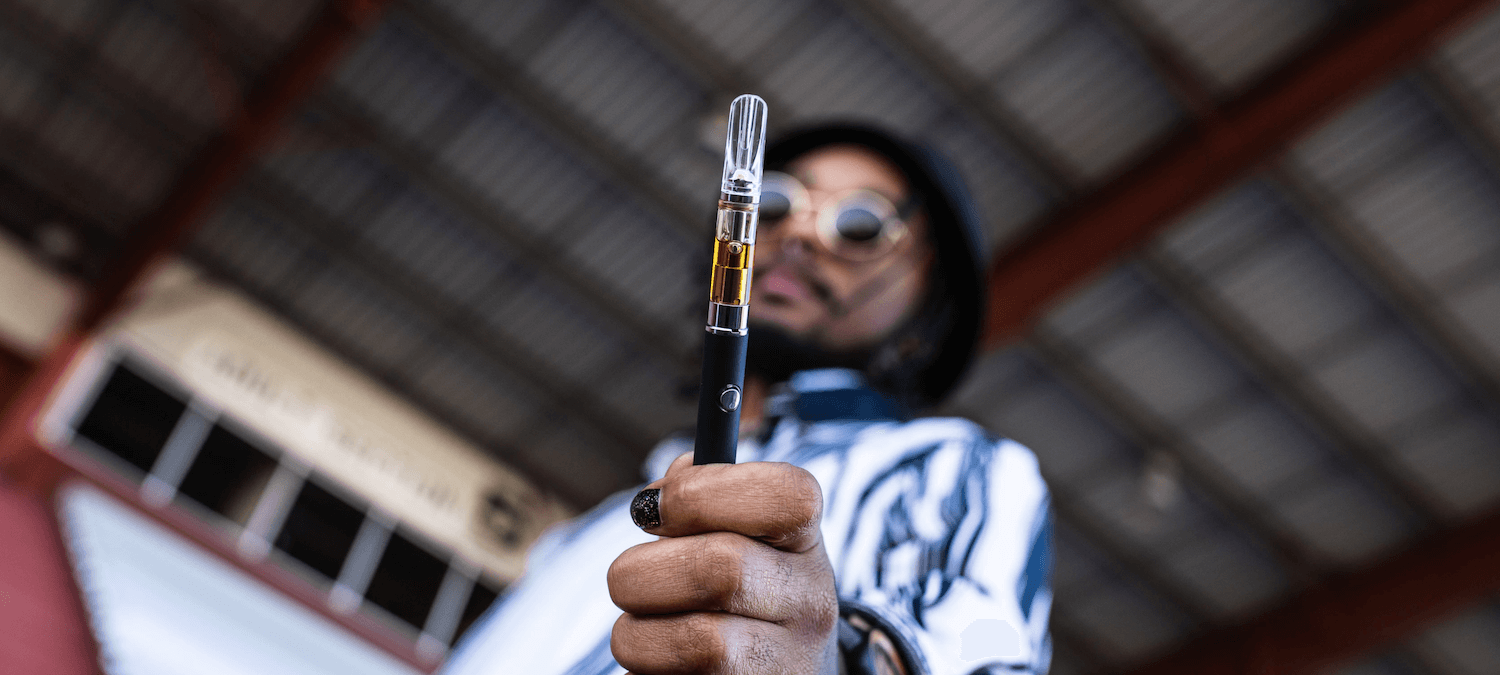 Best THC cartridges attach onto an e-cigarette or vape pen to give a portable rig that is discreet and easy to use. Vapes have a few advantages over smoking joints; they work faster without the need for rolling and have relatively little odour since no combustion takes place. Most believe that the smoother smoke is healthier and is more efficient, allowing you to make the most out of your weed. With a simple push of a button, vapes can relieve those suffering from anxiety, pain, stress and inflammation. 

Marijuana Laws are diverse in the States. Pre-filled cartridges are only legal in states where marijuana is legal; if you're from a state where only medical marijuana is legal, don't forget to get a doctor's recommendation before purchasing. You'll also find that buying THC online is next to impossible, so for many of these products you may have to ask your local headshop if they can order it for you.
Many different cartridge styles can be found on the market and pre filled cartridges can have THC oils of different flavours derived from different strains. Sizes range, with the 510 THC cartridge being the average size cart that will fit most vape pens. Make sure you know which size your pen needs before purchasing. Once you know that, and you cruise through our handy guide, we are sure that you will find a cartridge that will have you happily vaping away in no time!
 When thinking about having a vaping experience with the best oil cartridges, you need to know you have a pen that won't quit on you.

The Premium Edition Slim Oil Pen is the perfect device! This slim vaporizer can be used with a variety of cartridge brands. This means you can use it with the best THC cartridges or CBD cartridges!
ALL RIGHTS RESERVED ON THIS QUALITY STOCK PHOTO ON DANKGEEK´S WEBSITE!


Vape with the king of cartridges!


Each legendary 710 King pen cartridge by American company LoudPack contains 0.5ml of high-quality THC oil. The oil is distilled 5 times without the use of any solvent or other additives. It has passed many strict tests and results verifying LoudPack's claims can be found online. It has won countless awards and has been featured in well-known magazines such as High Times. Many flavours are available ranging from sweet flavours to more sour flavours. Check out LoudPack's website for a full list and description; we recommend the Gelato THC oil cartridge if you enjoy sweeter flavours and California Orange if you prefer your smoke with a hint of citrus.  
Each THC distillate cartridge is available for $35 gram and $60 per full gram. Pretty good value for a oil cartridge that has won so many awards! Be careful when purchasing these popular cartridges as many counterfeits from China can be found online.   
Best THC vape cartridge 2023
draws incredibly well with a strong distinct taste leaving you high in no time! It wins our "Staff Pick" award as a result.   
What we love!
Award winner
Many flavours/strains
Good value


Go simple and strong with one of Simply Naked's carts!


Founded in 2015 by a team of marijuana experts, Simply Naked cartridges have become popular in a short period of time. The THC oil cartridge is derived from many famous strains of marijuana such as SVF OG, Larry OG and Tahoe. We recommend the sour skittles THC oil cartridge because of its strong flavour and relaxing indica effects. The THC content of this vape cartridge regularly reaches above 80% and is not for the faint-hearted. It is guaranteed to get you high at a very affordable price-point.   
One common complaint from customers is a burnt taste towards the end of the 90% THC cartridge. You may need to adjust the vape voltage accordingly for the best taste.    
What we love!
90% THC 
Many strains available
Strong taste

Which delicious flavour would you choose?


Any vape enthusiast will know Californian company Brass Knuckles for their discreet and stylish pre filled vape cartridges. Each one has a metallic sheen with Brass Knuckles' recognizable logo.   
The oil used in the cartridges come from a CO2 extraction process with a high concentration of terpenes, giving the THC oil carts a strong aroma and taste. Cartridges are available in hybrid, sativa and indica varieties in plenty of different flavours such as blueberry, sour diesel  or girl scout cookies. There are many more flavours, check out their website for the full vape cartridge list!  
Each vape THC cartridge contains 1g of oil, sufficient for 200 hits. As a popular brand, be careful with fakes on the market.    
What we love!
Well built cartridge
CO2 extracted; full of terpenes
Famous brand
One of the best vape pens to help you get high with your favorite THC cartridges is definitely the Ceramic Cell Vape Pen Slim.

This kit is all you need to enjoy your THC oil and you can use different carts options with this beauty! 


THANKS TO THE PRO PHOTOGS FOR THIS QUALITY STOCK IMAGE!


Which potent oil would you load up into the iKusher cart?


Founded in 2016 in Los Angeles, iKrusher have expanded rapidly within a short period of time. They do different types of cartridges; the AC1003  is considered the original.     
This glass cartridge can hold up to 1 gram of concentrate. It has a nice gold and metal finish and a unique screw design which makes leakages virtually impossible. It has a ceramic disk and is wickless. If you have a bit more money to spend, we recommend the Kalibr; this THC
 wick style cartridge has a higher resistance giving a stronger vapour, not to mention the fact that it looks stunning!   
Note that each 1 gram THC cartridge is sold without oil and can be bought in large quantities of up to 500.  
What we love!
Easy to use screw on design
Affordable
Gives a strong vapour 


Don't waste time on lesser quality carts when you've got quality options right here!


Select Elite has recently been featured on magazines such as Forbes, Esquire and Leafly because of their rapid expansion. Their cartridges contain 0.5 grams of broad-spectrum oil and is derived from a number of different strains including OG Kush, Cherry Kush and Durban Poison.   
The oil claims to be 90% THC and has plenty of lab results to back this up; a select cartridge is bound to get you high in no time! Unfortunately, some users have commented that it has a rather weak taste so it may not be the best choice for experienced users. Of course this is subject to individual taste, so we suggest you try one for yourself to find out!  
What we love!
90% THC
Lab test results available
Many different strains 
What's on the inside is dangerously good!


Venom is an elite range of marijuana products for those with a little more money to spend. Oils are CO2 extracted and are 100% natural and free from harmful solvents or any other additives. Indica, sativa and hybrid strains are sold with a THC level around 55-70%. Lab results can be found on their website and some 3rd party results have actually indicated THC levels higher than 70%!  
This high potency 500mg THC cartridge is available at $40. We recommend this strain for anyone using medical marijuana  because of the wide selection of strains and its high potency!   
What we love!
High potency; more than 70% THC
100% natural
Good medicinal option
 If you want to make your life easy, then The Bug Rx oil vape pen is the perfect choice for you! 

This small pen has a removable coil and a tank that you can fill effortlessly to focus at what you really want, to enjoy the best THC cartridges!

THANKS TO THE PRO PHOTOGS FOR THIS QUALITY STOCK IMAGE!



Stiiizy is perfect for vapers who want something easy to take anywhere with them!
The Stiiizy THC oil cartridge brand is perfect for beginners cannabis consumers. This super small THC oil cartridge fits perfectly in the pocket and is available in disposable pod type cartridges, meaning minimal maintenance and cleaning for your vape pen.   
Plenty of strains are available like Skywalker OG, Strawberry Cough and Granddaddy Purp. THC tests have shown levels of up to 85%, perfect for anyone suffering from chronic pains or aches.   
Prices start at $35 per half-gram, with the cost of their THC cartridge pen at an affordable $20; a THC cartridge battery is included. Stiiizy does free delivery on orders over $100 and are known for their excellent customer service.   
What we love!
Easy to use pods
Up to 85% THC
Excellent customer service


Keep it simple with Lit's quality THC oil.

Launched in LA a few years ago, LitXtracts is focused on producing premium oils. Many flavours are sold including blue dream, blueberry pie and mint. They do not contain any coconut oil or MCT oil as well as other harmful ingredients and solvents; test results can be found on their website. Customers have overall been impressed by the oil's strong taste and excellent product!   
Lit cartridges are sold in 0.6g and 1.2g sizes coming in at $59 and $85 respectively.  Free express deliveries are available for orders over $129 to all 50 states and Canada.    
What we love!
0.6g & 1.2g sizes
No harmful ingredients
Strong taste, good airflow
Vfire Pods

- $6.95 (empty cartridge 1g)


We love the magnetic lock-in feature on these Vfire Pods!


The ALD Vfire pods are known for being incredibly easy to use. They are locked in magnetically making it easy to change cartridges for cleaning or refilling. They have good airflow and therefore rarely clog up if looked after well. Heating is achieved via a ceramic heating element and gives an incredibly smooth vapour.   
This liquid THC cartridge is priced at $6.95 making it great value for money. Our only complaint is that it's a little fragile, but can still last a long time if it's taken care of.   
What we love!
Good value for money
Good airflow
Smooth vapour
These handy dandy CCell carts are great additions to have around.


If you're looking for an affordable yet reliable THC cartridge, this one by CCell may be the one for you. The atomizer is made out of ceramic and the tank out of glass, and you can choose whether you want the mouthpiece made out of ceramic or wood. The mouthpiece can easily be screwed off for refills and is guaranteed leak-proof. Four 2mm flow ports are installed, providing good airflow.   
These clear THC cartridges are available in three different sizes: 1ml, 0.5ml and 0.3ml. It has earnt plenty of 5-star reviews because of its ease of use at only $4 each!   
What we love!
Three different sizes
Affordable
Four 2mm flow ports give great airflow
If you want to have one of the best THC cartridges, then you need to get the Ccell 510 Tank! 

Just grab your favorite THC oil, fill it up and be ready to get high!

THANKS DANKGEEK FOR THIS QUALITY PICTURE!

One of the best organic options out there, the only difficult part is choosing which flavour you want!
Californian company AbsoluteXtracts has a huge menu of cartridges. All their products use oil extracted from 100% organic cannabis plants and is non-GMO and pesticide free. The full spectrum oil cartridges has a distinct smell and flavour thanks to high pressure CO2 extraction.  
Pure Xtracts flavours include blue city diesel, SFV OG, Chemdawg and Cherry Pie. Check their website for a full list, there are more than 10! We found the cartridges to be efficient and have a good taste, perfect for a chilled afternoon. The cartridge is both durable and relatively discreet if stealth is a priority. The battery life of the pen is also long, making it the perfect travel companion.    
At $35 for half a gram, this is priced in the mid-range category but is certainly good value for money for something of such high quality.   
What we love!
Plenty of different strains
Discreet and durable
Perfect for travel


Tasty THC-filled carts from a recognizable name? Yes, please!


We cannot end this guide without mentioning the legendary Supreme cartridge. Originating from California, you can easily recognize it from its red logo. This 95% THC cartridge is very strong and newcomers to marijuana should take care. Many cannabis flavours are available including Jet fuel OG, sour diesel and strawberry cheesecake; customers often love these near pure THC cartridges for their great taste.    
Despite all this, Supreme cartridges have actually failed some lab tests which indicate the use of pesticides in its products. Pesticides are odourless and harmful - smoke at your own risk. Coming in at $25 a gram, it's cheap, but do some research into contents of the specific cart you're looking at before you buy.  
What we love!
Recognizable brand
Cheap
Near 100% THC cartridge
  This is the best vape if you want to be discreet with your THC oil cartridge! The Decoy mini vape pen is very tiny, so you can enjoy it everywhere you go with your cannabis oil! 

It also includes two ceramic pod style vape cartridges.

THANKS TO THE PRO PHOTOGS FOR THIS QUALITY STOCK IMAGE!
The Real Deal: Are Your Favorite Carts Legit?
When it comes to the world of THC carts, discerning the authentic from the counterfeit can be a daunting task. With the rising popularity of Fryd THC Carts and the buzz around Strane Cartridges, it's crucial to rely on reliable reviews. Speaking of reviews, the &Shine Vape Cartridge has caught the attention of many enthusiasts. Offering a great combination of high potency distillate oil and a smooth vaping experience, these cartridges have gained a loyal following. If you're seeking an uplifting strain, the beloved Northern Lights might be the perfect choice. Stay informed and make an informed decision with helpful reports on the authenticity and quality of your favorite carts.
Conclusion
We've listed cartridges of different sizes and materials in our guide. If you do not yet have a vaping hardware, then check out our vape pens guide. Alternatively, you can browse the company's website for a suitable vape pen that attaches onto the cartridge although be warned that plenty of fakes are on the web!

Once you've got the right pen, load it up with one of these favourites listed above and you'll be ready to go!

Thanks for reading and happy vaping!
Still have questions before you buy? Drop us a comment below!
.

Written by Megan Medeiros (BA)
Megan Medeiros has a bachelor's degree in English and is currently working on a master's in English at James Madison University. She's the owner and operator of Medeiros Writing, and has been working as a cannabis writer for the past three years, mostly following the legal climate of marijuana, especially in areas like California, Colorado, Oregon, Canada, and other legal areas.
This post contains references to products from one or more of our advertisers. We may receive compensation when you click on links to those products. For an explanation of our Advertising Policy, visit this page. All photos were sourced from Pinterest.com | updated 2021
Reviews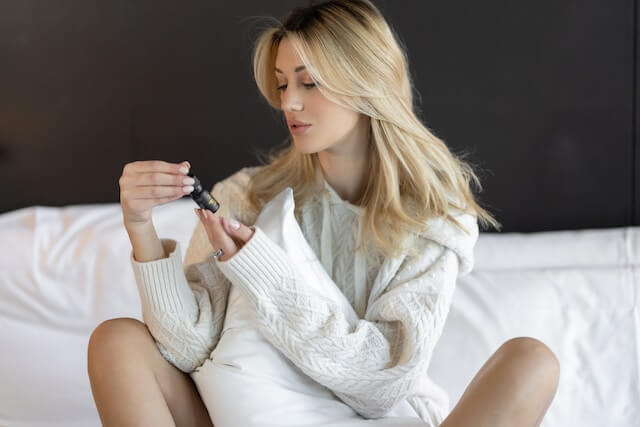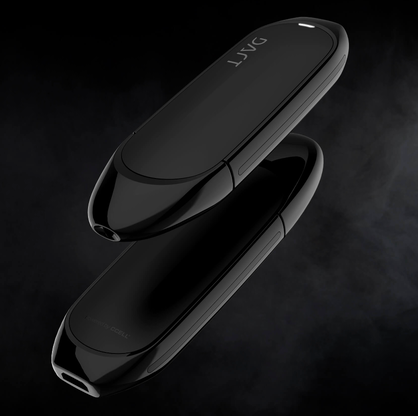 Stay home & get your daily
needs from our shop
Start You'r Daily Shopping with Nest Mart
Best prices & offers
Orders $50 or more
Free delivery
24/7 amazing services
Great daily deal
When you sign up
Wide assortment
Mega Discounts
Easy returns
Within 30 days