AirVape Vaporizer Review | Airvape XS Go Flower Vaporizer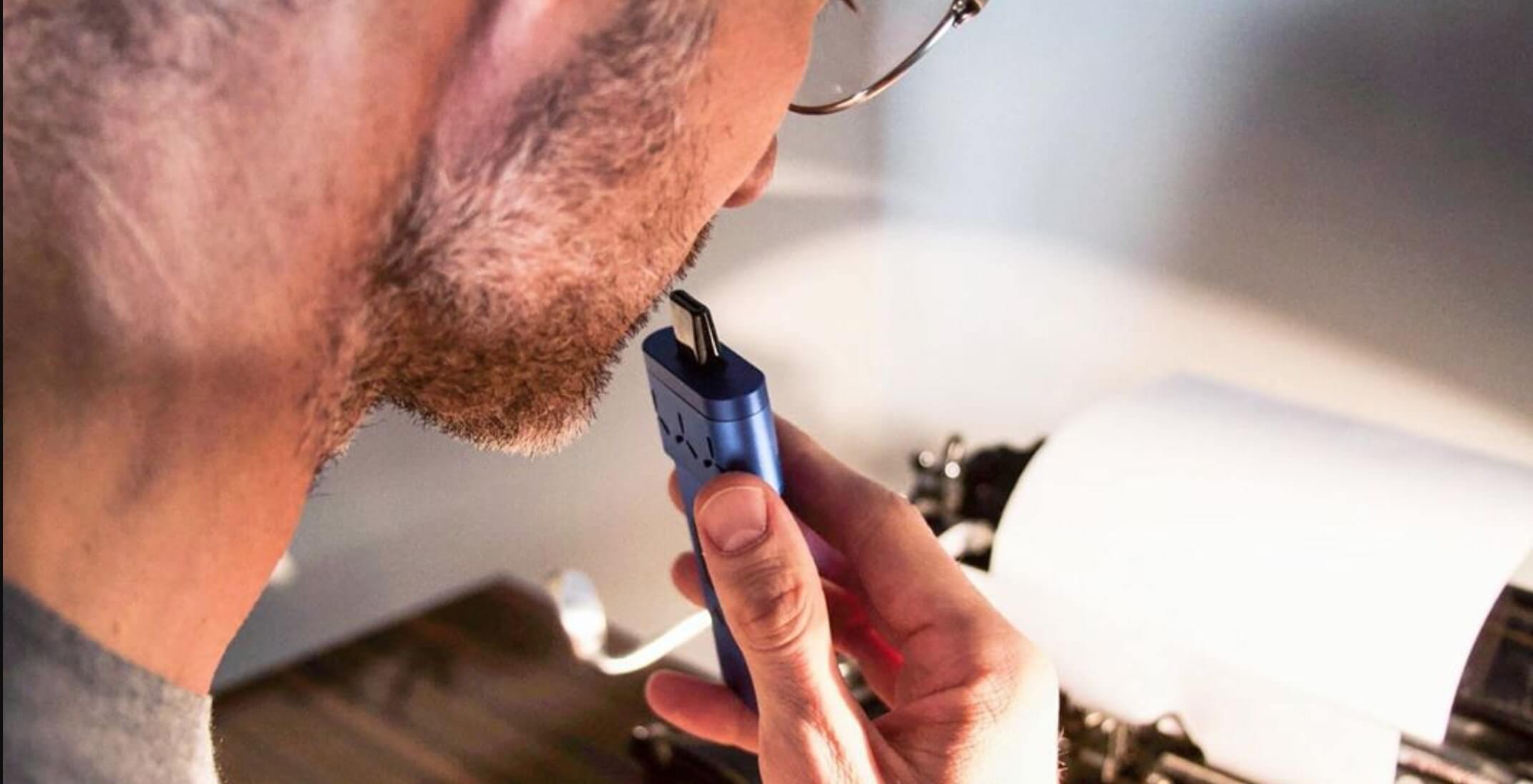 Vapes are becoming more and more popular these days and with good reason, too! Not only is vaping better for your health than smoking, but it also allows you to have more control over the high you experience. But vapes are super complicated! How do you possibly know which one is worth your hard-earned money and which ones are a waste of your time? We're here to help.
AirVape is a company that knows what stoners want in a great vaporizer and they understand what quality means when it comes to their products. They offer high-quality, well-constructed vapes at a reasonable price. From cartridge vapes to plant vapes, AirVape makes them all. We've tried several of their high-quality vapes, but for this review, we're going to focus on the AirVape X Review. 
The AirVape X is a fine piece of machinery, constructed of the highest-grade materials and fully equipped with easy, two-button temperature control, a lightning-fast 20-second heat-up time, and a dual filter, 3 AirFlow chamber ceramic mouthpiece. The AirVape X Review allows you to have better control of your smoking experience with temperature control and attachments, like the water bong attachment. This excellent vape is definitely a seasoned smokers dream. Without further ado, let's dive in!
What is the AirVape X
The AirVape X is a combination vaporizer (conduction and convection), making it possible for it to heat up in just 20 seconds. This vape works with flower or concentrates and is micro-USB chargeable. Its sturdy, metal body keeps it safe from potential damage.
It has easy, two-button temperature control (quite rare amongst portable vapes), allowing you to customize which terpenes, cannabinoids, phytocannabinoids are vaporized first, creating a more custom high. It also has an automatic shut-off feature, meaning that you never have to worry about your battery draining itself or your vape overheating.
What's included
In addition to the vape itself, when you order the AirVape X Reviews, you get the insert to allow for vaping concentrates, the USB charging cable, tools to make both cleaning and loading a breeze, the user manual, replacement filter screens, and a limited lifetime warranty. 
What we love
This vape is very slender and small in construction. Weighing only 3.2 oz and having a width of 0.48 in, this vape is the perfect portable vape to discreetly take anywhere you want to go. It also makes it easy to pass around in a small group or hit on the go without the worry of it being too cumbersome or droppable. 
The heat-up time on this vape is incredible. Portable vapes generally take less time to warm up than their immobile counterparts, but only 20 seconds to warm-up is almost unheard of. It's just one more way that this incredible vape is the most convenient of the portable options available.
It's well constructed of sturdy steel, Li-Ion, and ceramic; takes only an hour to charge; and you can use it while it charges (if the battery isn't completely drained). This is just yet another way that this vape is the most convenient one available. It's sturdy, able to withstand a drop or two without incurring damages. It can charge almost anywhere and the low battery doesn't have to keep you from hitting a bowl when you want, since you can hit it while it's charging.
Because it's a combo conduction/convection vape, it hits smooth and cooks the product thoroughly throughout. One common problem with portable vapes is that if you pack it too tightly, the product in the middle never gets fully heated to the right temperature, thus getting cooked without providing you with the effects, wasting it and ruining the taste. That's not the case with the AirVape X. Reviews. While, yes, you do want to pack it relatively loosely, the combo conduction/convection heating allows the product to be heated throughout.
The 1.3-inch display is both neat and extremely useful. It allows you to see the battery level, temperature, and adjust the automatic shut-off timer. The vape also vibrates to let you know that it's ready or that it's turning off. These features help the AirVape X Reviews to stand out amongst the many other portable vapes available on the market. It makes it easier for you to tell what temperature your vape is at, how charged the battery is, and adjust customizable settings with ease.
Speaking of customization, this vape has a wide range of options for just that. The creators behind AirVape understand that what stoners really want is the ability to do more with one really great piece, rather than have a million different pieces. We already mentioned the attachment to allow you to use concentrates, as opposed to flower, in this vape and the water bong attachment. They also have the options for their other vapes to use them for cartridges and a wide variety of mouthpieces from which you can choose your favorite. With AirVapes X Reviews, the options are practically endless.
Can You Improve On Perfection?
Hands down this is an amazing device and the only issue we faced was when we ground the flower up too fine. This caused an issue commonly referred to as "Scooby snacks." This is when little pieces of product sneak up into the mouthpiece of your vape, getting in your mouth or throat when you go to hit it.
Another thing is the harshness these little vapes can have when you hit them. Because they're smaller and getting very hot, the vapor you're inhaling is extremely hot without much space to cool down, as it does in an iced bong or a wand or bag vape. Don't pull too harshly or for too long, as it can hit the back of your throat hard. Turning the temperature down on your vape could also help to minimize this. 
Both of these minor complications are relatively easy to fix, prevent, or avoid. They're definitely not dealbreakers for the product. Overall, we rank this incredible vape as a 9.5/10.
Conclusion 
The AirVape X is a well-constructed, high-quality conduction/convection combo vape. It's extremely and easily portable, easy to use, and beyond convenient. It uses a very common charger, charges quickly (it only takes an hour!), and can even be used while it's charging. It has a wide variety of attachments, allowing you to customize your smoking experience as much or as little as you desire.
While we only focused on the AirVape X for today's review, AirVape X review has a ton of other fantastic products, some of which they sent us to try out, as well. You really can't go wrong with any of the vapes made from this incredible company.
Other Incredible AirVape Products
Reviews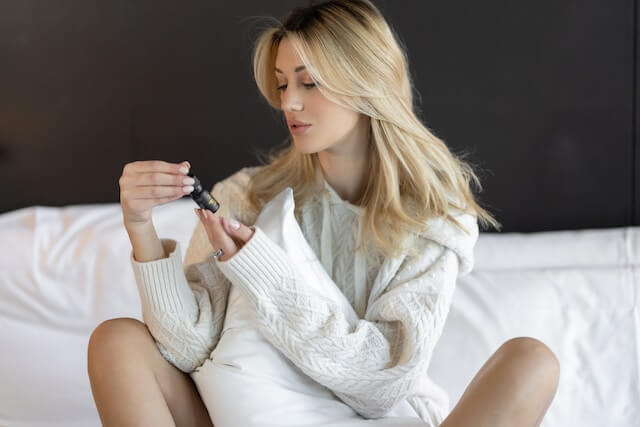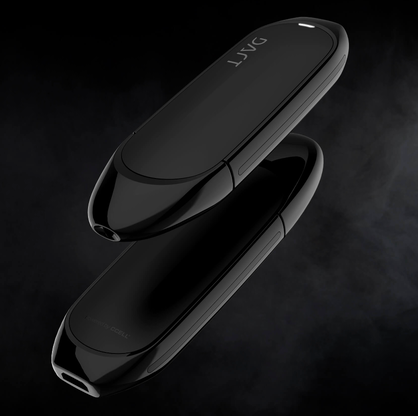 Stay home & get your daily
needs from our shop
Start You'r Daily Shopping with Nest Mart
Best prices & offers
Orders $50 or more
Free delivery
24/7 amazing services
Great daily deal
When you sign up
Wide assortment
Mega Discounts
Easy returns
Within 30 days