Most Luxurious 24k Gold Rolling Papers & Cones in The World!
David and Leah Kaye Weathers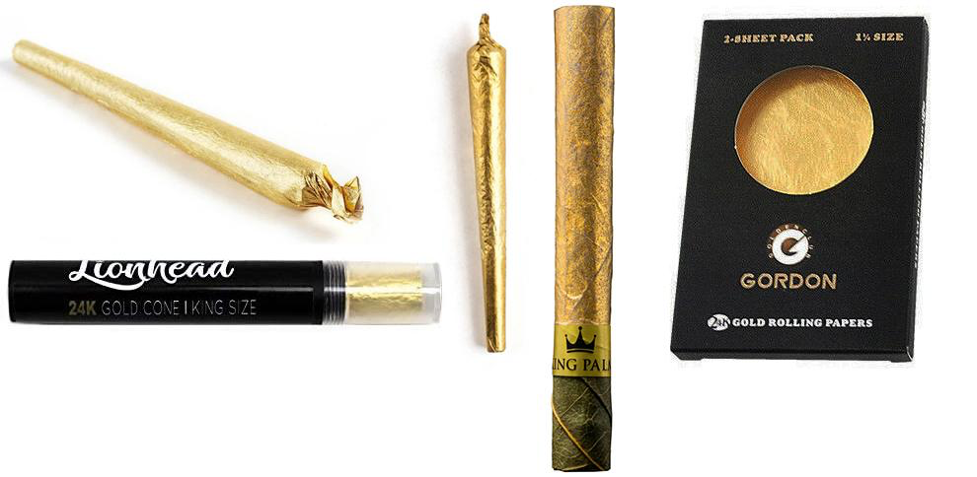 Smoking a 24k gold blunt wraps can make anyone feel like a superstar. Gold rolling papers have been popping up all over the internet, including use by Instagram influencers and celebrities. Smoking gold papers is sort of like driving a Mercedes Benz: they provide no real benefit, aside from letting everyone else know that you have money to burn.
Maybe you need to boost your social status, or maybe you just want a taste of the high life. In any case, we have brought you a list of the most luxurious 24k gold blunt wraps, cones and rolling papers on the market. Any of these options are sure to bring you a fancy, fuzzy feeling inside, even if they also quickly deplete your bank account. And don't worry, you're not actually smoking the gold when you light up a 24k joint. The precious metal is left behind in your ashtray, as gold requires higher temperatures to vaporize. Don't get any big ideas here — the local pawn shop won't want to buy your gold-infused ash. 
King Palm Vanilla Gold Leaf Cone
Price: $15 for 1 Roll
King Palm brought the 24k gold blunt wraps smoking experience to a new level of indulgence with their Vanilla Gold cones. Building on the innovations of their tobacco-free blunt wraps and terpene-infused filter tips, these pre-rolled cones just scream luxury. Considering that smoking a blunt is a deluxe experience on its own, adding 24k gold to the mix AND high-quality vanilla flavors is sure to impress even your bougiest friends.
The wraps use all-natural Cordia leaves and edible gold to form a pre-rolled cone. Each cone is fitted with a terpene-infused filter tip. The tip is crafted from organic corn husk that provides more stability and filtration than a paper filter. The flavor is released through a squeeze-and-pop ball in the filter. The only contents of the flavor ball are food-grade essential oils and naturally-derived terpenes. The vanilla is smooth and subtle, blending well with the herbal flavors of your cannabis flower. Using the included collectible packing stick, you can fit a whole gram of your finest bud in this cone with no rolling required! When properly tamped down, the King Palm gold leaf rolling papers burn slow and steady. This ensures that your 24k blunts won't go up in flames too fast. 
Shine 24K Gold Rolling Papers
(Image credit: shinerollingpapers.com) - Price: $11 for 1 King Size Paper
Shine gold rolling papers have definitely made a splash in the 24k gold papers industry. They have one of the widest selection of 24k products, from this $11 rolling paper to an $840 "Ultimate Experience Briefcase." They put on an annual scavenger hunt, hiding these product-filled briefcases in cities across the USA for lucky smokers to find. Shine gold papers are made from the finest edible gold and a hemp blend paper base. They smoke smooth and true, similar to any traditional gold-less hemp papers. There is a slight metallic taste when smoking these papers, but that is true for most of the options on this list. These gold rolling papers are sure to impress everyone at your next smoke session. Shine says it best: "Don't be at the party. Be the party." 
Hornet 24K Gold Rolling Papers
(Image credit: HORNET) - Price: $11.59 for 2 Standard Size Papers
This 2-pack of standard-size 24k gold rolling papers is one of the most economical options on our list, yet they still retain the same quality as most of the other choices. The gold is provided by a food-grade 24k gold powder blend, while the rest of the paper is crafted from natural grain fibers that are unbleached and organic. These quality materials result in a smooth, even burn. At half the price of similar products from Shine, these Hornet papers should satisfy your desire for luxurious gold joints while not quite breaking the bank.
Lionhead 24K Gold Pre-Rolled Papers
(Image credit: Lionhead.co) - Price: $16.99 for 2 Standard Size Cones
Lionhead adds an extra dose of luxury with these pre-rolled 24k gold cones. The papers use similar materials as most of the other gold rolling papers, including the finest edible gold and a hemp-based blend. However, these papers come in a pre-roll cone form, allowing for quick and simple use. You don't have to be an expert roller to enjoy a gold joint. 
At around $8.50 per gold cone, you are definitely paying a premium to have the paper rolled for you. However, that shouldn't bother anyone on the search for the most luxurious rolling papers, as these will definitely give you the fancy feeling that you're looking for.
Zoe 24K Gold Rolling Papers
(Image credit Zoe gold rolling papers) - Price: $11.99 for 2 King Size Papers
These Zoe 24k Gold Rolling Papers are another one of the more affordable gold rolling paper options, but they still pack in the same level of quality as other options. Zoe uses the finest edible gold and a hemp blend paper base that ensures a smooth and even burn. Unfortunately, each puff brings about a metallic taste that is common with these types of papers. No surprise there. 
Shine Gold Cone
(Image credit: shinerollingpapers.com) - Price: $16 for 1 Standard Size Cone
Shine is one of the leading golden rolling paper companies, so they naturally made our list twice. This gold cone employs the same materials as Shine's other products, including edible gold and a hemp-based paper blend. At $16 for one standard size paper, these are one of the more expensive options on our list. But you came here for luxury, not affordability. As far as luxury is concerned, it is hard to beat a gold-encrusted rolling paper that is already rolled for you. 
Hornet 24K White Gold Rolling Papers
(Image credit: HORNET) - Price: $11.59 for 2 Standard Size Papers
If plain old gold is a little too unoriginal for you, Hornet has you covered. These white 24k gold rolling papers are just about identical to their regular gold counterparts, including the natural grain fibers and food-grade gold powder. However, these have a white and silver shine to them that is much different than the rest of the options on this list. 
24k Rolling Papers: The New Gold Standard
Busting out some gold joints at your next get together is sure to brighten the mood. Whether it's a birthday, holiday, or just another Friday night, your opulent choice of rolling paper will impress your guests and make it a night to remember. Keep in mind that unless you employ your own joint roller, you still have to roll most of these papers after purchasing them. If you are not already an expert roller, is the pressure of crafting a perfect gold joint going to help at all? Those who don't want to deal with the stress would be best suited with the King Palm Vanilla Gold cone, as you can just pack it and light it. Besides, is it even a luxury if you have to roll it yourself? 
Reviews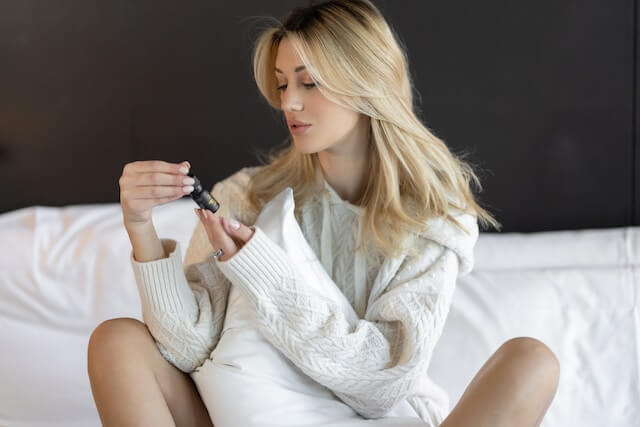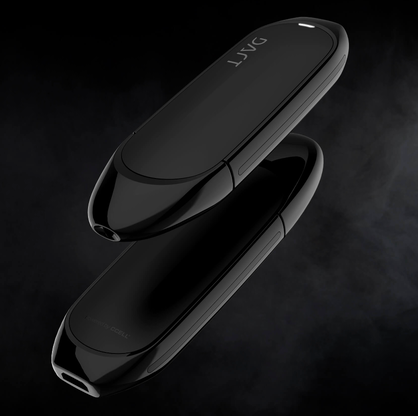 Stay home & get your daily
needs from our shop
Start You'r Daily Shopping with Nest Mart
Best prices & offers
Orders $50 or more
Free delivery
24/7 amazing services
Great daily deal
When you sign up
Wide assortment
Mega Discounts
Easy returns
Within 30 days