10 Best banger hanger rigs in the world right now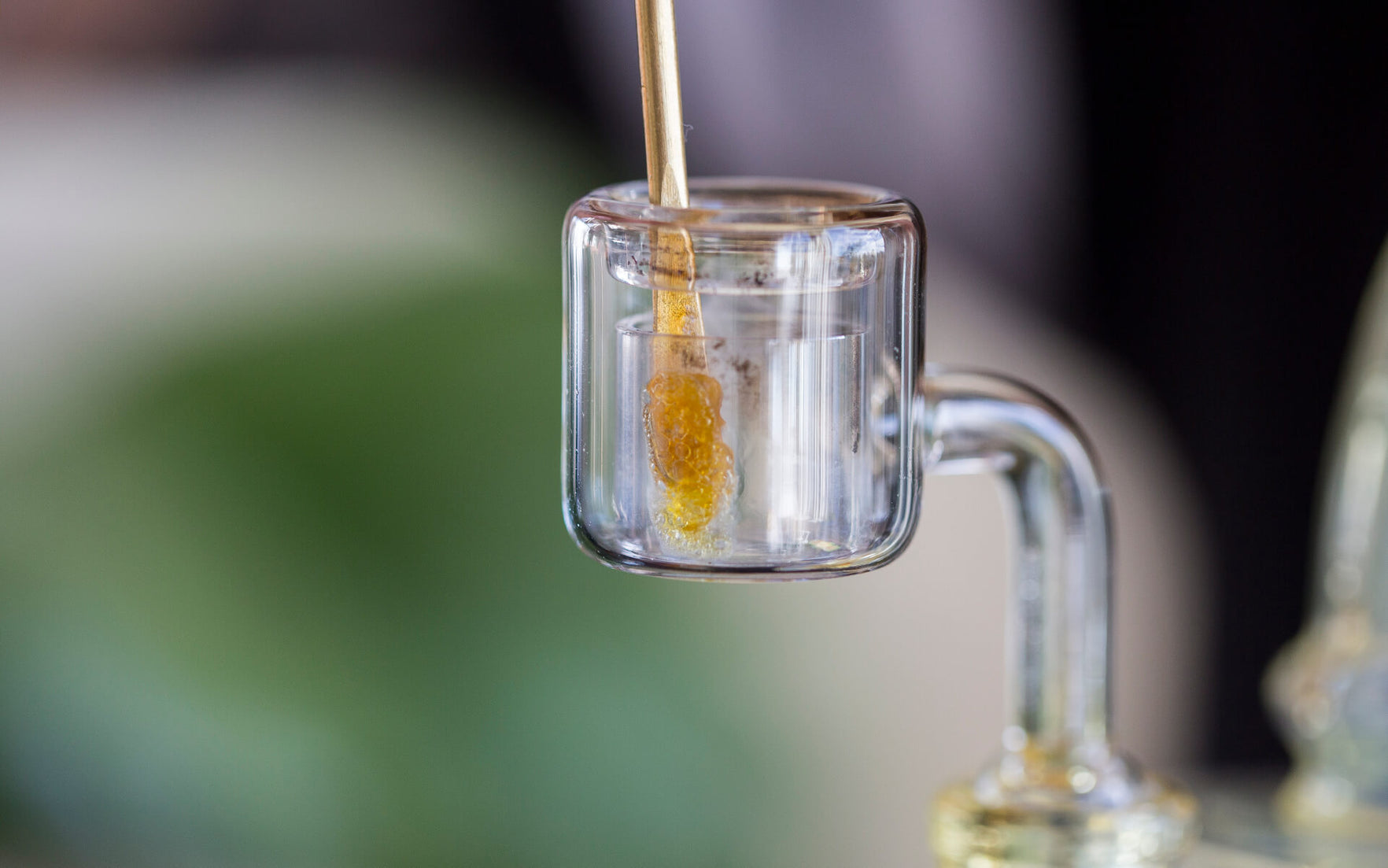 Dabs, shatter, wax---whatever you call them, cannabis concentrates are all the rage these days. There are even CBD concentrates you can dab! But with all this innovation and excitement, it can be a bit difficult to keep up with all the tools and terminology. With this simple guide, even an old toker will be up to speed and ready to try their first concentrate. 
So what are dabs?
These super-potent concentrates come in many forms and fashions. You've surely seen your friends or neighbors vaping a cart full of THC goodness. Perhaps you've even had the privilege of ripping shatter through a more traditional nail-and-dome rig. But we think the best way to go is a banger hanger rig. 
What is a banger hanger?
These rigs exclusively use bangers, which are quartz bowls designed especially for dabbing. The quartz can withstand the extreme temperatures needed to take dabs, unlike typical glass bowls which could break under that much heat. Glass banger hanger rigs generally have a female joint, and always hold the banger at a 90° angle so you can dab with ease.
How do you use a dab rig banger?
Basically, you're going to heat up your banger, drop your concentrate, and take your hit. You'll need a basic propane torch to get the quartz hot enough for dabbing. Heat the banger with a low flame until it glows red. Turn off the torch, let the banger cool for 5-10 seconds, then drop your concentrate in the banger and inhale. 
NOTE: Do NOT touch the banger for a while after heating; it will be incredibly hot. Unlike with typical water pipes, you don't have to remove a banger to clear your hit. Just inhale like there's no tomorrow and try not to cough up a lung!
What's the best banger for dabs?
While we can't recommend one generic quartz banger over another, we can advise you to get just that: a QUARTZ banger! Some bangers will be made out of cheap glass, and while they may work briefly, they run a high risk of shattering under the extreme heats needed for dabbing. So always steer clear of glass for this part of your rigs.
 

Great price
Durable glass
Hits like a champ

Packing a huge punch for a great price, this is one of the best banger hanger rigs around. The two (that's right - two!) recycling tubes serve as the perfect handhold, ensuring you'll never drop your nice glass. The real kicker is the size of this little guy. At just 6" tall, you can stow it away with ease, but without losing any of the function of bigger glass pieces. 
 

Beautiful
Low price
Comfortable to use

We always love a nice work of glass art, especially when we can smoke out of it. This glass banger hanger rig is just that. With a slit UFO percolator and a very fair price point to boot, this banger hanger has something to offer for everyone. Even though it may not offer the convenience of a vape cart, this rig is will make your hit just as smooth.  
You may be wondering, "What size banger do I need?" This particular glass comes with a 14mm female joint, so you'll need to make sure you have a 14mm male joint quartz banger to pair with it. Always make sure every part of your equipment is appropriately sized before buying your first banger hanger rig. 
 

Most durable glass
Free glass cap or slide
Best smoking experience

Don't let the price tag scare you with this awesome glass piece. Featuring a stemline perc and splashes design, this glass banger hanger is sleek and functional. Whereas others might spend their time strictly on appearance, this banger hanger rig couples sharp looks with incredible function. It even comes with a free matching glass cap or slide, depending on which style you choose. This banger hanger rig also comes with a 14mm female joint, so you'll need to couple it with a 14mm male joint quartz banger. 
 

Cute little piece
Solid price

Convenient size

We couldn't leave out another of our favorite mini banger hanger dab rigs. It's simple, clean, is an affordable price, and has a cool, colorful neck and downstem to boot. This glass banger hanger is probably your choice if you prefer less fuss and fancy, but still want to take big trips in comfort. Even with its simplicity, this banger hanger includes an inline diffuser and is small enough to take on the go (careful not to break your fancy new glass!).
 

Fantastic smoke filtering
Beautiful glass art
Compact

Ok, back to an artsy glass banger hanger. Seriously artsy. This glass banger hanger is the bee's knees. At only 6" tall, this glass packs a lot of awesome art into a tiny, but the highly functional, package. Between the recycling action and the diffused downstem, this is one of the smoothest rigs you'll ever take a dab through. On the visual side, it features bees, a beehive bowl for smoking, and glass honey droplets along the sides. The price on this banger hanger may seem a little steep, but you get what you pay for, especially if you care about how your glass rigs look. 
 

It's a freakin' FOOTBALL
Still smokes great
Fits in with the trophy collection
This glass banger hanger rig is a touchdown! Ok, jokes aside, this is such an awesome piece of glass. Picture it: It's game day. You've got the gang over to watch the game. Somebody breaks out the good stuff, and you all want a dab. Then you break out this awesome glass banger hanger. Even though it isn't necessarily cheap, we don't think you can put a price on being the MVP at your next party. 
 

Most functional banger hanger rig
Reasonable price for the quality
Durable glass

This glass banger hanger is all about function over fashion. With a fire hydrant quad perc and a sizable chamber, you can milk a huge dab without choking on it. While it may not be colorful, this glass is sleeker than other rigs with it's simple, clean design. This banger hanger is the best choice for someone seeking function over fashion. It also makes a great bong if your quartz banger happens to be out of commission. 
 

Totally unique glass art
Smooth smoking
Jimmy Buffet vibes

Summertime is all about soaking up the sun, vibes, and fruity drinks. This particular drink isn't quite as fruity, but it's definitely just as sweet. This creative banger hanger is one of the coolest rigs around. You'll have to be careful, as with any delicate glass art, but that's probably nothing new for smokers with years of collected glass lying around. 
 

Dab harder than other rigs
Great price
Extra durable glass

This glass hanger will give you the huge hits you're after. The kind that really hit you in the face and takes you back to your freshman days, when smoking was new and the buzz still silly and heady. Banger hanger rigs can often do this when paired with the right concentrates, but this piece of glass does it like no other and at a price point lower than half of the similar rigs. With a 3-holy diffy diffuser, you'll still enjoy nice smooth hits, no matter how big. Unlike some glass rigs, this one has a base that's much wider than the top, providing more stability and keeping your glass safe from harm.
 

Dab in comfort
Lowest price point
Quality glass

This glass banger hanger is one of the most classic of all the rigs we've tried. Its got a classic hourglass bubbler shape, and the neck curves just right to dab comfortably. The price is outstanding, so you can save your budget to dab instead of tying it up in your glass. As with many of these rigs, this glass banger hanger comes with a bowl for smoking dry products as well, but we find it really shines best as a dab rig.
Conclusion
Let us reemphasize: be careful with your super-hot quartz bangers! These new tools are a little different from old school glass bowls, and you can burn yourself without proper caution. That said, we absolutely love the wave of concentrates, and especially smoking them through glass banger hanger rigs!
Even though there are a ton of options for your concentrate wants and needs, ranging in cart form to shatter for dabbing, we stand by the comfort and quality of glass banger hanger rigs. They're simple to use and provide great smoking experiences. Of course, we'll still never pass up on an old fashioned joint.
.

Written by Megan Medeiros (BA)
Megan Medeiros has a bachelor's degree in English and is currently working on a master's in English at James Madison University. She's the owner and operator of Medeiros Writing, and has been working as a cannabis writer for the past three years, mostly following the legal climate of marijuana, especially in areas like California, Colorado, Oregon, Canada, and other legal areas.
This post contains references to products from one or more of our advertisers. We may receive compensation when you click on links to those products. For an explanation of our Advertising Policy, visit this page. All photos were sourced from Pinterest.com | updated 2021
Reviews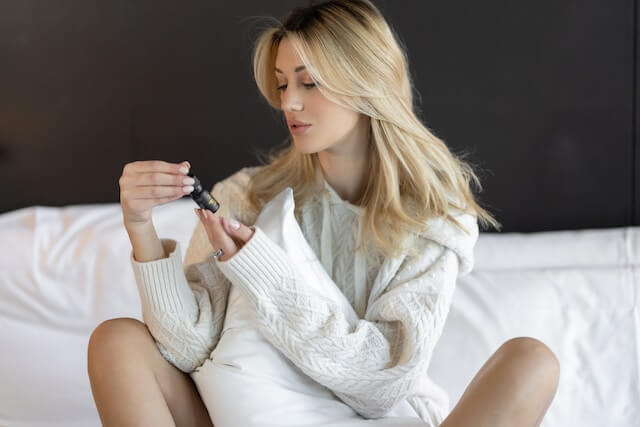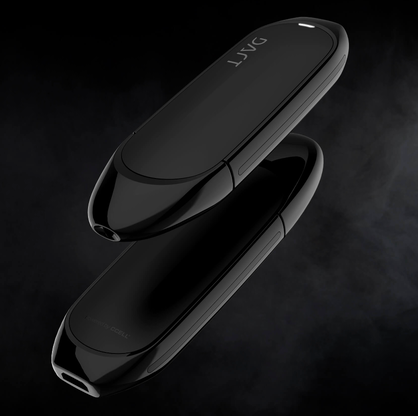 Stay home & get your daily
needs from our shop
Start You'r Daily Shopping with Nest Mart
Best prices & offers
Orders $50 or more
Free delivery
24/7 amazing services
Great daily deal
When you sign up
Wide assortment
Mega Discounts
Easy returns
Within 30 days