Best CBD Beard Oils | Branded Beard Oil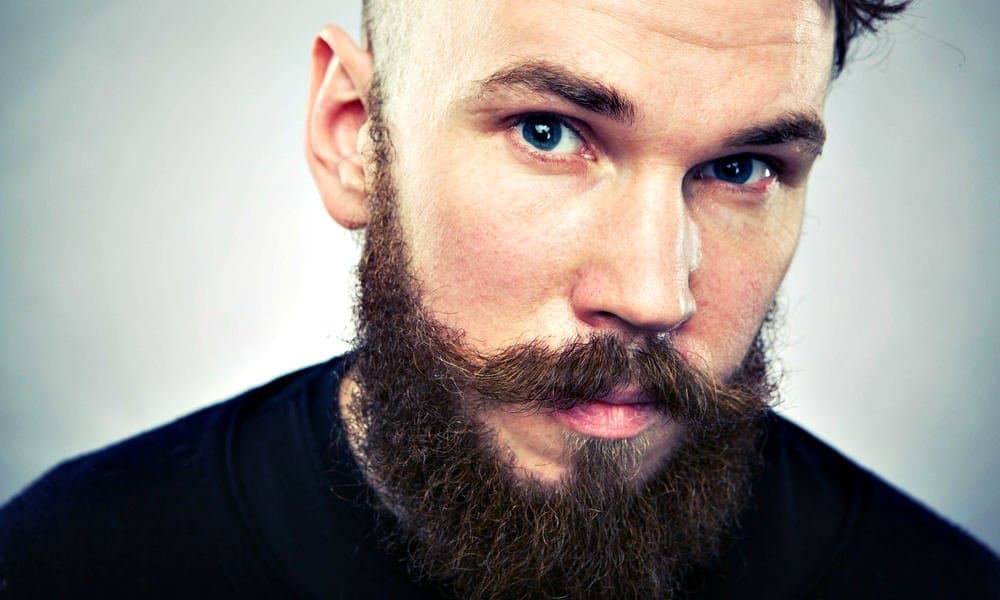 Whether you're looking for the top 10 beard growth oil to properly groom and maintain a magnificent mane or you're looking to grow gentlemanly facial hair, we've got here the top 10 beard growth oil that will help you sculpt and groom your beard or grow a great mustache while also taking great care of your skin. Keeping your skin smooth and moisturized underneath your beard and mustache is one of the best parts about a good beard oil, so you're going to want only the best combinations of CBD, argan, and jojoba oil you can find. 
Always keep in mind that CBD products are not intended to diagnose, treat, cure, or prevent any disease. CBD (or these products) has not yet been regulated by the Food and Drug Administration, so always be careful and do your diligent research before purchasing any products.
 

Great scent
Organic!
Promotes Growth
Smooths

Your beard will thank us when you use our staff pick because this product is perfect for helping coarse beard hair and encouraging beard growth, which will aid in giving you an overall smooth, well groomed look for as long as you need to be out and about for. The jojoba oil, 120mg of CBD oil, and other ingredients will also potentially aid in reducing dry and irritated skin while making your facial hair smell irresistible and stand out from the crowd. With just 10 drops in the palm of your hand, your beard will look refreshed and gentleman-like in no time. 
 

High dosage
Essential oils
A little goes a long way!

Maybe you're looking for an oil that has a blast of CBD, and Diamond CBD has you covered with their 1000mg beard and mustache oil. You'll want to massage this oil into your beard before you head to bed, so when you wake up your facial hair will be well conditioned and ready to start the day with the great effects of a high dose of CBD oil. 
 

Not greasy or oily
Daily use
Strengthens and moisturizes

While Cheech and Chong branded beard oil doesn't contain activated CBD oil, there are still plenty of benefits for healthy facial hair development to gain from the hemp seed oil used in its place. This product will smooth out coarse beard hair because of its added argan and coconut oil, and all the ingredients used are organic and natural. Your skin will feel moisturized and your beard will be conditioned with a natural looking shine without a greasy or oily look. This product is perfect for someone who needs a reliable beard oil for everyday use.
 

Promotes hair growth
Moisturizes 
Fast-acting!
Works great!

Another amazing Amazon product to add to cart is this all natural beard growth oil. While it doesn't contain activated CBD, this branded beard oil unscented beard oil promotes the growth of facial hair, but that's not all it will do. With hemp seed oil, jojoba oil, castor oil, and biotin, this product will improve the health of your hair and skin, moisturize dry skin, and help reduce irritation. Even if you have a full beard already, you might want to think about picking this product up because it's perfect for any beard length and helps revitalize and condition the facial hair you already have. You can leave it on overnight or apply it  just thirty minutes before a shower for its best effects.
 

Strengthens beard
Promotes growth
Soothes skin and smooths beard

Some of us are a bit earlier in our beard growing journey than others, and a few of us might have a little bit of trouble growing a fine, thick beard and mustache. If you're one of those people, then this  hemp oil for beard growth oil might just be the perfect product for you. It works as a great beard conditioner and skin soothing oil just like other beard oils, but it also offers ingredients that help promote beard growth. This beard oil is great for strengthening the hair on your face from the root up and encouraging the speedy growth of a smooth, gentleman-like beard.
 

Perfect for beard styling
Multiple oils!
Omega 3 and Omega 6 fatty acids
Made in the USA!

While this product isn't a beard oil per se, we still think it's important for any bearded fellow to have it on his radar. This beard balm doesn't have activated CBD oil, but it does include hemp seed oil which will help promote growth, lock in moisture, and make your beard easily styleable into any shape or form you need for your daily grooming. It also has the perfect balance of Omega 3 and Omega 6 fatty acids along with coconut oil that will help keep your skin and hair healthy while also reducing itching. This beard balm will help you style your beard while gaining all the beneficial effects beard oils have to offer, so why not give it a try?
 

Dead Sea Salt 
Great oil blend!
Great long-lasting scent!

If you loved the previous beard balm but still want a beard oil to go along with it, then we have great news for you and your fine, fancy facial hair; Real Bearded Men make a great oil as well! This beard oil lacks activated CBD but delivers the great benefits of hemp seed oil just like the other products we have listed. It also offers the added bonus of the therapeutic effects of Dead Sea salt. Dead Sea Salt is supposed to have anti-inflammatory properties while also promoting clean and healthy skin because of the mineral concentration of the ingredient. Did we mention it will give your facial hair a long lasting citrus, earthy scent? 
 

Great scent
Hydrates and moisturizes 
Helps maintain a healthy beard

With just a few drops of this CBD infused oil for beards, your facial hair will be feeling smooth and well groomed. This product will help hydrate your beard and mustache and moisturize the surrounding skin for long lasting relief. With a bourbon sandalwood scent to go along with it, you'll want this to be a regular part of your beard grooming routine. 
 

1000mg of CBD 
Essential oils!
A little goes a long way!

Earlier we recommended Diamond CBD's 1000mg beard and mustache oil, and the product was so great that we had to mention that it also comes in a 500mg version. Diamond CBD makes their product with 100% natural hemp-derived CBD oil, and while this version contains less CBD oil, that doesn't mean it has less conditioning and moisturizing power which your beard and mustache need to look and smell fantastic. 
 

Great scents!
Good for daily use
Conditions and smooths

This 30ml bottle of CBD beard oil will do absolute wonders for your beard and skin health. It's recommended to be used daily to get the maximum effect from the CBD oil, jojoba oil, argan oil, sunflower oil, and other included ingredients - seriously, this stuff has all the best oils in it along with wonderful smelling essential oils. With peppermint, rosemary, chamomile, and lavender essential oils infused into this beard oil, you will not only get all the usual benefits from a CBD beard oil, but you will also have the greatest smelling beard on the block. 
Conclusion
A lot goes into finding the best beard oil to help your skin and hair stay healthy, and that's why we've done the research for you. With any of our picks, you'll not only look great and cultivate a fantastic beard, but you'll also see improvements in your skin's smoothness and hydration. You don't want to compromise the skin care benefits beard oils can offer when you're looking for a CBD infused oil, so take our advice and get the best of both worlds with any of these products!
.

Written by Megan Medeiros (BA)
Megan Medeiros has a bachelor's degree in English and is currently working on a master's in English at James Madison University. She's the owner and operator of Medeiros Writing, and has been working as a cannabis writer for the past three years, mostly following the legal climate of marijuana, especially in areas like California, Colorado, Oregon, Canada, and other legal areas.
This post contains references to products from one or more of our advertisers. We may receive compensation when you click on links to those products. For an explanation of our Advertising Policy, visit this page. All photos were sourced from Pinterest.com | updated 2021
Stay home & get your daily
needs from our shop
Start You'r Daily Shopping with Nest Mart
Best prices & offers
Orders $50 or more
Free delivery
24/7 amazing services
Great daily deal
When you sign up
Wide assortment
Mega Discounts
Easy returns
Within 30 days