10 best cbd lollipops in the World Right Now!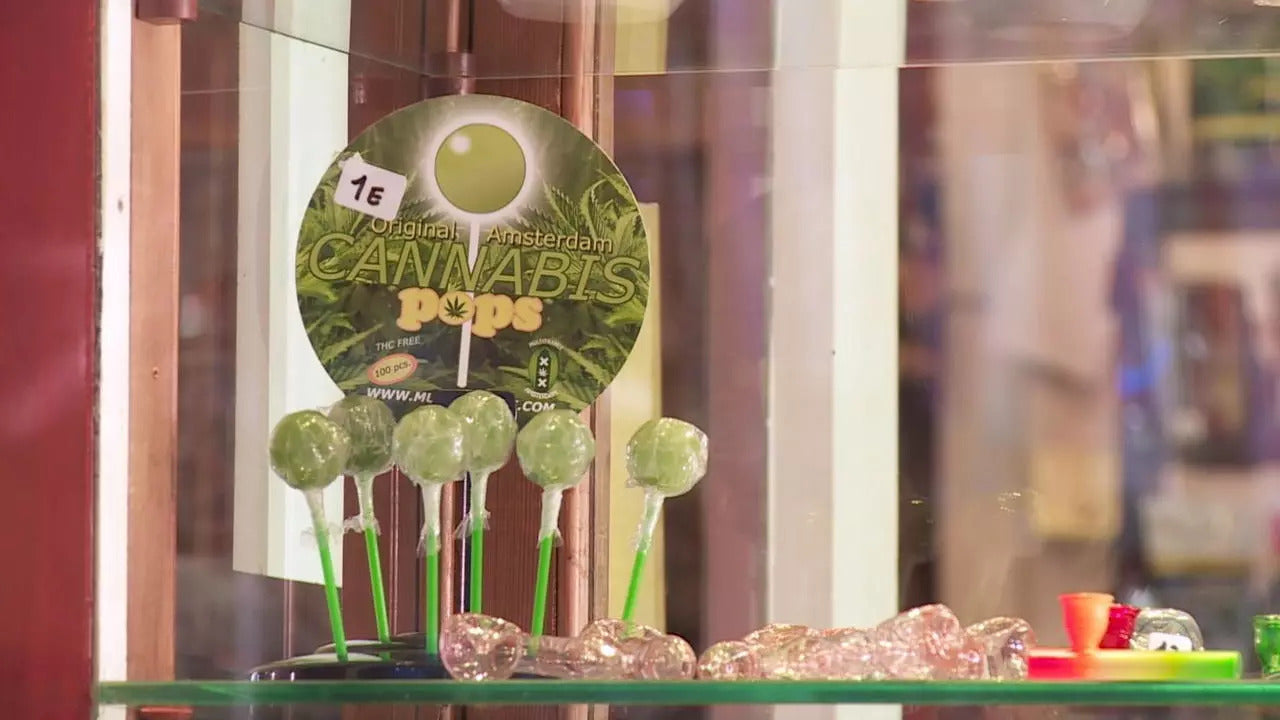 The latest in CBD snackable is here and it's delicious lollipops! That's right, there's now a grown-up version of your favorite childhood treat. There are many companies making CBD lollipops, so we sifted through them to find you the ones that pass our test! All the CBD lollipops on this list check the following boxes:
Great taste
High-quality CBD
Fair price
Easily Accessible
But before we launch into our list, there are a few things you should know before you try buying any CBD products, including CBD oil, CBD edibles, and CBD lollipops. 
What You Need to Know Before Buying CBD Edibles
The first thing you need to know before you purchase any CBD products is that they are not regulated by the FDA. This means that you need to do a little more research, rather than just buy any CBD, to ensure that the product is what it says it is. Next, you want to be sure you understand the dosage accurately; while there's no evidence that you can overdose on CBD, you should always be conscious of how something might affect you before consuming it. For example, CBD can frequently make people very drowsy which could negatively affect your day if you're not prepared for it.
CBD vs Full Spectrum CBD
There are two types of CBD that you most commonly see on the market: full-spectrum or broad-spectrum, and plain CBD. Full-spectrum means that it contains all the cannabinoids found in cannabis, including a little bit of THC as well as some terpenes and phytocannabinoids; this is to get the "full-spectrum" of all that hemp has to offer. While we prefer full-spectrum, plain CBD can be just as effective in some. You should know that while full-spectrum does contain 0.3% THC, it will not get you inebriated in any way; it does not have psychedelic properties. However, you might test positive on a drug test with prolonged usage.
 

Vegan 
Fat-, sugar-, and gluten-free
Delicious flavor
Affordable price
These Tangy lollipops are tasty and 100% THC-free. They are vegan, gluten-free, sugar-free, and fat-free. Peace Pops come in a variety of flavors but our favorite one is the orange. This candy product isn't full-spectrum CBD, so you won't have to worry about passing a drug test.
 

Name you can trust
Delicious product
Affordable
Good CBD dosage

So we know these aren't lollipops in the traditional sense, but a CBD cake pop is certainly a type of CBD lollipop. This CBD cake pop features a vanilla cake covered in cookie dough and coated in a sweet dip icing infused with 30mg of CBD. This is one sweet treat you'll not want to miss.
 

Vegan
Great taste
Great value
Quality CBD
Strong dosage 

Jolly hemp Bombs lollipops 4-pack of CBD lollipops offer a great taste, higher dosage, and terrific value. Each CBD lollipop contains 40mg of the finest CBD. These delicious CBD lollipops come in 4 flavors: cherry, watermelon, green apple, and pink lemonade and they are all vegan.
 

Quality CBD
Low dosage
Unique and incredible flavor
Pieces of banana and strawberry on the surface are like bonus candy!

This unique, one of a kind CBD lollipop is not only an amazing flavor combination but also features bits of both strawberry and banana on the surface of the lollipop! This flavor-packed candy is infused with only 6mg of CBD, which makes it a great option for adults of almost any age to use. 
 

Tastes great
Low dosage
Not full-spectrum (no drug test worries)
Affordable
High-quality CBD

This delicious lemon CBD lollipop is definitely one of the best CBD edibles we've ever eaten! This product is packed with quality CBD, amazing lemon flavor, and comes from a brand you can trust. Chronic Candy lollipops are infused with 10mg CBD oil and are a delicious product to try if you're looking to ease yourself into CBD. This low dosage isn't full spectrum CBD but it is enhanced with terpenes so you get more of those effects.
 

Hilarious - perfect for bachelorette parties!
Great taste
It's a dick everyone will love sucking
High-quality CBD

The Blueberry Hemp Celebration Sucker has the same great taste and quality of all Mountain High Select CBD lollipops with the added, fun nude twist. That's right, this penis-shaped CBD lollipop is sure to be all the rage at bachelorette parties this year. It comes in both watermelon and blueberry and is a remarkable piece of edibles art. Given the nature of this product, we recommend they only be purchased for the use of those who are over the age of 18.
 

Quality CBD 
Delicious
Brand you can trust
Low dosage

Like the other Chronic Candy lollipops, the OG comes with 10mg of CBD, a great flavor, and a THC free product that's enhanced with terpenes. The CBD that this lollipop is infused with is from the OG strain and the flavor of the lollipop is very herbal and similar to hemp in taste. 
 

Quality CBD
A brand you can trust
Amazing taste - not like cheap watermelon at all!
Affordable

Like all Mountain High Select's amazing CBD lollipops, the watermelon one is packed with flavor, high-quality CBD from organic hemp, and highly effective. This product is for adults of any age, but you should not be younger than 18 years of age to consume this product, as with all edibles infused with a hemp product. 
 

Great taste
Low dosage
Quality CBD
A brand you can trust
affordable

The Blue Dream flavor of the Chronic Candy lollipops is just indescribable in flavor. It tastes incredible and is infused with CBD from organic hemp. Like all CBD lollipops from Chronic Candy, it comes with a 10mg dosage, so you can choose to keep your dosage low or up it by eating multiple CBD lollipops. 
 

Low dosage
Affordable 
Great taste

Last but certainly not least, the Gelato flavor of Chronic Candy's CBD lollipops is dreamy and delicious. Of all the CBD edibles within this price range we've tried, this is one of the best. It's sweet without being too sweet and very comforting. You'll love this effective, low-dose CBD lollipop.
Conclusion
Whether you're after an adult version of your favorite treat or are just looking for a new type of CBD edibles, look no further than the wonderful and tasty world of CBD lollipops. With a wide variety of flavors ranging from strawberry to lemon to gelato and everything in-between, you can get your CBD through delightful candy-like CBD lollipops or CBD gummies, and not have to take a capsule or weird tasting oil to receive the healing effects. Didn't find the lollipops you were after? Got another great edible for us? Comment below!
.

Written by Megan Medeiros (BA)
Megan Medeiros has a bachelor's degree in English and is currently working on a master's in English at James Madison University. She's the owner and operator of Medeiros Writing, and has been working as a cannabis writer for the past three years, mostly following the legal climate of marijuana, especially in areas like California, Colorado, Oregon, Canada, and other legal areas.
This post contains references to products from one or more of our advertisers. We may receive compensation when you click on links to those products. For an explanation of our Advertising Policy, visit this page. All photos were sourced from Pinterest.com | updated 2021
Reviews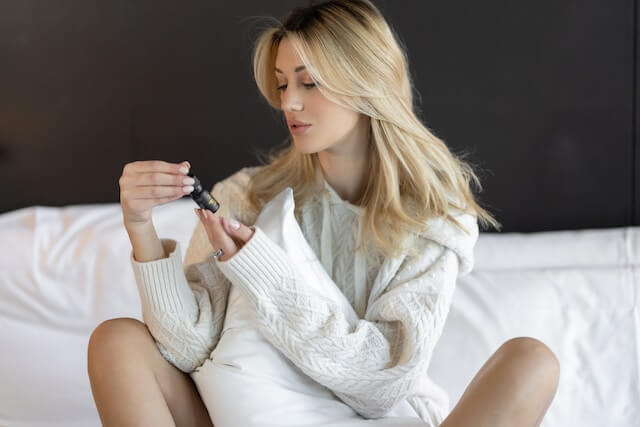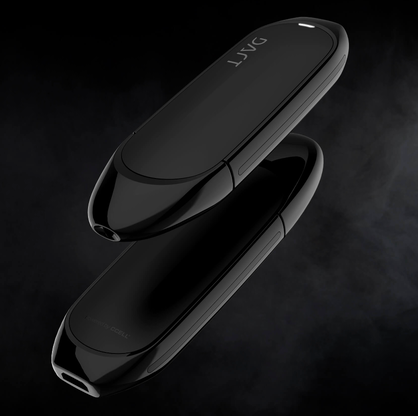 Stay home & get your daily
needs from our shop
Start You'r Daily Shopping with Nest Mart
Best prices & offers
Orders $50 or more
Free delivery
24/7 amazing services
Great daily deal
When you sign up
Wide assortment
Mega Discounts
Easy returns
Within 30 days