10 best CBD muscle gel in the world right now!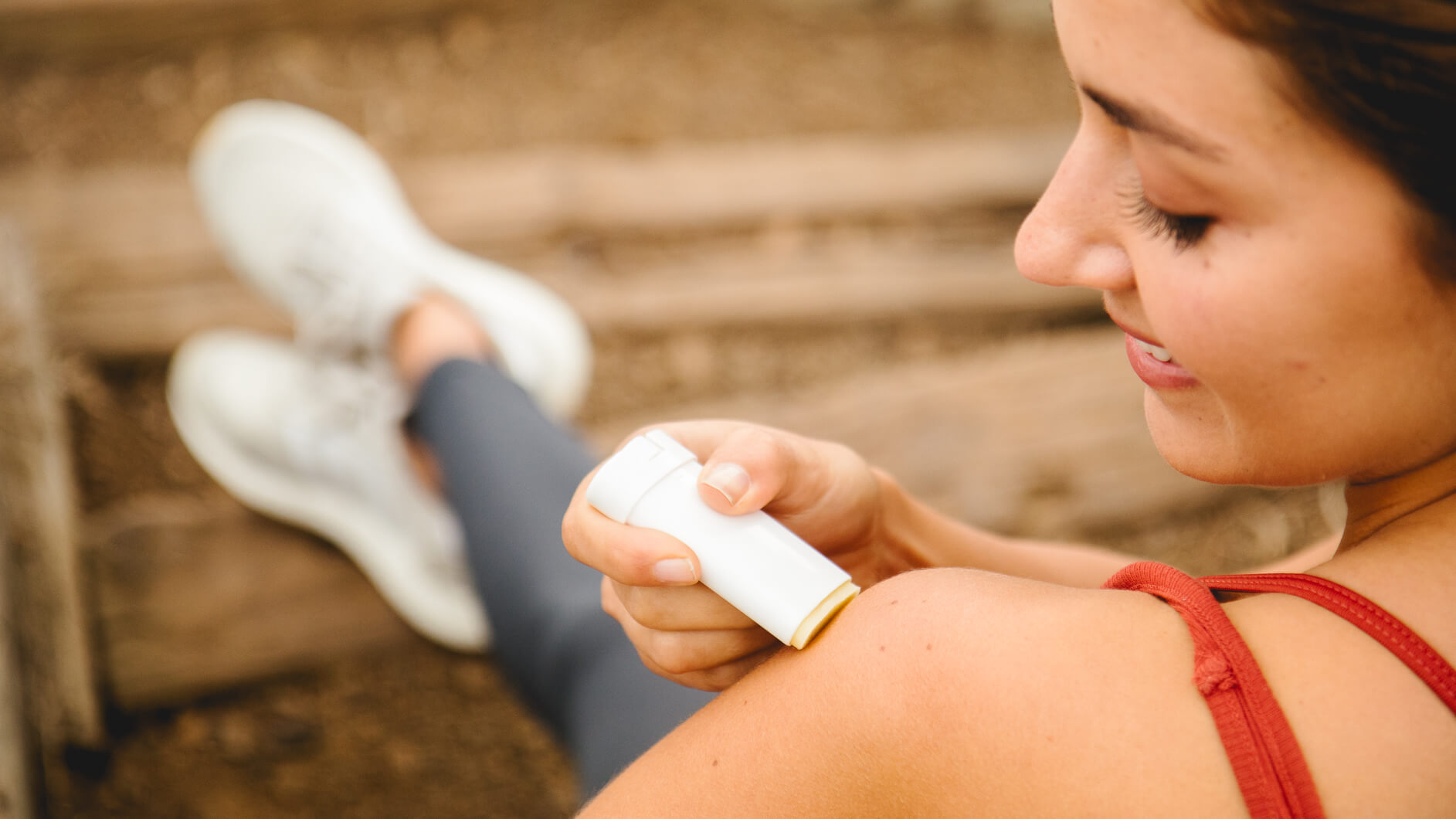 If you've been trying to get your summer body ready to go, training for next season, or just starting a new exercise routine, you've certainly dealt with some muscle pain, stiffness, cramps, etc. You may even deal with chronic pains from things like arthritis and carpal tunnel. Maybe you've even tried typical over-the-counter remedies like cooling gels, pain relief salves, aloe vera, and more, all to no avail. If any of this sounds familiar, it's time to try CBD topicals for your aches and pains.
Using CBD can provide relief from all sorts of ailments. Tired muscles, sprains, bruises, chronic conditions, general pain - all of these can be alleviated with CBD products! From essential oils to CBD creams, these topicals will ease what ails you. 
What are CBD topicals?
Simply put, CBD topicals are salves, creams, balms, oils, and sprays that are applied directly to the skin. Other CBD supplements are dosed in edibles, capsules, smokable vapors, etc., and while these may also provide the needed relief, it can't be localized to one part of the body. That's where topicals come in. These CBD creams can be applied exactly where you need relief, and you can easily decide how much or how little to apply.
Immediate relief
Smells amazing
Easy to apply
Super high strength
Top ingredients:
Variable dosage
If you are looking to target a specific area rather than your holistic self then this is the product for you. Applying CBD directly onto trouble spots helps unlock the benefits of the plant in the particular area where they are most needed. It also enables the product to combine other elements to maximise the impact and is why this topical salve features a magnificent heating and cooling effect, that you can feel working almost instantly. Packed with primary essential oils, organic ingredients, and a calming scent, we loved this product! 
.
Immediate relief
Smells great
Easy to apply
Super high strength
Top ingredients: Organic Jojoba Seed Oil, Organic Shea Butter, Candelilla Wax, Phytocannabinoid-Rich Hemp Extract, Rosemary Leaf Oil, Lavender Oil, Menthol, Vitamin e
When you require your body to perform at the highest levels every day, then you should try Pure Spectrum CBD Black Label recovery salve. This amazing product is formulated for both the serious athlete and anyone who pursues an active lifestyle. It not only smells great but is one of the most powerful and potent topicals we have tested. They combine high quality organic phytocannabinoid-rich hemp extract, with simple, all natural ingredients – and infused them with twice the amount of cannabidiol as standard lotions and salves.
.
 

Immediate relief
Cooling sensation
Easy to apply

Looking to cure your post-workout pains? Trying to remedy muscle cramps and inflammation? This is the CBD cream for you. Combining CBD oil, menthol, and other active ingredients, this stuff gets the job done fast. As with all of Hemp Bombs' products, this skin cream is third-party tested, ensuring you get nothing but the best quality in your pain relief. Your muscle pain has met its match in this powerful CBD topical. 
.
 

Simple daily dosing
Rich moisturizing compounds
Smells wonderful

Moisturizing coconut oil, bountiful botanicals, and all-natural hemp come together in this CBD cream. This is the best choice if you don't want to deal with variable doses and would prefer to have a consistent, pre-dosed skin cream. Just apply the full-spectrum CBD cream to your skin and enjoy a soft, moisturized feeling while relieving your aching muscles. 
.
 

Constant relief for 96-hours
Carefree "set and forget" patch
Available in bulk packaging

Longterm pain relief right where you need it. This is one of the best CBD patches around, and you get more than your money's worth with each one. Although other patches claim extended pain relief, they often fall short of their claims. 96-hours may seem like a bold claim, but this CBD skin patch lives up to the hype. It's also waterproof, meaning you can apply it and go through your daily routine without concern about losing your pain relief in the shower.
.
 

Responsibly farmed
All-natural
Available in various strengths

Maybe keeping it all-natural is more your speed. If so, you've got to try this raw, unrefined CBD salve. Other topicals are refined numerous times to give them their bright golden color and clarity. However, when hemp oil is extracted, it comes out quite dark. This raw, powerful CBD oil is what CBD for the People uses in their topicals, giving you the most nutrients possible. It may not be as pretty as some of the other CBD creams, but we won't judge this book by its cover. The texture is basically the same as coconut oil. The smell is also notably similar to raw hemp, but it goes nicely with the lemongrass, lavender, and tea tree options. 
.
 

Lab-tested for purity
Options as strong as 750mg CBD
THC free

Medterra creates some of the best CBD products around, and this pain relief skin cream is absolutely no exception. With menthol, arnica, and a healthy dose of full-spectrum CBD, this stuff covers it all. Knee pain, back pain, elbow pain, neck pain, wrist pain, you name it. You'll be able to soothe any soreness with this powerful CBD product. If the price point sounds steep, bear in mind that each bottle comes with around 100 doses, so you can stretch a dollar without missing out.
.
 

Unique formula
Cruelty-free
Organic

Out of all the CBD creams available, this one was just too unique to pass up. This topical CBD doesn't contain all the essential oils that some others do, but it does boast one special ingredient: emu oil. Emu oil has been used in numerous pain relief applications for years, and now it has been combined with some of the best CBD topicals on the market. Just rub on a bit of this CBD cream and you'll be pain-free in no time. Let's see coconut oil do that!
.
 

Very strong dosage available
Compound formulated for maximum relief
100% organically grown

CBDfx pulls no punches with this potent CBD topicals cream, including anti-inflammatory agents such as caffeine and white willow bark so that you're sure to get the most relief you possibly can. It even comes in two levels of potency, 500mg, and 1000mg. Even the most overworked and exhausted muscles and joints will be eased by this incredible topical CBD.
.
 

High quality, full-spectrum CBD isolate
Simple joint relief
Affordable

VEDA is another brand that takes the science of CBD very seriously and has developed what they call endocannabinoid nutrition (ECN). ECN is basically just full-spectrum CBD, including a broad array of terpenes and cannabinoids. Whatever you call it, this CBD cream is no joke when it comes to easing your sore muscles. 
.
 

Super convenient
Soothes pain
Less messy than CBD creams

Unlike the tubs and jars of CBD creams and topicals, this skin gel comes in a convenient roll-on stick. Apply this combination of CBD, peppermint, eucalyptus, and menthol to provide a cooling relief to trouble areas. Better yet, you can chill the stick and apply it with more pressure to really work the CBD into your skin. Your pain will surely be eased by this incredible little CBD stick. 
.
 

Less mess than cream
Simplest of all CBD topicals
Leaves skin soft

Out of all the CBD topicals, perhaps this is the most convenient and simple to apply. Unlike cream and other topicals, this full-spectrum product is simply sprayed onto the skin as needed. Wherever you've got stiffness or pain, just spritz with this CBD spray and you'll be relieved instantly. 
Conclusion
Whether its pain, skin irritation, or joint soreness, these are some of the best CBD creams around. All sorts of pain can be eased with simple CBD topical products, and your skin will thank you for only using the best available. Of course, dosing should always be approached from a "less is more" standpoint until you know how CBD will affect you. But, once you know your dosage, it's also perfectly safe to use these CBD products alongside other soreness relief aids. Between salves, balms, creams, and sprays, your pains will be a thing of the past with these wonderful products. 
Author bio:
Nick Branson is a writer and longtime smoker with a passion for science and education. His hope is to destigmatize the use of marijuana, both medicinally and recreationally.
Stay home & get your daily
needs from our shop
Start You'r Daily Shopping with Nest Mart
Best prices & offers
Orders $50 or more
Free delivery
24/7 amazing services
Great daily deal
When you sign up
Wide assortment
Mega Discounts
Easy returns
Within 30 days