10 Best CBD oils for energy - you won't believe #2!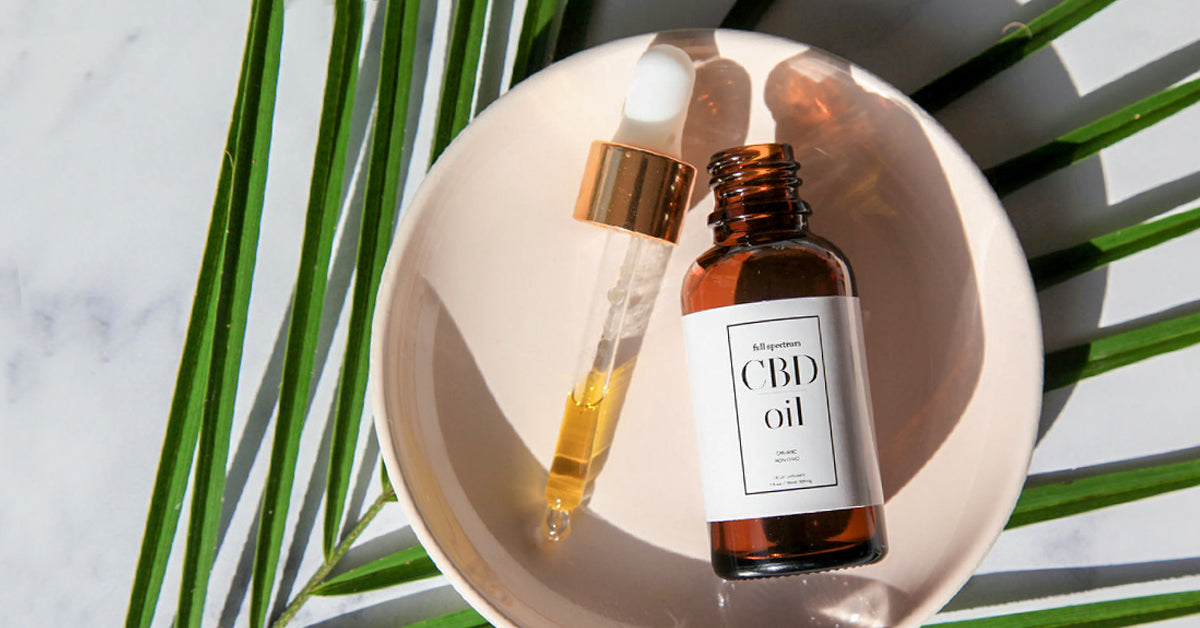 A common misconception about the wonderful supplement cannabidiol, is that it has a sedative effect. In fact, the primary chemical in hemp that makes us tired (and high) is actually THC, which is not used in typical hemp oil tinctures. Some reports indicated that larger doses of CBD may help you fall asleep, but smaller doses will actually have a positive effect on your energy levels by regulating your biological sleep-wake cycle. So while CBD may help you sleep well and wake up without feeling groggy, it won't make you drowsy. The struggle to find an effective and all natural energy boost is REAL. This list will help you find the CBD oil that's right for you.
 

Non-gmo
Rapid bioavailability
Regulates your system
Perfect for morning use to boost energy
Sweetened with natural stevia and vanilla
Miron glass bottle blocks light, keeping oil fresher longer

NakedCBD Daily Wellness Drops contain full-spectrum hemp oil, extracted with CO2 and coconut oil. Their tinctures are non-GMO, non-psychoactive, and are administered sublingually to reach your system fast and provide rapid bioavailability. These naturally enhanced oils have a long shelf life with no artificial ingredients. Starting low and slow is always the best way to go, beginning with 1-5 daily drops and increasing from there depending on your tolerance. NakedCBD products are not intended to diagnose, treat, or cure any disease, but they may improve your mental clarity, focus, and stress tolerance so you can start your day with an extra boost! 
 

Caffeine boost!
Essential vitamins D and B12
Completely natural, organic, and pesticide-free
Contains MCT oil which quickly increases energy and ketone levels

CaniBrands really knocked our expectations out of the park with this one. This all-natural and organic CBD oil for energy are also infused with 45mg of caffeine, Vitamin D and Vitamin B-12 which are proven to increase focus and energy. If you're looking for an extra kick, this is the perfect CBD oil tincture for you! Intended to boost your energy without causing jitters, taking this well-balanced, lab-tested supplement in the morning is sure to brighten your day! This oil also contains blended terpenes and mint flavor for an extra tasty sensation that won't disrupt your morning toothpaste mouth. CaniBrands offers free shipping within the US. These statements have not been evaluated by the US Food and Drug Administration, but all lab research and customer reviews prove that this product is safe for nearly everyone. 
 

All-natural flavoring
Oil is rich in phytocannabinoids
Includes MCT for more energy
Easy to dose
No harmful fillers, additives or pesticides

Spektra CBD Tincture Awake increases energy levels and mental clarity. It contains full-spectrum hemp oil and a lovely balance of terpenes, essential oils, and phytocannabinoids to promote wakefulness. They suggest starting off with 1 to 3 drops a day, keeping the tincture under your tongue for at least 15 seconds for rapid absorption. Awake also includes MCT, proven to boost energy, mood and focus. Lavender, eucalyptus, orange and lemongrass organic essential oils to round out this CBD oil with a refreshing flavor.
 

Tasty terpenes
All-natural
Elevates mood
May help regulate circadian rhythm

Mineral's Robyn For Balance tincture is a vegan, gluten-free CBD. Along with CBD, this tincture includes terpenes to help enhance your mood, increase alertness, and reduce anxiety. Robyn For Balance is made from all-natural organic MCT oil derived from coconuts and hemp oil extract, which includes 1000mg of whole-plant hemp. This product has not been evaluated by the Food and Drug Administration. 
 

Easy dosing
Can be added to drinks and food
Natural flavoring
33mg of isolate per mL

VEDA Sport 1000mg Tincture is naturally flavored with refreshing mint to give your morning an extra boost! It is formulated to be highly and quickly effective by sublingual dosing, with 33mg of CBD per mL. This mixture is free of any solvents, additives and harsh mixers. This tincture is not intended to diagnose, treat, cure or replace prescribed medications. Users should consult their physician before taking any dietary supplements. 
 

GMO-free
Gluten-free
Vegan
60 servings per container, making this an economic choice for a daily supplement

Bluebird Botanical's tinctures range in CBD concentration from 200mg - 500mg, with some providing more than 4.2mg of full-spectrum cannabinoids per serving. This CBD extract is designed to increase energy. You can take up to 10 doses per day, but Bluebird Botanicals doesn't claim that their products are meant to diagnose, treat, cure or replace advice from your physician. However, people who are looking for a daily supplement will find that these concentrations of CBD are a great moderate level to start with.  
 

Less than 0.3% THC
Safe for multiple uses per day
May help regulate sleep cycles
Range of CBD concentration without sacrificing flavor
Lab-tested

Hempy's Energy CBD oil is a perfect refreshing addition to your daily regimen! Their products have been lab-tested to ensure safety and transparency to consumers. This CBD oil is available in many dosages including 500mg, 1000mg, 1500mg and 3000mg, for maximum relief and balance no matter what your tolerance is! They used CO2 extraction for the highest quality full-spectrum CBD oil. Its delicious and invigorating flavors are all-natural, with additional natural terpenes and sweeteners. 
 

Contains MCT oil
Plant-based sweeteners
Quicker absorption compared to other tincture products
Revitalizing citrus flavor

Elixinol's hemp oil takes several measures to deliver energy-boosting CBD to your system as quickly as possible. This balanced formula is presented in a spray bottle, maximizing the surface area of each dosage, and is formulated with liposomes (which assist drug delivery by binding to your cells' phospholipid bilayer, overcoming obstacles that can slow tissue uptake) to give you relief as quickly as possible. Elixinol's CBD oil is to be administrated under the tongue in 5 pumps, and there are approximately 60 servings in each bottle.
 

Perfect for everyday use
May help treat high cholesterol
All-natural
Peppermint flavor helps you feel more awake
Easy to dose

This CBD oil can be used daily to effectively deliver a boost of energy and alleviate stress. Each 1fl oz bottle contains 1000mg of CBD, organic hemp oil, heart-healthy grape seed oil, MCT oil and all-natural peppermint oil. This combination may help lower cholesterol levels, protect against heart disease and lower inflammation. There are 60 doses per container, which can be taken sublingually or even added to your morning coffee! Every Day Optimal's CBD oil tincture enhances energy levels and mental clarity and is non-psychoactive.
 

Innovative product design with a graduated and labelled dropper
Full-spectrum CBD
Terpenes to add a citrus flavor 

VIIA's Day Blend CBD products are infused with full-spectrum CBD, coconut-derived MCT oil and naturally occurring terpenes for flavor including Alpha, Pinene, Limonene and Beta-Caryophyllene. These terpenes enhance focus, energy levels and give you a sense of euphoria. This CBD product comes in both 500mg and 1000mg doses, with a labelled dropper for easy dose-measuring. Their CBD's origin is in Oregon, making this an ethical, American-made product. VIIA's Day Blend is lab tested and consumer-approved! This product may be administered under your tongue, or even added to your favorite foods and drinks.
Conclusion
CBD products (especially tinctures) add balance to your life and are a great addition to any supplement regimen to increase energy. Certain terpenes included in CBD products enhance taste and CBD may help regulate your sleep-wake cycle, giving you energy without a crash. These products may be used at any time and anywhere. CBD products may also improve your focus and will definitely boost your mood to help you stay positive and lively every day!
.

Written by Megan Medeiros (BA)
Megan Medeiros has a bachelor's degree in English and is currently working on a master's in English at James Madison University. She's the owner and operator of Medeiros Writing, and has been working as a cannabis writer for the past three years, mostly following the legal climate of marijuana, especially in areas like California, Colorado, Oregon, Canada, and other legal areas.
This post contains references to products from one or more of our advertisers. We may receive compensation when you click on links to those products. For an explanation of our Advertising Policy, visit this page. All photos were sourced from Pinterest.com | updated 2021
Reviews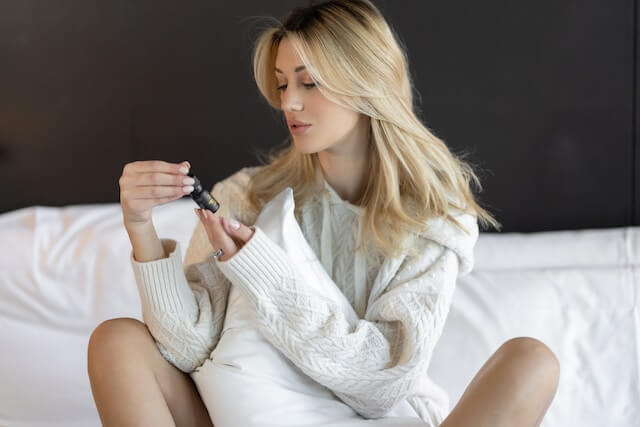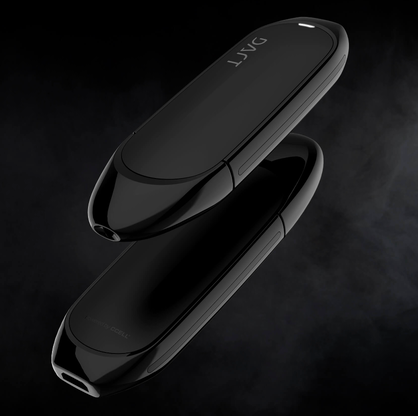 Stay home & get your daily
needs from our shop
Start You'r Daily Shopping with Nest Mart
Best prices & offers
Orders $50 or more
Free delivery
24/7 amazing services
Great daily deal
When you sign up
Wide assortment
Mega Discounts
Easy returns
Within 30 days