10 best cbd oils for the money - Ranked for your pleasure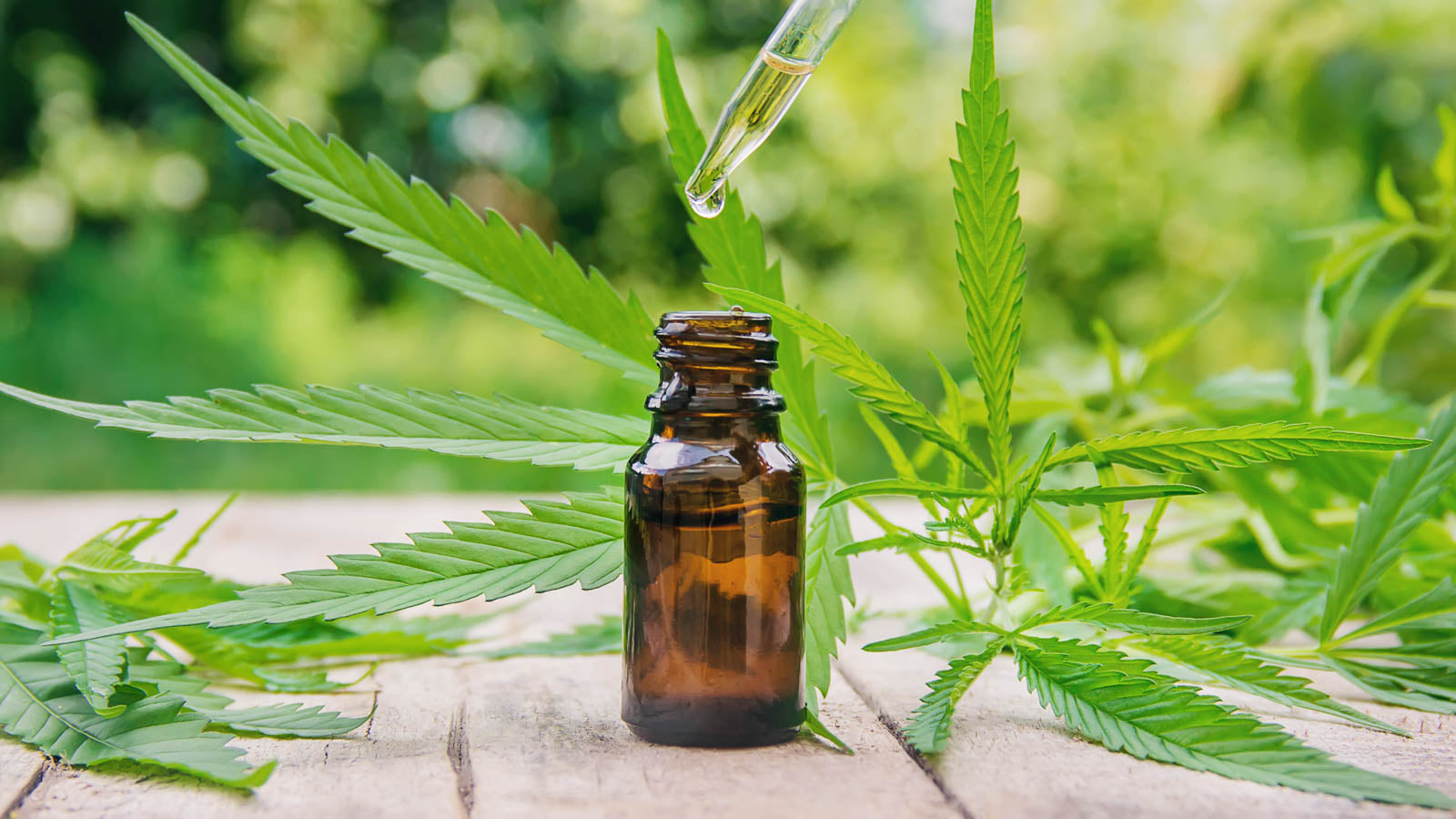 There are so many incredible CBD products hitting the market every day. But for every good CBD oil, there's at least one cheap, knockoff product. The sort of thing that's just "hemp seed oil" mixed with olive oil and has no CBD in it whatsoever. So what are the differences, and how do you avoid getting knockoff products without breaking the bank?
CBD Oil vs Hemp Seed Oil
Put simply, all CBD oil is hemp oil, but not all hemp seed oil is CBD oil. This means that some of the things you may see when shopping online are actually "hemp seed oil," which is just the oil extracted from the actual hemp seeds. It may be a nice healthy oil, like olive oil or coconut oil, but it doesn't actually contain any of the medicinal CBD you need for pain relief, sleep aid, and so on. CBD oil, on the other hand, is meticulously extracted with things like ethanol and CO2, resulting in a highly concentrated CBD isolate; this is the stuff you need to get the many medicinal properties that hemp has to offer.
We've used a lot of CBD oils, from the bottom shelf to the top, so the difference in effects from well-made CBD oils vs poorly made CBD oils has become very apparent. While a poorly made one may produce a nice placebo effect, only the best CBD oils will give you the full spectrum of medicinal effects available from the hemp plant. 
Does that mean only expensive CBD products are good?
Absolutely not! In fact, we've found a great many of the better made, yet more affordable, products have been at least as high quality as their expensive competitors. It takes a little digging to figure out which brands are both higher quality and more affordable, but we've done our research and have found the absolute best bang for your buck when it comes to CBD oils!
 

Organic CBD oil
Servings per bottle — Approx. 25
Extremely low amount of THC (0.03% or less)
Grown & processed in the USA under the Colorado Dept. of Agriculture
HempVita's premium CBD tinctures are highly potent and top-shelf quality, delivering a BIG bang for your buck. Their pure CBD is organically grown and handpicked in Colorado under the supervision of the Colorado Dept. of Agriculture - so every bottle is capped with USA's highest standards while also being third-party lab tested to ensure quality. Another aspect that makes HempVita stand apart is their utilization of a CO2 extraction method. This method reduces heavy metals and impurities that are commonly found in other CBD oils. Not only will you feel the difference and be satisfied with your smart purchase, but you can save 20% if you sign up for their tincture monthly subscriptions. Feel the power of CBD with the confidence of HempVita. 
 

Best CBD oil
Great price
Third party lab tested

Specktra isn't just some of the best CBD oil for the money; it's some of the best CBD oil altogether. These specially formulated, third-party lab tested, full-spectrum CBD oils are some of the highest quality CBD products money can buy. Each blend is designed with particular essential oils to complement the hemp oil, giving you what's called the "entourage effect," or the specific benefits of those different compounds derived from working in tandem with one another. We love all of Specktra's full-spectrum CBD products, and these great oils are the best of the best.
 

CBG+CBD product
Premium quality hemp extract
Best pain relief

While all full-spectrum CBD oils include multiple cannabinoids, not all of them include the concentration of CBG in this great CBD product. Cannabigerol, or CBG, is another of the hemp-derived cannabinoids being used in medicinal applications (just like CBD). Combining high-quality broad-spectrum CBD oil with concentrated CBG oil delivers a powerful pain-relieving entourage effect. If you take CBD for pain, check out this organically grown hemp oil and your aches will be a thing of the past.
 

Highest quality hemp extract
Great value
High potency

CBDistillery makes some of our other favourite CBD products. With 8mg of CBD per serving and nearly 300 mg of CBD per bottle, this is some of the best CBD oil on a budget. The hemp-derived CBD oil in this and similar CBD products contains a trace amount of THC. The tiny amount is nowhere near enough to get you high, but it's enough to give the added benefits of having THC working in tandem with CBD and other cannabinoids. This third-party lab-tested hemp oil is a great hemp product to use for chronic pain and insomnia.
 

Great chronic pain relief
High potency
Quality CBD oil

We've been using Hemp Bombs pain freeze on our achy joints for what seems like ages now, and this CBD oil is the next in their huge line of high quality, organically grown hemp products. They take hemp seed oil, carefully extracted to get premium quality full spectrum CBD oil, and combine it with other essential oils and tasty flavoring (we love the watermelon flavor) to give you some of the best CBD oil on the market today. You can't go wrong with any of Hemp Bombs great CBD products.
 

THC free
Superb quality
Best price-to-concentration ratio

Ignite offers some of the highest concentration CBD oil available at this low of a price. Packing over 300 mg of CBD for just over $20, this is one of the best CBD products when it comes to cost-efficiency. Unlike some of these broad-spectrum CBD products, this hemp seed oil is completely THC free. This means you can take it confidently whenever you need to pass any upcoming drug tests, but it also means you miss out on some of the benefits of having broad-spectrum CBD oil. Regardless, third party lab testing shows that this is one of the highest quality hemp oils in the CBD industry.
 

Made with MCT oil
Great for chronic pain
Purest hemp oil in the CBD industry

Social CBD makes some of the best hemp oils and CBD products around. This high-quality CBD product gives you high potency CBD in its purest, most natural form. If you use CBD for chronic pain and prefer to keep it all-natural, this is one product you don't want to miss. Although the price is just shy of the average price for hemp oils like this, you won't find other CBD products of this purity and quality in the same price range. 
 

Top-quality CBD oil
Great price
Free shipping

Just CBD makes some of the best CBD oils in the CBD industry This high-quality, full-spectrum product is derived from nothing but the best hemp seed oil, and it's third-party lab tested so the quality is guaranteed. The price of this CBD oil is an incredible deal, especially considering how high quality this broad-spectrum hemp oil really is. Just CBD uses the absolute best quality broad-spectrum hemp-derived CBD in all of their products (we love their CBD gummies).
 

Extremely high strength
Fantastic price
One of the best CBD oils

Lazarus Naturals CBD oil offers what is possibly the highest strength-to-cost ratio of any full-spectrum CBD oils on the market. Packing a tremendous 900mg into 60ml for under $30 is no small feat, and that's not even the high potency version! This third-party tested CBD oil is derived via an ethanol extraction method, leaving the purest hemp seed oil possible, which is then diluted with organic hemp seed oil to dosage strength. You'll want to check out the high potency CBD oil as well, which offers an incredible 50mg per serving!
 

Unbeatable price
Scientifically engineered CBD oil
Best CBD oil on a budget

Kalki combines MCT oil with high quality CBD oil that's been through rigorous lab testing, resulting in not just some of the best CBD oil, but some of the most easily absorbed by your body. This means you'll get the maximum effects from your CBD oil, effectively getting the most bang for your buck. This is easily one of the best CBD oils for the money, and it's just great CBD oil regardless of the price.
 

Delicious
Great price
THC free

Not only is this some of the best CBD oil for your money, but it's also some of the tastiest. Made from hemp-derived CBD isolate and MCT oil, this isn't just affordable - it tastes the best out of all the CBD products we've tried. The full-spectrum oil in this product is just as high quality as many of our other favourites, but it comes with the added benefit of tasting like a freshly baked lemon cake. Seriously - hemp oils have never tasted this good before.
Conclusion
Don't let the low price tags fool you; these are some of the best CBD products around. Between the third party tested CBD isolate and broad-spectrum CBD oil, these will cure your aches and pains without breaking the bank. At these prices, you can take all the CBD you want without worrying about the money. When you're shopping for your next bottle of CBD oil, keep these things in mind to make sure you're getting the best hemp product for your needs:
Is it a full-spectrum product? Broad-spectrum?
Does this CBD oil include any THC?
Is this CBD oil or knock-off "hemp oil?"
Does the label specify exactly how much CBD is in it?
Has it been the third party tested for quality?
How much CBD per serving?
Author bio:
Nick Branson is a writer and longtime smoker with a passion for science and education. His hope is to destigmatize the use of marijuana, both medicinally and recreationally.
Stay home & get your daily
needs from our shop
Start You'r Daily Shopping with Nest Mart
Best prices & offers
Orders $50 or more
Free delivery
24/7 amazing services
Great daily deal
When you sign up
Wide assortment
Mega Discounts
Easy returns
Within 30 days