Best Cbd Vape Additive: Top 10 on the Planet Right Now!

Vape pens are by far the most convenient and discreet way to consume CBD oil. Now, you can mix your own e-liquid with these amazing CBD additives. Just a few drops added to your regular e-juice will transform it into CBD vape liquid. CBD vape additives are not intended to diagnose, treat, or cure any serious medical condition. You do not need to use a prescription to purchase them, as they are not prescription medications. Advice should be sought to make sure you can use prescription medications while using these products.
What is a CBD vape additive?
It is pretty straightforward: CBD Infuser Vaping Additives are products that vapers can use on their devices. CBD is a flavorless liquid formulated specifically for vaping and blends with other vapes.
Can you vape CBD additive by itself?
CBD Vape additives are derived from vaping oils. It is good to vape alone as flavorless vaper CBD and mix with other oil to enhance flavor.
If you're looking for a great CBD additive, look no further! Below, you'll find our 10 favorite CBD additives available right now! 
 

Variety of flavors and comes in cartridge
Highly effective
High-quality CBD
Delta 8
Cosmic cherry flavor

The neat thing about this CBD vape additive is that it's comes in different flavors and easy to dispose of. A must try if you like CBD vape additives. Its Hemp Derived Delta 8, with natural terpenes. Let us know what you think!
 

Keeps your head clear and keeps you focused
Quality CBD
Highly effective
THC free

NuLeaf naturals is the one of the best CBD vape juice brand out there. This CBD vape additive is designed for clarity, sure to give you a clear head and ease your ability to focus. This company uses the highest quality ingredients and hemp products in their CBD vape juices and vape additives. Like all products on this list, this is not intended to diagnose, treat, or cure any serious medical condition. Advice should be sought if you're concerned about the ability to use prescription medications with this product.
 

Quality CBD
Reliable brand
Full-spectrum 
Affordable 
THC free

EcoDrip Onyx is a top of the line, full-spectrum CBD vape additive. When mixed with your favorite vape juice, this CBD additive creates the best CBD vape juice that's sure to keep you calm, ease your pain, and soothe your anxiety. Mix your own great CBD vape juice with CBD vape additives infused with hemp oil. Free of THC, you can feel free to enjoy this CBD vape juice any time of day.
 

High-quality CBD
Easy-to-use vape additive
Affordable
Brand you can trust

Chill knows quality hemp products. This amazing CBD vape additive is one of the best CBD vape oil we've found. It's a little more pricey than the cheaper ones on this list, but still under $50. They use the highest quality hemp oil to create their CBD vape additives, and, of course, all of them are 100% THC free.
 

Affordable
High-quality hemp oil
Great CBD vape additive
Brand you can trust
THC free

Finally! Diamond CBD has released their own CBD additive. All of their CBD vape additives are made with the finest hemp oil. They're best used in conjunction with your favorite CBD vape juice to create your own perfect CBD vape blend. This additive is easy to use, flavorless and is made with the finest ingredients. Like all CBD vape additives on this list, it's THC free.
 

Easy to use
Quality product
Affordable
THC free

Just like the name would suggest, Liquid Gold is an amazing product made with the highest-quality ingredients. Made with the best hemp oil, this CBD vape additive is highly effective, easy to use, and chock full of quality CBD. It's ideally used in combination with your favorite vape liquid. And of course, it's THC free.
 

THC free
Affordable
Made from fine CBD oil
Specially designed to help you relax

This CBD vape additive is specially designed to get you to relax. It's not intended for persons under the age of 18, but it does not contain any THC, only CBD. Out of all the vape additives on this list, if you're after one to soothe your anxiety and help you relax, this one is the product for you.
 

High-quality CBD oil
Brand you can trust
Mix your own vape juice with ease

CBDfx, the brand you always trust for the highest-quality CBD oil and vape juice, has now thrown their hats into the ring with their own line of CBD vape additives. These vape additives are great for mixing your own blend of CBD vape juice. They're highly effective and are made with the same great CBD oil that all CBDfx products are made with.
 

Doubles as sublingual
Very affordable
Tastes great
High-quality

Similar to the EcoDrip Onyx, the EcoDrip Gold is a high-quality CBD additive made with fine CBD oil. This CBD vape additive doubles as a sublingual CBD oil as well. So if you have some leftover and you run out of CBD oil, you're in luck! Just put a couple of drops under your tongue for quick-acting relief.
 

High-quality
Pricey, but worth it
Effective

This powerful, super-concentrated bottle of CBD vape additive is only this low on the list because it is just so expensive. In our opinion, though, it's worth every penny! This high-quality CBD e-liquid additive is the best companion to your favorite e-juice blends to make the perfect CBD vape juice for you! 
What is the different CBD vape additives?
Best CBD vape oil, also called CBD vape-add-on, can be similar to any e-liquid for an electronic cigar and pens. CBD additives do not contain any naloxone. In addition to nicotine, the cannabis vapor oil has a unique combination of hemp extracts and a wide array of other essential fatty acids. CBD Vapor Oils contain different CBD extracts as well as flavors.
Conclusion
Tired of paying through the roof for premade CBD blends with limited flavor options and low dosages? Try making your own CBD e-juice blends with these great CBD vape additives. All of the brands listed above are amazing and provide nothing but the highest quality products! None of these products contain THC and they are not intended for persons under the age of 18 without a doctor's prescription. 
.

Written by Megan Medeiros (BA)
Megan Medeiros has a bachelor's degree in English and is currently working on a master's in English at James Madison University. She's the owner and operator of Medeiros Writing, and has been working as a cannabis writer for the past three years, mostly following the legal climate of marijuana, especially in areas like California, Colorado, Oregon, Canada, and other legal areas.
This post contains references to products from one or more of our advertisers. We may receive compensation when you click on links to those products. For an explanation of our Advertising Policy, visit this page. All photos were sourced from Pinterest.com | updated 2021
Reviews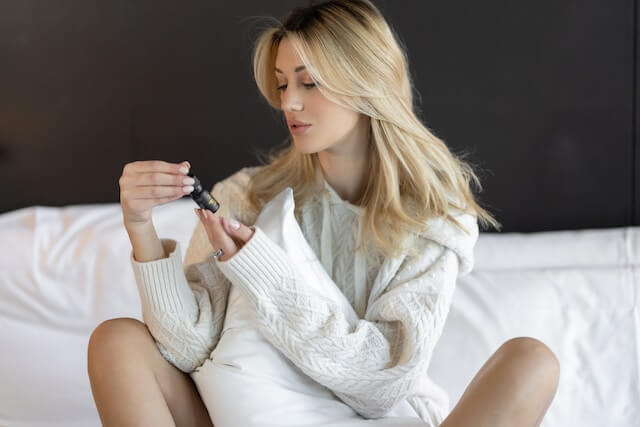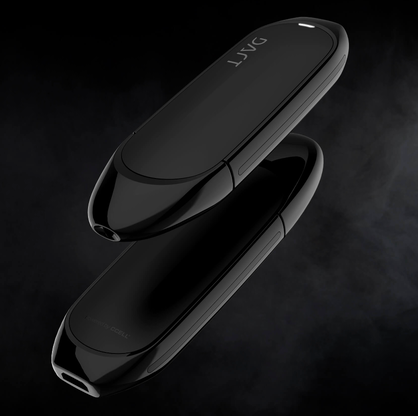 Stay home & get your daily
needs from our shop
Start You'r Daily Shopping with Nest Mart
Best prices & offers
Orders $50 or more
Free delivery
24/7 amazing services
Great daily deal
When you sign up
Wide assortment
Mega Discounts
Easy returns
Within 30 days