10 Best CBDA Oils You Need to Try 2023 | Best CBDA Oil For Anxiety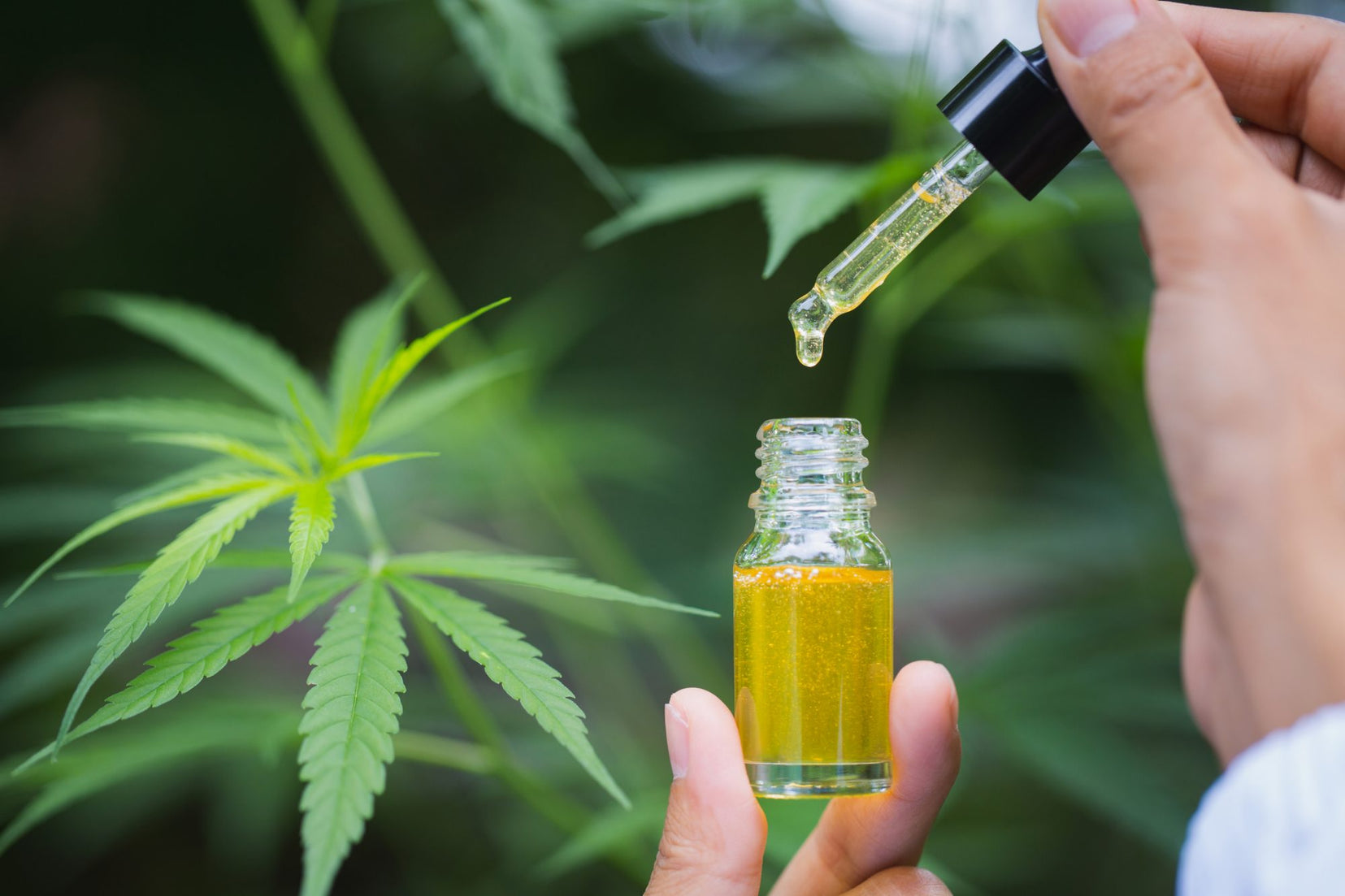 If you've been on the internet, in a grocery store, or in front of a TV anytime in the last few years, you've definitely heard of CBD. These days CBD products are all the rage - with good reason! They can alleviate your insomnia, soothe your aches, and even help maintain your gut health. But what exactly is CBD and how do we get its benefits into so many products?
CBD (cannabidiol) is one of the various active compounds found in cannabis. Whereas THC is a psychoactive part that gives us that all-to-familiar buzz, CBD is more of a medicinal component, not inducing any sort of high whatsoever. But technically, before you have CBD, you have a compound known as CBDa (cannabidiolic acid).
Is CBD or CBDa Oil better?
In short, neither. They're kind of like two sides of the same coin. Cannabidiolic acid (CBDa) is the precursor to CBD, and the most common component created by CBD dominant strains, which then converts to CBD over time (or when exposed to heat in a process known as decarboxylation, or more commonly just "decarbing"). Raw cannabis can be a great source of both of these beneficial compounds.
What are the benefits of CBDa?
While it may seem like a small change, the distinction between CBD and CBDa is exactly why the two offer different benefits. The carboxyl group located on the acid CBDa causes it to not interact with our endocannabinoid system the same way as CBD. Research indicates this may have additional benefits such as anti-inflammatory properties and the ability to help regulate our serotonin systems.
 

Delicious
Full-spectrum benefits
Best way to take CBDa orally

Nobody really likes taking their medicine, no matter how hard your parents tried to convince you. Well, that daily chore of choking down bitter remedies is over. Thanks to this incredible CBDA tincture, you can take your CBDa one delicious drop at a time.
This full-spectrum CBD and CBDa Oil tincture offers every component cannabis has, meaning you get every one of its benefits while you take it. Of course, as with all full-spectrum products, this means it also contains trace amounts of THC - not enough to feel high, but possibly enough to fail an upcoming drug screening!
 

Refreshing
Portable
Affordable

CBDa Oil doesn't just have to be ingested to enjoy its many benefits either. This convenient rub is made from raw cannabis, giving you a balance of CBD and CBDa, giving your skin the benefits that cannabis has to offer (such as hydration and even some anti-aging properties). You can also rest assured that PlusCBD uses only non-GMO products and never use animals for research. 
 

Pure CBDa product
Moisturizes
Relieves inflammation

Given the potential anti-inflammatory and pain-relieving capabilities of CBDa, this awesome product just makes sense. Whereas most topicals we typically see are made strictly with CBD, this cream is loaded up with cannabidiolic acid (CBDa) to ease your long-lasting aches. Although CBDa may not be intended to diagnose, treat, or entirely cure your afflictions, we found that this awesome ointment can help ease the symptoms dramatically. 
 

Great topical care
Balance of CBD and CBDa
Hydrating

While we're talking topicals, we have to include this fantastic balm. This lotion contains a balance of CBD and CBDa (cannabidiolic acid). In addition to top-quality cannabis extract, this product also contains beeswax, coconut oil, lavender, eucalyptus, Vitamin E, and fatty acids, so you can hydrate your sore, cracked skin while soothing your aches.
 

High potency
Full-spectrum
Simple dosing

These potent little capsules are one of our absolute favorite ways to get every benefit that full-spectrum cannabis has to offer. Each dose is packed with 40mg of CBD, in addition to CBDa, CBG, CBN, CBC, and the trace amount of THC found in all cannabis. This way you get every possible benefit cannabis has to offer in one simple daily dose. Of course, as with all CBDa products, make sure you do your "field research" by starting with just one capsule and seeing how it affects you before taking more. 
 

Top-quality CBDa
3rd-party tested
Great terpene profile

Rare is another of our favorites in the CBDa realm. They take every part of the cannabis plant and stuff it into this delicious tincture. It boasts 9 different phyto-cannabinoids and 7 terpenes in addition to its full-spectrum blend of CBDa, CBD, CBDV, and THCV. Just drop this Best CBDA oil For Anxiety under your tongue and let Rare CORE Spectrum technology give you the best relief possible.
 

No additives
Colorado-grown cannabis
Great taste

It goes without saying that when you're looking for quality cannabis, plant form or otherwise, Colorado comes immediately to mind. This great tincture contains CBD, CBDa, CBDV, and D9-THC (which actually helps with the medical benefits of cannabis, not just getting you high!). If you're trying to stock up on Best CBDA Oil For Anxiety, you can even get this oil in a money-saving 6-pack.
 

High CBG dosage
Anti-inflammatory
Laboratory tested

CBDa isn't the only lesser-known gift the cannabis plant has to offer us. Cannabigerol, or CBG, is another compound in cannabis which can be used to maintain homeostasis (regularity) in the human body. For example, if an infected area of the body is swelling, CBG could help reduce the number of immune cells to reduce the inflammation. This particular oil is one of the highest potency CBD and CBG products on the market, and its effects made it one we couldn't leave off this list.
 

Great flavor selection
Includes CBDa
Various strengths available

Fab is another "fabulous" cannabis oil producer. They offer full-spectrum extracts in a lineup of delicious flavors like citrus, berry, and our favorite, vanilla. You can enjoy your relaxing cannabis oil while savoring the delicious flavor of these great products. 
 

Lots of flavors
Vegan
Helps pets naturally

We've probably got your CBDa needs to be covered by now, but what about Fido? Worry no more, puppy pals, we've got the treats to soothe your aches and improve your daily life. These delicious full-spectrum chews include all the parts of the plant your dog needs to get relief, but little enough THC that they won't get high. 
Conclusion
CBD has been the answer to so many of our wants and needs, from joint relief to improved sleep. Now that we're starting to understand and harness CBDa and other cannabinoids, the research is sure to make our lives better and better. As always, remember that while CBDa may be a great relief, it's still not intended to diagnose, treat, or cure serious ailments. If you have any concerns, consult with your doctor about why CBDa may be right for you before starting any new supplement. If you've enjoyed this article and are ready to dive even deeper into the amazing world of cannabidiolic acid, check out these topics:
Is CBDa good for anxiety?
At what temperature does CBDa convert to CBD?
Can you dab CBDa?
Author bio:
Nick Branson is a writer and longtime smoker with a passion for science and education. His hope is to destigmatize the use of marijuana, both medicinally and recreationally.
Stay home & get your daily
needs from our shop
Start You'r Daily Shopping with Nest Mart
Best prices & offers
Orders $50 or more
Free delivery
24/7 amazing services
Great daily deal
When you sign up
Wide assortment
Mega Discounts
Easy returns
Within 30 days