Best Cone Fillers | Automatic Cone Loader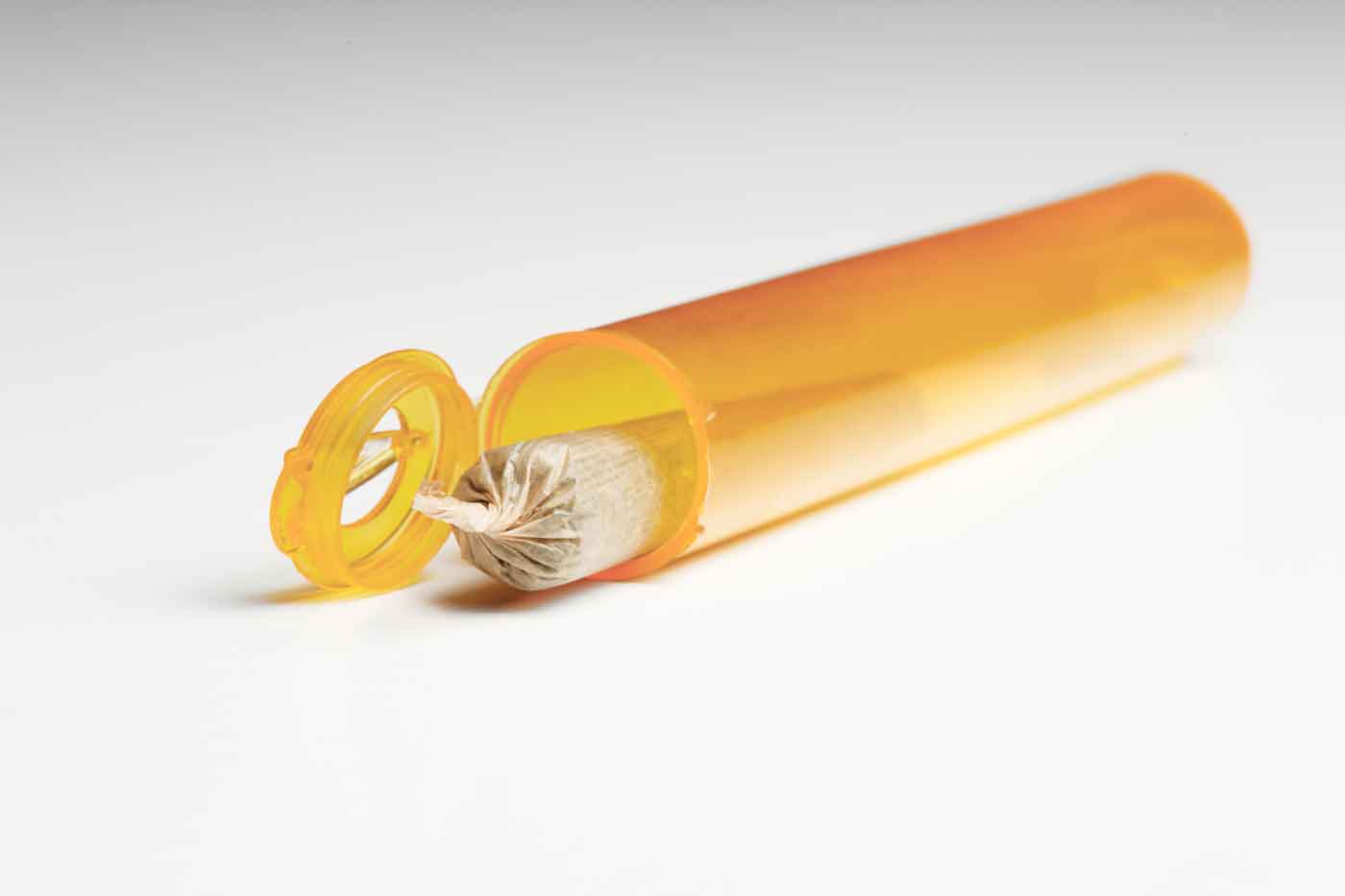 Smoking papers are practically as old as smoking itself. The timeless skill of rolling is passed from smoker to smoker, and each of us tries to roll that perfect cone. It's a fun skill to master, but honestly, who has time for that anymore? These days it seems like we're lucky to have a minute for a nice, relaxed smoke session, and we certainly don't want to end up spending that precious little time having to reroll a joint four times. 
Fortunately, the modern age has brought us much more than just scientific glass and incredible concentrates. Amongst these many improvements and conveniences are the tried-and-true pre-rolled cones. These rolling papers come shaped into the perfect pre-rolled cone, so you can just grind up your herp, pack it into the cone with one of these fillers, and get the most out of your limited downtime.
What should I know before choosing a filler?
Basically, it comes down to your smoking habits. You'll want to consider the size of the fillers, the size of the rolling papers, and the capacity of each product (of course, price is always a factor as well). It's important to make sure the size of your cone filling rig is compatible with your favorite size rolling papers.
If you just smoke occasionally, alone or in small groups, or just not a whole lot at once, you'll probably be happiest with a 1 1 / 4 size cone filler. But if you constantly find yourself smoking like a freight train, you should consider a king size cone filling product; you can even get automatic cone fillers that will make multiple joints at once so your smoke session doesn't have to stop between each joint. 
Why use cones instead of papers?
The most obvious answers are consistency and time consumption. A pre-rolled cone is almost guaranteed to help with both of these. But, that doesn't mean we don't love rolling our own every now and then. We've even included a couple of great alternatives that will let you roll your own papers, but with all the convenience of using automatic cone fillers. Most of all, we ask that you please fill and enjoy responsibly. 

 

Best cone filler
Fantastic price
Top rated

This is one of the best cone filling devices around. The RAW Six Shooter is an incredibly versatile product and comes at a great price. You can load one, two, three, or even SIX cones at once! Don't let the detailed instructions scare you away because this product is a breeze to use. We definitely recommend pairing it with your favorite  RAW coned filled, and it's available in king size or 1 1 / 4 size.
| | |
| --- | --- |
|   | |

If you don't need the versatility of our first pick but still want all the convenience, RAW coned filled can take care of that too. The cone loader is the perfect balance of simplicity and functionality. Grab your best cone, toss some herb in the scoop, slip it into the end of your cone, and pack it to your preferred density. You'll be smoking a professional-looking product in no time. 
 

Super simple
Awesome price
Fastest cone filling

RAW isn't top rated in the cone filling world for nothing, and this product just shows even more of why they're the best. This one is pretty popular, and you may have even heard it called "the cone shooter" after their famous Six Shooter fillers. It's as simple as sliding the tip of your cones over the end of the cone shooter, loading up with herb, using the included tool to pack it into a nice loaf, closing the lid, and pulling back to fill your cone. After it's filled, you can even use the included poker to make sure every bit of your bud is included.
 

Huge quantity
Reasonable price
Durable

We started with six and went down to one cone at a time. It's time to step it up. This cone filling product will load an unbelievable 34 cones at once! That's right - 34 of your favorite king size rolling papers, all loaded up simultaneously. This is the best if you want to pack enough cones for the whole week (or one really wild afternoon) all at once. 
 

Double function
Great price
Easy cone filling

Sometimes we go for pre-rolled cones, but it's nice to roll your own cones occasionally. This handy tool is perfect for the smoker that wants an accessory for both of those options. Use the outside to roll perfect cones, then use the inner funnel to load them with ease. And if you want to use a pre-roll, just skip the rolling step and pack it with the funnel. It doesn't get easier or more convenient than this 2-in-1 tool.
 

Great price
Rolls and fills cones

1 1 / 4 size to king size

This is another of our favorite multifunctional tools. Just like the Roller, this tool does double duty as both a roller and a cone filler. You can easily roll whatever size paper you prefer, and pack it full with the funnel tool.
 

Best rolling machine
Durable rolling apron
Great price

If instead of pre-rolled cones you prefer to have freshly rolled cones, but still don't want to go to the trouble of rolling, a rolling machine may be the best choice for you. We weren't kidding about RAW being top rated with good reason, and they've made our list yet again. Instead of a cone fillers, this handy device will let you roll any paper into the best cones possible in just seconds. 
 

Perfect cones every time
Solid price
Durable construction

Juicy Jay is another of our favorite names in the smokable world. Although they don't have anything for cone filling, you won't miss pre-rolled cones or fillers when you use this roller. Just pop in your favorite paper, load with your favorite herb, and roll up some of the best cones you've ever seen. 
 

Impress your friends
Perfect joints every time
Great price
If you want to make a big impression at your next group smoke session without paying a "big impression" price, this is the best way to do it. It's the meeting point of fillers and rollers. You slide your paper, filter tip, and bud into the rolling apron (with the box open), then simply close the box and watch your perfectly rolled cones pop right out the front. This is one of the coolest and best rolling products around.
 

Best commercial filler
Trusted name
Competitive price

Alright, so maybe you didn't come here looking for personal consumption products. If you need to make a commercial amount of filled cones, this is the best way to do it. The price makes it clear that this is a commercial product, although we wonder if Snoop has one for personal use. 
Conclusion
Whether you're packing it with modern CBD flower or more traditional bud, your best joint experience is sure to include perfect cones and these awesome fillers. As you roll more cones, you'll start to figure out your preferred density and size, until you hone in on the best balance for your smoking needs. It may take a little practice, but hey, who's complaining about that sort of practice? As always, please fill, roll, and smoke responsibly.
.

Written by Megan Medeiros (BA)
Megan Medeiros has a bachelor's degree in English and is currently working on a master's in English at James Madison University. She's the owner and operator of Medeiros Writing, and has been working as a cannabis writer for the past three years, mostly following the legal climate of marijuana, especially in areas like California, Colorado, Oregon, Canada, and other legal areas.
This post contains references to products from one or more of our advertisers. We may receive compensation when you click on links to those products. For an explanation of our Advertising Policy, visit this page. All photos were sourced from Pinterest.com | updated 2021
Stay home & get your daily
needs from our shop
Start You'r Daily Shopping with Nest Mart
Best prices & offers
Orders $50 or more
Free delivery
24/7 amazing services
Great daily deal
When you sign up
Wide assortment
Mega Discounts
Easy returns
Within 30 days