Best E-Liquid Flavours Of 2023 The Top Picks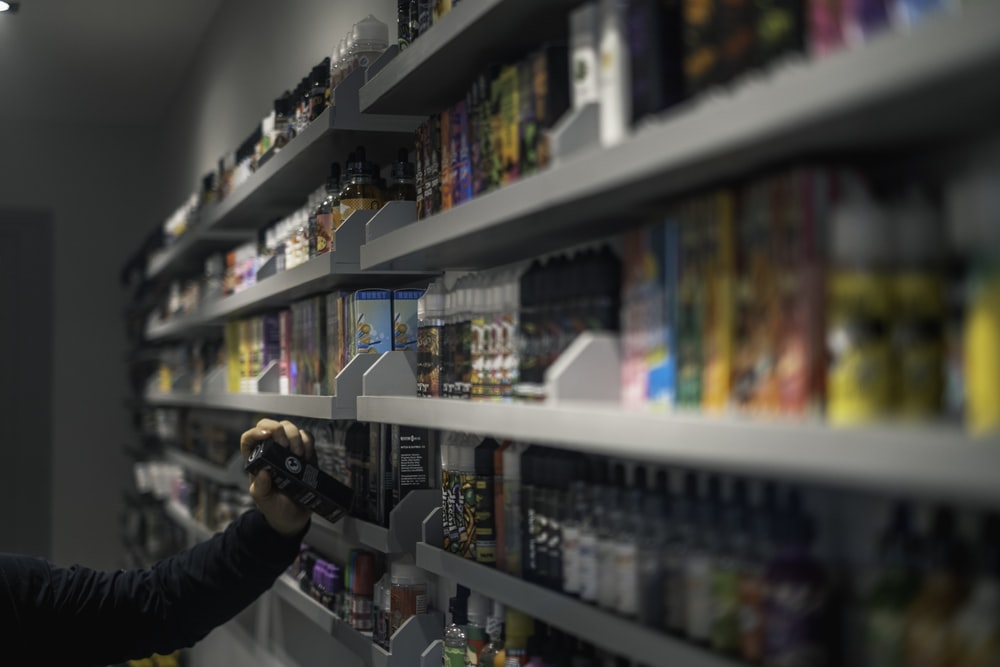 The tantalizing after-taste, the enormous cloud of vapour, and the tempting flavour; everything is a testament to the enticing world of vape and e-liquids. If you've ever wandered into the street of sub-ohm vaping or nic salts, you must have come across several vape juices offering enormous options of Best Vape flavours 2023 flavours, each named to be as tempting as possible.
Looking for the best Vape Flavours 2023 juice is a very subjective quest. One might proclaim a particular vape juice as a winner, while the other might be repulsed by it. From delectable desserts to cocktails and even stronger Best Vape flavours 2023 with tobacco, the list of e-liquid flavours is just endless. No matter how subjective it is to find the best e-liquid, the general public has the final say. Here are some top-rated e-juices that agree with most vapers' taste pallets and attract a number of customers to the vape shops.
The Top E-Liquid Picks by Vapers
What's a better way to judge vape juices than asking expert vapers to have their pick. Here are a few of their top choices!
WizMix E-liquid
Sourced and manufactured in the UK, the WizMix E-liquid is manufactured under the most strict guidelines to ensure a flavour-packed package. Known as one of the best Vape Flavours 2023 in the UK, the WizMix offers a unique blend of flavours that provides a smooth vaping experience while making it supremely delicious. 
The WizMix E-liquids are produced with a 50:50 ratio of VG and PG, offering the perfect blend of flavour and vapour. There are 30+ flavours to choose from ranging, from the candy-like-exciting Best Vape flavours 2023 to several cooling flavours that leaves you numb and tempted for more. The most famous ones are Cherry Bomb, Blueberry Hill, Menthol Asylum, Brain Freeze, Black Jacks, Spearminty, Havana Tobacco, and much more.
Black Note E-liquid
Black Note was born with the objective to provide a real tobacco taste without using any additional artificial flavours and sweeteners. The vape juices are produced in small batches to preserve the naturally extracted tobacco flavour and each note of the vape juice. They maintain the tobacco taste by steeping real tobacco leaves in PG and VG to ensure the authentic tobacco punch.
The best Black Note flavour is the Cavendish E-liquid which is curated from a very well-known tobacco famous among pipe smokers. The realistic tobacco flavour is blended with a natural sweetness that balances all the characteristics of vape juice. They do offer many other flavours, but the Cavendish evenhanded taste makes it a popular choice. This one comes with a 50:50 PG/VG ratio in the 0, 3, 6, 12, or 18 mg/ml strength.
Dinner Lady E-liquid
As poise as the name sounds, Dinner Lady E-liquid is supremely delectable, available in many varieties, and might make you feel like royalty. Since its inception, Dinner Lady has been the recipient of almost 40 international awards, and there seems to be no stopping for them. It caters to the entire demand of vapers with their range that includes 50:50, Nicotine Salts, Shortfills, 30:70 PG: VG, Nicotine Shots, Concentrates and CBD E-liquids. You can find the e-liquid online!
Their most famous and awarded flavour is the Lemon Tart with its distinctive and rich flavour profile. The Lemon Tart vape juice presents sweet yet sour notes of meringue with a backdrop of butter biscuit crust. The creamy meringue, the sharp lemony tang and the underlining notes of butter biscuit make for a mouth-watering experience. 
88 Vape
88Vape is probably the most famous brand that offers a host of flavour options as well as blends. As the vape juice is manufactured in-house, there is no other line of brands that offers such a huge range of best vape flavours 2023 at such a price. Each juice goes through a strict quality check and is completely TPD compliant. As 88Vape produces every flavour under the sun, it is very difficult to come to a single conclusion. However, the general public agrees that the 88Fusion is one of the best vape juice flavours out there.
88Fusion is one of the more complex e-juices from the 88Vape brand. It is curated with green, red fruit and berry, which includes grapes, strawberry, raspberry, and blackcurrant. It also has a dash of aniseed spice and menthol to balance the sweetness. The varied flavour profile is one of the reasons why people are so fond of this particular flavour. And it does live up to its claim of being the 'berry' best flavour.
Loaded by Ruthless
Ruthless Vapour was born from the mind of the biggest vape enthusiast to build a brand that focused on the ingredients. In 2011, they set up a manufacturing unit in Southern California and have been catering to the ever-growing demand since then. Their 'Loaded' Vape Juice guarantees to satisfy even the sweetest tooth, and we cannot deny they are wrong.
The most outstanding flavour is the Loaded Glazed Doughnuts. Who doesn't envision a freshly baked doughnut topped with the sweet glaze, smelling like hope? Inhaling the flavour gives an exact sensation of biting into a warm doughnut. The vapour tantalizes and plays around until the sweet vanilla glaze overcomes. The exhale leaves you with a touch of cinnamon, and there is nothing more devouring and pleasing than the aftertaste that would plead for another puff.
Common Categories of Flavoured Vape Juice 
We have looked at some specific flavours and brands that have been proclaimed by the vapers as the flavour God. Due to the ever-increasing demand, several brands offer unique tempting e-liquid flavours. If you're looking for your preferred e-liquid at a vape shop, here are some categories that are widely celebrated. 
Dessert Flavours
Who hasn't heard the famous line, "Stressed spelt backwards is desserts and that's why we need the sweet flavour"? Desserts have a way of making us feel happy, and what's better than tasting a similar flavour without the additional calories! A novice vaper usually begins with a sweet dessert flavour before moving on to the harsh one. In fact, the dessert flavours have moved from the general ones to more complex flavours like tart, custard, pies, and even ice cream. It's no longer just chocolate, but you might just get the essence of a very specific chocolate cake frosted with whipped cream!
Candy Flavours
If we are talking about dessert, how can we look past candy!
From the childhood memories of cotton candy to adulthood appreciation of caramel, the wide spectrum of flavours makes vaping candy flavours a pleasant experience. For those who want to step into their childhood experience, trigger nostalgia, or simply have a sweet tooth can opt for the candy-flavoured e-liquids. Oh, and you don't have to fear cavities with this one!
Fruity Flavours
How often do we come across a strawberry flavoured vape juice with hundreds proclaiming it's the best one? Whether it is a lone fruit or a blend of two or three fruits, it seems to be a hit among the vapers. Banana, pineapple, jackfruit, and even kiwi; the list is endless with so many combinations and mixes that every vaper is overwhelmed by the options!
Menthol Flavours
We have spoken about how a sweet flavoured vape juice tempts a vaper. However, not everyone is a sweet tooth and some might want to stay on the cooler end of things. Menthol flavours have a separate fan base from people who enjoy the sensation of an icy cool vapour tingling through their taste buds. From a light sensation to a full icy blast, there are many flavour options, including menthol tobacco, spearmint, peppermint, etc. 
Tobacco Flavours
The real OG of flavours is here! Ex-smokers or people trying to quit miss the original taste of tobacco. The familiarity helps them make the switch, and might even allow them to opt for the healthier option more quickly. If you want the true essence of tobacco without any harmful effects, there are a range of tobacco flavoured vape juices in the market. This was all about the top e-liquid flavours of 2021. Keep watching this space for more such articles!
 Feature image from: E-Liquids 
Reviews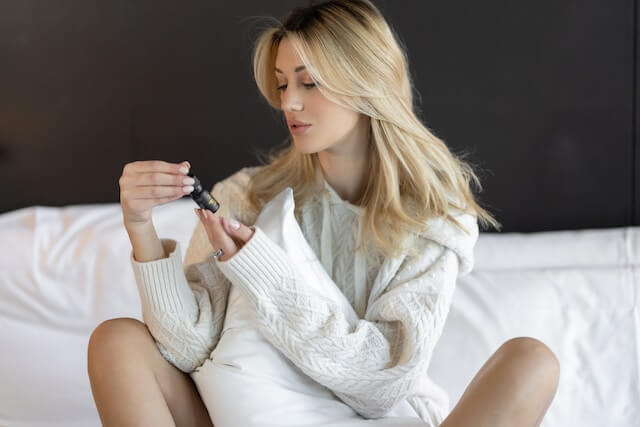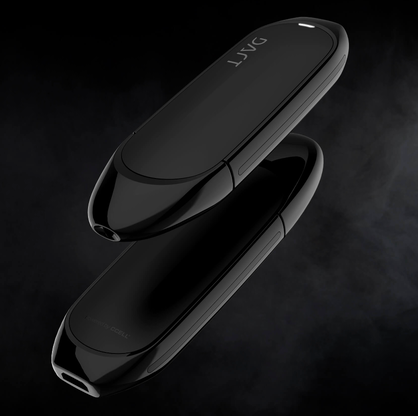 Stay home & get your daily
needs from our shop
Start You'r Daily Shopping with Nest Mart
Best prices & offers
Orders $50 or more
Free delivery
24/7 amazing services
Great daily deal
When you sign up
Wide assortment
Mega Discounts
Easy returns
Within 30 days