10 Best Hemp Beers in the World Right Now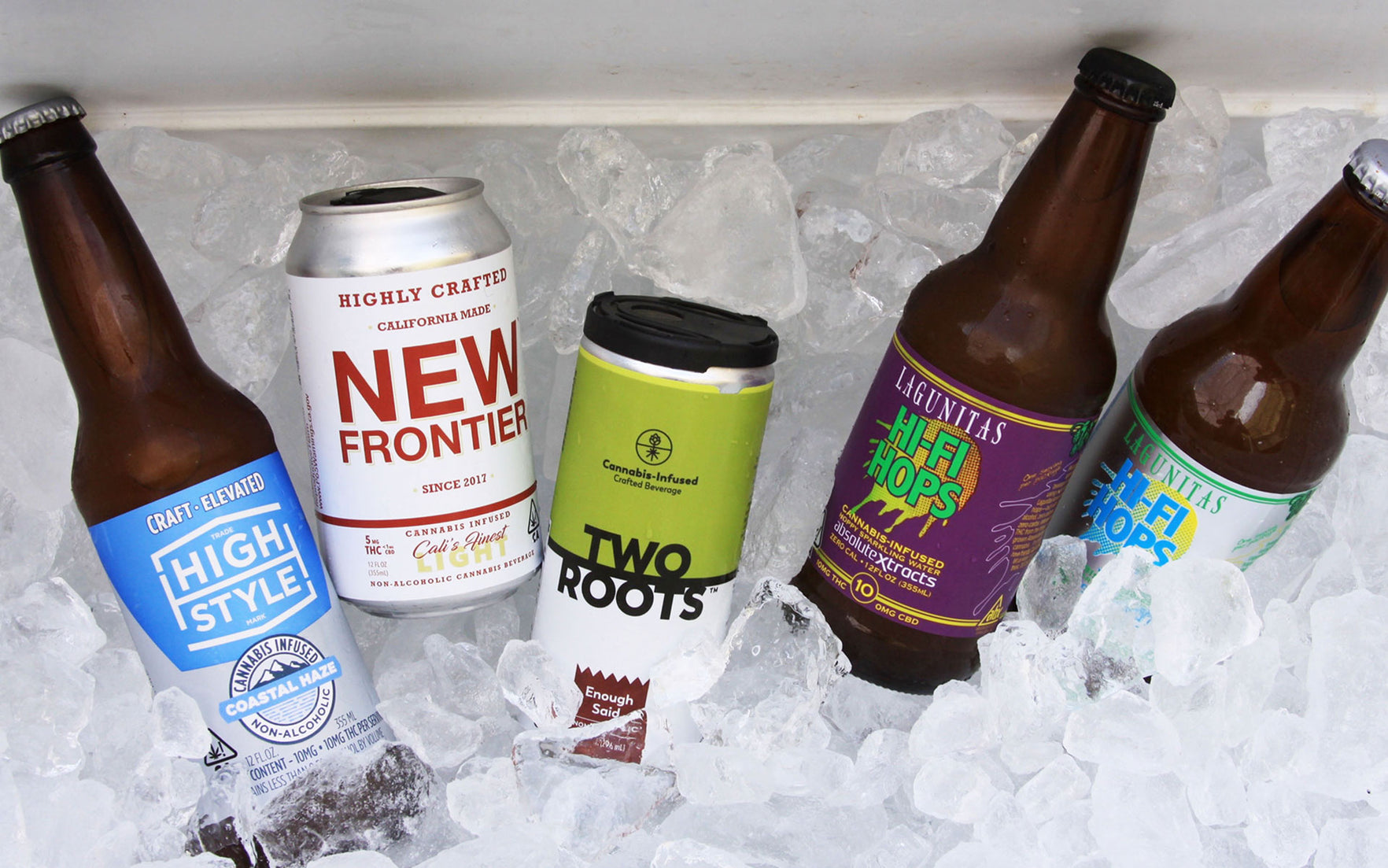 What is hemp Beer?
Hemp beer brands incorporate many parts of the hemp plant, including hemp seeds, hemp hearts, hemp leaves or infusion with hemp oil. These hemp components include terpenes that enhance the flavor of beer and give it a dank aroma. 
Hemp beer that doesn't contain THC won't get you high. Also, there's no notable interaction between alcohol and CBD, except that you may get tired a little faster. Below are our favorites on the market right now! 
 

New Belgium is part of 1% for the Planet (environmentally conscious)
High ABV
The super dank aroma and taste

New Belgium Brewing has created the happiest of hemp beers. New Belgium Brewing Hemperor HPA recreates hemp terpene flavors in The Hemperor beer by infusing the beer with hemp seed. A very light golden ale, New Belgium's Hemperor HPA is sweet with a mild bitter finish (IBU is 55) and packs a punch with an ABV of 7.0%. 
 

Zero-cal
Light and refreshing
Non-alcoholic and still potent

Lagunitas Hifi Hops is made in collaboration with AbsoluteXtracts to make these sparkling waters brewed with hemp offer three different ratios of CBD to THC including 0mg: 10mg, 5mg: 5mg and 18mg: <2mg. They are non-alcoholic, zero-carb, and zero-calorie! These beverages can only be found in CA and CO dispensaries, so you will have to visit their website to see if they're available in your area. 
 

the great taste of hemp without getting high
Delicious natural flavor
Low sugar

These malty little numbers are infused with hemp hearts and contain no THC or CBD. It's 8% ABV and is gluten-free. You can find them on their website or nationwide in every liquor store. There are three flavors - all equally mouthwatering: Passionfruit Express, Hemp'd, and Citrus Gold. 
 

Unique toasty flavor
Sessionable: 5.0% ABV
Award-winning

Humboldt Brewing Company is a unique hemp flavored beer. This hemp ale beer is brewed with toasted hemp seeds and contains no psychoactive ingredients. Roots Hemp Ale focuses more on the taste and aroma of the brew and uses toasted hemp hearts (hemp seeds) to accent its natural deliciousness - super unique compared to many other hemp beer recipes. 
 

Low alcohol
High CBD content
Well balanced
Tastes delicious

This low-calorie hemp-infused beer is low alcohol and contains 8mg CBD. This is the same dose you'd get from a nasal spray or tincture! It's super hoppy and has mouth-watering, tropical aromas of pineapple and grapefruit with malt and slight bitterness. A perfectly hopped and malty beer, Easy Times Hemp IPA is perfect for any time you need a pick-me-up! 
 

Full beer taste without the alcohol
Elevated high
Low calorie

Pale Haze is nonalcoholic. Thank goodness, because each 12oz bottle contains 10mg of THC! Sure to give you an uplifting high in a bottle - this cannabis-infused treat has only 50 calories and is formulated to create an elevating and refreshing experience. This is perfect for those who want to enjoy hemp beers without the hangover. High Style's products may not be available in your state.
Two Roots Enough Said Craft Lager - $11.99 6PK
 

Contains essential B-12 vitamin
Contains 5mg THC 
Sessionable
Only 70 calories

Two Roots Brewing Company is rooted firmly in German tradition, making this helles lager a true craft beverage. It's nonalcoholic and low calorie. Enough Said is clean, refreshing, and rich in B12 and electrolytes for a little energy boost. The Enough Said Lager is made exclusively with Pilsner Malt and Hallertau Hops.  
 

Highly crafted
Unique hemp brewed beer
Nonalcoholic cannabis brew
Pesticide-free cannabis

New Frontier Brewing is the world's first cannabis brewery! Their beer is nonalcoholic and uses pesticide-free and high-quality cannabis. They aim to bring elements of science and art to brew this world-class beer. Despite not containing any alcohol, this beer retains the complex aromas and flavors you'd expect from a regular craft beer with 5mg THC in each can. 
 

Contains 10mg CBD
Only 99 calories per can
Light, smooth and hoppy
No alcohol

Unique among other beers enhanced using hemp, this dealcoholized IPA contains 10mg THC and CBD per 12oz can! Indiwave IPA's hops (Cascade, Amarillo, and Citra) are well balanced with caramel malts for a light, smooth and citrusy flavor. Because it's so darn drinkable, we recommend mindfully pacing yourself! This beer is not available in all states, so check Ceria's website for availability near you. 
 

10mg CBD per can
Gluten-free
Eco-friendly
Organic cannabis extract

Green Times Brewing's High Flyer Session IPA has an ABV of 4.3% and is infused with cannabis oil and brewed with organic hops. All of their beers are gluten-free and vegan friendly! You can relax while drinking this hemp beer can, not only because of its CBD content but also because Green Times Brewing is eco-responsible and plants a tree for each case they sell to support the Eden Reforestation Project. 
Conclusion
Humans have been brewing beer for thousands of years and using cannabis for even longer. Finally, we have discovered the perfect combo: beer brewed with hemp. Without the use of hemp in beer, we wouldn't have these dank, elevating, and refreshing brews. There's a hemp beer for everyone, not just hopheads! Have you tried any of these beers? Let us know in the comments!
.

Written by Megan Medeiros (BA)
Megan Medeiros has a bachelor's degree in English and is currently working on a master's in English at James Madison University. She's the owner and operator of Medeiros Writing, and has been working as a cannabis writer for the past three years, mostly following the legal climate of marijuana, especially in areas like California, Colorado, Oregon, Canada, and other legal areas.
This post contains references to products from one or more of our advertisers. We may receive compensation when you click on links to those products. For an explanation of our Advertising Policy, visit this page. All photos were sourced from Pinterest.com | updated 2021
Stay home & get your daily
needs from our shop
Start You'r Daily Shopping with Nest Mart
Best prices & offers
Orders $50 or more
Free delivery
24/7 amazing services
Great daily deal
When you sign up
Wide assortment
Mega Discounts
Easy returns
Within 30 days