10 Best Hemp Hydrating Cleanser | Hemp Facial Wash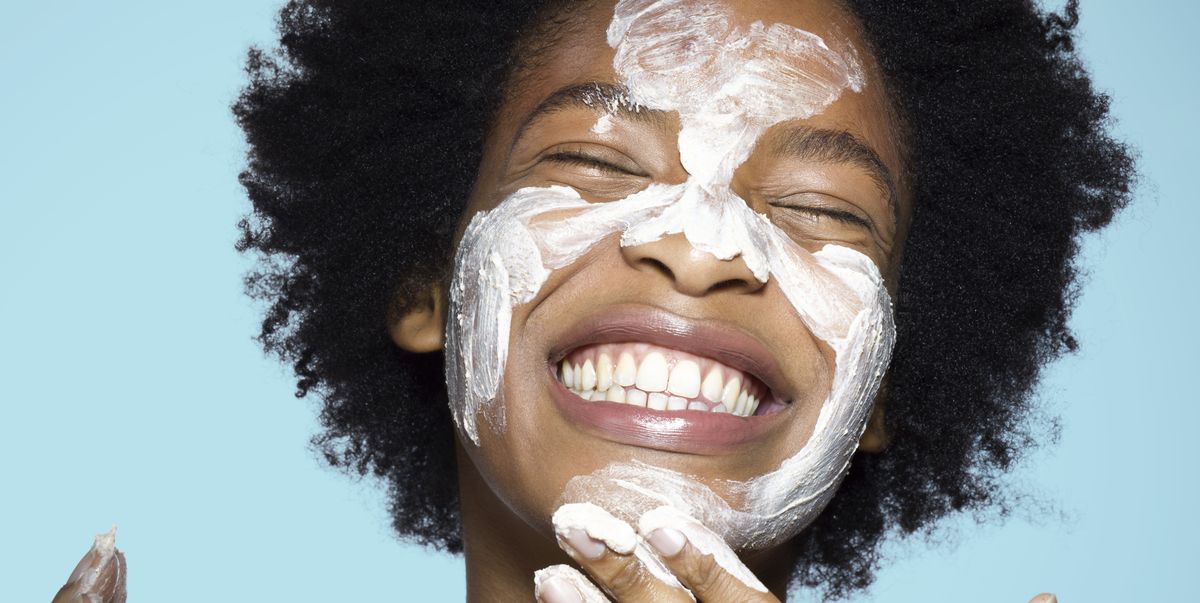 With my sensitive, acne-prone skin, I have the privilege of living with both dry skin and breakouts that are hard to squash.  This makes it difficult to find a cleanser that is strong enough to treat my acne while not irritating or drying out my skin.
After my friend recommended hemp Facial Wash to me last year, I've been using them ever since. Hemp cleansers often are all-natural, with ingredients you can pronounce, and are ethically-made, eco-friendly products. The hemp facial wash is good for mild cleansing if you have overly sensitive skin. These products are also often infused with hydraulic or salicylic acid and other natural ingredients that give your skin a little boost in fighting acne. 
Hemp Facial Wash has fatty acids and vitamins that are good food for your skin. The antioxidants in these babies help get that glowing skin complexion we all strive for. Hemp's Omega-3 and Omega-6 fatty acids not only help brighten dull skin, but they are also known to have anti-aging properties. Plus, hemp is an anti-inflammatory that will help soothe your skin instead of irritating your skin like uber-harsh chemical treatments.
A common misconception is that only dry skin needs moisturizing when in reality all skin types require moisturization for a healthy skin barrier and acne prevention. When you have dry skin, your skin overproduces oil. This overproduction leads to acne. Hemp Seed Oil is very moisturizing yet it does not clog pores like some other products. So, you get the benefit of cleansing pores and hydrating skin at once!
The only downside to using hemp Facial Wash  is that they are more expensive than your more basic hydrating cleansers. We tried to list products that we liked but were also affordable. Check out the top 10 hemp hydrating cleanser products below and see what would be best for your skin!
 

Free shipping!
Helps your skin maintain a healthy pH
Bursting with antioxidants 
Promises no irritation
Did we mention it has matcha?

We picked this matcha Hemp Facial Wash as our first choice because: a) who doesn't like matcha and b) Krave Beauty is becoming one of our favorite skincare companies. Krave Beauty, a Korean company, aims to make products that are simple and sustainable. Their matcha hemp hydrating cleanser pairs matcha and hemp, both natural ingredients that are rich in antioxidants and provide protection for your skin barrier.  This matcha hemp hydrating cleanser leaves your skin feeling moisturized and bright. Krave notes how this product helps improve your skin's intake of fatty acids and antioxidants, preventing acne and dehydration. This matcha hemp Facial Wash is sold in 120ml (roughly 4 fl oz) bottles. Since matcha and hemp oil are both basically the most magical plant-based ingredients out there, with serious homeopathic powers, we all liked Krave Beauty's Matcha Hemp Hydrating Cleanser the best!
 

Super affordable
Free shipping on first order!
Amazon Choice Product
Vegan 
Filled with botanical properties
Anti-aging 
Protects skin barrier

Don't trade affordability for quality. This product was selected as an Amazon Choice Product and is also the cheapest product on our list! Andalou Naturals Cannacell Cleansing Foam is 98% derived from nature. All Andalou Naturals products are vegan, cruelty-free, and non-GMO. What is interesting about this cleanser is it uses hemp stem cells, which help prevent premature aging. Plus, these hemp stem cells also protect your skin against pollution and UV rays. This product not only uses hemp stem cells, but fruit stem cells that provide a potent punch. These bioactive stem cells are extracted from grape, heirloom apple, argan tree, and Swiss Alpine rose. These powerful yet non-drying, nonirritating ingredients will leave your skin purified, youthful, and hydrated. 
 

100% natural 
Peppermint and lavender oil makes your skin cool and relaxed
Hydrating and gentle
Pairs well with brand's medicated cream
Balancing 

Great news: this hemp hydrating cleanser is only made from 100% naturally-derived ingredients! In addition to hemp, this cleanser contains peppermint oil, lavender oil, cotton seed oil, and tea tree oil. This lightweight cleanser is particularly gentle on skin. The botanical oil and THC-free hemp extract gives your skin a cooling, refreshed sensation. If you are needing a stronger acne treatment, CBDMedic also sells an acne medical cream for $29.00 if you are looking for extra strength but don't want the harshness or expense of topical prescription medication.
 

Free shipping on first order!
Rated 5/5 stars on Amazon
Cruelty-free
All-natural ingredients
Antioxidant-rich
Promotes brightness while preventing redness

This hemp facial cleanser is all natural. BcBud specifies how their cleanser is created to work gently on all skin types, including dry, combination, oily, and sensitive skin. This natural formula has a creamy, slightly foamy texture that leaves your skin refreshed. This hemp hydrating cleanser is packed with nutrients, including aloe vera, chamomile, cucumber and Japanese green tea extract. These  botanical extracts are full of antioxidants that not only brightens dull skin but helps soothe irritated skin, preventing redness and acne. This product is not only full of antioxidants but it is also free of many things; this cleanser is paraben-free, SLS-free, alcohol-free, harsh chemicals-free, and cruelty-free. Yay to both the earth and your skin!
 

Free Shipping!
Vegan
Cruelty-free
Paraben-free
We can all agree that Korean companies are often ahead of the rest of the world when it comes to good skincare. This hemp hydrating cleanser is made from cannabis sativa hemp seed oil and heartleaf extra, a plant that helps reduce irritation and redness in the skin. Plus, it only requires a small amount of cleanser so the bottle will last you for a while. I Dew Care is committed to ethically-sourced, eco-friendly products that are natural and gentle on your skin.
 

Free shipping on first order!
Full of botanical extracts 
Lightweight and gentle
Hemp oil formulated by doctors

This one provides all the botanical extracts necessary for healthy skin: shea butter, vitamin E, aloe vera, and, of course, hemp oil. These anti-inflammatory ingredients remove impurities while also hydrating and being gentle enough for sensitive skin. Bella Vi Therapeutics uses doctor-formulated hemp oil so you know it provides optimal treatment. If you like this cleanser, they also sell a hemp face serum and anti-aging hemp cream to give you a full skincare routine!
 

Charcoal and mint blend 
Ethically made 
Vegan
Paraben-free and cruelty-free
non-GMO

This hydrating hemp cleanser uses mint and charcoal, two natural ingredients popular in skincare. The charcoal provides a deeper clean and the mint has cooling, purifying properties. This cleanser helps remove toxins, oil, acne, and makeup while also providing hydration from the hemp oil. Charcoal cleansers are often tough on sensitive skin, so this product offers a gentler, yet intensive cleanse. 
 

Free Shipping first order!
Coupon offer for $2.00 off 
Ocean-Breeze scent 
Organic

This daily face cleanser made of hemp seeds is perfect for all skin types. Miss Bud's cleanser is high in vitamins A, D, and E, which are great nutrients for your skin. This is a deep cleanser suitable for everyday use that reduces oil and hydrates your skin. Miss Bud's cleanser prevents breakouts while not over-drying, leaving your skin refreshed and replenished.  
 

Free shipping on first order!
Save 30% off with coupon offer
Natural and non-toxic
Anti-bacterial
Anti-aging

Whole Hemp Health's facial cleansing "milk" is for all skin types. This facial cleanser blends organic hemp oil with the healing properties of orange blossom water, witch hazel extract, shea butter, and essential oils. This hemp seed oil is rich in vitamins E, C, B1, B2, B3, and B6 and is high in Omega 6 and 3 fatty acids to rejuvenate your skin. All-organic, this one is kind to your skin and the earth. Plus, this cleanser is gluten-free and never tested on animals!
 

Contains a lot of hemps!
Responsibly farmed 
Essential oil blend 
Anti-aging

This product is the most expensive on our list, but only a small amount of the cleanser is required for every wash, so the 3.38 fl oz bottle lasts much longer than you think. Koi CBD uses the best hemp, which they track and use from select vendors in the USA. This cleanser blends 500mg of hemp Facial Wash with a list of essential oils that are too long to name here. The blend creates a cleanser that soothes irritated skin, exfoliates dead skin cells, and promotes proteins that are naturally occurring (e.g. collagen). 
Conclusion
As the list shows, hemp works great with other natural ingredients, such as aloe vera or matcha, to provide optimal skincare. However, hemp is one plant that works wonders for your skin.  Not only is hemp Facial Wash hydrating, but hemp helps reduce acne, redness, oil overproduction, aging, removes bad bacteria, and protects your skin barrier. These products are good for those of us with sensitive skin, but hemp works for all skin types, simultaneously hydrating your skin while preventing acne. Plus, most of these products are committed to eco-friendly, ethically-made production. Be kind to your skin and check out some of these natural products! While the hemp Facial Wash hydrating matcha cleanser was our favorite, let us know which one was your pick.  Comment below any cleansers you like using that we left out!
.

Written by Megan Medeiros (BA)
Megan Medeiros has a bachelor's degree in English and is currently working on a master's in English at James Madison University. She's the owner and operator of Medeiros Writing, and has been working as a cannabis writer for the past three years, mostly following the legal climate of marijuana, especially in areas like California, Colorado, Oregon, Canada, and other legal areas.
This post contains references to products from one or more of our advertisers. We may receive compensation when you click on links to those products. For an explanation of our Advertising Policy, visit this page. All photos were sourced from Pinterest.com | updated 2021
Stay home & get your daily
needs from our shop
Start You'r Daily Shopping with Nest Mart
Best prices & offers
Orders $50 or more
Free delivery
24/7 amazing services
Great daily deal
When you sign up
Wide assortment
Mega Discounts
Easy returns
Within 30 days