10 best Hemp Protein Powders in the world right now!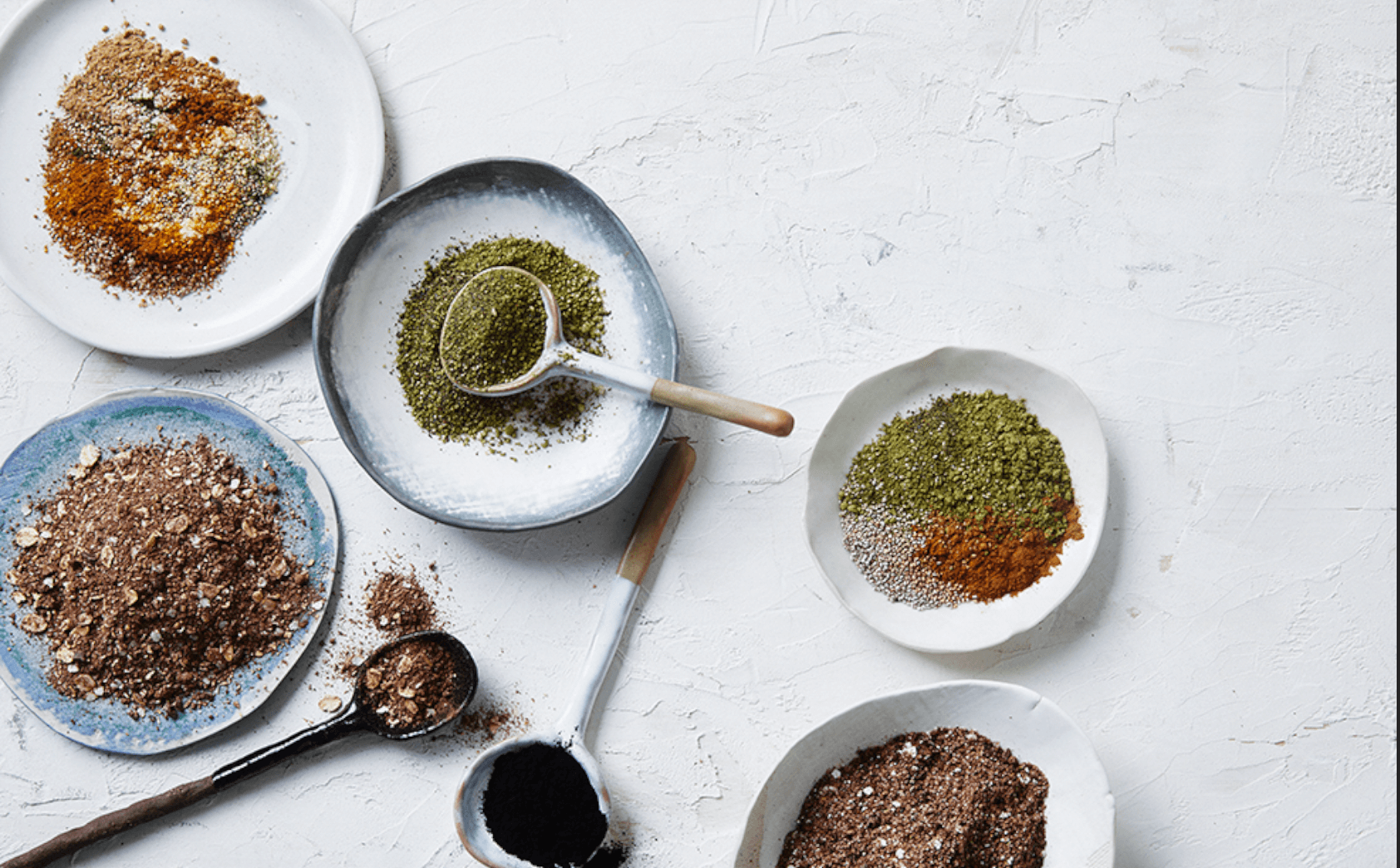 Whether you're trying to build muscle, gain weight, or just want to make sure you're getting the right amount of protein in your diet, good protein powder is a simple and effective way to meet your health and fitness goals. Plant-based protein powders are great vegetarian and vegan protein options and can help you get the right amount of protein in your diet without the added unhealthy fats and cholesterols in many meat products.
Hemp protein powders are among the best options for healthy, plant-based protein. In this article you'll learn:
What is hemp protein powder?
Is hemp protein good for you?
Potential hemp protein powder side effects
Recommended protein intake
The best hemp protein powder in the world right now + our top 10!
What is Hemp Powder?
Hemp protein powders are made by grinding pressed hemp seeds into a fine powder. The resulting powder has a flavour that's described as earthy, nutty, and sometimes grassy.
It tends to be a bit corser than whey protein powders, which makes it well-suited for shakes and smoothies, but not the best mixed directly into the water.
Are our Hemp Protein Powders Good for You?
The short answer is: yes! But what makes hemp protein powder so beneficial?
Hemp is a Complete Protein
The protein in hemp is "complete," meaning it contains all nine essential amino acids. The hemp protein amino acid profile is pretty impressive, showing protein content that's as high quality as egg whites and soy.
Some studies show that hemp protein powders have lower levels of the fatty acid lysine, so make sure you're still eating your nuts, beans, and soybeans.
Hemp Powders are Easy to Digest
Some plant-based proteins can be more difficult to digest than animal proteins, but over 90% of the protein from hemp seeds is easily digested and absorbed by the human body.
Processing hemp seed proteins with heat can reduce the digestibility by 10%, so look for hemp powders made with cold-pressed hemp seeds.
There's Plenty of Fiber in Hemp Protein
Fibre is an important part of any healthy diet. Fiber can help improve blood sugar, create an environment that fosters healthy gut bacteria, and helps reduce the risk of bowel cancer. Even though fiber is linked to so many health benefits, most Americans don't get enough fiber in their diet. Luckily, hemp protein powders can help with that too.
Unlike other plant-based protein powders, most hemp protein powders contain 7-8 grams of fiber per serving, which constitutes between 18 and 28% of the recommended daily intake of fiber. For reference, other common plant-based protein powders, like soy, pea, and rice powders, are highly refined and contain next to no fiber.
Some hemp proteins can contain even more fiber if they're made with unhulled hep seeds. The combination of quality protein and fiber can help reduce overeating because it helps you feel fuller longer.
Healthy Unsaturated Fats
Even though the hemp seeds used to make protein powders have been pressed to remove most of the oils, hemp protein still has about a tenth of the original fat content. One serving of hemp protein powder has about three grams of heart-healthy unsaturated fat.
Hemp seeds also have a great balance of omega-6 and omega-3 fatty acids. Consuming these healthy fatty acids in the proportion found in hemp seeds can help balance out an unbalanced fat intake and improve heart health.
Just make sure to store opened containers of hemp protein powder in the refrigerator to keep the healthy fats from going rancid.
Hemp is rich in Antioxidants and Minerals
Hemp seeds are an amazing source of antioxidant compounds called lignanamides, which can help prevent chronic illnesses like heart disease and diabetes. The seeds also have healthy vitamins and minerals like magnesium, iron, and zinc.
Are There Side Effects of Using Hemp for Protein?
The most common side effects of hemp protein powder are from its relatively high fiber content. Since there's a lot of fiber in hemp powder, especially if it's made from unhulled hemp seeds, consuming too much too quickly can lead to gas, bloating, and diarrhea.
Anyone with hemp allergies should, of course, steer clear of hemp protein powder.
There's little to no THC in hemp protein powder, so it has no psychoactive effects. There's also no need to worry about testing positive on a urine screen because you can consume as much as .67 pounds of hemp powder from hulled seeds without it interfering with drug tests (not that that much powder is recommended).
How Much Protein Should You Have?
Adults should consume .36 grams of protein per pound of their own body weight. For the average person, just multiply your body weight by .36 to figure out how many grams of protein you should have each day.
If you exercise regularly, you'll need a bit more protein each day to keep your muscles fit. Those that have a more active lifestyle need .64-.9 grams of protein per pound of body weight each day.
People that do fitness competitions and bodybuilding, and do more resistance training while cutting calories, may need up to 1.4 grams of protein per pound each day.
While the majority of the protein in your diet should come from whole foods, hemp protein powder can be a helpful supplement, especially if you've been working out and need a light and healthy workout recovery supplement. You should consume protein within two hours after exercising to ensure maximum recovery benefits. Adding 5-7 tablespoons of your favorite hemp protein powder is most effective for building muscle.
 

Organic
Vegan protein
Certified non-GMO
Available in convenient and tasty protein shake mixes
Pure hemp
High quality product

If you've seen nutiva hemp protein reviews, you already know that people are raving about this product. This is undoubtedly one of the best hemp protein powders on the market right now. It's made from raw, cold-processed hemp seeds, so you get all the great amino acids and fatty acids of natural hemp in each 3 tablespoon serving. Try either the 15G  protein powder or Hi Fiber in your baking and smoothies, or check out the amazing chocolate and vanilla shake mixes for a quick protein pick-me-up.
 

Organic
Vegan protein
Pure hemp
High quality product

This product is another great option for an organic protein powder made purely of hemp -- it has just hemp, protein, and fiber. It's naturally high in protein and fiber, and has all the amino acids and fatty acids your body needs. We only wish the Endoca Raw Hemp Protein Powder was available with additional flavor options or in a high fiber variety. As it is, the protein is still top-notch, but if you aren't a fan of natural hemp flavor you might want to mix this into food, smoothies, or shakes with more flavor.
 

Organic
Vegan protein
Certified non-GMO
Low calorie
Light flavor

This cold-pressed hemp seed protein powder is another one of the best hemp powders available. It has 8 grams of fiber and 15 grams of protein per serving, and each two-tablespoon serving has only 90 calories. The flavor of this Organic Hemp Protein Powder is milder than some of the other pure hemp products too, so it's great even in mild foods like yoghurt or pancakes.
 

Organic
Vegan protein
Certified non-GMO
A variety of options

This is one of the absolute best hemp protein products for a variety of options and flavors. Whether you're looking for max protein, high fiber, a balanced mixture, or great flavored shake mixes, Hemp Yeah! has it all. The Hemp Yeah! Balanced Protein + Fiber is our favorite, with 8g of fiber and 15 g of protein per serving. Try the Hemp Yeah! hemp vanilla protein powder for quick and easy shakes.
 

Great flavor
Organic
Vegan protein
Amazing protein shakes

If you want the benefits of hemp protein powder but aren't a fan of that distinctive, raw hemp flavor, Cacao Magic Superfood Powder is a great option. It's chock full reishi, mesquite, chia seeds, hemp protein powder, chocolate cacao nibs, and organic vanilla, so you get amazing nutrients and amazing flavor. Best of all, Cacao Magic Superfood Powder is a healthy way to get your chocolate fix, without any added sugar.
 

Packed with protein
Added hemp CBD to increase effects
Great taste
21g of amino acids

With 25 grams of protein from whey per serving and 35 mg of CBD isolate to help your body absorb it, this is the best hemp protein for bodybuilding. Just a scoop or two in milk or water is a quick way to get an awesome post-workout recovery beverage. There are four great flavors to choose from, including chocolate fudge, cookies and cream, salted caramel, and vanilla ice cream. We're only sorry to say our vegan friends won't be able to enjoy this one.
 

Organic 
non-GMO
Great flavors
Quick and easy post-workout or morning shakes

This whey and CBD hemp protein powder is another great opinion for athletes and bodybuilders, with high protein content, added amino acids, and 300mg pure CBD isolate. If you don't like the flavors of whey or hemp, you're in luck -- both the vanilla and chocolate flavors are delicious options that cover up the taste of both the whey and the hemp. Whey protein isn't vegan-friendly, but this product is still organic and non-GMO.
 

Great post-workout
Quick and easy protein shakes
Good flavors
Broad-spectrum hemp CBD promotes overall health

This is a high-quality whey protein powder mixed with CBD to boost overall health and post-workout recovery. The whey is cold-water microfiltered to remove all unwanted fat and lactose, so this protein powder is free of lactose, soy, and gluten, eliminating many dietary allergens. This protein powder doesn't offer as many flavor options as some others on our list, but the chocolate and vanilla flavors that are available are both delicious.
 

Pure, cold-pressed hemp
Organic
Vegan protein
Non-GMO

This is a great pure hemp protein powder, and since it's a smaller bag it's ideal for trying out hemp protein for the first time. Now Foods Organic Hemp Protein Powder is made from cold-pressed hemp seeds so all of the amino acids and fatty acids are retained and are non-GMO and vegan-friendly. This hemp protein powder is a finer consistency and is unflavored, so we like baking with it best. Try it in your favorite peanut butter banana bread! With an added 15 grams of protein per serving, it'll take your breakfast to the next level.
 

Amazing flavors
Quick breakfast or post-workout snack
High in protein
Quality product

Okay, so we know this one isn't a protein powder, but these hemp CBD protein bars are too amazing to keep off this list. These protein bars are ideal for breakfasts or for a post-workout snack, with only 4g of sugar and an impressive 19 grams of protein per serving. Added hemp CBD improves your body's ability to make use of the protein and improves overall health. With great flavors like peanut butter, caramel almond, and cinnamon pecan, these will be your new favorite protein bars. 
Conclusion
We hope we've given you all the information you need to not only understand why hemp protein powder is the next big thing in fitness but also decide which protein powder is right for you with our list of the best hemp protein powders available right now. Remember, always talk to your doctor or dietician before making any major changes to your diet, and check ingredient lists to avoid any allergens you might have.
Author bio:
MEGAN MEDEIROS IS A FREELANCE WRITER AND EDITOR IN HARRISONBURG, VA. SHE'S THE OWNER AND OPERATOR OF MEDEIROS WRITING, PROVIDING FREELANCE WRITING, EDITING, AND SOCIAL MEDIA MANAGEMENT SERVICES. SHE'S BEEN WORKING AS A CANNABIS WRITER FOR THE PAST TWO YEARS, MOSTLY FOLLOWING THE LEGAL CLIMATE OF MARIJUANA, ESPECIALLY IN AREAS LIKE CALIFORNIA, COLORADO, OREGON, CANADA, AND OTHER LEGAL AREAS. SHE HAS A BACHELOR'S DEGREE IN ENGLISH AND IS CURRENTLY WORKING ON A MASTER'S IN ENGLISH AT JMU.
Stay home & get your daily
needs from our shop
Start You'r Daily Shopping with Nest Mart
Best prices & offers
Orders $50 or more
Free delivery
24/7 amazing services
Great daily deal
When you sign up
Wide assortment
Mega Discounts
Easy returns
Within 30 days