Best Hemp Socks that Your Feet will Love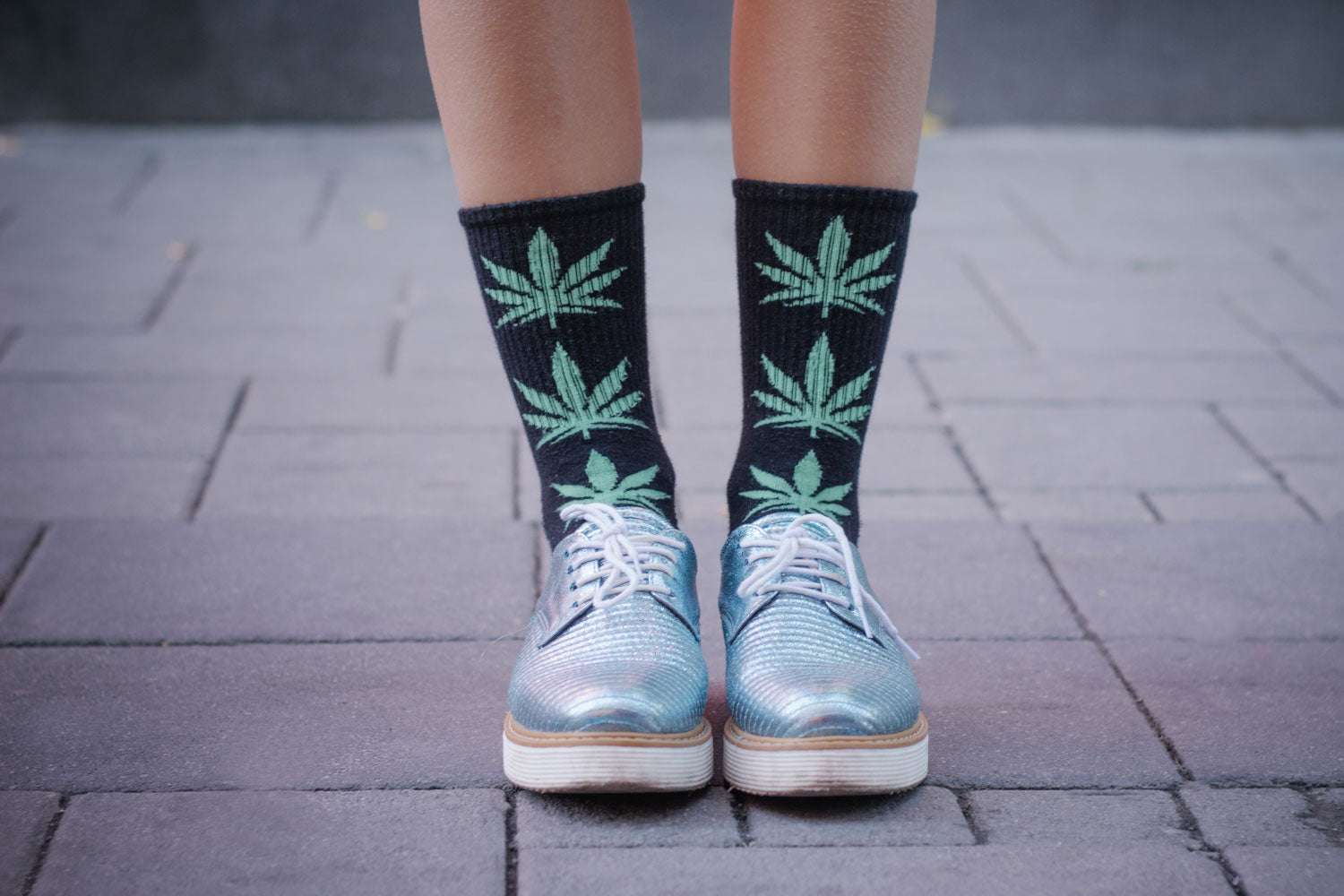 There are all sorts of ways to be more eco-friendly these days. You can ride your bike, use public transportation, recycle, or, in many cases, swap out your normal day-to-day products for ones made by more sustainable means. Hemp products make a fantastic environmentally friendly substitute for a ton of everyday items (like these hemp t-shirts). We've found the best hemp socks around so you can give your feet the benefits of hemp and protect the environment from harmful plastics. 
 

Best for daily use
All-natural
Soft and breathable

These super comfy, super breathable, super durable socks are made of a blend of organic hemp and cotton fibers, and they get even more comfortable after a couple of washes. Some 100% hemp socks can be fragile and delicate, but these blended all natural fiber socks offer the kind of durability needed for daily wear-and-tear. These can be machine washed and used just like typical cotton and polyester socks.
 

Hypoallergenic
Healthy for your feet
Extra soft
These 100% organic hemp socks are truly incredible. Hemp socks' benefits don't end at being sustainable and breathable. These hypoallergenic socks can be worn by those with even the most severe allergies to the compounds used in manufacturing socks with rubber and latex. Get them while you can - the company won't be able to sustain this difficult manufacturing process indefinitely, and you're going to want to stock up with several pairs once you try them on.
 

Ideal for sweaty feet
Sustainable
Great price

Your feet deserve better than the typical big box store socks. They're made so tight and dense that all the heat and moisture from your feet are trapped inside, resulting in bad odor and poor foot health. These all-natural hemp/cotton blend socks are by far more breathable and comfortable than the socks you're accustomed to, and they offer all those benefits while being much more environmentally friendly than their plastic counterparts.
 

100% organic hemp socks 
Men's and women's sizes available
Allergen-free

These non-confining socks are great for your foot health. They are very breathable, allowing your feet to stay cooler and drier than most socks would allow. The hemp fibers are naturally antifungal and antibacterial, too, meaning your feet and socks stay fresh and clean all day. Try these on and you'll see why they have nothing but 5-star reviews!
 

Simple care and cleaning
Cozy and comfortable
Medium-weight knit

We love a good pair of super cozy knit socks. These hemp fiber socks are perfect for wearing with your boots or just lounging around your house. The medium-weight knit makes for a perfect balance of breathability and comfy softness. They're completely machine washable and dryable, so you can grab a few pairs and cycle them through your laundry routine like your typical polyester socks.
 

Durable hemp/cotton blend
Wicks away moisture
Fully biodegradable

These comfy crew socks are a great deal while still being environmentally friendly. They come in irregular sizes (so medium size is average women's size, the large size is average men's size, and so on), but we found they fit anyone nicely, especially after a wash or two. You can choose your favorite color from the bunch, or even get more than one color at this affordable price.
 

Great deal
Year-round comfort
Convenient carry bag

If you go through socks like crazy and can't afford to buy a nice pair every few weeks, check out this money-saving bundle. EarthBound has made the perfect blend of organic hemp and cotton to give you an affordable, reliable product. The knit of these make them perfect for summer activities and winter warmth alike. The set comes with four different colors and a carrying bag, so you can easily travel with your environmentally friendly socks.
 

Luxurious comfort
Organic product
Non-confining

These socks are luxuriously silky and softer than you can imagine. It truly doesn't get more comfortable than these, and they come at a price that is much more reasonable than comparable products. Make note that you'll need to treat these with the same care as delicate silks (gentle hand washing, air drying, etc.) to get the most use out of them. But we promise, they're worth every bit of extra care.
 

Stylish
Environmentally responsible
Durable

These are a mix of hemp and synthetic fabrics to give you a more typical sock feel while still utilizing sustainable hemp. We love all the different colors they come in (check out the teal for sure). Best of all, United By Blue will remove one pound of trash from the ocean for every pair sold, so you're doing the environment a favor by buying these awesome socks.
 

Affordable
Durable
Free shipping

These ankle socks are warm and cozy, perfect for cold winter nights by the fire. They're more like typical name brand socks, but made more eco-friendly with the incorporation of 42% hemp fabric. They're available in both men's and women's sizes, so make sure you have the right size selected before you add it to your cart.
Conclusion
Your feet will thank you when they're nestled in the comfort of these hemp socks. Always check reviews for size and care help before you add it to your cart. Try out a few pairs and let us know your favorite in the comments below!
.

Written by Megan Medeiros (BA)
Megan Medeiros has a bachelor's degree in English and is currently working on a master's in English at James Madison University. She's the owner and operator of Medeiros Writing, and has been working as a cannabis writer for the past three years, mostly following the legal climate of marijuana, especially in areas like California, Colorado, Oregon, Canada, and other legal areas.
This post contains references to products from one or more of our advertisers. We may receive compensation when you click on links to those products. For an explanation of our Advertising Policy, visit this page. All photos were sourced from Pinterest.com | updated 2021
Stay home & get your daily
needs from our shop
Start You'r Daily Shopping with Nest Mart
Best prices & offers
Orders $50 or more
Free delivery
24/7 amazing services
Great daily deal
When you sign up
Wide assortment
Mega Discounts
Easy returns
Within 30 days