10 best hemp wax products in the world right now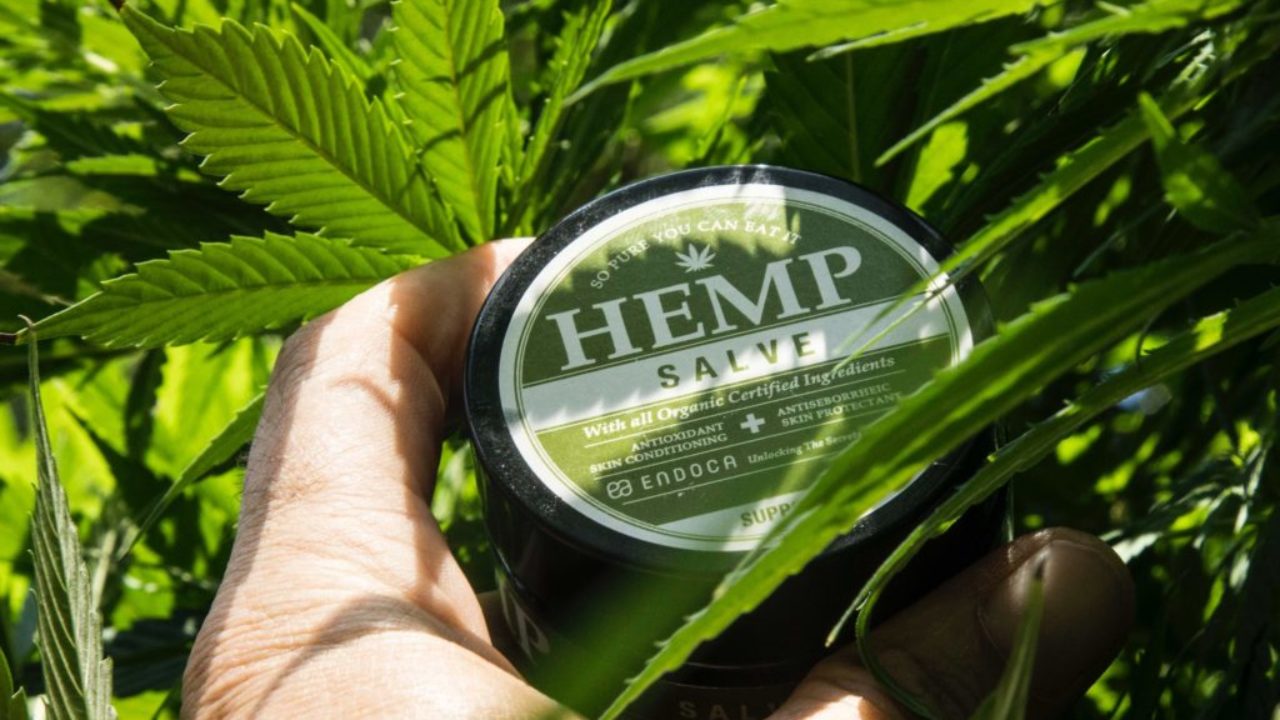 It's impossible to shake a stick without hitting a new hemp-infused product these days. Whether you squirt it straight into your bottle of water, use it to care for your tattoos, or even give it to your dog in a tasty treat, it's clear that CBD is practically everywhere and here to stay. 
With all these incredible new products, it can get a bit overwhelming to know what you're after, what you're getting, and whether or not you're getting a good deal. Here are a few basic terms to get familiar with so you can make sure to get exactly what you want:
Hemp Oil
Hemp oil normally refers to the oil extracted from hemp seeds. Although hemp oil is used in many types of products, when it's simply called "hemp oil," it's normally meant to be taken orally. Of course, make absolutely certain that your oil is meant for consumption before you use it for the first time.
CBD Wax
CBD wax is a term that is typically reserved for concentrated cannabidiol meant to dab (as in vaporized with a rig or a hemp wax vape). These are a phenomenal way to enjoy the many benefits of CBD. You may be asking yourself "Can you get high from CBD wax," and you can rest assured that no, you will not get high from products without significant amounts of THC. 
Wax such as this may also be referred to as hemp dabs, CBD hemp wax, or even hemp wax concentrate. This is where it can get a little confusing because our main topic today shares a name with these products.
Hemp Wax
For our purposes today, hemp wax is going to refer to something quite different from CBD wax. We'll be chatting about topical products today, in the realm of styling, growing, and even removing hair. As great as we think these products are, we highly recommend you do not smoke them. Seriously. Don't do it.
 

All-natural
Affordable
Styles and hydrates

If you want to look your sharpest and feel your best, all without flaking or crunchy hair, you'll love this organic wax. Wholly Hemp hair styling wax blends top quality hemp seed oil with beeswax and coconut oil. Your scalp will be happy and hydrated while your hair gets all the styling help it needs.
 

Great price
Encourages growth
Heals and protects

This is another of our favorite organic hair waxes. It will help heal dry, damaged hair while giving you the look you've always dreamed of. The babassu oil and neem oil help heal and protect your hair while the hemp seed oil stimulates the follicles and encourages healthy hair growth. Use this American-made oil and you can refresh your hair daily without sacrificing style
 

Perfect hold
Pleasant scent
Full-spectrum CBD oil

Couple your healing hemp seed oil with the perfect hold and refreshing light scent with this hair gel. It combines the nourishing powers of hemp seed oil and green tea so that your hair will be healthier than ever while you get the perfect look. It's even made with full-spectrum CBD oil so you're certain to get the maximum benefits for your hair and scalp.
 

Natural look
Quality CBD
Great price

This wax couples the same high-quality full-spectrum CBD as the last with a more gentle hold for a more natural look. If you don't need a gel strong enough to fully tame your mane and prefer a more gently styled look, this wax has you covered. Try coupling it with the other great products in Hempz hair lineup and you won't be disappointed.
 

Convenient
Fast-drying
Nourishing

Sometimes it's easier to style your hair with a simple spray instead of dealing with a tub of wax. This hair styling elixir will let you style more freely and quickly than typical balms, so it'll be faster and easier to get ready for your day. But there's no sacrificing your hair's health for that convenience when you use this CBD hair spray.
 

Great hold
Solid price
Hair-healthy

Another great spray option is Alterna hemp hair wax. You can add lift and texture to your hair without damaging it. In fact, you'll be making it healthier with CBD and hydrating oils. Keep in mind that this is a 2-pack, so the price is actually a pretty great deal!
 

All-natural
Small business
Cruelty-free

You may have heard about Sol Luna by now, and with good reason. This awesome product is made by mixing hemp with beeswax and honey, so you can get the perfect hold for your dreads without using any harsh chemicals. Although it isn't vegan because of the honey and beeswax, the product is guaranteed animal cruelty-free.
 

All-natural
Promotes growth and health
Doubles as hair balm

For some of us, there's more to hair care than just what grows on top of our heads. A beautiful beard deserves the right care, and it can get that from this awesome beard balm. Rub this soothing balm into your beard to soften, condition, and promote healthy growth. Whether you're just beyond baby faced or capable of winning a ZZ Top look-alike contest, your beard will appreciate this hydrating wax.
 

Hydrating
Medium hold
Small business

We love great beard wax and we love small businesses. We found both with this beard balm. It combines a wealth of all-natural oils (hemp seed, pumpkinseed, cherry, and sunflower) with beeswax and cocoa butter to give your beard the healthiest, most hydrating treatment available. Never deal with beard itchiness again when you hydrate with this wax.
 

Soothes waxing pains
Hydrates skin
Easy to use

So far we've focused on styling and growing hair. You'll get the exact opposite with GiGi hemp wax. GiGi hemp wax hair removal system will give you an incredibly smooth finish while the CBD soothes and reduces inflammation from waxing. Just warm up the wax and follow the simple instructions, and you'll be smooth and comfortable in no time.
Conclusion
Whether you're styling it, trying to grow it out, or hoping to get rid of it, your hair (and skin) will thank you for using these innovative new products. The hydration and healing from CBD oil will leave your hair healthier than it's ever been, and you won't have to sacrifice style just to let your hair recover from harsh products. If you really want to take your hair care to the next level, try pairing these waxes with CBD shampoo and your hair will be better than you ever imagined.
Author bio:
Nick Branson is a writer and longtime smoker with a passion for science and education. His hope is to destigmatize the use of marijuana, both medicinally and recreationally.
Stay home & get your daily
needs from our shop
Start You'r Daily Shopping with Nest Mart
Best prices & offers
Orders $50 or more
Free delivery
24/7 amazing services
Great daily deal
When you sign up
Wide assortment
Mega Discounts
Easy returns
Within 30 days