Best Marijuana Leaf Earrings on Amazon | Weed Earrings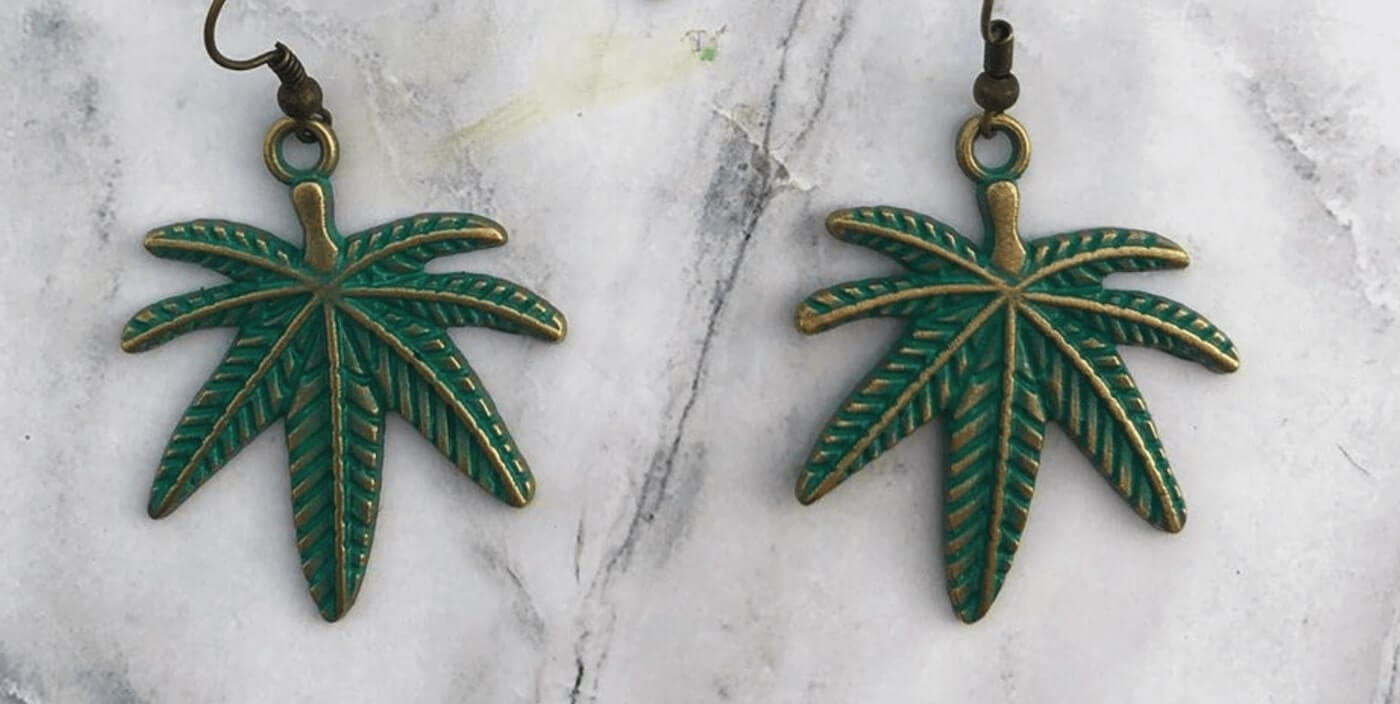 If you live in the United States, you know that marijuana has become a major political issue. Proponents of marijuana love to wear clothing and jewelry that shows off their beliefs! If you're looking for some cute pot leaf earrings, do we have a treat for you! We've found the top 10 pot leaf earring available on Amazon and we've covered all categories and budgets. You're sure to find the right earrings for you!
In this list, you'll find:
Green marijuana leaf earrings
Gold marijuana leaf earrings
Silver marijuana leaf earrings
Marijuana leaf earrings fine jewellery
Metal large marijuana leaf earrings
Bohemian Marijuana Hemp Hippie Goddess Bronze Iridescent Rhinestone Earrings - $16.95
 

Great, unique designed
Handmade
Comfortable
Goes great with almost any outfit!
Affordable
Made in and shipped from the United States, these amazing earrings are quite the conversation piece! Handmade, these lead-free alloy metal earrings with french hooks are to-die-for! You'll love these adorable metal earrings; they're sure to spice up any cute outfit you have planned!
Steel Cubic Zirconia Earrings  - $29.99
 

Unique, elegant design
The silver color matches most everything
Must-get item
Great make
These cute, steel cubic zirconia (cz) earrings feature a stunning design that's very lightweight and elegant. Make any outfit complete with this beautiful item. Their unique design features a gem stud in the front with a weed leaf earrings hanging from an elegant chain behind the ear. This beautiful item is made in and ships from the United States.
Boderier Pot Leaf Hoops - $8.99
 

A classy, timeless design that's simple
Will go with most (if not all) items in your wardrobe
Free shipping
These classy hoops are fun and elegant. With a classic, metal hoop design featuring a green metal pot leaf in the center, these earrings are sure to match any item in your wardrobe and to withstand the test of time. Add it to your cart along with other great items and get free shipping through Amazon too, at least to places within the United States (check for other available countries). 
Pot Leaf Stud Post Earrings - $9.95
 

Affordable
Comfortable
Perfect for a party look
These great earrings are fun, lightweight, and festive. Show your support for this miracle plant with these cute little studs. They don't feature as elegant a design as the others we've mentioned so far, they're fun, festive, and comfortable. These are perfect for going to a music festival, legalization rally, or your next smoke session.
Pierce2Go Cartilage Stud - $10.99
 

One of a kind design
Cute cartilage earring
Affordable
This 420 pot leaf cartilage stud is an amazing earring that comes at a highly affordable price. This item is affordable, comfortable, stylish and cute! You'll love wearing this earring in your cartilage at your next festival! It's one of a kind design is only available on Amazon, so add it to your cart quickly so you don't risk missing out on this great item!
Inspired Silver - Silver Circle Charm French Hook Drop Earrings with Cubic Zirconia Jewelry - $13.99
 

Classy design
Neutral coloring and design make it go with everything
Affordable
These classy earrings add a classy spin to a fun earring! These dangly beauties feature a green pot leaf in the center, surrounded by beautiful gems of cubic zirconia in a full circle. These earrings feature a french hook drop and a classic metal design, giving them a simple and classy look that's sure to match the most items in your wardrobe.
Liverpool Private Reserve Gold Pot Leaf Hoop Earrings - $15
 

Gold finish
Cute design
Will match any item in your wardrobe
These plastic earrings feature a nice, gold finish making them appear to be a much more costly item than they truly are. This cute pair of earrings is sure to match most anything in your wardrobe; everyone will think they're really made of gold. Add these along with a few of your other favorite weed leaf earrings items to your cart quickly for free shipping to the United States and other countries (see listing for specifications).
Green Leaf Jewelry Hemp Leaf Green Earrings - $16.95
 

No-frill, classic design
High-quality wood design
A beautiful item that is truly a piece of artwork
Affordable

These laser-cut wood earrings are truly one of a kind. Their no-frill, classic design features nothing more than a full pot leaf, beautifully detailed to look as authentic as possible. You'll love this high-quality, handmade item! It's affordable and ships quickly and free if you add a few more items from Amazon's site to your cart.
The World Jewelry Center 14K Gold Marijuana Earrings - $41
 

Affordable
Cute
True 14k gold
Comfortable
These beautiful 14 karat gold marijuana leaf earrings are the perfect classy studs that will allow you to express your passions and political views in the workplace. You'll love these gold earrings; they're the perfect item to add to your wardrobe.
Clayton Jewelry Labs THC Molecule Stainless Steel Earrings in Rose Gold - $9.99
 

Unique design
Beautiful rose gold look
Classy
Affordable

These beautiful rose gold earrings might night be pot leafs specifically, but they feature the molecule of THC! This unique, one of a kind earring is sure to serve as a conversation piece for you. It looks classy and elegant while also still showing off your views! The best part? They can be discreet if you want them to be. You don't have to tell anyone that they're THC if you don't want to; it can be your own little secret, only known by like-minded people around you.
Conclusion
We hope you've found the perfect item to add to your wardrobe in our list of the 10 best weed earrings. Whether you're after gold, metal, or plastic, we've included them all in our results. All of these items are well made and affordable. Many of them offer free shipping when you add more items, too! The hardest part will be deciding on just one pair to get! Find some other great weed earrings that need to be shared? Comment below and share with us your favorites! 
.

Written by Megan Medeiros (BA)
Megan Medeiros has a bachelor's degree in English and is currently working on a master's in English at James Madison University. She's the owner and operator of Medeiros Writing, and has been working as a cannabis writer for the past three years, mostly following the legal climate of marijuana, especially in areas like California, Colorado, Oregon, Canada, and other legal areas.
This post contains references to products from one or more of our advertisers. We may receive compensation when you click on links to those products. For an explanation of our Advertising Policy, visit this page. All photos were sourced from Pinterest.com | updated 2021
Reviews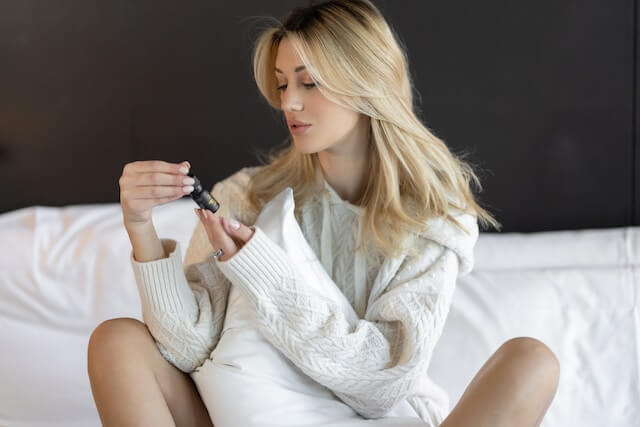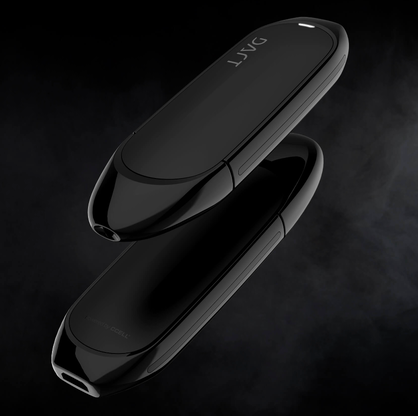 Stay home & get your daily
needs from our shop
Start You'r Daily Shopping with Nest Mart
Best prices & offers
Orders $50 or more
Free delivery
24/7 amazing services
Great daily deal
When you sign up
Wide assortment
Mega Discounts
Easy returns
Within 30 days