10 Best Odor Eliminator Spray on Amazon!
We all know the smell. Dank, heady, resinous, and just a bit like a passing skunk. Its signature scent is one that makes every smoker, old or new, turn their head and grin. But sometimes that beautiful aroma isn't exactly one we need hanging around the house. With these odor eliminating sprays you'll be able to enjoy your finest bud without having the smell linger in your house for hours.
So what makes that awesome odor anyway? 
Generally, what we smell when we make a stop by the dispensary is a complex blend of terpenes that occur naturally in marijuana. Without getting too technical, these are organic compounds made by the plant to deter herbivores and attract their predators instead. They're not just in pot either! Terpenes are responsible for the smells in many things such as orange peel, lavender, and pine trees. 
It stands to reason that to eliminate these powerful odors we need an equally powerful tool. You may have already done some research and found yourself wondering some common questions smokers have (How do you make homemade odor eliminator spray? Does vinegar kill odor). While there may be some merit to these thoughts, we find that the homemade tricks just can't compare to the professionally made stuff when it comes to eliminating such strong odors. 
What is the best odor eliminator spray?
You can see why it's tough to pick just one of these awesome air fresheners as the single best odor absorber. We've assembled our favorites into this handy list so you don't have to go digging. Whether your preference is an all-natural product or a professional strength odor fighter, we've got something here to please. Get one of these awesome products, and you'll see why they made our top 10 list.
Cannabolish Smoke Odor Eliminator Spray - $11.99
 

All-natural
Works great
Kid and pet friendly
More than any other air freshener, this one gets right to the point we need it to: weed smoke. It's designed specifically to eliminate marijuana odors from the air, carpet, furniture - everything! This odor neutralizer is all-natural (made from things like plant oils and water), so it's safer to use around your house, kids, and pets than some of the more powerful industrial products. You'll see there's nowhere you can't use this odor eliminator: carpet, upholstery, and it's even one of the best odor eliminators for cars.
Zep Smoke Odor Eliminator - $18.68
 

Professional strength
Tough on odors
Affordable

On the total opposite end of the spectrum, we see this powerful product. You'll see that ZEP pulls no punches when it comes to eliminating smoke odors. Professionals agree that this is one of the best room deodorizers, even for powerful smells like tobacco, marijuana, burnt wood, and more. Please take care of this one - it isn't as gentle and pet friendly as our staff pick, but it's sure to get the smell out.
Fresh Wave Odor Eliminator Spray - $7.99
 

Pet friendly
Real lavender scent
Environmentally friendly

Getting back to the natural air fresheners, this product smells great, and it's easy to see why it's one of our favorites available. It's made without harmful CFC's or other propellants, so you can remove unpleasant smells without damaging the environment. Even better, it's completely safe to use around people and pets, and can be used as an odor eliminator for cars, shoes, upholstery, pet beds - wherever you want to add a fresh smell!
FunkAway Aerospray - $6.48
 

Cleans in place
Great for bulky items
Works on pet odor too
This heavy-duty spray is a great choice for the smoker who has really saturated their place with that infamous smell. Originally designed for athletes to freshen up their bulky, unwashable gear, this spray works to eliminate odors in place (imagine that old couch that's seen more blunts than you can remember and smells like backstage at a Phish concert). Just check out this great product, hit add to cart, and you may see that you'll never need to use any other odor eliminator.
Ozium Air Sanitizer - $42.80
 

Powerful odor control
Sanitizes as well
Useful for other odors

If you're after a serious - and we mean SERIOUS - odor eliminator, look no further than this product. It was originally developed to sanitize the air in hospitals and mask offensive odors. It is clinically proven to eliminator odor, not just mask it with a stronger smell. While this product may work wonders on smoke and pet odor, please use caution as it is NOT safe for pets like some of the previous products. 
Febreze Air Heavy Duty - $12.99
 

Eliminates odors
A pleasant, light scent
Great price in bulk
We've all heard of Febreze at this point, and with good reason, as they're one of the best names in odor control products. This double-strength air freshener is no exception for Febreze's top-quality products. It has active odor eliminator technology which removes unpleasant smells from the air, and it's lightly scented so that it freshens your air without leaving an overwhelming perfume behind. 
Fresh Wave IAQ Commercial Odor Eliminator Spray - $14.29
 

Eliminates odors
No heavy perfumes
Safe for household use
Fresh Wave already blew us away with their natural lavender odor eliminator spray, but they really outdid themselves with this product. It cleans away odors with powerful commercial-grade technology, yet it's safe enough to use all throughout your home. When you first spray it, you'll smell the plant-based parts of this air freshener (Lime, clove, pine needle, anise, cedarwood), but you'll also see the wonderful clean scent it leaves behind as those volatile oils fade.
Febreze Air Freshener - $14.82
 

Classic scent
Great price
Fights odors
If you love Febreze's fresh scent but don't need something as powerful as the heavy-duty spray, you can't go wrong with this classic odor eliminator. Carpet, upholstery, and other household fabrics may even benefit from this air freshening product. Just make sure you also get the excess liquid off the fabric before it soaks in. 
Angry Orange Odor Eliminator Spray - $20.97
 

Natural orange smell
Safe for indoor use
Great on pet messes
We couldn't talk about all these great odour eliminators without mentioning this awesome product. One spritz and you'll see why this pet odor product is so popular. It's made from natural oranges, so it'll add a fresh orange scent that's sure to please. It's also great for eliminating odors in other places that get a bit nasty, like trash cans, litter boxes, even pillows! You'll see why we hit add to cart every time we run low on this awesome spray. 
Poo-Pourri Before-you-go Spray - $13.61
 

Great smell
Natural botanicals
Houseguests love it too
Speaking of great odor eliminators that we just had to add to the list, this one is a must-have. While it isn't going to help cover up your smoke odors, it isn't really designed to. Get this spray, add it to the bowl before you go, and you'll see why it also made this list.  
Conclusion
With all these odor eliminators available, it's easy to see how it would get overwhelming when you need to pick the best one. When it's available, we always see all-natural as the best choice, but sometimes you need to break out the big guns for serious set-in smells. Make sure you read the label and see if your spray is safe to use indoors, around any pets, and so on. Find your favorite spray, hit add to cart, and smoke in comfort knowing you can cover up that infamous smell anytime you need to. 
.

Written by Megan Medeiros (BA)
Megan Medeiros has a bachelor's degree in English and is currently working on a master's in English at James Madison University. She's the owner and operator of Medeiros Writing, and has been working as a cannabis writer for the past three years, mostly following the legal climate of marijuana, especially in areas like California, Colorado, Oregon, Canada, and other legal areas.
This post contains references to products from one or more of our advertisers. We may receive compensation when you click on links to those products. For an explanation of our Advertising Policy, visit this page. All photos were sourced from Pinterest.com | updated 2021
Reviews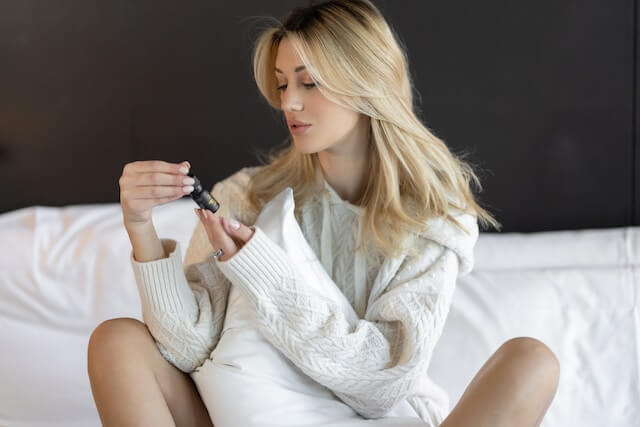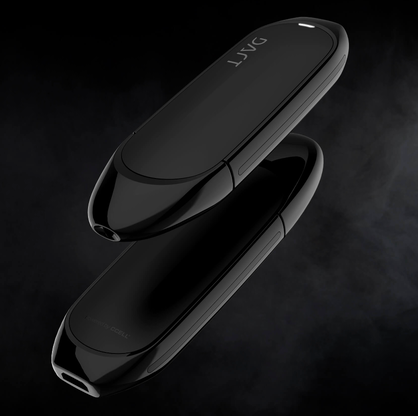 Stay home & get your daily
needs from our shop
Start You'r Daily Shopping with Nest Mart
Best prices & offers
Orders $50 or more
Free delivery
24/7 amazing services
Great daily deal
When you sign up
Wide assortment
Mega Discounts
Easy returns
Within 30 days